5 Fascinating Facts About Pfizer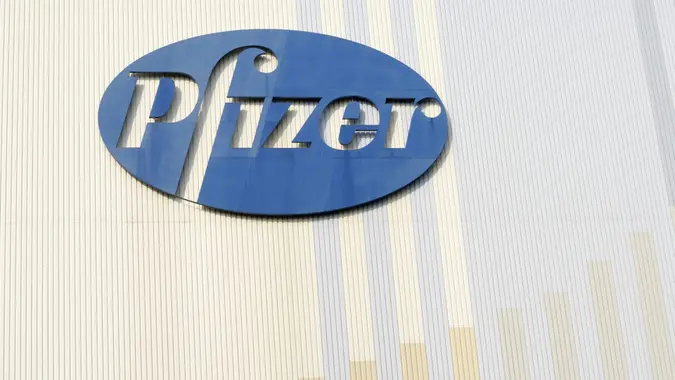 no_limit_pictures / Getty Images
Pfizer, one of the world's largest pharmaceutical companies, became a household name in 2020 when it was the first to have its COVID-19 vaccine authorized for use by the FDA. Now, in early November 2021, the CDC is recommending the Pfizer vaccine for kids ages 5 to 11. This is welcome news for many parents who have been waiting for the go-ahead to vaccinate their young kids.
In the News: Pfizer Raises Its Earnings Forecast After CDC Approves Its COVID-19 Vaccine for Kids
See: Delta Variant Spread Extends Pandemic-Era Financial Struggles for US Families
The vaccine originally came under development in April 2020, when Pfizer announced its partnership with German biotechnology company BioNTech. BioNTech contributed mRNA vaccine candidates, while Pfizer led the charge with clinical research and development of the vaccine, as well as manufacturing and distribution.
On Dec. 11, 2020, the mRNA two-dose vaccine was officially cleared for use in the U.S.; and just a week later, Moderna's vaccine was also cleared. Between these two vaccines and the Johnson & Johnson vaccine, 424 million doses of COVID-19 vaccine have been administered, reaching 58.1% of the American population, according to Our World in Data.
Make Your Money Work Better for You
Here's a closer look at Pfizer and what made it a leader in the COVID-19 vaccine race.
Find Out: More Than Half of Americans Have Changed Their Retirement Contributions Due To COVID-19 — Should You?
1. Pfizer Found Success During World War II
Founded in 1849 by German emigrants Charles Pfizer and Charles F. Erhart, the company was started in Williamsburg, Brooklyn, New York, and remains headquartered in the same city today. The company found its first major success in producing penicillin when the drug suffered a shortage during World War II.
Pfizer continued its expansion, and in 1980 began selling an anti-inflammatory drug called Feldene — its first product to reach $1 billion in sales. Before 2000, the company grew by marketing drugs such as Zoloft, Lipitor, Norvasc and Viagra, and has since reached unprecedented levels of success through multiple acquisitions and a consumer healthcare division.
2. High Market Cap, Low Share Value
Although Pfizer is clearly worth a lot of money — $215.2 billion, to be exact — the value of its stock hasn't increased much in the past year. At close on March 1, 2020, one share of Pfizer was worth $30.97. In recent months, it's hovered around $40-$50, closing out Nov. 2 at $45.45.
Make Your Money Work Better for You
Still, there are plenty of experts urging investors to stake their claim in Pfizer. The company has sustained setbacks both with its legacy drugs and with recent clinical studies on a breast cancer drug, but the success of the COVID-19 vaccine is expected to propel the stock higher.
Look: A New COVID-19 Fear for Parents — Retiring Broke
3. Pfizer Revenue Increased 2% in 2020
Despite producing a successful COVID-19 vaccine, Pfizer made $41.9 billion in 2020; an increase of only 2% from its 2019 revenue. But there are good reasons for this. The foremost being much higher operations costs, as well as an unfavorable foreign exchange rate. And the company didn't even begin vaccine distribution until FDA approval on Dec. 11.
4. The Company Is Raking In the Dough This Year, Though
Although 2020 was the setup, 2021 is a year to reap the benefits. Originally, an analysis by Quartz put Pfizer's vaccine profits this year at $15 billion, whereas Morgan Stanley anticipated $19 billion in profits. But Pfizer's most recent forecast — which takes into account its booster shots and vaccine for kids — places full-year sales at an astounding $36 billion, with the company making $13 billion in the third quarter alone.
Make Your Money Work Better for You
More: Borrow Money From Your 401(k) Due To COVID-19? Here's How To Pay Yourself Back in a Timely Manner
5. Vaccine Prices Could Increase After the Pandemic
In accordance with Pfizer's deal with the U.S. government, Americans who have wanted to have been able to get vaccinated for free. But that may not always be the case. Moving forward, Pfizer has announced that there is a "significant opportunity" to ramp up the prices of the vaccine.
Frank D'Amelio, Pfizer's CFO, has claimed that once the pandemic shifts into an "endemic" state — essentially, when most places are vaccinated, restricting COVID-19 cases to certain pockets of the world — it will create an opportunity for Pfizer to increase the pricing of its vaccine. This will likely make it harder for low-resource communities to get vaccinated.
More From GOBankingRates
Last updated: Nov. 4, 2021
Make Your Money Work Better for You