How Much Is Alibaba Worth?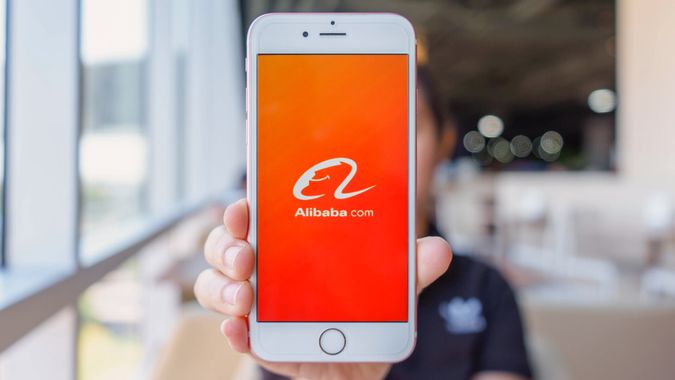 k.nopparat / Shutterstock.com
Alibaba Group is a Chinese tech conglomerate with business ventures in e-commerce, digital media and entertainment. Alibaba stock has performed well in 2018 — with its value increasing by more than 60 percent — and in May, its stock rose 10.9 percent. Here are some other recent figures to help investors assess "The Amazon of China."
Click here to find out if Alibaba stock could be the next Amazon.
What Alibaba Is Worth
Alibaba Share Price, 52-Week Range
$137.52-$211.70
Alibaba Market Cap, 52-Week Range
$169.1B-$260.3B
2017 Revenue
$23B
2017 Profit
$6.3B
GOBankingRates' Evaluation of
Alibaba Net Worth
$84.4B
All information on 52-week range accurate as of June 21, 2018.
About Alibaba
Headquarters
Hangzhou, China
Year Founded
1999
CEO Daniel Zhang Salary
Unknown
Alibaba Market Cap Range: $169.1B-$260.3B
Market capitalization is determined by the total dollar value of a company's outstanding shares, which helps investors determine the relative size of a company. Alibaba's market cap range is a little over $90 billion. This means that Alibaba's stock is fluctuating based on investor prospects. Still, the stock has been trending upward since 2016 and rose dramatically between 2017 and 2018, which might be because of Alibaba's yearly improvement in generating revenue.
Learn About: How These 10 Foreign Companies Are Making Big Waves
Alibaba Net Worth: $84.4B
Market caps offer a clear view of what the market values a company at, but that value is also susceptible to change on an almost-hourly basis due to external market forces and investors fighting over the value of shares.
In an effort to bypass market volatility, the GOBankingRates Evaluation calculates a company's net worth based on recent annual reports of income and profit, while also taking into consideration its assets and liabilities.
Based on Alibaba's revenue and profits from the last three years, Alibaba's net worth is over $84 billion.
Alibaba and Amazon Face Off on the Global Stage
China accounts for more than 40 percent of e-commerce transactions worldwide, according to a McKinsey Global Institute report. Its market presence gave Alibaba a large foundation on which to become the e-commerce giant it is today.
Check Out: Alibaba and Other Stocks That Went Up by More Than 100% in 2017
Alibaba might be the only company comparable to Amazon currently. Its affiliate, Taobao Marketplace ranked No. 9 on the Top 500 Global Sites on the Web, according to Amazon's Alexa, whereas Amazon ranked No. 10. Together, the companies' market caps total more than $1 trillion, according to CB Insights.
Alibaba Transformed Multibillion-Dollar Shopping Event Singles' Day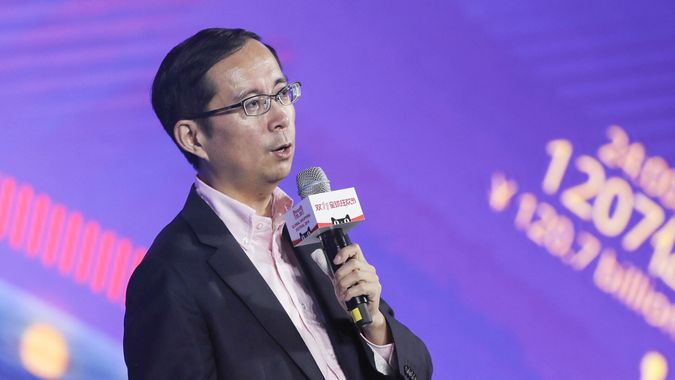 Alibaba CEO Daniel Zhang joined the Alibaba group in 2007 and was named CEO in 2015. Alibaba transformed "11/11," or Singles' Day, the world's largest online shopping event, according to Forbes. In 2017, Alibaba raked in more than $25 billion on Singles' Day.
More on Business
Methodology: The GOBankingRates Evaluation assesses a company's net worth based on the company's total assets, total liabilities, and revenue and net income from the last three years. Base value is established by subtracting total liabilities from total assets from the company's last full fiscal year. Income value is established by taking the average of the revenue from the last three full fiscal years, 10 times the average of the net profits from the last three full fiscal years, and then calculating the average of those two figures. The final GOBankingRates Evaluation number is the sum of the base value and the income value.