How Much Is Alibaba Worth?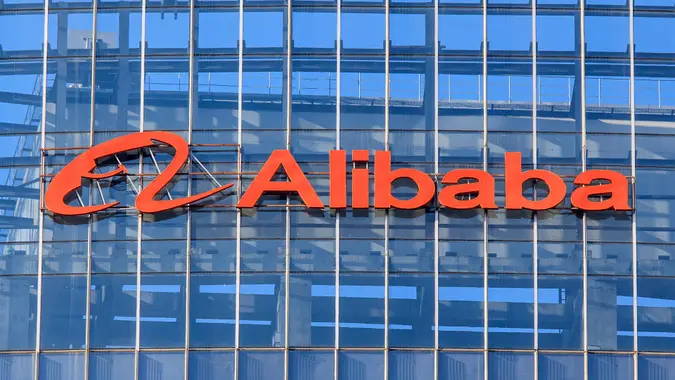 testing / Shutterstock.com
Alibaba Group is a Chinese tech conglomerate with business ventures in e-commerce, digital media and entertainment. While the company has long been touted by some as the future of digital commerce in Asia, the stock returns have been anything but inspirational.
Those hoping for Alibaba to perform like the Amazon of China have no doubt been thoroughly disappointed. In 2021 alone, the stock is down nearly 40%, and over the past three years, when the rest of the market has been booming, Alibaba stock has actually dropped by 12.76%. Here's a look at some of the underlying financial data behind Alibaba stock.
What Alibaba Is Worth
Alibaba Share Price, 52-Week Range
$138.43-$280.61
Fiscal 2021 Revenue
$94.8 billion
FIscal 2021 Profit
$22.94 billion
Alibaba Net Worth
$165.39 billion
All information on 52-week range is accurate as of Nov. 19, 2021.
Here's more about Alibaba.
About Alibaba
Headquarters
Hangzhou, China
Year Founded
1999
CEO Daniel Zhang Salary
Unknown
Alibaba Current Market Cap: $387.84B
Market capitalization is determined by the total dollar value of a company's outstanding shares, which helps investors determine the relative size of a company. Alibaba's market cap range is a little approaching $400 billion. However, this number fluctuates on a minute-by-minute basis, as investors drive the stock's current share price up and down. As Alibaba stock has suffered mightily in 2021, and indeed over the past three years, the company's market cap has been falling as well.
Alibaba Net Worth: $165.39B
Market caps offer a clear view of what the market values a company at, but that value is also susceptible to change on an almost hourly basis due to external market forces and investors fighting over the value of shares.
Make Your Money Work Better for You
This calculation of Alibaba's net worth represents a snapshot of a single moment of time when the company published its fiscal year 2021 results. The traditional formula for simple net worth was used, namely the subtraction of Alibaba's total liabilities from its total assets.
Based on this standard calculation of Alibaba's assets and liabilities, the company's net worth at the end of fiscal 2021 was $165.39 billion.
Alibaba and Amazon Face Off on the Global Stage
It might be easy for the casual observer to dismiss Alibaba as a non-viable competitor to Amazon, given the stock's horrific performance lately. However, Alibaba is still the dominant e-commerce platform in China, and with the exception of a surprise earnings miss in November 2021, it still maintains immense popularity.
According to Amazon's own Alexa.com website, which publishes the Top 500 Global Sites on the Web, Amazon itself only ranks #11, whereas two Alibaba affiliates, TMall and Taobao Marketplace, rank #3 and #8, respectively.
Alibaba Transformed Multibillion-Dollar Shopping Event Singles Day
Alibaba CEO Daniel Zhang joined the Alibaba group in 2007 and was named CEO in 2015. Alibaba transformed "11/11," or Singles' Day, the world's largest online shopping event, according to Forbes. In 2021, Alibaba raked in more than $84.5 billion in revenue on Singles' Day. Notable about this figure is that while it was the highest-revenue Singles Day in Alibaba's history, it also represented the slowest ever year-over-year growth rate, of just 8.45%.
Sean Dennison contributed to the reporting for this article.
Make Your Money Work Better for You
Methodology: The GOBankingRates Evaluation assesses a company's net worth based on the company's total assets, total liabilities, and revenue and net income from the last three years. Base value is established by subtracting total liabilities from total assets from the company's last full fiscal year. Income value is established by taking the average of the revenue from the last three full fiscal years, 10 times the average of the net profits from the last three full fiscal years, and then calculating the average of those two figures. The final GOBankingRates Evaluation number is the sum of the base value and the income value.
Our in-house research team and on-site financial experts work together to create content that's accurate, impartial, and up to date. We fact-check every single statistic, quote and fact using trusted primary resources to make sure the information we provide is correct. You can learn more about GOBankingRates' processes and standards in our editorial policy.