These Are America's Largest Charitable Organizations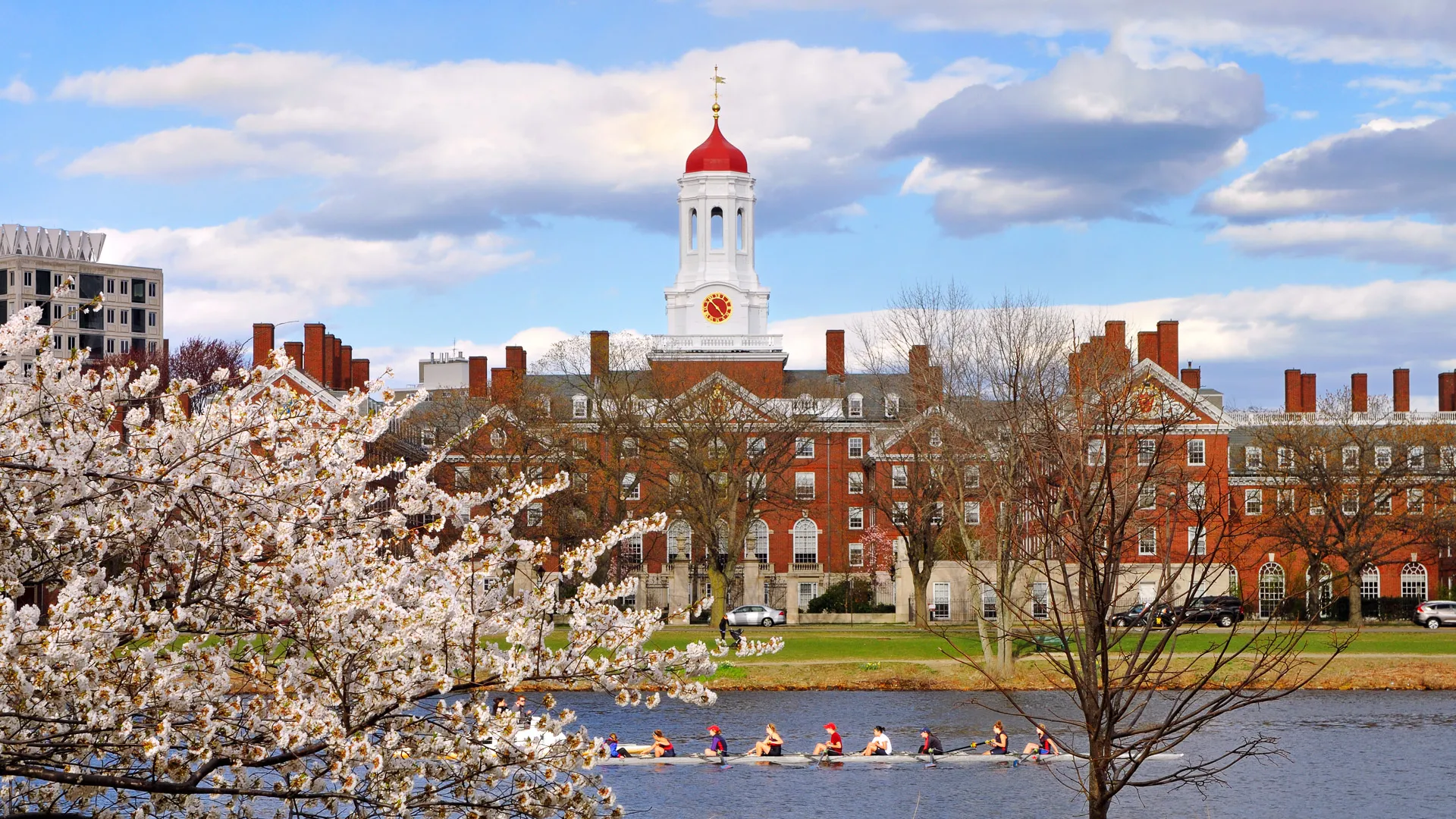 Being kind offers scientifically proven benefits, including increased energy and happiness, and even a longer lifespan. That's what the nonprofit Random Acts of Kindness Foundation aims to promote with its World Kindness Day and Random Acts of Kindness week — in November and February, respectively.
But you don't have to wait for a holiday to be generous. Americans gave an estimated $390 billion to U.S. charities in 2016, and giving by individuals grew 4 percent from the previous year, according to Giving USA, a resource on charitable giving.
To help you find the charitable heavyweights near you, GOBankingRates sourced the biggest charity in each state from the National Center for Charitable Statistics. So when the giving bug inspires you, click through to see some of the biggest givers in the country.
Alabama: Collegiate Housing Foundation
Founded: 1996
The higher cost of housing is putting millennial students at a disadvantage compared to older generations. Fortunately, this Fairhope-based 501(c)(3) nonprofit organization has been helping colleges and universities acquire and develop student housing and housing facilities for more than 20 years, financing a more than $1.8 billion worth of projects during that time. As of late 2017, the Collegiate Housing Foundation has helped create in 39 schools across 24 states: 52 student housing facilities and 27,810 beds.
Alaska: Alaska Native Tribal Health Consortium
Founded: 1997
You can't make a list of charities without Anchorage's Alaska Native Tribal Health Consortium, which has been responsible for operating the majority of the Alaska Area Indian Health Service programs since 1998.
Along the way, some of its milestones have included funding clean water programs across the state, instituting tobacco-free campuses, virtually eliminating hepatitis A infections around Alaska, drastically increasing cancer screening rates and serving over 100,000 telehealth cases.
Make Your Money Work Better for You
Arizona: Banner Health
Founded: 1999
The result of a merger between Samaritan Health System and Lutheran Health Systems, Banner Health serves as one of the best charities in the world of healthcare, providing one of the biggest healthcare systems in the country. It sports impressive stats, across its headquarters in Phoenix and five other states. For example, it has provided $62.9 million provided in charity care in 2015.
Arkansas: Baptist Health
Founded: 1921
A charity that's been ticking for nearly 100 years in Little Rock, Baptist Health's healthcare innovation is anything but old-fashioned. It was the first Arkansas hospital to use the robotic da Vinci Surgical System to treat prostate cancer and the first Arkansas hospital to offer Birmingham Hip Resurfacing. Since its founding, Baptist Health's mission is to deliver healthcare and health education through the lens of Christian values, focusing on service, honesty and stewardship.
California: The Board of Trustees of the Leland Stanford Junior University
Founded: 1885
In the world of charitable organizations, colleges and universities are a huge player — and few of them are bigger than Stanford, which was founded in 1885. This tax-exempt entity defines itself as the "custodian of the endowment and all the properties of Stanford University." The trustees — who never number more than 38 at any given time — set Stanford's annual budget, appoint its president, determine university policies and administer invested funds. Among the board members is vice chairman Ruth Porat, CFO of Google parent company Alphabet.
Colorado: The Colorado Health Foundation
Founded: 2006
Committed to bringing healthcare in reach for all Coloradans, The Colorado Health Foundation works closely with partners throughout the state to advance its policy advocacy goals across all areas of focus. It trains and recruits health professionals to deliver integrated primary care, which improves access and quality of healthcare for Coloradans. For 2018, it will focus on advocating for "implementation of the Colorado Blueprint to End Hunger's policy recommendations," among other policies.
Make Your Money Work Better for You
Connecticut: Yale University
Founded: 1718
Yale University was officially founded at Yale College in 1718, when Welsh merchant Elihu Yale donated 417 books, the proceeds from the sale of nine bales of goods and a portrait of King George I. Today, Yale accepts support for its educational mission in the form of scholarships, fellowships, program and research grants, in-kind gifts and employee-matching gift programs. Likewise, the revered university's Office of Corporate and Foundation Research seeks research collaborations throughout the year.
Delaware: University of Delaware
Founded: 1743
Over the last fiscal year, nearly 27,000 University of Delaware alumni gave $57.2 million to support the historic institution, which was founded in 1743. UD's donors help fund research, create new facilities, provide housing and maintain the campus. In addition to impacting UD programs ranging from the Lerner College of Business and Economics to the College of Earth, Ocean and Environment, donations contribute to the well-being of the university's athletics programs, libraries, parents fund and initiative fund
Florida: Shriners Hospitals for Children
Founded: 1952
If you're looking for charity organizations that serve kids, look no further than Shriners Hospitals for Children. It has 22 hospitals across the U.S. — including its international headquarters in Tampa, Fla. — as well as in Canada and Mexico. Shriners specifically focuses on treating orthopedic conditions and conducting large-scale medical research. Areas of particular focus include burn care, cleft lip and palate treatment, and spinal cord injury care.
Georgia: Emory University
Founded: 1836
Atlanta's Emory University brought in a total of $3.53 billion in revenue in 2016. Giving to Emory funds scholarships — over $439 million worth of annual financial aid — and it enriches the local community. Healthcare plays a big role at the college. Emory Healthcare provided $67.4 million in charity care in 2015 alone, but other initiatives include community service programs ranging from law to theology. Emory was founded in 1836.
Use These: 21 Hacks to Reduce Your Healthcare Costs This Year
Make Your Money Work Better for You
Hawaii: Trustees of the Estate of the Bernice Pauahi Bishop Kamehameha Schools
Founded: 1884 by Bernice Pauahi Bishop and Charles Reed Bishop
Princess Bernice Pauahi Bishop and her husband Charles Reed Bishop founded Kamehameha Schools in Hawaii, donating about 9 percent of the Pauahi estate's acreage to the cause. Today, five trustees lead Kamehameha Schools, spearheading initiatives such as maintaining 358,000 acres of land for agricultural and conservation efforts across five Hawaiian islands.
Kamehameha's endowment serves more than 48,000 learners and caregivers every year. This could have a significant impact in Hawaii, which is the most expensive state to live in.
Idaho: St. Luke's Regional Medical Center
Founded: 1902
Since receiving its first donation in 1902, St. Luke's retains and reinvests 100 percent of its financial surplus to physical assets, programs and services for its communities. If you're looking for reputable healthcare charities to donate to, look no further.
For four years between 2014 and 2017, St. Luke's was named one of the top 15 health systems in the U.S. by Truven Health Analytics. That's in addition to a five-star rating from the Centers for Medicare and Medicaid Services and three years on Healthgrades America's Best Hospitals.
Illinois: Northwestern University
Founded: 1851
Located in Evanston, Northwestern University's Office of Foundation Relations has one mission: to foster relationships with private professional foundations in order to collaborate and carry out its educational goals. For individuals, gifts can go toward Northwestern's colleges and schools, scholarship funds, research centers, libraries, athletic programs or the Block Museum of Art.
On a smaller level, NU also touts the Catalyzer program, a crowdfunding-based charity website that helps students kickstart projects ranging from dance shows to biological engineering endeavors and everything in between. The university was founded in 1851.
Indiana: University of Notre Dame
Founded: 1842
The University of Notre Dame, which was founded in 1842, prides itself on being a major economic contributor to South Bend, Ind., St. Joseph County and the state of Indiana. When you give to the school, its Office of Public Affairs ensures that the money goes to the right place.
Last year, the university's contributions helped it make an economic impact in St. Joseph County to the tune of $1.36 billion. Community efforts range far and wide, from the Notre Dame Center for Arts and Culture to helping women in need and educating youth in Shakespeare.
Make Your Money Work Better for You
Iowa: Trustees of Grinnell College
Founded: 1858
The Board of Trustees at Grinnell call its mission a commitment to the "great and lasting good" of the college, which extends to both institutional stewardship and service missions. The school, founded in 1858, accepts all kinds of charitable donations, from wills and living trusts to appreciated securities and real estate.
In the community, Grinnell's Office of Community Enhancement and Engagement supports education, healthcare, public infrastructure, downtown development, historic preservation, parks and recreation and economic development efforts.
Kansas: University of Kansas KU Endowment Association
Founded: 1891
The KU Endowment Association serves as an independent, nonprofit branch and official fundraising foundation for the University of Kansas, which was founded in 1891. It transfers endowed funds and donations to the university's four campuses via a collection of 3,000 individual funds.
According to its 2017 annual report, 91 percent of donations are $500 or less, 67 percent of campus buildings to date were funded by private gifts, 194 endowed professorships were created by private donors and 6,500 students receive privately funded scholarships yearly.
Kentucky: Community Foundation of Louisville
Founded: 1984
The Community Foundation of Louisville is a leader in philanthropy, connecting donors, nonprofits and civic partners to help communities thrive. It's also the largest charitable foundation in Kentucky, with $485 million in assets and more than 1,450 charitable funds. In 2016, the foundation gave out more than these 9,000 grants totaling $52 million — out of those grants, around 80% remained in Kentucky and Southern Indiana to support area nonprofits.
Louisiana: The Administrators of the Tulane Educational Fund
Founded: 1834
In addition to using its charitable assets to foster knowledge on campus, Tulane University also leads community-building initiatives to generate scientific, cultural and social understanding in and around New Orleans. Individual gifts go to the Tulane Fund, undergraduate and graduate education, scholarship and the athletic-oriented Green Wave Club.
The college's own charitable efforts focus on post-Hurricane Katrina city renewal, service learning and public service internships. Tulane was founded in 1834
Make Your Money Work Better for You
Maine: Bowdoin College
Founded: 1794
Bowdoin College donors contribute to four main funds: the Alumni Fund, Parents Fund, Polar Bear Athletic Fund and Friends Fund. Donors can give through matching gifts, stock gifts, IRA charitable rollovers, estate gifts, donor-advised funds and even Amazon and PayPal donations.
In addition to helping the more than 220-year-old school, your donation helps the local economy — Bowdoin is the No. 25 largest private employer in Maine and contributes over $48 million in salaries to Brunswick-area residents.
Maryland: Howard Hughes Medical Institute
Founded: 1953 by Howard Hughes
Howard Hughes Medical Institute is a science-focused philanthropy with a mission to advance biomedical research and science education. HHMI had accrued $17.8 billion in consolidated diversified net assets by the end of 2016. Here's how it uses those funds: $633 million to scientific research and lab construction in the U.S., $15 million to international research, $86 million to science education and $119 million to administration and interest expense.
Massachusetts: President and Fellows of Harvard College
Founded: 1650
The Harvard Corporation, also known as the President and Fellows of Harvard College, stands as the oldest corporation in the Western Hemisphere. As part of its billion-dollar-plus fundraising efforts, this world-famous Ivy League school, founded in 1650, runs the Harvard Community Gifts program to solicit donations for dozens of organizations ranging from Homes for Our Troops to the United Way. Alumni can contribute to the university via stock, mutual fund shares, direct donations and donor-advised funds.
Michigan: W. K. Kellogg Foundation
Founded: 1930
The WKKF believes all children should have a high-quality and good early-childhood experiences. It supports thriving children, equitable communities and working families in priority places, one of which is Michigan. One of the largest philanthropic foundations in the U.S., the organization works in communities to give vulnerable children better conditions so they can reach their full potential in life, school, and work.
Make Your Money Work Better for You
Minnesota: Mayo Clinic
Founded: 1864 by Dr. William Worrall Mayo and Mother Alfred Moes
More than just the website you visit when you're feeling sick, Mayo Clinic has campuses in Rochester, Scottsdale, Phoenix and Jacksonville. The hospital generated over $4.72 billion in revenue last year. It accepted $296 million in contributions from benefactors, which helped it reach huge charity milestones in 2016. For example, it serves 1.3 million people from all 50 states and 137 countries. And, it employs 4,590 staff physicians and scientists.
Mississippi: North Mississippi Medical Center, Inc.
Founded: Early 1930s
Tupelo's North Mississippi Medical Center houses 650 beds and serves more than 730,000 people across 24 counties. In 2015, it provided $71.24 million worth of charity care.
Furthermore, the organization provides dozens of medical procedures at well below both U.S. and Mississippi averages, helping patients lower their medical bills. For example, gastrointestinal hemorrhage treatment for just over $20,000, a savings of about $10,000 compared to national rates.
Missouri: Washington University
Founded: 1853
Donors to Washington University in St. Louis support scholarships, professorships and other endeavors, giving via endowments and corporate matching gifts. These donations help foster student-run community service groups, departmental programs and nonprofits. An estimated 75 percent of its students participate in a spectrum of community service and outreach projects. The university was founded in 1853.
Montana: Montana Higher Education Student Assistance Corporation
Founded: 1983
This Helena-based 501(c)(3) nonprofit receives no funding from the state of Montana, but still boasts a student loan portfolio totaling $1.26 billion. The Montana Higher Education Student Assistance Corporation aims to give Montana citizens an educational boost by financing their post-secondary education. So far, it's succeeded with flying colors. Over three decades, it provided over $2.5 billion in capital for the Federal Family Education Loan Program alone.
Make Your Money Work Better for You
Nebraska: University of Nebraska Foundation
Founded: 1936 by Edgar A. Burnett
Like most university-based charity foundations, the University of Nebraska Foundation seeks to advance and develop its associated college. In 2017, the independent 501(c)(3) nonprofit raised $169.2 million in gifts, with a breakdown that looks something like this: 21 percent of gifts endowed, 79 percent of gifts expendable. 99 percent of gifts designated by donors and 44,402 annual donors.
Nevada: The Nell J. Redfield Foundation
Founded: 2010
Located in Reno, Nev., The Nell J. Redfield Foundation provides funds for healthcare advancement, medical research, handicapped children and elderly care, education and religion. in 2015, it donated a $500,000 grant to Northern Nevada HOPES to help fund its new three-story medical facility and in 2014 pledged $2 million to support the William N. Pennington Student Achievement Center at the University of Nevada, Reno. In 2012, the charity gave the University of Nevada School of Medicine 1.6 million in support of projects ranging from pediatric genetics to AIDS diagnostics.
Read This: House Unveils Its Answer to Obamacare: The American Health Care Act
New Hampshire: Trustees of Dartmouth College
Founded: 1769
Dartmouth College has been providing, in the words of its establishing charter, "the best means of education" for almost 250 years. Its board of trustees guides those means, governing "ordinances, order and laws" at the university.
Dartmouth's trustees are in charge of property purchases, salary scales and more. With a record-setting $318.8 million given in private gifts for Dartmouth initiatives in 2016, they've got plenty of means for that guidance, too.
New Jersey: Trustees of Princeton University Finance and Treasury Office
Founded: 1746
The fourth-oldest college in the United States, founded in 1746, hasn't slowed down in terms of fundraising, and its Finance and Treasury Office is in charge of allocating those funds. Most recently, Princeton's 2016 to 2017 Annual Giving campaign alone collected $74.91 million in gifts, with donation amounts breaking down like this: $61.46 million from undergrad alumni, $1.59 million from graduate alumni, $2.46 million from parents, $1.83 million in memoriam donations, $2.04 million in matching gifts and $5.54 million in other gifts.
Make Your Money Work Better for You
New Mexico: Presbyterian Healthcare Services
Founded: 1967 by Ray Woodham
Today, Presbyterian Healthcare Services' network of eight hospitals and more than 800 physicians has come a long way from the single tuberculosis sanatorium that was established in the early 1900s. In 1967, the Presbyterian Healthcare Foundation — one of the first 100 hospital foundations in America — was created by Ray Woodham to raise and distribute charitable donations for the system. To this day, it serves as a self-supporting branch funded entirely by investment income and distributes all gifts according to the donor's intent.
Learn: How to Know If You Can Really Write Off That Donation
New York: Trustees of Columbia University
Founded: 1754
Columbia University's charitable gifts arm is no joke. Just one of its fundraising initiatives, Giving Day, collected 15,088 gifts from students and faculty, totaling $15.62 million on Oct. 18, 2017. Over five years, the program aims to raise $5 billion to invest in faculty, students and research. It'll be up to the trustees — the biggest charitable organization in the state of New York — to distribute those funds. Columbia University was founded in 1754 as King's College.
North Carolina: Duke University Corporate Tax Department
Founded: 1939
In Durham, Duke University's Corporate Tax Department serves a very particular purpose. This organization exists to protect the tax-exempt status of both Duke University and the Duke University Healthcare System by providing tax guidance, filing taxes and reviewing info like benefits, employee deductions and payroll. It also handles payments to benefits providers and processes tuition grant payments.
North Dakota: Sanford Group Return
Founded: 1893
The Sanford Health Foundation keeps the largest rural, not-for-profit healthcare system in the nation — North Dakota's Sanford Health — ticking. In addition to gifts made to the Sanford Health Foundation, Sanford thrives on the nearly $1 billion in gifts received from philanthropist Denny Sanford, which have enabled: 45 medical centers, 289 clinics, 48 long-term care facilities and more than 28,000 employees.
Make Your Money Work Better for You
Ohio: Cleveland Clinic Foundation Group Return
Founded: 1921
Cleveland Clinic, which was founded in 1921, isn't just the home of the biggest charity in Ohio (via its Foundation Group Return branch), it's one of the largest hospitals in the United States. In 2016, an operating revenue of $7.8 billion allowed the clinic to sustain: 7.14 million visits, 3,584 physicians and scientists, 51,487 employees, and 28 regional hospitals and family health centers.
Oklahoma: George Kaiser Family Foundation
Founded: 1998 by George Kaiser
Tulsa philanthropist George Kaiser's Family Foundation distributes grants and funding for a wide range of children's causes, including parent engagement, early education, social services, health and family well-being and civic enhancement. The foundation, originally called the Tulsa Community Foundation, has about $3 billion in assets and awards roughly $50 million worth of grants each year, according to Inside Philanthropy.
Oregon: Kaiser Foundation Hospitals
Founded: 1940s
The massive not-for-profit Kaiser Permanente comprises Kaiser Foundation Hospitals and its subsidiaries. Originally started in Oakland, Calif., Kaiser Permanente has nearly 12 million members. And more than 575,000 are in the Northwest region, which includes Oregon.
Pennsylvania: Trustees of the University of Pennsylvania
Founded: 1751 by Benjamin Franklin
When Benjamin Franklin established the proto-version of the University of Pennsylvania in 1751, he also opened a charity school to honor the wishes of donors who had gifted the building for the academy.
The university's board of trustees continues to distribute charitable — and other — funds, including the new Penn Compact 2020 program, which aims to fundraise with focuses on inclusion, innovation and positive impact. The initiative got off to a good start in late 2016, when alumni Keith and Katherine Sachs donated $15 million to create the Sachs Program for Arts Innovation.
Make Your Money Work Better for You
Rhode Island: Brown University of Providence Controller's Office
Founded: 1764
Like a board of trustees, Brown University's Controller's Office serves as the college's general financial steward, overseeing cash management, tax reporting, accounting, payroll, accounts payable, investments and endowments, among other issues. Speaking of endowments, donors to the BrownTogether campaign in 2016 gave a record $300 million to the university during the 2016 fiscal year. The university was founded in 1764.
South Carolina: South Carolina Student Loan Corporation
Founded:1973
Located in Columbia, the South Carolina Student Loan Corporation is not only the biggest charity in the state, it's the only statewide nonprofit education lender in South Carolina. SCSL offers flexible repayment options and boasts one of the lowest default rates in the United States. Currently, it offers student loan rates as low as 3.99%.
South Dakota: The Evangelical Lutheran Good Samaritan Society
Founded: 1923 by Rev. August Hoeger
From its inception nearly 95 years ago, this 501(c)(3) public charity has focused squarely on assisting and providing nursing care to local seniors, children and the hungry. Here's how the Good Samaritan Society distributes its funding resources: 76 percent to rehabilitation and skilled care, 7 percent to assisted living, 6 percent to home-and-community-based services, 5 percent to apartments, 4 percent to senior housing and 1 percent to duplexes.
Keep Reading: Brilliant Ways Seniors Can Save Money
Tennessee: Vanderbilt University
Founded: 1873 by Commodore Cornelius Vanderbilt
Like many of America's historic houses of higher education, Vanderbilt was founded on a gift. Commodore Cornelius Vanderbilt donated $1 million to endow and build the university in 1873, making it the only major philanthropic endeavor of his life.
The Nashville university continues its nearly 150-year charitable streak today — 2017 highlights include an anonymous $10 million gift to the College Halls program and a $75,000 donation to local charities made by a Vanderbilt philanthropy class.
Make Your Money Work Better for You
Texas: William Marsh Rice University Controller's Office
Founded: 1891 by William Marsh Rice
This Houston university's controller's office defines itself as the "financial gatekeeper" of the school. It's their job to appropriate and safeguard all of the college's financial resources. Among these resources is the Rice University endowment, valued at $5.3 billion for the fiscal year ending June 30, 2016. Not too shabby a figure, considering the school "only" has
Utah: George S. Eccles and Delores Dore Eccles Foundation
Founded: 1982
The George S. and Dolores Doré Eccles Foundation partners with Utah visionaries to improve the lives of all its citizens. The Foundation has made more than $300 million in grants since its founding, from awards of $1,000 or less to multimillion-dollar investments in healthcare organizations and universities.
Vermont: President and Fellows of Middlebury College
Founded: 1800
The President and Fellows of Middlebury College is just a more formal name for this liberal art university's board of trustees, who handle all the financial assets, legal responsibilities and fiduciary duties of the school. When it comes to fundraising, Middlebury divides gifts into two funds: The Annual Fund and Parents' Fund. The school primarily focuses on distributing these investments to financial aid for students. The college was founded in 1800.
Virginia: University of Virginia Investment Management Company
Founded: 2004
Though the University of Virginia traces its history back to 1819, its Investment Management Company is less than 15 years old. This endowment arm of the college invests its assets in public equity markets, fixed income and alternative investment markets in order to advance and develop the university. In 2017, its strategic investment fund had a market value of $8.62 million.
Make Your Money Work Better for You
Washington: Providence Health and Services
Founded: 1856 by Mother Joseph and the Sisters of Providence
Though Providence Health and Services started over 160 years ago thanks to the hard work and charity of a group of nuns, its modern healthcare net has a wide and impressive reach. Here's how the organization looks at the numbers: $1.2 billion invested in communities in 2016, 50 hospitals, 829 clinics, 111,000 caregivers and 1.9 million covered lives.
West Virginia: West Virginia University Foundation, Inc.
Founded: 1954
The West Virginia University Foundation, Inc., fundraises for the university and manages its gifts. A subsidiary based out of Morgantown, the foundation recently surpassed its goal of $1 billion for its State of Minds campaign. It plans to increase its fundraising gifts and pledges to $135 million annually by the financial year 2020. In 2017, its total assets stood at $1.69 billion.
Wisconsin: Aurora Health Care Inc. Group Return
Founded: 2010
Since 2010, this organization of Aurora Health Care has served as a tax-exempt subordinate arm, though Aurora itself got off the ground in 1984. The Milwaukee-based giant encompasses 15 hospitals, 150 clinics and 70 pharmacies across 30 communities in Wisconsin and Illinois. But its charitable efforts extend beyond hands-on healthcare.
As of 2017, Aurora juggles more than 700 clinical research projects and provides more than $30 million to medical education programs each year. They also invest in their communities. In October of 2017 alone, Aurora gave $10 million to two support startups in Milwaukee and donated $500,000 to support youth sports fields in Sheboygan.
Wyoming: University of Wyoming Foundation
Founded: 1962
The private investment arm of the University of Wyoming, the UW Foundation raises an average of $53.7 million each year, channeling those funds into the student, faculty, staff and programs at the Laramie college. In addition to small and direct donations easily made online, the UW Foundation focuses on modern, web-powered giving, including a variety of rotating crowdfunding efforts.
Methodology: GOBankingRates sourced financial data from the National Center for Charitable Statistics and determined the biggest charitable organizations in terms of total assets. Please note that 1) Some images are for representational or illustrative purposes only and 2) Both registered charities and 501(c)(3) nonprofits were considered charitable organizations.
Up Next: How to Be an Awesome Human Being — Without Spending a Dollar
Barri Segal contributed to the reporting for this article.