The Money Behind the March Madness NCAA Basketball Tournament

9 min Read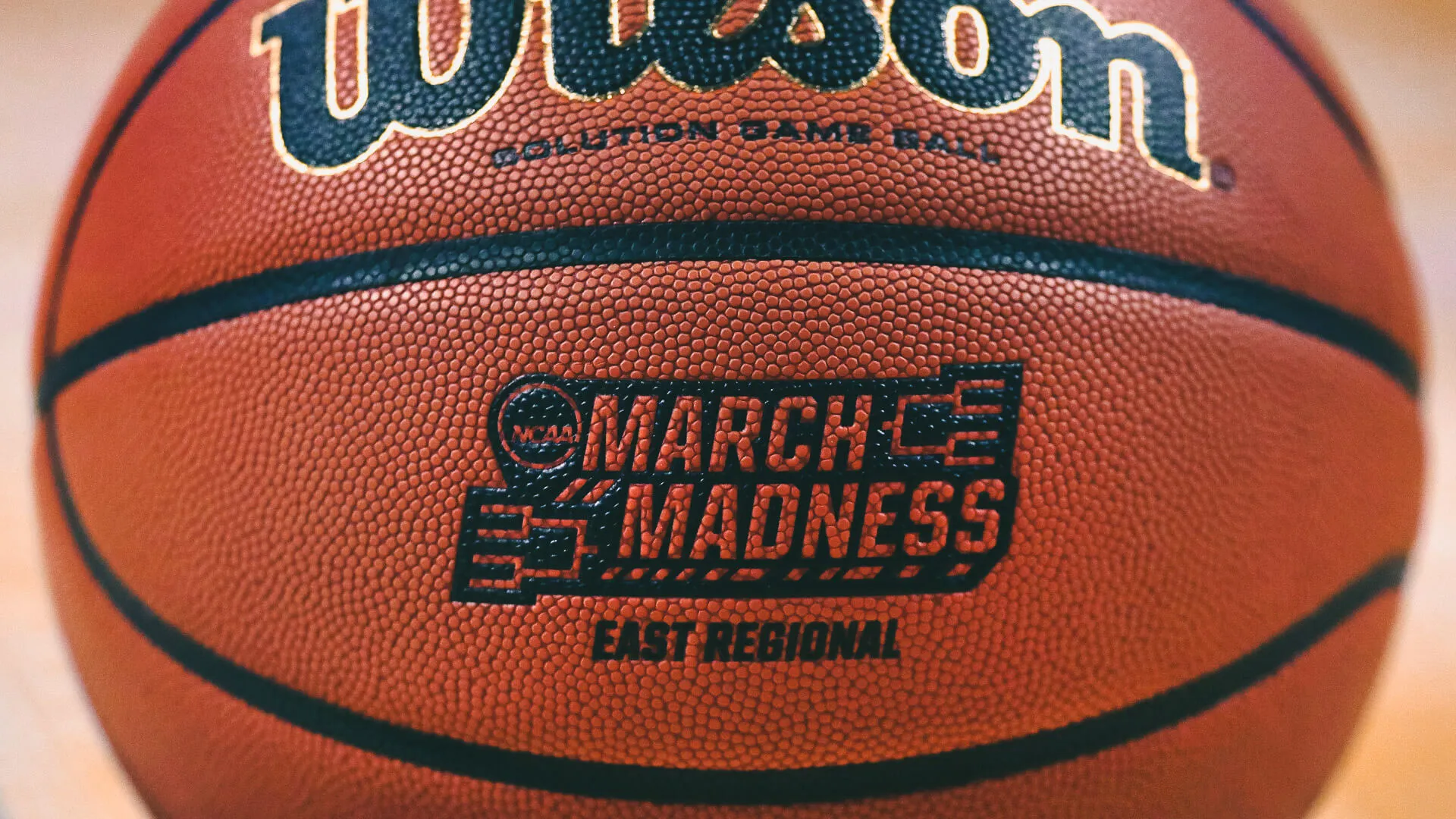 For college hoops fans, March is the month they've been waiting for. On March 15, Selection Sunday kicks off the annual March Madness NCAA men's basketball tournament. The 15-day, 14-city event dominates the news and pushes all other sports onto the back burner — and it's a very big business. Between media, marketing, broadcasting, ticket sales, gambling and the rest, billions of dollars change hands.
Last updated: March 9, 2020
Make Your Money Work Better for You
March Madness Is the NCAA's Bread and Butter
During the 2016-17 school year, the NCAA brought in $1 billion in revenue for the first time in history. About 75% of that revenue came from the March Madness tournament alone. Just three short years after breaking the billion-dollar mark, the tournament now brings in nearly $1 billion in ad revenue on its own, $933 million, to be exact.
The Business of Broadcasting
In 2010, CBS Sports and Turner Broadcasting signed a $10.8 billion deal with the NCAA to broadcast the men's basketball tournament for 14 years, ending in 2024. In 2016, the same parties agreed to an eight-year extension that will last through 2032 and is valued at $8.8 billion.
TV Rights Are Worth the Cost
CBS has held March Madness tournament broadcasting rights since it first spent $48 million to acquire them for three years in 1982. Today, it's what Sports Illustrated recently called "the single most important sports deal in CBS history." Not only does the company earn massive profits from ad revenue, but partnering with the NCAA gives the network prestige that compels advertisers to spend more on CBS' other programming. It's a lesson learned from 1998 when CBS paid $2 billion to buy back into the NFL because it was cheaper than the hit they took in the form of lost sponsors when they weren't airing football.
Championship Games Alone Draw Tens of Millions of Viewers
In 2019, Virginia's highly entertaining overtime victory over Texas Tech drew 19.6 million viewers, a viewership increase of 23% over the previous year. With all those eyes on all those televisions, advertisers were compelled to dig deep. The single championship game generated $114 million in ad spending, roughly 12% of the tournament's overall ad buys.
More Viewers = More Money
It wasn't just the championship game that garnered many viewers. Viewership was up by 8% across CBS, TBS, TNT and truTV — tournament ratings averaged 10.5 million viewers overall and live streams were up by 31%. Thanks to all those new people tuning in, the networks were able to ask advertisers for increases of between 5% and 6% for the privilege of airing their ads during the games compared to the year before.
Make Your Money Work Better for You
March Madness Isn't Just Big for US TV Audiences
The last-minute shots, nail-biter finishes and bracket intrigue that fuel the March Madness craze are by no means limited to the United States — and advertisers know it. All in all, about 100 million people in 180 countries will watch the tournament from televisions around the world.
Take In a Game: Best Arenas in Every State To Watch a Basketball Game
With Ads, Timing Is Everything
Not all ad spots are created equal, and when they run determines what advertisers pay. Last year, 30-second weekday spots during week one went for between $60,000 and $75,000. For primetime spots, however, the same 30 seconds cost more like $200,000. In the Final Four, early-game spots cost $600,000, but late-game spots cost $900,000.
Big Companies = Big Bucks
Since ads are so pricey, the financial commitment required to get a few seconds of ad time during the March Madness tournament leaves little room for anyone but the biggest corporate fish. AT&T Wireless spent $68 million last year to run 17 spots 282 times. Buick spent $42.5 million to air two spots 137 times. Geico spent $36.4 million, Capital One spent $31.6 million and Progressive spent $27.9 million.
Millions Turn Into Billions
With championship game ads going for $1.5 million each, spending by the end of the tournament rivals that of the Super Bowl — and 15 days worth of March Madness tallies up nicely. It's estimated that CBS and Turner took in $1 billion from ads in 2018, and iSpot.tv took in $1 billion as well. Kantar Media reported pulling in $1.32 billion.
Winning Is Profitable for Schools
In what's known simply as the "basketball fund," the NCAA doles out most of its March Madness profits to collegiate sports conferences, which then pass the money out to their member schools. Payments are made on a graduated scale that pays more to teams that go deeper into the tournament. Not winning a single game earns close to $2 million, which then nearly doubles if you get to the Sweet 16 and then nearly doubles again for those that get to the Final Four. It's the NCAA's largest disbursement to schools and the only one based on athletic victories.
Make Your Money Work Better for You
Attendance Boosts Profits
Most of the NCAA's profits from March Madness come from television advertising, broadcast deals and marketing spending. The games, however, take place in front of live audiences — and tickets aren't cheap. In 2017, first- and second-round ticket prices averaged $250 on the secondary market. Last year, all-session passes went for around $1,118, but where teams play, when you buy tickets, when in the tournament those games are played and which teams play each other cause prices to swing wildly. The best value comes with games in the First Four.
Tickets Sales Bring in 9 Figures
The NCAA doesn't announce what it makes from ticket sales, but in recent years, overall tournament attendance has fluctuated between a low of 650,000 in 2018 to a high of 799,000 in 2013. Judging by the 2018 average of $250 a game, that's between $162.5 million and $199.75 million split between the NCAA and sellers on the secondary market.
Host Cities Can Make Hundreds of Millions
March Madness means big bucks for the tournament's 14 host cities, whose restaurants, hotels, entertainment venues, gas stations, car rental companies, ride-share drivers and the entire tourism economy benefit from both indirect and direct spending related to the games. Between 2001-2017, Dayton, Ohio, received a $66 million windfall. Houston generated $300 million in revenue in 2016 alone.
It's Not March Madness Without Brackets
Filling out tournament brackets and putting up a few bucks in office pools is an annual ritual across the country. It's a form of entry-level gambling that draws in countless people who aren't otherwise gamblers or even basketball fans. The American Gaming Association estimated in 2019 that 40 million Americans filled out a combined 149 million brackets for a collective wager of $4.6 billion. The odds of correctly picking all 63 games in a bracket are 1 in 9.2 quintillion.
Make Your Money Work Better for You
Men and the Wealthy Love Brackets
The 40 million Americans who fill out brackets include nearly 1 in 4 American men — 24%, to be exact. Another demographic also disproportionately represented among bracket participants is high-income Americans. More than 1 in 4 six-figure earners — 27% — are expected to fill out brackets.
Brackets Are Especially Fun if You Work For Warren Buffett
Every year, the world's most successful investor, Warren Buffett — aka the Oracle of Omaha — ups the ante for the office pool at his Fortune 500 company Berkshire Hathaway. Any employee who correctly predicts the outcome of the Sweet 16 will win $1 million a year for life.
Gambling Isn't Limited To Brackets
The more hardcore gamblers don't stop at brackets. Another 18 million Americans will place individual bets that will combine for $3.9 billion in nonbracket wagers. That, combined with the bracket money, adds up to a cumulative $8.5 billion in wagers during the 15 days of March Madness.
A Lot of Gambling Money Disappears Into the Black Market
About 4.1 million people will gamble on the tournament legally, either through a registered app or a casino sportsbook. Another 2.4 million, however, will place bets illegally through a bookie. Another 5.2 million will place bets through illegal offshore betting apps.
Gambling On March Madness Is Even Bigger Than Super Bowl Betting
In 2018, the Supreme Court overturned a 1992 law that prohibited sports betting outside of Nevada, and sports gambling quickly took off in several states. That year, fans bet roughly 40% more than they did even on the game that's so big, it's simply called "the big game" — the Super Bowl.
Gambled Pennies Can Turn Into Thousands
With the right bet, even some pocket change can earn you a check with a comma in it. In 2019, a teacher from Asbury Park, New Jersey, hit big on a peculiar betting strategy. He bet just a few cents on wild long-shot parlays that required several successful selections to succeed. That year, a 14-cent parlay landed him a $1,300 win.
Make Your Money Work Better for You
Big Upsets Equal Big Winnings
Mismatches are another way gamblers win big. When betting on longshots, there's a lot to be gained. In 2018, the University of Maryland, Baltimore County (UMBC) had a Cinderella run in the tournament that started with them becoming the first 16-seed in the country to beat a No. 1 seed. Before that 16s were 0-135 against No. 1 seeds. When they upset heavily favored Virginia that year in the first round, one $800 bet came in for $16,800. A $100 bet paid out $2,500.
It's Estimated Companies Suffer Billions in Lost Wages
A 2019 report released by outplacement firm Challenger, Gray & Christmas, Inc., estimated that nearly 75 million workers will spend an average of 6.375 hours of company time streaming games and doing tournament-related activities like working on their brackets and reading updates. That works out to an astonishing $13.3 billion in lost wages.
But Lost Wages Could Purchase Office Morale
Although the lost wages speculation is bad on its face, many businesses use March Madness to work in their favor. The same study showed that employers use free office-wide pools to encourage camaraderie among employees, which could make them more productive workers in the long run. Others put games on in the background or extend lunch breaks when games are on.
Free Labor on the Court
There's one tiny group of Americans who don't have any wages to squander on March Madness betting — the players who make it all possible. Although gamblers, corporations, media conglomerates, advertisers and, of course, the NCAA itself rake in untold millions, the players on the court receive exactly zero dollars for their efforts. They're also forbidden from profiting off their own names, images or likenesses.
But There's Plenty of Money in It for the Coaches
The players who do the work, suffer the injuries and generate the excitement don't make a dime, but the people on the sidelines with clipboards and headphones sure do. In 40 of America's 50 states, college coaches — usually football and basketball — are the highest-paid public employees in the state, with annual salaries topping $9 million in a few cases.
More From GOBankingRates
About the Author