5 Podcasts That Get Real About Starting a Business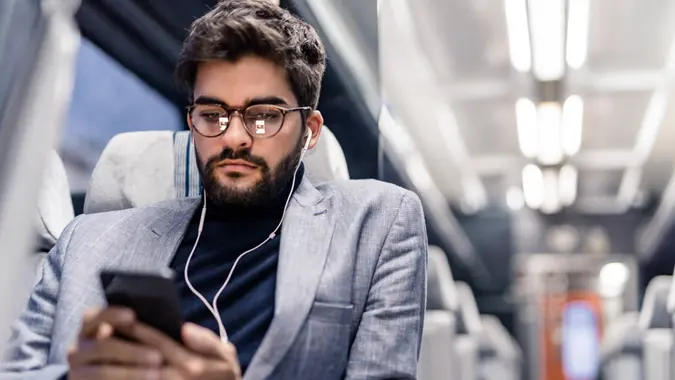 DjelicS / Getty Images
If you've got the entrepreneurial itch and you can't do anything but think about the business you dream of starting, you've got your work cut out for you. The next weeks and months will be a whirlwind of early mornings, late nights, frustrating disappointments, and reinvigorating successes. 
Whether or not you keep that success going will all come down to what you learn along the way. You can't read how-to and self-help books without taking a break from building your business — but you can listen to podcasts while you grind.  
The following is an introduction to the podcasts that you just can't ignore if you're serious about starting a business. Some are hosted by professional journalists who interview entrepreneurs, others are hosted by founders themselves. All of them will enlighten, inspire and educate you on your journey from dreamer to boss. 
'StartUp'
Alumni of NPR's "This American Life" are the minds behind "StartUp," a Gimlet Media podcast that launched in 2014 and ran through 2020. The entire first season chronicled the founding of Gimlet Media itself and the second season told the story of a different startup. In the following seasons, each episode focused on a different business and a different entrepreneur. 
The podcast has been hailed for being real about the mistakes that its founders made along the way, what they learned from them and how they persevered. One of the most successful business podcasts in history, listeners have downloaded it tens of millions of times.
Make Your Money Work Better for You
'How I Built This With Guy Raz' 
Guy Raz — another NPR veteran — is one of the most prominent podcasters ever to get behind a mic, but he's no one-trick pony. The "How I Built This" franchise includes a book, as well. 
With a rating of 4.7 out of 5 stars, "How I Built This" is one of the most celebrated podcasts of any genre. 
It's known for compelling interviews with successful entrepreneurs who have built some of the biggest companies in the world. Among the show's top guests include Jimmy Fallon — yes, "The Tonight Show" host is a major entrepreneur — and the founders of Wikipedia, Patagonia, Spanx and Bumble.
'Entrepreneurs on Fire'
John Lee Dumas rose to fame as the author of "The Common Path to Uncommon Success," and his podcast, "Entrepreneurs on Fire," follows similar themes. He interviews entrepreneurs and founders of all backgrounds and businesses, including some of the most famous names in the startup world. Among his more than 3,000 interviews include discussions with Tony Robbins, Tim Ferriss, Barbara Corcoran, Seth Godin and Gary Vaynerchuk. 
The podcast focuses on the one thing that Dumas says that all entrepreneurs have in common — big, but achievable goals. The host concentrates on exploring those goals and the paths that celebrity founders take to achieve them.
'Masters of Scale'
Some startup-themed podcasts profile ordinary people who launched businesses of their own, but if you want to hear from the biggest fish in the entrepreneurial sea, then Reid Hoffman, co-founder of LinkedIn and Greylock investor, has the podcast for you. 
Make Your Money Work Better for You
Hoffman counts bigwigs like Michael Dell, Bill Ford, Tyra Banks, Jessica Alba, J.J. Abrams and Richard Branson among his guests on "Masters of Scale." He's known for starting his podcasts by coaxing amazing stories out of his visitors — no matter how prominent — and then connecting those stories to insights about how his guests managed to scale up from concept to billion-dollar business. Considering that Reid serves on the boards of Microsoft, Airbnb and Convoy, it's safe to say he knows a thing or two about that.
'HBR IdeaCast'
There are few names in the world of business that carry more weight than the Harvard Business Review, and with more than 15 years of shows dating back to 2006 under its belt, the "HBR IdeaCast" only adds to the prestige of that legacy. 
From management and hiring to leadership and crisis management, it's hard to imagine that there's a topic related to starting a business that "HBR IdeaCast" hasn't covered. The show's hosts are both senior editors at the Harvard Business Review. One thing that sets "HBR IdeaCast" apart from many of the most popular podcasts that focus on founders is that it's short, sweet and to the point. Each episode comes in at an easy-to-digest 30 minutes — perfect for the commute, a morning jog or a really long shower.
More From GOBankingRates
Make Your Money Work Better for You