Ways You Can Get Help Starting a Small Business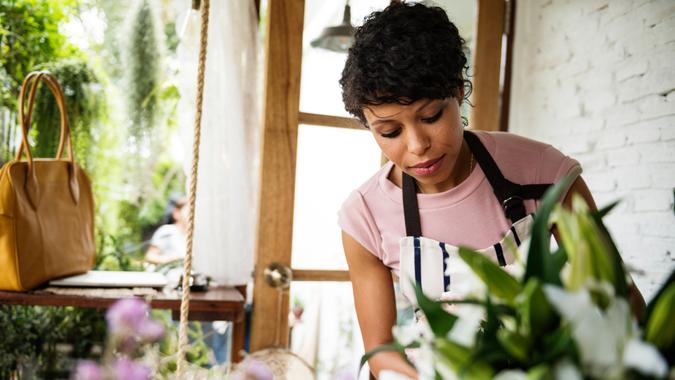 Rawpixel / Getty Images/iStockphoto
When you're ready to start a small business, you may be bursting with excitement and energy, imagining the end product or the day your entrepreneurial acumen is rewarded. But before all of that, you have to get started, and sometimes that can be a little more daunting in practice than it is in theory. Fortunately, there are numerous resources available for small-business owners that can demystify and simplify the process. Experts weigh in with advice for how to get help with your bold new business idea.
2021 Small Business Spotlight: Check Out Our Small Business Stories, Plus the Nominated Businesses Near You
See: Best States for Small-Business Owners
Government Support
There are a lot of organizations and entities already in place that want to help you, such as the Small Business Administration (SBA), a government-run organization, said Edward Mellett, co-founder of WikiJob.co.uk. "The SBA gives a number of suggestions for saving money to start a business including: reduce your credit card debt; request a lower interest rate from your bank; set up an automated savings account deduction…" and more.
Make Your Money Work Better for You
The SBA also may be able to help you get government grants to get you started, particularly if your business fills a particular need.
Check Out: Staff Picks for Our Favorite US Small Businesses
Helpful: Mark Cuban, Barbara Corcoran and Other Successful Entrepreneurs' Best Small-Business Advice
SCORE
Not all advice has to come at a price. Score.org is an organization that connects new business owners with volunteer business mentors for free, said Erin Lubien, host of "The K!ck*ss Podcast." "I recommend finding a SCORE mentor and checking out the resources there. Their retired business owners and consultants help those launching their own business. It's only a matter of time that you are organized, held accountable to your goals and promises, and off and running."
See: Quick and Easy Ways To Support Small Businesses Today
Network
Sometimes the best resource is other people, be they business owners with companies like the one you plan to start, or people who have years of experience regardless. "Invest time to build your networks. It's not what you know but who you know," said Daniel Foley, CMO of Scooter Guide. "Networking allows you to build relationships with other people and encourage them to refer customers to you through word of mouth."
Make Your Money Work Better for You
You can take that even further by thinking about ways to give back to your community, he said. "Building brand awareness in your social community is a magnificent way to draw new business." He recommends sponsoring events or participating in community activities.
Check Out: Big Names Committed To Saving Small Businesses in the Pandemic
Angel Investors and Venture Capital
If you're still at the stage of raising money to get started and you're not interested in, or can't get, a bank loan, Chris Taylor, marketing director of Profit Guru, suggests looking into angel investors and venture capital investors. "High-growth firms or organizations with good cash flow are the greatest candidates for venture capital and angel investing," he said. "To attract their funding, you'll need a unique idea and a great company plan."
Get Started: Small-Business Ideas for a Post-Pandemic World
Incubators and Accelerators
Incubators and accelerators do not have anything to do with babies or cars — they are terms for financial and business support that can be offered to new businesses with a good chance of success, said Kevin Mercier, founder of Travel Blog. "These organizations provide a full range of services, including connections, legal services, intellectual property, and management training." In them, business owners work with mentors to receive training provided by the accelerators in exchange for an equity stake in the company, he said. There can, however, be steep competition for these, and the application process may be lengthy.
More: Creative Ways Small Businesses Stayed Open During the Pandemic
Corporate Programs
Sometimes corporations offer funding for small businesses, particularly if it aligns with their businesses. Jon Buchan, CEO of Charm Offensive, said that Goldman Sachs, for instance, offers affordable loans to small businesses that do not qualify at traditional credit sources. It may be worth looking for other opportunities like this, as well.
Find Out: How Small-Business Struggles Hurt All Americans
Program for Veterans
If you are a veteran of the U.S. military, you can take advantage of a host of government available services for starting a small business through the SBA and the Government Services Exchange.
Ultimately, if you keep your eyes and your doors open, are willing to ask for help and have the patience and persistence to put yourself out there, you will probably find more help than you know what to do with.
More From GOBankingRates
Last updated: July 7, 2021