GOP's Proposed Stimulus Plan Would Cover 29 Million Fewer Americans than Biden's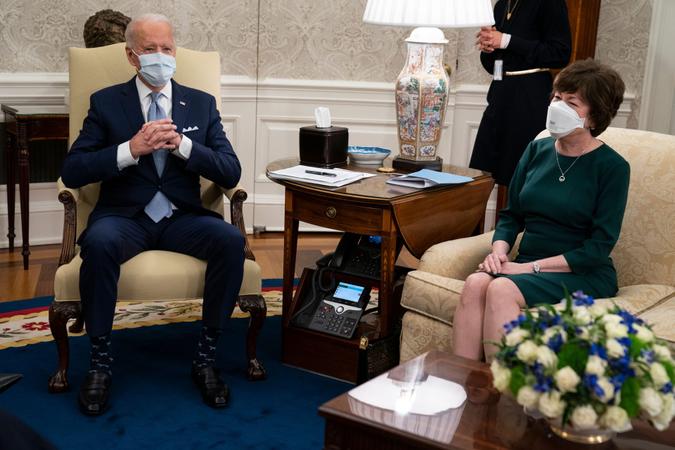 Evan Vucci/AP/Shutterstock / Evan Vucci/AP/Shutterstock
When most Americans think of the stimulus package, they zero in on how much money they will receive. The payments made in April and again in December seem like free money, although it will all have to be paid back by taxpayers at some point down the line. The money provides financial support to people who are out of work due to the pandemic and encourages people to spend money in the economy to generate economic growth. 
See: Stimulus Checks Stimulate Spending by Lower-Income Americans, Make Little Difference Among Those Earning Over $75,000
Find: Never Got Your Stimulus Check? Claim It on Your Taxes
In December, the prospect of $2,000 checks was floated in a stimulus package that accompanied the federal budget. In order to avoid a government shutdown, the checks were reduced to $600 with an understanding that the issue would be revisited after President Biden's inauguration. 
Now, the Biden administration has proposed $1,400 checks to bring the total up to $2,000, with an income-based phase out beginning at $75,000 for individual filers. On Sunday, a group of Republican senators made a counterproposal with $1,000 checks and a phase out beginning at $40,000 for individual filers. Meanwhile, several members of Congress are pushing for $2,000 checks.
Make Your Money Work for You
See: Republicans Meet with Biden to Try to Lower Stimulus Checks to $1,000
Find: Pushback Over Biden's $1.9 Trillion Proposal Could Delay Stimulus Funds
The Biden proposal carries an estimated price tag of $465 billion, while the GOP plan is estimated to cost $220 billion. The $245 billion difference is a function of smaller checks to fewer people. The Penn Wharton Budget Model estimates that the Biden plan would cover 95% of American families, while the Republican plan would reach just 78% — leaving 29 million Americans out of this round of stimulus payments, according to CNN.
And so, expect a few more weeks of arguing about the stimulus we want versus the stimulus we need. 
More From GOBankingRates: