Job Market Shows Signs of Progress as US Faces COVID-19 Surge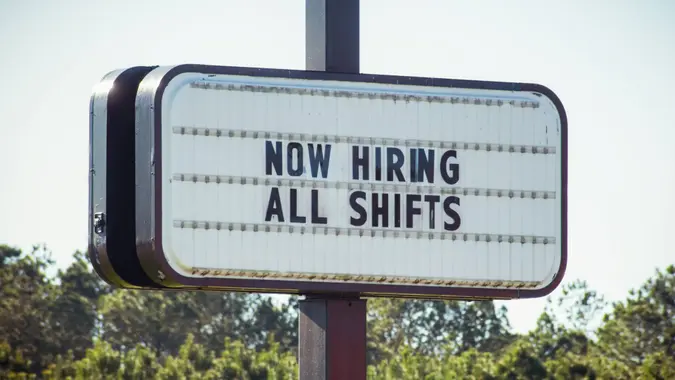 Darwin Brandis / Getty Images/iStockphoto
The pandemic is far from over as COVID-19 cases surge throughout the U.S., but the job market is showing signs of improvement. The latest jobs report from the Bureau of Labor Statistics shows that the nation added 638,000 jobs in October while the unemployment rate, previously at 7.9%, dropped to 6.9%. Since March, the U.S. has added back an estimated 11 million jobs lost due to the pandemic.
This is good news for a nation that has been crushed by job loss in recent months. Even the hard-hit travel and restaurant industries have reason to be optimistic: The Department of Labor reported that in October there were "notable job gains in leisure and hospitality." The report also pointed out growth in business services, construction and the retail trade sector. But the new BLS data also indicates that we're far from out of the woods. 
Long-term unemployment has risen to 3.6 million from 1.2 million, accounting for 32.5% of unemployed Americans. Additionally, people of color are seeing more profound joblessness than white adults. The unemployment rate was 6.0% for white adults in October, but 7.6% for Asian adults, 8.8% for Hispanic adults and 10.8% for Black adults. It is now well understood that communities of color are most vulnerable to COVID-19 for a multitude of reasons including discrimination within the healthcare sector. No one is safe from COVID-19, but those most at risk are also those most at risk for job loss, meaning that we could see the income gap continue to widen as poverty within risk communities increases.
More From GOBankingRates
Make Your Money Work Better for You