How Rich Is Queen Elizabeth and the Rest of the British Royal Family?
See the net worths of Princess Eugenie and the royal family.
AP/REX / Shutterstock.com
For centuries, Parliament has held most of the official power in the United Kingdom, but Britain's first family still reigns. Never is that more apparent than when one of family members celebrates a milestone, such as a royal wedding or a birthday.
The most recent royal wedding took place on Oct. 12, 2018. Princess Eugenie, the third of Queen Elizabeth II's four granddaughters, married Jack Brooksbank. She might be one of the richest princesses in the world, but the bride's net worth is relatively low compared with the British royal family's personal net worth, which Forbes reports to be $88 billion.
Click through to get a glimpse at how the rich live — and find out how much they're worth — in time to celebrate Princess Eugenie's wedding.
1/10
REX / Shutterstock.com
Princess Eugenie: $10 Million
Princess Eugenie tied the knot with her husband Jack Brooksbank at St. George's Chapel in Windsor Castle on Oct. 12, 2018. Brooksbank is the European manager for Casamigos Tequila, according to Town & Country. Her wealth is rumored to be held in trust funds set up by her grandmother, Queen Elizabeth II, and her great-grandmother, the Queen Mother, as well as a trust set up by her divorced parents, Prince Andrew, Duke of York, and Sarah "Fergie" Ferguson.

Eugenie's net worth is estimated to be around $10 million, according to Celebrity Net Worth. Unlike other royalty, some of this might come from Eugenie's own earnings. She holds degrees in art history and English literature and currently works in London as an associate director at an art gallery.
2/10
REX / Shutterstock.com
Princess Beatrice: $10 Million
Beatrice works full-time in business, and contributes much of her time and efforts to a variety of causes, such as the Berkshire Community Foundation, Broomwood African Education Foundation, English National Ballet School and the Forget Me Not Children's Hospice. 
4/10
John Pannell / Flickr.com
Camilla Parker Bowles Net Worth: $5 Million
Married to Prince Charles since April 2005 — with reportedly no prenuptial agreement — Camilla Parker Bowles is formally known as Camilla, Duchess of Cornwall. Parker Bowles is said to be a kind, humble person who carries her own money.
She spends most of her time doing charity work dedicated to a variety of causes, including health and well-being, literacy promotion, helping the less fortunate, Cornwall-based charities, heritage and the arts, animal welfare, sexual assault and cancer.
5/10
Shaun Jeffers / Shutterstock.com
Kate Middleton Net Worth: $10 Million
It's only a fraction of the British royal family net worth, but Kate Middleton's entrepreneurial family has an estimated fortune of $5 million from their company Party Pieces. Now the mother of Prince George and Princess Charlotte, it's unknown how much — if any — of her net worth comes from the Middleton family, but her grounded nature and enviable fashion sense have turned her into a beloved international superstar.
Prince Charles covers her staff, travel and official wardrobe expenses. Some of her other travel costs are often funded by the countries she visits, allowing her to keep more of her own money in the bank.
6/10
Jamie McCaffrey / Flickr.com
Prince Philip Net Worth: $30 Million
Prince Philip has been married to Queen Elizabeth II since Nov. 1947. Due to long-established rules and regulations set by the monarchy, he never took on the title of king, but royalty is in his blood. Born Prince Philip of Greece, his father was Prince Andrew of Greece and Denmark and his mother was Princess Alice of Battenburg.
A fourth cousin of his wife, Prince Phillip served in the British Royal Navy from 1939 to 1953. Also an accomplished pilot, he earned his Royal Airforce Wings in 1953 and garnered more than 5,900 flight hours over a 44-year span.
7/10
Antonio Nardelli / Shutterstock.com
Prince Harry Net Worth: $40 Million
Currently committed to volunteer work, Prince Harry retired from his 10-year British Army career in 2015. Prior to his departure from the service, he was a captain in the Army Air Corps with an approximate annual salary of $45,000.
His royal net worth saw a significant increase following his 30th birthday in September 2014, when he received an estimated $12.3 million inheritance from the estate of his late mother, Princess Diana. Prince Harry also enjoys the luxury of having his father fund much of his expenses for royal obligations, including staff, travel and official wardrobe costs.
8/10
Featureflash Photo Agency / Shutterstock.com
Prince William Net Worth: $40 Million
A large portion of the future King of England's net worth comes from a roughly $12.3 million inheritance, received from the estate of his late mother, Princess Diana, on his 30th birthday in 2012.
Despite his British royal family net worth, Prince William worked as a helicopter pilot for East Anglian Air Ambulance. He donated his entire $62,000 annual salary to charity — The prince now works full-time a royal.
9/10
Frederic Legrand - COMEO / Shutterstock.com
Prince Charles Net Worth: $100 Million
The next in line to the English throne, Prince Charles reins over much of the British royal family net worth. His total assets have reached an all-time high of nearly $1.3 billion.
Charles' earnings are mainly due to the Duchy of Cornwall, a massive real estate portfolio he doesn't own but receives all income from as the Duke of Cornwall. It paid him more than $20 million for the year ending March 31, 2018, according to its annual report.
A responsible royal, Prince Charles voluntarily pays income tax on his Duchy earnings.
10/10
Lorna Roberts / Shutterstock.com
Queen Elizabeth II Net Worth: $600 Million
One of the richest, most powerful women in the world, the bulk of the royal family net worth comes from Queen Elizabeth II. Her private real estate portfolio includes the prestigious historic buildings Sandringham House and Balmoral Castle. The properties are valued at $65 million and $140 million, respectively, according to Forbes. Her Majesty also owns agricultural land and horse farms throughout England and has also acquired valuable property in London.
As the Queen of England, she receives 15 percent of the Crown Estate income — The Sovereign Grant — to fund official functions and all income from the Duchy of Lancaster, despite not having an ownership stake in either.
More From GOBankingRates
Sean Dennison contributed to this article.
All net worth figures are according to Celebrity Net Worth unless otherwise noted.
About the Author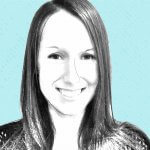 Laura is a writer with nearly 10 years of experience in marketing and personal finance. She is a Los Angeles-based writer specializing in personal finance, higher education, legal matters and marketing. She holds a Bachelor of Arts in Communications from the University of Pittsburgh and an MBA from Robert Morris University.