Top 5 Strategies To Earn Extra Cash for the Holidays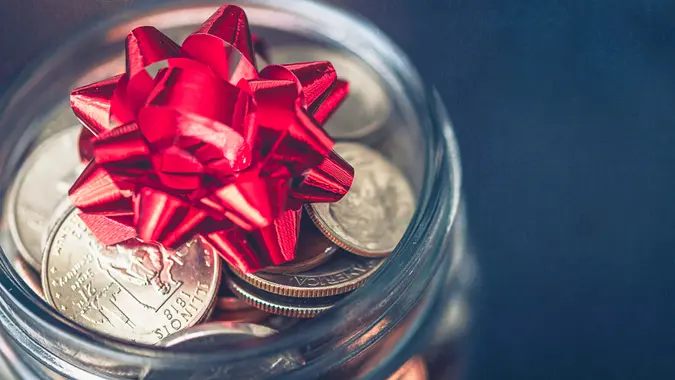 CatLane / Getty Images/iStockphoto
The holiday season is a time of joy, but it can also bring financial stress, especially when it comes to buying gifts and planning festivities. Fortunately, there are several strategies you can use to earn extra cash for the holidays. Keep reading to learn how to boost your income during this festive season.
Top 5 Strategies To Earn Extra Holiday Cash
As the holiday season approaches, it's time to think creatively about how to supplement your income to cover those extra expenses. From traditional employment opportunities to more innovative approaches, these strategies are designed to fit a variety of skills and preferences. Here are the top methods to help you boost your holiday budget and make this season a little brighter.
1. Seasonal Part-Time Jobs
One of the most straightforward ways to earn additional money is through seasonal part-time jobs. Retail stores, delivery services and event companies often look for extra help during the holidays. These jobs can range from retail sales associates to gift wrappers, delivery drivers or event staff. The flexibility of part-time work allows you to earn extra money without committing to a long-term position.
2. Freelancing or Consulting
If you have a specific skill set or expertise, freelancing or consulting can be a lucrative way to earn extra income. Platforms like Upwork or Fiverr offer opportunities to take on freelance work, such as writing, graphic design or digital marketing projects. Consulting in your area of expertise can also be a great way to leverage your professional skills for additional income.
Make Your Money Work Better for You
3. Sell Handcrafted Goods
The holiday season is perfect for selling handcrafted goods. Whether you're skilled in making jewelry, crafting holiday decorations, baking or creating art, you can sell your creations online on platforms like Etsy or at local holiday markets. Handcrafted goods often have a special appeal as unique and personal gifts during the holidays.
4. Participate in Online Surveys and Market Research
Participating in online surveys and market research can be an easy way to make some extra cash from the comfort of your home. There are numerous reputable websites where you can sign up to complete surveys and test products for a fee. While this won't make you rich, it can provide a little extra spending money for the holidays.
5. Offer Holiday Services
Offering services tailored to the holiday season is another excellent way to earn additional income. This could include decorating homes for Christmas, setting up holiday lights, offering holiday meal prep services or even providing gift-wrapping services. These services are in high demand during the busy holiday season and can be a fun and festive way to earn extra money.
Final Take
The holiday season doesn't have to be a time of financial strain. By exploring these top methods of earning extra cash, you can alleviate some of the monetary pressures and focus more on enjoying the festivities. Remember, the key is to find an option that suits your skills and schedule, allowing you to earn that extra cash while still savoring the joy and spirit of the season.
Make Your Money Work Better for You
Editor's note: This article was produced via automated technology and then fine-tuned and verified for accuracy by a member of GOBankingRates' editorial team.