A Look at Michael Cohen's Finances After He Calls Trump a 'Conman' in Congressional Testimony
Cohen also called Trump a "racist" and a "cheat." 
Michael Cohen publicly testified before a congressional panel on Feb. 27.
Adult film star Stormy Daniels alleged that Cohen paid her hush money over an affair with Trump.
On Dec. 12, 2018, the former fixer and personal lawyer for Trump was sentenced to three years in prison for financial crimes and lying to Congress.
Michael Cohen, President Donald Trump's former personal lawyer and fixer, publicly testified before the House Oversight and Reform Committee on Feb. 27. In his opening statement, Cohen called Trump "a racist," "a conman" and "a cheat." Cohen also said "Trump knew from Roger Stone in advance about the WikiLeaks drop" of Hillary Clinton's emails.
During the hearing, Rep. Paul Gosar (R-Ariz.) called Cohen a "pathological liar." Cohen responded by saying, "Sir, I'm sorry, are you referring to me or the president."
Cohen will testify in a closed before the House intelligence committee on Feb. 28.
A look at Cohen's finances after he became the center of the political and media world during his testimony.
Find Out: 11 Facts About Mueller, the Man Taking Down Trump's Millionaire Friends
Make Your Money Work Better for You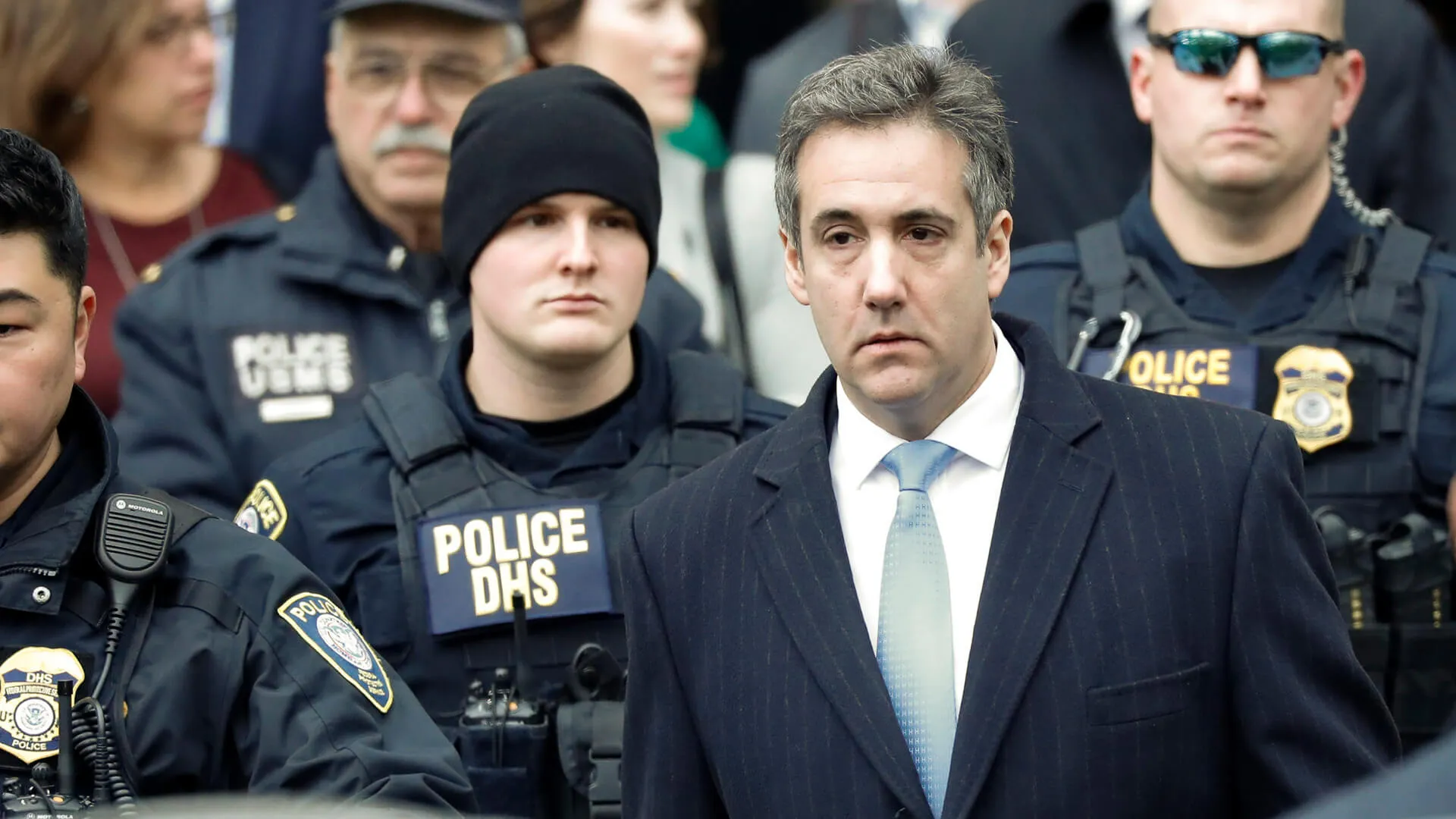 Michael Cohen Net Worth: -$1M
Cohen's net worth is -$1 million, according to Celebrity Net Worth. When he worked for the Trump organization, he earned a salary of $1 million a year. At one time a good chunk of his personal wealth came from his investments in the taxi industry and real estate. In a 2016 loan application, Cohen claimed to have a net worth of $40 million. Since then he has complained that his legal bills, topping more than $100,000 a month, have bankrupted him.
Cohen might have also taken out a loan using his taxi companies as collateral, The Washington Post reported in April 2018. The value of his taxi medallions, essentially taxi licenses, has dramatically declined in recent years, from over $1 million to less than $200,000 each.
Don't Miss: Trump's Campaign Manager Paul Manafort Guilty of $60M Tax Fraud
His real estate dealings are no more pristine. In 2014, he sold four buildings in Manhattan for $32 million in cash to unknown buyers, The New York Times reported. Cohen alleged the buyers were "a real estate family fund that had been around for centuries" in an interview with McClatchy, the Miami Herald reported.
Make Your Money Work Better for You
Although Cohen has his own wealth — enough to buy and flip buildings — the Trump campaign had paid portions of his legal fees, ABC News reported in April 2018.
Michael Cohen's Prison Sentencing
A federal judge sentenced Cohen to three years in prison for financial crimes and lying to Congress on Dec. 12, 2018. In his spoken apology, Cohen said it was his "blind loyalty" to Trump that caused him to lie about the president's business in Russia and funnel hush money to two women who alleged affairs with Trump during the 2016 campaign.
"I felt it was my duty to cover up his dirty deeds," Cohen said during the hearing.
Cohen served as the personal lawyer Trump up until May 2018 when he left Trump's team due to legal conflicts. Cohen worked for the Trump dynasty for over 10 years, and Trump himself selected Cohen as his personal attorney around the time of his inauguration in January 2017. Previously, Cohen worked with the Trump Foundation as executive vice president and special counsel to Trump.
Cohen, who at one time said he would take a bullet for the president, will need to surrender and go to prison on May 6.
Make Your Money Work Better for You
Cohen's profile spiked in January 2018 when The Wall Street Journal reported that he wired $130,000 to adult film star Stormy Daniels in October 2016. Cohen admitted to breaking campaign finance laws by paying Daniels and Playboy model Karen McDougal, who also said she had sexual encounters with Trump.
Trump has repeatedly said that the investigations into his campaign are unfounded and a witch hunt, spurred by former colleagues like Cohen. "Cohen just trying to get his sentence reduced," Trump wrote on Twitter.
Also See: What's Donald Trump Worth? A Look at the President's Finances
Michael Cohen's Clients
Trump is Cohen's most famous and visible client. He also served at the behest of Fox News pundit Sean Hannity, The New York Times revealed in April 2018. Before he aligned himself with Trump, Cohen ran a personal injury practice, where his clients would stage car accidents for personal gain, Newsweek reported in May 2018. Cohen has been hired to represent corporations, sometimes without having his credentials thoroughly vetted. Switzerland-based healthcare company Novartis hired Cohen for his healthcare expertise, but after one meeting decided he would be unable to provide the expected services, Vox reported.
Make Your Money Work Better for You
Check Out: Donald Trump's Most Valuable Business Ventures
Michael Cohen's Life and Career
Cohen was born in 1966 and grew up in Nassau County in New York. His parents were Sondra, a nurse, and Dr. Maurice Cohen, a surgeon and Holocaust survivor.
Cohen received his law degree from the Thomas M. Cooley Law School in Lansing, Mich., in 1991. Now known as Western Michigan University Cooley Law School, the institution is, by most accounts, the worst law school in America. It has gotten in hot water due to reports of inflated salary data given to its students, according to Reuters, and for requesting that data regarding its poor academic performance not be released, according to legal news website Above the Law.
Related: Here's the Insane Amount Lawyers Earn in Every State
He kicked off his legal career as a private injury lawyer in 1992. Around that time, he began investing and dealing in the taxi business.
Trump and Cohen crossed paths in the early 2000s, when Cohen, as a member of the condo board at one of Trump's properties, helped Trump resolve a tenant dispute. Trump might value Cohen for his declared loyalty to the president. "If somebody does something Mr. Trump doesn't like, I do everything in my power to resolve it to Mr. Trump's benefit," Cohen was quoted as saying in a 2011 interview with ABC News.
During Cohen's sentencing, U.S. District Judge William H. Pauley III said Cohen had lost his way in the course of his career. "Somewhere along the way, Mr. Cohen appears to have lost his moral compass," Pauley said. "As a lawyer, Mr. Cohen should have known better."
Cohen and his wife Laura have two children.
Learn about Trump's surprising spending habits.
More on Net Worth
We make money easy. Get weekly email updates, including expert advice to help you Live Richer™.