What Is Rudy Giuliani's Net Worth?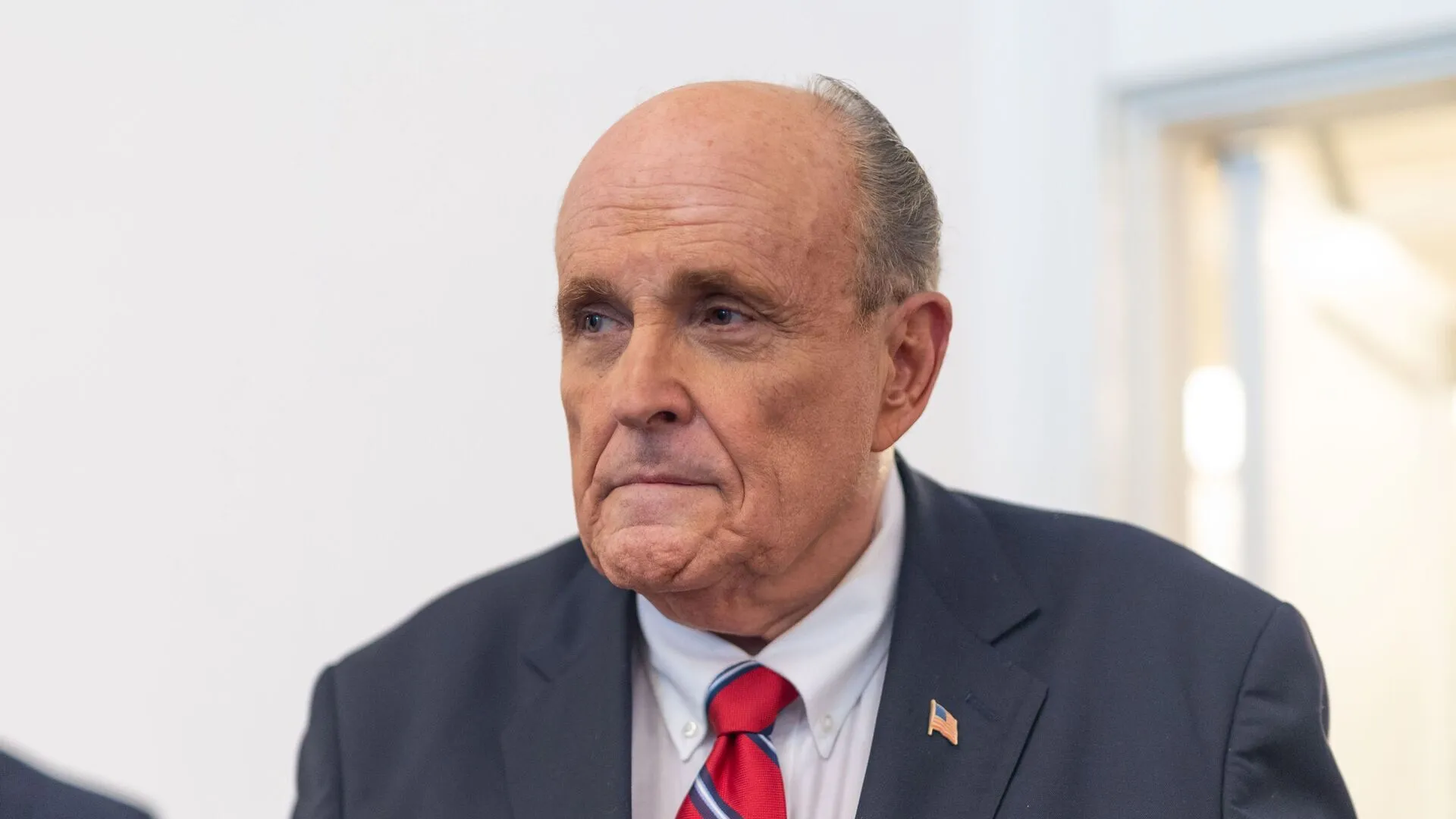 Rudolph "Rudy" Giuliani is a businessman, the former mayor of New York City and former President Donald Trump's personal lawyer, is worth millions. He makes his money consulting for wealthy clients, commanding large speaking fees for public appearances and working as a lawyer in private practice.
As Trump's attorney, he is busy trying to avoid being disbarred from the Office of Disciplinary Counsel in Washington, D.C. because of the fraud allegations from the 2020 election.
A new biography, written by Andrew Kurtzman, titled "Giuliani: The Rise and Tragic Fall of America's Mayor" came out in September of 2022 and is making some interesting observations about this polarizing person. 
Giuliani nabbing headlines is nothing new. He's previously covered the dailies for allegedly obtaining materials from the laptop of Hunter Biden showing that President Joe Biden met with an advisor to Ukrainian energy company Burisma, where Hunter Biden was a board member — a report that has been questioned by a number of media outlets over its legitimacy.
Just a day after The New York Post ran the report about the "smoking gun emails," Giuliani made headlines again after his daughter, Caroline, wrote a scathing opinion piece for Vanity Fair about why she disagrees with her father's politics and urged everyone to vote for Biden in the presidential election.
Regardless of any controversy surrounding Giuliani, there's one fact about him that can't be disputed — he's very, very wealthy.
Here's how the lawyer-turned-politician made his millions.
Rudy Giuliani's Net Worth: $45 Million
Giuliani's time after serving as the mayor of New York City has proven lucrative as he has channeled that experience into major success as a consultant and paid public speaker. His net worth is estimated to be between $40-$45 million, according to Celebrity Net Worth.
The Source of Giuliani's Wealth
The clearest picture of Giuliani's career net worth comes from his 2007 financial disclosure when he was running for the Republican nomination for president. In the disclosure, Giuliani reported assets of between $18.1 million and $70.4 million, a significant jump from the $7,000 in assets he reported to a divorce court during the end of his second marriage in 2001. At the time, Giuliani had reported a salary of $195,000 a year as mayor of New York and was due to a $3 million advance to write two books.
How did Giuliani go from $3 million to his current net worth? He founded a consulting firm — Giuliani & Company — as his time as mayor was winding down. Giuliani estimated the value of that firm as being between $5 million and $25 million in his 2007 financial disclosure, and the business would take in $100 million over the next five years. Giuliani reported getting paid over $4 million for his work for the firm in 2006 alone.
Giuliani continues to work as a consultant in addition to his work as Trump's personal lawyer. In 2019, Reuters reported that he was paid $500,000 for work he did for a company co-founded by the Ukrainian-American businessman Lev Parnas. Parnas was later indicted on multiple charges including conspiracy, false statements and campaign finance violations.
The biggest source of wealth for Giuliani might actually be the fee he commands for speaking engagements, however: upwards of $300,000. Those engagements earned him $11.4 million in payments during 2006 alone for some 124 paid speeches.
Make Your Money Work Better for You
Rudy Giuliani's Personal and Professional History
Rudolph William Louis Giuliani was born on May 28, 1944, in Brooklyn, New York to an Italian-American family. After graduating from law school at New York University, Giuliani went on to work for the U.S. Attorney's Office and eventually won an appointment as the U.S. attorney for the Southern District of New York.
He became well known for his role in attacking organized crime in New York City and had so much success that FBI sources indicated mob leaders came close to putting out a contract for his life.
Giuliani would leverage his fame as a successful U.S. attorney — scoring over 4,000 convictions during his time in office with only 25 reversals — into a successful run for mayor of New York City on the Republican ticket in 1993, after narrowly losing in his first run in 1989. He was notable as a "law and order" mayor who oversaw a reduction in serious crime by over one-third and watched the murder rate drop in half in just his first two years.
Giuliani rose to national prominence after the attacks on the World Trade Center on Sept. 11, 2001, when he was widely viewed as providing stable leadership through an extremely difficult time for the city.
He left office at the end of 2001 and attempted to move into national politics, unsuccessfully running for the Senate in 2000 and for the Republican nomination for president in 2008.
Rudy Giuliani's Work as Trump's Lawyer
Giuliani was an early ally of Trump and was even the subject of speculation about a cabinet post during Trump's transition. In April 2018, he was hired to the former president's personal legal team to help defend against the ongoing investigation into the Trump campaign during the 2016 election.
Not long after joining Trump's legal team, Giuliani made waves with a round of television appearances in which he clarified that Trump reimbursed personal lawyer Michael Cohen for Cohen's $130,000 payment to adult film actress, director and producer Stormy Daniels.
Giuliani has continued to make waves in this role. In 2019, he found himself in hot water for working with Igor Fruman and Lev Parnas to research Joe and Hunter Biden's dealings in Ukraine. Fruman and Parnas were indicted on a number of charges and were accused of funneling hundreds of thousands of dollars in illegal donations from foreign nationals into a Trump-allied super PAC.
In February 2020, federal prosecutors in New York and the Justice Department were both investigating Giuliani's own business dealings in Ukraine. That October, The Washington Post reported that U.S. intelligence agencies had warned the White House that Giuliani "was the target of an influence operation by Russian intelligence" in that Trump was the intended recipient of the misinformation.
According to Giuliani's divorce filing (more on that next), he was working for the president pro bono.
Make Your Money Work Better for You
Rudy Giuliani's Divorces
Giuliani has been married three times. His marriage to Regina Peruggi from 1968 until 1982 was annulled upon discovery that they were second cousins. His second wife was television personality Donna Hanover, from whom he divorced in 2002. They had two children together. 
Giuliani's newest wife of 15 years, Judith, announced in April 2018 that she would be seeking a divorce. 
Giuliani's last split was a messy one — a settlement wasn't reached until over a year later in December 2019. The details of the settlement are confidential, though it was reported that Judith wanted "far more than the $42,000 monthly in support he was providing her during their separation," The New York Times reported.
The divorce proceedings also brought to light their lavish lifestyle — Rudy and Judith spent roughly $230,000 monthly, owned six houses and had 11 country club memberships.
Additional reporting by Michelle Tompkins.
More From GOBankingRates

BEFORE YOU GO
See Today's Best
Banking Offers