And the Academy Award Goes to … 8 Actors Whose Wealth Skyrocketed After Winning an Oscar
Taking home Oscar gold pays off handsomely for future paychecks.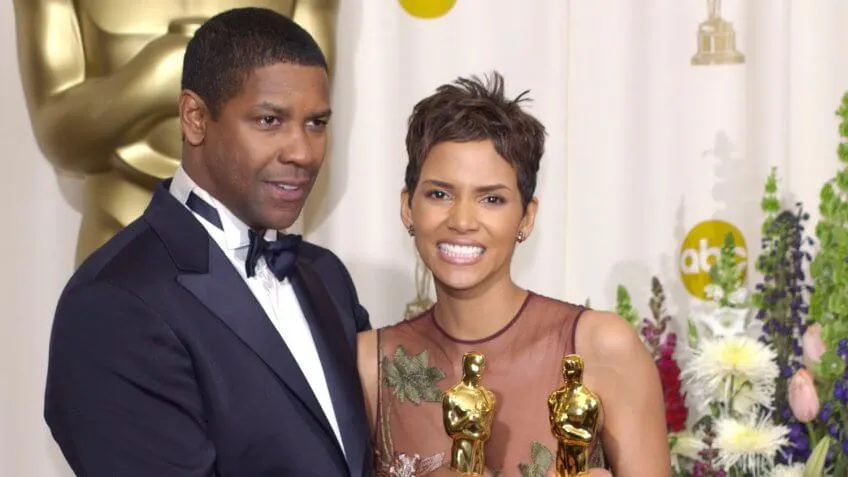 Featureflash Photo Agency / Shutterstock.com
This Feb. 26, you're going to see a lot more than polished celebs being handed even more polished statues. Sure, winning an Oscar nets these talented folks plenty of prestige — not to mention award show swag bags often valued in excess of $230,000 — but the real benefits of adding an Academy Award to your resume happen behind the scenes, and are a little more long term. When it comes to yearly earnings and per-movie earnings, winning an Oscar is just plain good business.
Actors who take home the coveted statue typically experience a roughly 81 percent pay bump after their win. But an Oscar's golden touch not only increases paychecks for up-and-comers and superstars, it boosts box office returns and even shares its benefits with nominees who don't win. And money — lots of it, in fact — is definitely a nice consolation prize.
These are just a few of the actors whose wealth went sky high after they took home the coveted statue.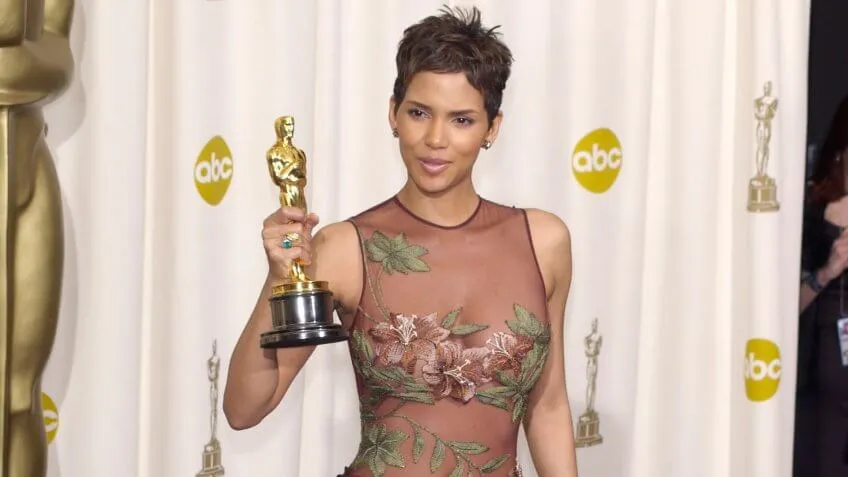 Featureflash Photo Agency / Shutterstock.com
Halle Berry
After taking home an Oscar in 2002 for Best Actress in a Leading Role for "Monster's Ball" — an intense, critically acclaimed drama about race relations — Halle Berry didn't exactly amp up her artistic integrity meter.
She dove right into mainstream flicks instead, becoming a Bond girl in 2002's "Die Another Day." It might not have delighted critics, but Berry's paycheck must have made her pretty happy. She went from earning $600,000 on "Monster's Ball" to $4 million in "Die Another Day."
With 2004's "Catwoman" — which was also trashed by critics — Berry crossed well past the $10 million-per-movie mark, and she continues to take in eight-figure salaries today. Her $80 million net worth surely helps her lick those critical wounds.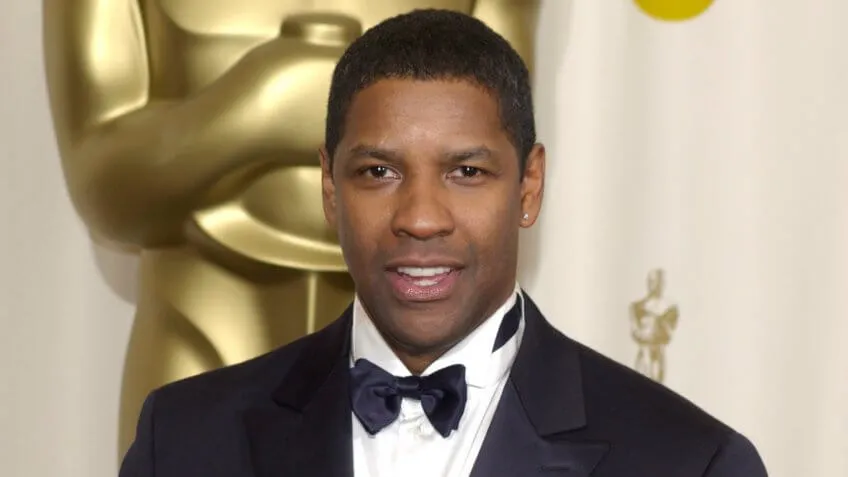 Featureflash Photo Agency / Shutterstock.com
Denzel Washington
Denzel Washington earns a salary of $40 to $60 million per year these days. That probably makes a pretty significant contribution to his staggering $190 million net worth.
His rise to the top on-paper value can be traced through lots of award recognition, starting with a Best Supporting Actor Oscar win for 1989's "Glory," a 1992 nomination for "Malcolm X" and a Golden Globe win for "The Hurricane" in 2000.
He won a Best Actor Oscar for "Training Day" in 2001 and is nominated in the same category this year for "Fences."
In 1986, before "Freedom," Washington was getting offers of $600,000 per film. He was pulling $7.5 million per flick by 1995 and $20 million by 2014's "The Equalizer." Today, he's probably trying to decide what island he wants to buy next as one of the highest-paid actors in Hollywood.
Featureflash Photo Agency / Shutterstock.com
Kevin Spacey
Kevin Spacey was a well-respected actor well past the point of struggling in the 1990s. He was pulling down $650,000 for acclaimed movies like "Se7en." "The Usual Suspects" earned him his first Oscar win for Best Supporting Actor in 1995. He made his first $1 million paycheck for the role.
That reputation boost went to work pretty quickly, doubling his salary to $2 million for 1996's "A Time to Kill." It doubled again after his Best Actor win in 2000 for "American Beauty," rising from $2.5 million for that film to $5 million for "Pay It Forward" later that year. By the time "House of Cards" hit Netflix in 2013, Spacey was looking at $10 million per year for that show alone and had a net worth of $100 million.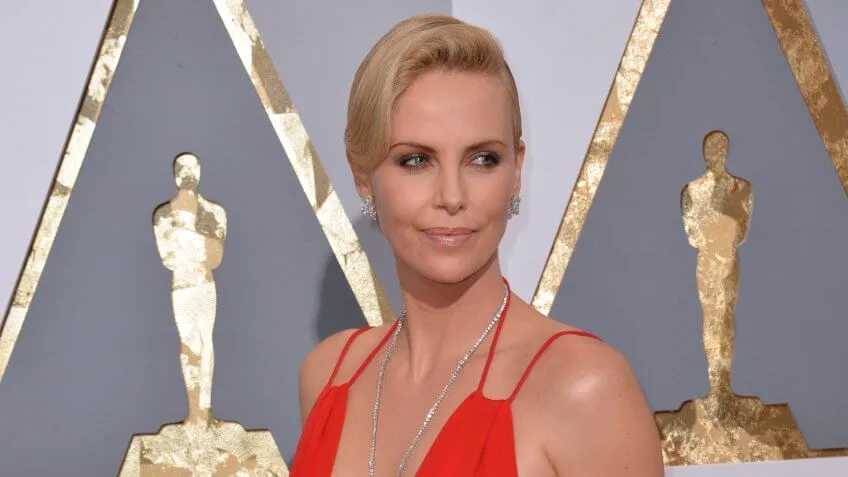 Featureflash Photo Agency / Shutterstock.com
Charlize Theron
South African powerhouse Charlize Theron won 52 awards in her time on the screen, and her salary increase from "Monster" — the movie that earned her a Best Actress Academy Award in 2004 — to the years after might just set an unofficial record.
That's because Theron has gone on record with Esquire magazine saying that for "Monster," the very definition of a passion project, no one got paid. "We worked our balls off. This should be the prize," she said.
It wasn't the only prize, though. She was making $10 million per picture by 2005's "Aeon Flux." She made even more than that for 2016's "The Huntsman: Winter's War." In fact, she famously went on record fighting to close the gender pay gap to get that check. Theron's savvy business moves have netted her a net worth of $120 million.
Did You Know? Hollywood Spends $150 Million on Oscar Campaigns Each Year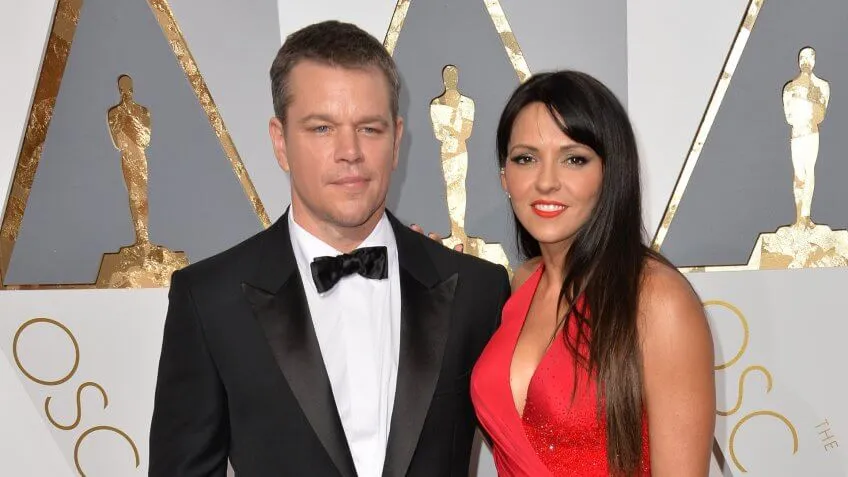 Featureflash Photo Agency / Shutterstock.com
Matt Damon
Matt Damon has won an Oscar — but not for acting. Though he's been nominated three times for performances, his only Academy Award win is as a screenwriter for 1998's "Good Will Hunting."
That script was sold for $600,000, a paycheck Damon split with friend and co-writer Ben Affleck. Just before "Good Will Hunting," Damon made $20,000 for his role in the Tommy Lee Jones-directed drama "The Good Old Boys."
After the Oscar win, he took home $5 million for "The Talented Mr. Ripley" in 1999, and the numbers kept getting bigger from there. Two acting nominations later, Damon has a net worth of $140 million and has crossed the $20 million-per-movie payday milestone.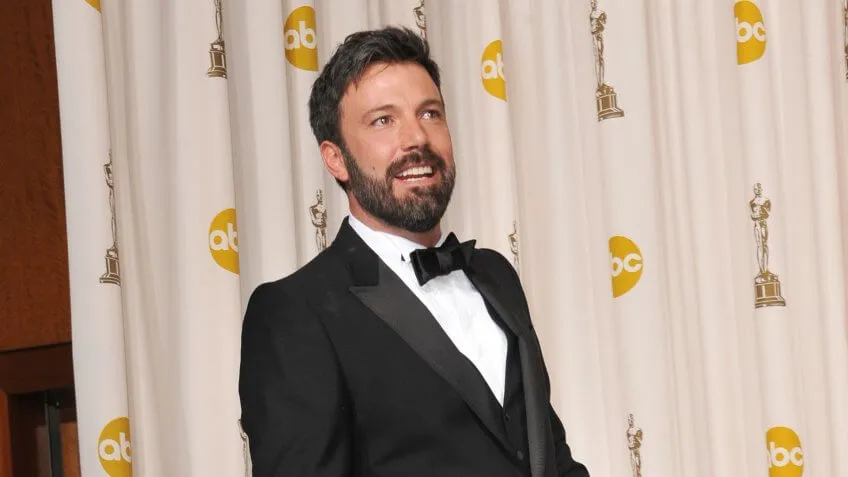 Featureflash Photo Agency / Shutterstock.com
Ben Affleck
The Academy Award for writing "Good Will Hunting" was a team effort, and the other half of the duo spun that Oscar shine into gold, too. While the $300,000 he made for "Good Will Hunting" in 1997 definitely surpassed the $30,000 he pulled down for "School Ties" in 1992, that Oscar win was Affleck's springboard to his current $105 million net worth.
Affleck doubled his money with a $600,000 paycheck for "Armageddon" one year after "Good Will Hunting." He multiplied that by 10 in 2000 when he earned $6 million for "Reindeer Games." After "Argo" won an Oscar for Best Motion Picture of the Year in 2013, Affleck started earning $12.5 million just to do glorified cameos in movies like the poorly rated blockbuster "Suicide Squad."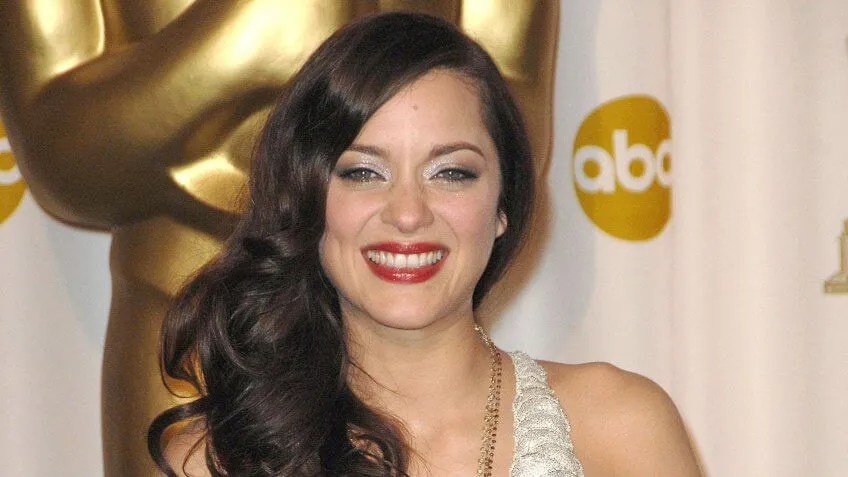 Everett Collection / Shutterstock.com
Marion Cotillard
Although she'd been working consistently since 1993, "La Vie en Rose" put Marion Cotillard on the global map in 2007, largely due to her Academy Award win for Best Performance by an Actress in a Leading Role.
Before "Rose," Cotillard's career was healthy. She had just made €450,000 — about $478,000 in U.S. dollars — for "La Môme." The Oscar win quickly doubled her money as she put $1 million in the bank for "Nine" in 2009. These paychecks gave her the financial stability to accept a €10,000 ($10,543) fee for passion project "Midnight in Paris" in 2011.
Today, Cotillard enjoys a net worth of $30 million. She makes our list not because she brings in what we'll politely call "Denzel Money," but because she illustrates that taking home an Oscar does wonders for your bank account even with relatively modest fame.
Featureflash Photo Agency / Shutterstock.com
And the Honorary Award Goes to … Sylvester Stallone
Surprisingly, the Academy didn't actually put an Oscar in Sylvester Stallone's hand for "Rocky" in 1976. It won Best Picture, but those statues go to the producers. John Avildsen went home with a Best Director award, and the movie even won Best Film Editing. Stallone, Talia Shire, Burgess Meredith and Burt Young all got acting noms, and Stallone was nominated for his screenplay, but none of them won.
Nonetheless, one of the richest nominees to never win an Oscar, Stallone earns his place on this list because his story shows exactly what can happen when an Oscar shines its light on you. Stallone was a 30 year old with $106 in his bank account just before "Rocky" was made. Urban legend even says he once sold his dog for $50. In lieu of accepting $300,000 to sell off the "Rocky" script, Stallone took $35,000 to play the title role himself.
By the time 1982's "Rocky III" hit theaters, Stallone was making $7 million a movie. He has consistently made over $10 million per picture since, racking up a net worth of $400 million. And yes, he bought his dog back, too.