Greatest Celebrity Products of All Time

6 min Read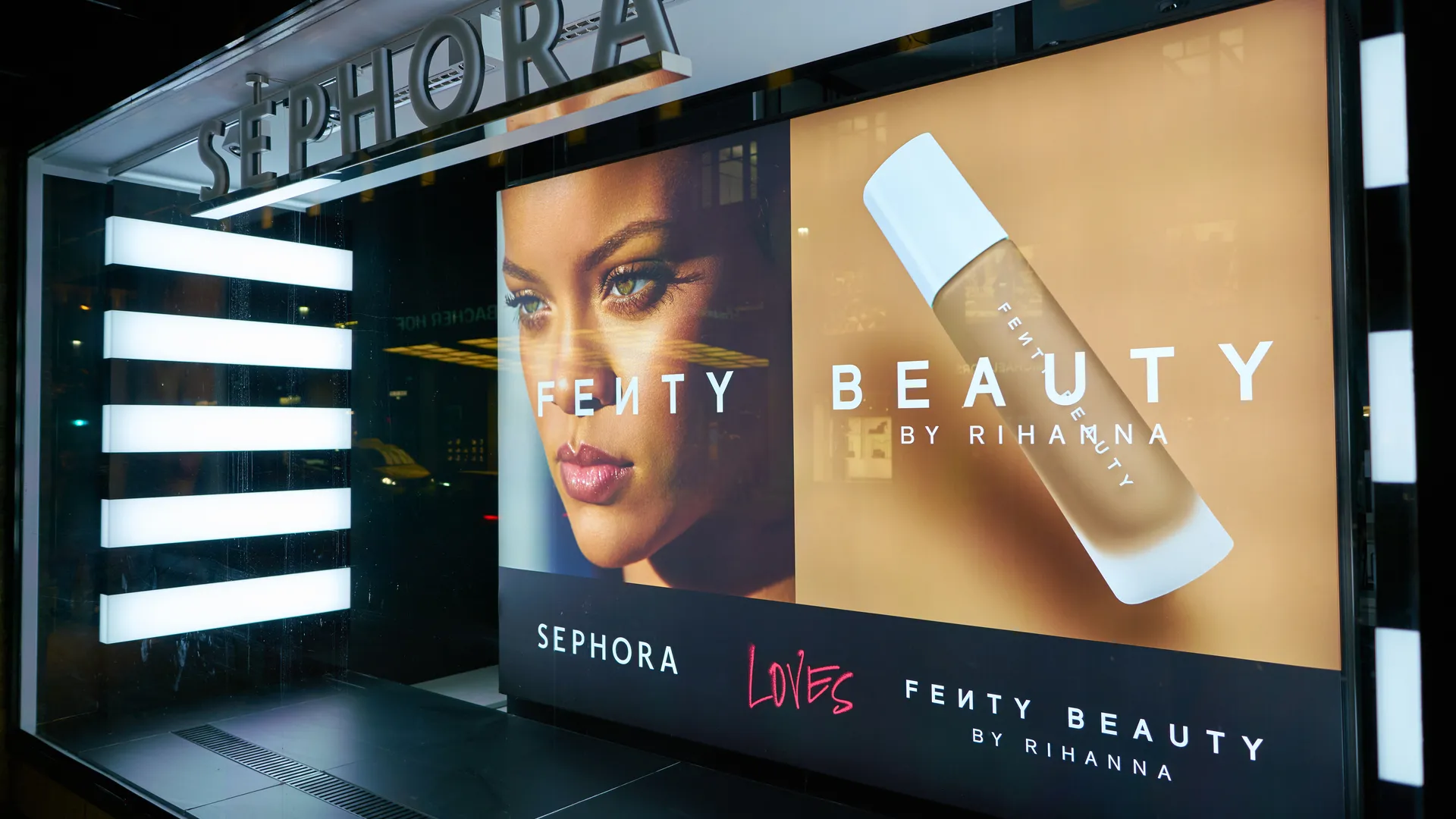 Make Your Money Work Better for You
Ryan Reynolds: Aviation Gin
In 2018, Ryan Reynolds became a co-owner of Portland, Oregon-based Aviation gin. Also serving as the face of the brand, he regularly stars in ads for the spirit, which retails around $38 for a 750 mL bottle.
Alcoholic beverage magnate Diageo announced plans to acquire Aviation gin for up to $610 million in August 2020. This included an initial payment of $335 million and up to $275 million more, based on the 10-year performance of the spirit. The company revealed Reynolds will retain an ongoing ownership stake in the brand.
See: Businesses You Didn't Know Your Favorite Celebrity Owns
Beyoncé: Ivy Park
Proving there's nothing she can't do, Beyoncé founded athleticwear brand Ivy Park in 2016. When she became an Adidas creative design partner in 2019, she decided to shift her label under the brand's umbrella, while retaining sole ownership.
Released in January 2020, the first Adidas x Ivy Park collection featured gender-neutral apparel, accessories and footwear — priced from $25 to $250 — which sold out in minutes. The second collection debuted in October 2020, with similar price points — $25 to $200 — and sold out in seconds.
Other Ventures: 30 Celebrities Making Serious Dough in the Food Industry
Kate Hudson: Fabletics
In 2013, Kate Hudson launched athleticwear brand Fabletics with JustFab Inc. co-CEOs Don Ressler and Adam Goldenberg. Today, the company has more than 50 locations, and its website touts plans for even more growth.
While customers can purchase full-price items, the company largely operates on a subscription service model. Customers can become a VIP for $49.95 per month, where they receive a monthly customized selection of outfits and up to 50% off all Fabletics items.
Clearly a hit for both men and women, Fabletics has more than 1.5 million active members and over $400 million in annual revenue, as per an April 2020 press release from the company.
Take a Look: 24 Celebrities Who Tried and Failed To Start New Careers
Make Your Money Work Better for You
Rihanna: Fenty Beauty
She's best known for churning out hits like "Diamonds" and "Umbrella," but Rihanna is quickly becoming a beauty tycoon. Launched in 2017, Fenty Beauty is an inclusive line designed to serve all skin types.
During its first month on the market, Fenty Beauty brought in $72 million in media value — i.e., the amount of money a brand makes on social media — according to Allure. In July 2020,  Metro.co.uk reported the company is valued at $3 billion.
Relatively affordable, Fenty Beauty offers a full suite of products, including $19 lip gloss and $24 mascara.
Read: Critically Acclaimed Movies That Bombed at the Box Office 
Khloe Kardashian: Good American
Along with business partner Emma Grede, Khloe Kardashian launched inclusive fashion brand Good American in 2016. The company — which sells women's apparel from size 00 to 24 — realized $1 million in sales on its first day of business.
Products are on the pricier side — i.e., $159 for a pair of Good Waist Raw Edge jeans and $95 for a patterned bodysuit — but customers can't get enough of this wildly popular brand. Impressively, Good American has an estimated annual revenue of $12.7 million, according to Owler.
Keep Reading: The Richest Celebrity From Every State
Jessica Alba: The Honest Company
When Jessica Alba co-founded The Honest Company in 2011, she probably never imagined just how big the nontoxic consumer goods brand would become. Selling everything from eco-friendly diapers to plant-based hand sanitizer, the "L.A.'s Finest" star has become a wellness product mogul.
Despite the pandemic, 2020 has been a busy year for The Honest Company, as sales have grown 20% in the last year and 32% during quarantine, according to Vogue. In total, sales for this year are nearing $350 million.
In September 2020, the New York Times reported that the company had hired Morgan Stanley and Jeffries to run a sale process it hopes will bring a valuation of more than $1 billion.
Relief: $1,400 Stimulus Checks Are Still Coming – But Who's Eligible to Get One?
Make Your Money Work Better for You
Erin and Sarah Foster: Favorite Daughter
In 2020, Erin and Sarah Foster launched a capsule collection with Joe's Jeans — but that was just the beginning. The "Barely Famous" alums then joined forces with their stylist sister Jordan Foster and Centric Brands to start their own Favorite Daughter line.
From hoodies to oversized sweaters, David Foster's daughters created a line that looks super cozy, but definitely not cheap. Their mask hoodie retails for $175 and an oversized cowl net pullover sweater is priced at $348.
Check Out: 8 Women Who Started Companies Because They Had No Other Choice — And Thrived
Nate Berkus and Jeremiah Brent: Nate + Jeremiah for Living Spaces
You might've watched celebrity interior designers Nate Berkus and Jeremiah Brent make homes beautiful on shows like TLC's "Nate & Jeremiah By Design" and HGTV's "Nate and Jeremiah: Save My House." Now, thanks to the married couple's collaboration with Living Spaces, you can also bring their decorating talents into your home.
The seriously stylish couple has created several collections for Living Spaces. Their most recent includes throw pillows — starting at $49 each — the Centre Round Coffee Table — priced at $695 — and the $1,095 Marcel Daybed.
More From GOBankingRates
About the Author