May the 40th Be With You: 'Star Wars' Celebrates Cinematic Milestone
Here's what the original 'Star Wars' cast is worth and how much the saga has earned.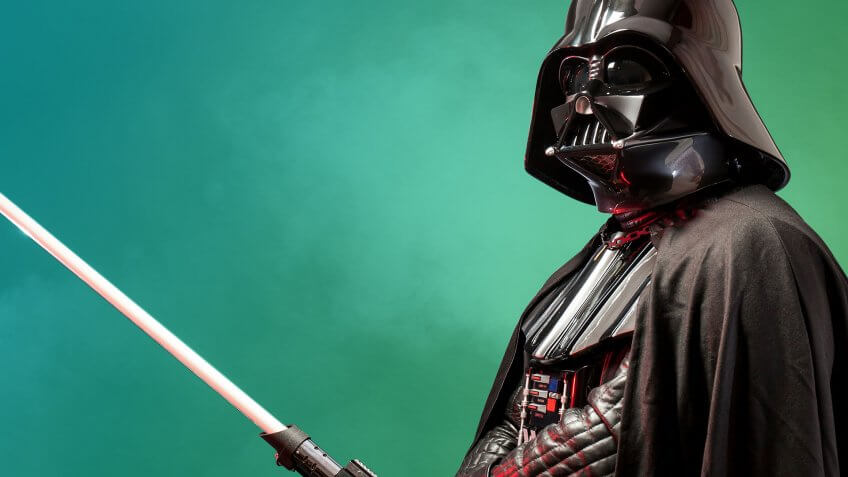 Stefano Buttafoco / Shutterstock.com
May 25, 1977, marks the debut of one of America's most iconic films: "Star Wars." Later renamed "Star Wars Episode IV: A New Hope," few people — including its director George Lucas and studio heads at 20th Century Fox — thought the science fiction film would be a success. But in fact, "Star Wars" was exactly the film audiences were looking for — and so were all of its wildly popular sequels and spinoffs.
In celebration of the 40th anniversary of "Star Wars," take a look at wealth of Luke, Leia, Han, Chewy and other members of the original gang.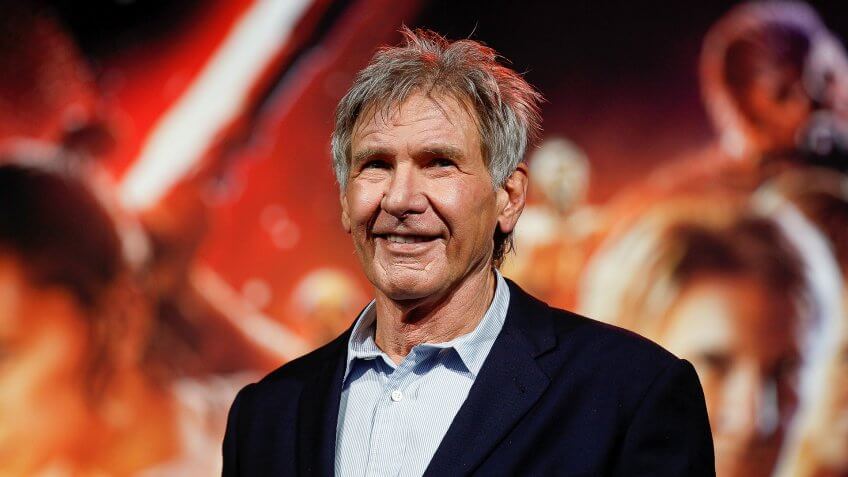 Brendon Thorne / Getty Images for Walt Disney Studios
Harrison Ford Net Worth: $230 Million
The now 74-year-old was paid just $10,000 for his unforgettable role as smuggler, Millennium Falcon captain and rebel hero Han Solo in the original "Star Wars" in 1977. But he pulled in $100,000 for "The Empire Strikes Back" and banked $500,000 for "Return of the Jedi."
Ford's $230 million net worth is linked to more than 40 film credits, which have earned an estimated $8.65 billion at the worldwide box office, according to Box Office Mojo. His other notable hits include the "Indiana Jones" film series.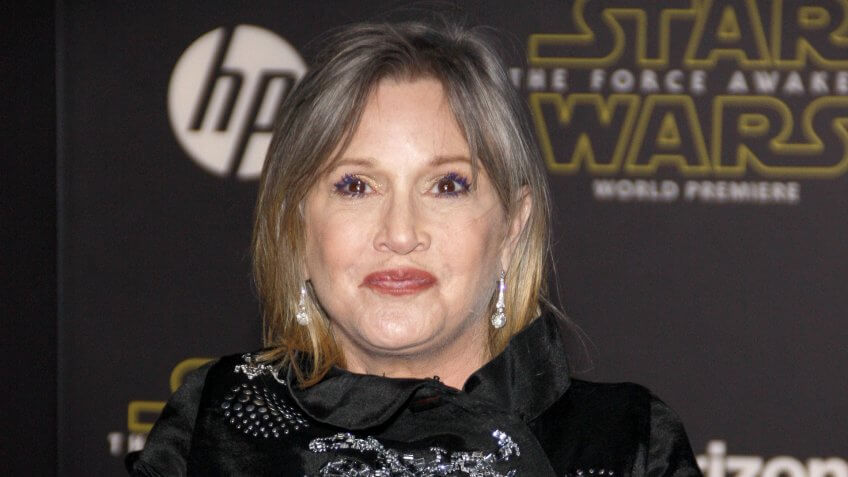 Tinseltown / Shutterstock.com
Carrie Fisher Net Worth: $25 Million
Carrie Fisher was just 19 years old when she was cast as the rebel leader Princess Leia in the original "Star Wars." Although her salary was never disclosed, Fisher was wise enough to join several other principal actors in agreeing to take a percentage of the movie's profits, plus a take of TV screenings, re-releases and more. They contributed to her net worth of $25 million.
Carrie Fisher died at the age of 60 on Dec. 27, 2016. She suffered a heart attack on Dec. 23 while on a United Airlines flight and was hospitalized over the Christmas holiday. She leaves behind her daughter, Billie Lourd.
See More: The Incredible Career, Fame and Fortune of Carrie Fisher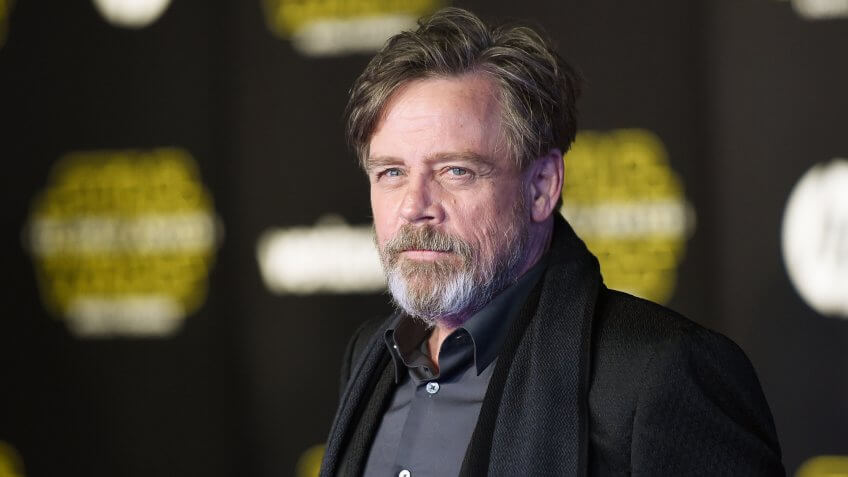 Jason Merritt / Getty Images
Mark Hamill Net Worth: $6 Million
Mark Hamill played the character Luke Skywalker in "Star Wars" episodes IV through VI, and reprised the role in the 2015 film "Star Wars: The Force Awakens." Skywalker is the son of Anakin Skywalker — better known as Darth Vader — and the brother of Princess Leia.
Hamill is best known for his appearances in "Star Wars," but has also co-starred in the films "Corvette Summer" (1978), "The Big Red One" (1980) and "Kingsman: The Secret Service" (2014). Hamill has enjoyed a successful voice acting career, including an ongoing role as The Joker in a number of TV series, video games and more.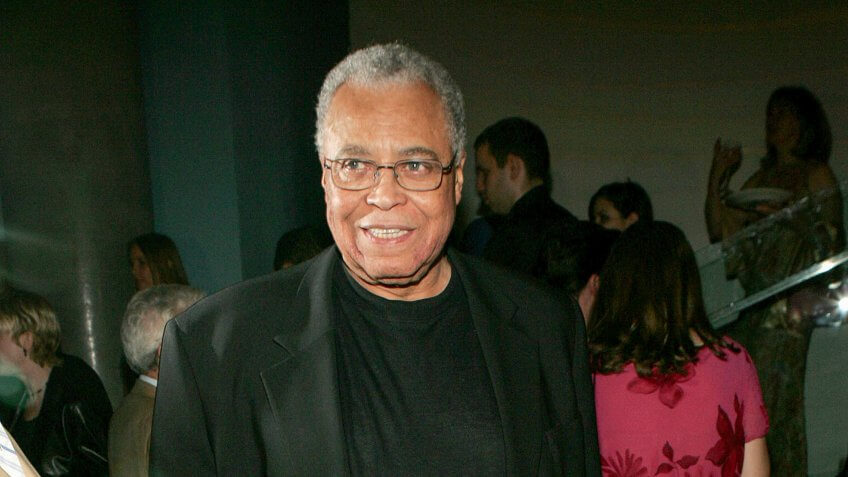 Paul Hawthorne / Getty Images
James Earl Jones Net Worth: $45 Million
The 86-year-old actor is the voice behind of one of cinema's most famous lines, "No, I am your father," spoken by the infamous villain, Darth Vader. The line is frequently misquoted as "Luke, I am your father."
Jones was paid just $7,000 for his voice work in the first "Star Wars" film, according to an interview with the Hollywood Reporter. He went on to play Vader in four more films in the franchise. Jones has also lent his iconic pipes to Disney's 1994 animated film, "The Lion King," where he played Mufasa. He will reprise the role in the 2019 live-action version of the Disney film.
Over the course of his more than 50-year career, Jones has won three Emmy Awards, an Honorary Oscar, a Golden Globe, a GRAMMY and two Tony Awards.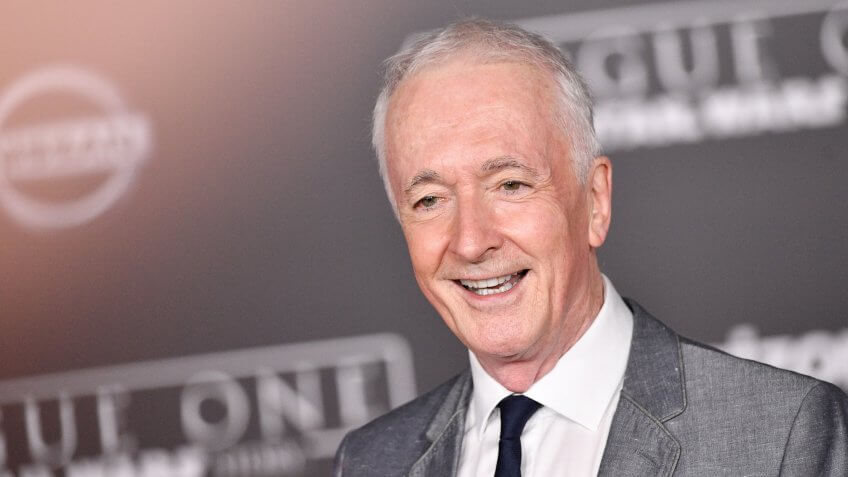 Mike Windle / Getty Images
Anthony Daniels Net Worth: $8 Million
While the general public might not recognize his name, "Star Wars" fans know Anthony Daniels well. He played C-3PO in "Star Wars" episodes I through VI and in "Star Wars: The Force Awakens" and "Rogue One." C-3PO is a protocol droid built by Anakin Skywalker when he was a child. Daniels provided the voice for the character and was also inside the golden suit.
Daniels is best known for his "Star Wars" work. He also has dozens of voice credits — as C-3PO and other characters — and a handful of other acting credits.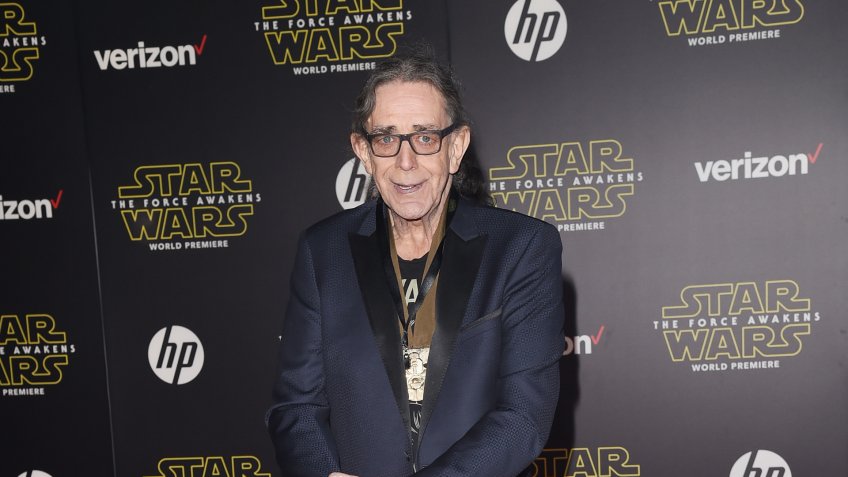 Jason Merritt / Getty Images
Peter Mayhew Net Worth: $500,000
British Actor Peter Mayhew, 73, played Han Solo's Wookiee sidekick, Chewbacca.
The incredibly tall actor — who stands 7 feet, 3 inches — was discovered while working as an orderly in a London hospital and subsequently cast in 1977's "Sinbad and the Eye of the Tiger."
His height later scored him the memorable role of Chewbacca, a character he played throughout the original trilogy and several television commercials thereafter.
Related: 'Star Wars,' 'Harry Potter' and Other Multi-Billion Dollar Movie Franchises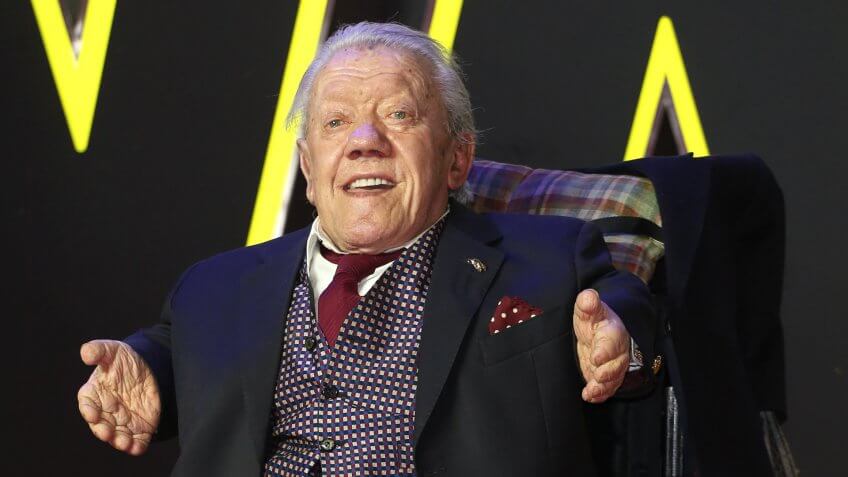 Featureflash Photo Agency / Shutterstock.com
Kenny Baker Net Worth: $2 Million
You might not have known it, but the lovable little droid R2-D2 was actually played by actor Kenny Baker. Alongside Anthony Daniels, Baker was the only actor to appear in all "Star Wars" episodes I through VI.
Baker's acting career began in the early '60s. His credits include numerous TV movies and shows, such as BBC's medical drama, "Casualty," which he appeared in from 1992 to 2007. His consistent work gives him a net worth of $2 million.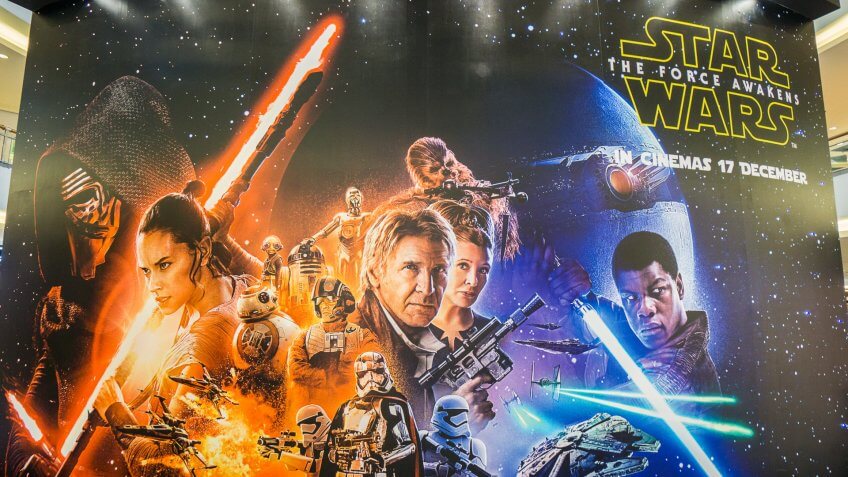 Aaron Lim / Shutterstock.com
'Star Wars' Box Office Blockbusters
Though 20th Century Fox didn't anticipate the original "Star Wars" — or any consecutive releases — to perform well with the public, the box office numbers tell a different story. Though the 2015 return of the saga, "The Force Awakens," was the highest grossing of the "Star Wars" movies, they all have raked in impressive earnings.
Here are the gross profits from each movie, according to Box Office Mojo:
Star Wars (1977): $307,263,857
The Empire Strikes Back (1980): $209,398,025
Return of the Jedi (1983): $252,583,617
The Phantom Menace (1999): $431,088,295
Attack of the Clones (2002): $302,191,252
Revenge of the Sith (2005): $380,270,577
The Force Awakens (2015): $936,662,225
Rogue One: A Star Wars Story (2016): $532,177,324
Even More 'Star Wars': The Net Worths of the 'Rogue One' Cast
All net worths are according to CelebrityNetWorth.com unless otherwise noted.