Life Benefits You Will Enjoy Without Debt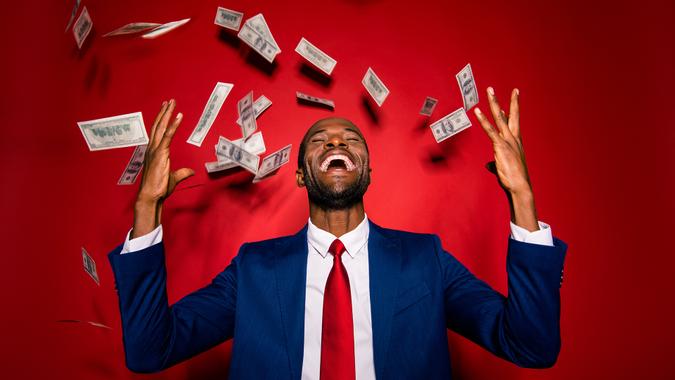 Roman Samborskyi / Shutterstock.com
Debt is a way of life for most Americans. According to a 2021 report from CNBC, the average American has a whopping $90,460 in debt, spread across credit card debt, home mortgages, auto loans, student loans and personal loans. While some of that is investment debt, used to generate additional earnings, the bulk of it is consumer debt, which is generally used to purchase goods and services. Debt has become such a regular habit in America that most Americans simply assume they'll always be in debt. But what would your life be like if you could pay it all off? Here's a quick look at some of the main benefits that you can enjoy if you climb out of your debt habit.
Read: The Best and Worst Kinds of Debt To Have
Find Out: 16 Key Signs That You Will Always Be In Debt
More Free Cash Flow
This benefit comes down to simple mathematics. When you're not spending money to pay down your debt, or even to make minimum payments, you free up your cash flow for other things. Depending on your lifestyle, you can use that extra cash to make overdue home repairs, treat yourself to a holiday or, best of all, save and invest. By earning 6%, 8% or 10% on your money through investing in the markets rather than paying out 15%, 20% or more in credit card interest, your net worth is likely to boom.
Make Your Money Work for You
See: Outdated Debt Advice You Shouldn't Follow Anymore
Better Rates on Future Loans
If you've just dug yourself out of credit card debt, the last thing you're probably thinking about doing is taking on new debt. But the truth is that many types of debt can be productive. For example, if you want to buy a home, you'll likely have to take out a mortgage. This is considered "good" debt because you are earning a return on the money you borrowed, rather than simply flushing it down the toilet. If you're out of debt before you apply for a mortgage, you'll likely qualify for a low rate, making payments more affordable and reducing the total amount of interest you'll pay over the life of the mortgage.
Less Stress
Having debt payments over your head creates a tremendous amount of stress. Worrying about how you're going to pay for your necessary daily expenses while still making timely debt payments is a burden that can manifest as physical symptoms, such as headaches or even chest pain or depression. When you live your life debt-free, that stress vanishes, resulting in mental and physical health benefits. Not only will you feel better, but you can save on costly medical bills down the road.
Make Your Money Work for You
Better Credit Card Offers
Just because you have a credit card doesn't mean you have to go into debt. If you manage your credit card responsibly, you'll pay off your entire balance every month. With no debt on your record, you'll find yourself with more access to the better credit cards that are available, which offer a significant amount of features and benefits. For example, with no debt and top-tier credit, you'll likely qualify for travel rewards cards that provide bonuses ranging from free baggage and airport lounge access to points multipliers on purchases and high sign-up bonuses. 
More From GOBankingRates
Last updated: Oct. 15, 2021