How 2016 Presidential Candidates Like Hillary Clinton Compare to President Obama in 2008
Americans will get the best new president money can buy in 2016, and it started with the campaign contribution race that is now underway. A record-breaking $5 billion is expected to be spent by the 2016 presidential candidates, party funds, independent sources and third parties, according to political website The Hill. By comparison, an estimated $2.8 billion was spent on the 2008 presidential campaign, according to the Center for Responsive Politics. President Barack Obama's 2008 election campaign raised $745 million and spent $729.5 million.
The record-breaking estimate says a lot about how campaign finance has evolved over the years — including online fundraising, merchandising and billionaire donors, as well as PACs and super PACs. Super PACs, which arose from a July 2010 federal court decision, are independent committees that are allowed to raise unlimited funds from individuals and organizations, and spend with no limit to promote or denounce a candidate, according to the Center for Responsive Politics.
Of course, the race is far from over. Here's how most of the candidates have built their campaign finances in this new era. Welcome to the 2016 U.S. presidential campaign.
Republicans
The Republican Party has had as many as 17 candidates running for nomination for 2016, mainly as a result of the grass-roots demand for an "outsider" to be their nominee. As of December 2015, the Republicans had 12 candidates in the race after five had dropped out, according to The New York Times.
For some context, at the same point in the 2008 campaign cycle, Obama had raised $80.3 million. Click through to see how the campaign finances of the 2016 Republican candidates compare.
Jeb Bush
The former Florida governor, son of a former president and brother of another president, Jeb Bush has raised the most money — $24.8 million raised by the campaign, and $103 million by super PACs — of all the 2016 candidates, Democrat and Republican, as of the end of the third quarter in 2015.
About 80 percent of this money is from outside groups, including the Right to Rise Super PAC. This super PAC raised $26.8 million from the securities and investment industry, about 26 percent of the total outside group contributions. His largest single-industry contributions came from the financial services industry, according to the Center for Responsive Politics. Of all the candidates from both parties, Bush received the most from Wall Street contributors.
With this money, Bush is betting that raising his visibility will get him more votes, but so far he's ranking far behind the party's other candidates in the polls. Bush and his PAC aired about 3,000 TV ads during the first two weeks of December 2015 alone, more than any other 2016 candidate, according to watchdog organization Center for Public Integrity.
Ted Cruz
Texas senator Ted Cruz has the second largest Republican war chest, at $65 million, with the majority of his corporate donors in the real estate industry, according to the Center for Responsive Politics. His largest donor is a billionaire family — the Wilks of Cisco, Texas, who made their money in the fracking business — who have since given Cruz's super PAC $15 million. This is the largest known donation so far in the 2016 presidential campaign, according to CNN.
Cruz benefitted from a new arrangement of four super PACs that combined to work together to raise $38 million, according to CNN. The four super PACs are each aligned with a big donor or donor family, and can raise unlimited amounts of money, as long as they do not work directly with a presidential campaign. Political experts have criticized the super PAC structure for giving wealthy donors a disproportionate amount of political power, reported The Atlantic.
Read: 2016 Presidential Candidates' Net Worth: Donald Trump vs. Bernie Sanders and More
Ben Carson
Retired surgeon Ben Carson's campaign might be fading fast, according to the polls, but he has spent millions on telemarketing and professional fundraisers to boost his visibility and generate cash contributions, according to the Center for Public Integrity. As a result, 75 percent of Carson's contributors gave $200 or more to his campaign, a total of 18,475 people, and this group has not donated to any other federal political candidate since at least 2007, according to the watchdog site.
This donor group is made up primarily of retirees, who sent him an average contribution of $50. One reason for Carson's strong pre-debate showing is that during the first nine months of 2015, his campaign raised $31.4 million, more than any other Republican candidate, including Trump, Rubio and Cruz. He also has the distinction of having the most female donors, 38.8 percent, of any other Republican candidate.
Marco Rubio
The junior senator from Florida, Marco Rubio, is the fourth largest Republican fundraiser, with $15.5 million, but raising that money has come at a price. He has been criticized for being away from Washington on fundraising trips and missing key Senate votes. Of all the 2016 presidential candidates, he has missed the most Senate votes: 36 percent from Jan 15, 2015 to Jan 14, 2016, according to GovTrack.
His top two corporate campaign contributors are Goldman Sachs and Microsoft, according to the Center for Responsive Politics. His largest single contributor group is individual retirees ($878,747), followed by the securities and investment industry ($376,579). Outside groups have raised $17,315,782 for his campaign.
Rubio and his super PAC paid millions for about 2,500 TV ads to run during the first two weeks of December 2015, according to the Center for Public Integrity. He also has the distinction of accepting the most money from the billionaire conservatives, the Koch brothers, than any other 2016 presidential candidates. In 2010, he received $32,200 for his campaign to be senator, and in 2014, Koch Industries contributed $5,000 to his campaign, according to Slant News.
Rand Paul
As a grass-roots campaigner and libertarian, Rand Paul's campaign raised $9.4 million, and $5.8 million was raised by outside groups, according to the Center for Responsive Politics. The largest industries contributing to his campaign were securities and investment firms, and electronics manufacturers. Also, because of Paul's pro-cannabis position, he received $10,000 from the Marijuana Policy Project and $8,500 from the National Cannabis Industry Association (NCIA).
Paul spoke at an NCIA even in Denver in June 2015 and became the first presidential candidate to ever openly solicit contributions from the cannabis industry, according to the Center for Responsive Politics. His position on marijuana is that it should be left to states to decide on its legality. He has sponsored legislation that would prevent banks from being harassed by federal regulators over their dealings with cannabis suppliers, as well as a bill that would protect state marijuana research programs from federal restrictions.
Chris Christie
The Governor of New Jersey, Chris Christie, got nearly all of his campaign's $4.2 million in contributions from individuals, while the largest industry group contributing to his campaign comes from Wall Street. His largest geographical area of contributors is in Greenwich, Conn., followed by Montello, Nev. — not New Jersey — according to the Center for Responsive Politics. However, there's been a bit of controversy surrounding some of the donations.
His super PAC, America Leads, received a $1 million contribution from a company connected to a billionaire who reportedly wants to build a casino in Jersey City, and multiple checks of $250,000 from the owners of the state's largest power utility, according to NorthJersey.com. As the former chairman of the Republican Governors Association in 2014, Christie received almost $700,000 in contributions from three New York hedge fund managers, who also were managing New Jersey pension assets, according to Institutional Investor. New Jersey Senator Shirley Turner alleged that those contributions were intended to help pay for Christie's presidential bid.
Mike Huckabee
As an ordained minister who is conservative on social issues, former Arkansas Governor Mike Huckabee received $36,277 from clergy and religious organizations. His largest industry contributor, the Mountaire Corp., is an Arkansas poultry operation owned by Ronnie Cameron, who made a $3 million contribution to Huckabee's super PAC, and is also associated with the secretive Jesus Fund and the Fellowship Fund, according to the Center for Responsive Politics.
His poor debate showings appear to have all but evaporated his ability to raise money. He probably also wasn't helped by some odd comments he made along the way that appeared racially insensitive, according to The Washington Post, or his suggestion that jailhouse prisoners should be sold as slaves to pay off their debts, according to Raw Story.
Carly Fiorina
Based on her good showings in the first two Republican debates, Carly Fiorina saw a boost in her contributions in the third quarter of 2015, according to The Washington Post. Within a few days of her debates, she received about $300,000, primarily from small donations. Of the $6.8 million she raised in the third quarter 2015, $3.3 million came from donors giving less than $200, according to The Wall Street Journal.
However, political experts have called Fiorina's fundraising abilities surprisingly weak, considering that she comes from Silicon Valley, and has good credentials with conservative organizations in Washington, according to CNN. As of October 2015, Fiorina attracted $176,791 from the real estate industry, one of her largest donor categories, according to the Center for Responsive Politics. Surprisingly, as the only woman Republican candidate, only one-third of her donations come from women.
Donald Trump
Despite claims by the billionaire that he is not accepting contributions from donors, Donald Trump has raised at least $3.9 million from donors, according to the Federal Election Commission. His top donor is homebuilder MDC Holdings, which gave him only $10,800, according to the Center for Responsive Politics. He loaned his campaign about $1.8 million during the second quarter of 2015, and as of October 1, his campaign had spent $5.4 million, according to online publication Quartz. The difference came from donors, including those who bought his merchandise.
In the third quarter of 2015, he spent over $912,000 on hats, T-shirts, banners, yard signs and decals emblazoned with his slogan, "Make America Great Again." The hats sell for $20 to $30 apiece, and those proceeds are considered campaign contributions, according to NPR. As recently as August 2015, Trump said he would spend as much as $1 billion of his own money on the campaign.
His campaign has reportedly paid Trump-owned entities $1.4 million for services, such as rent and salaries. This accounted for over a quarter of its spending, according to Quartz.
Rick Santorum
Former Pennsylvania senator Rick Santorum has not attracted the numbers needed to be a serious candidate in terms of money and voter response. About $1 million of his $1.35 million in contributions come from individuals, most of whom are retirees, according to the Center for Responsive Politics. His biggest donor in previous elections is a billionaire investor from Wyoming, Foster Friess, who praised his integrity, cultural sensitivity, emphasis on the family, accelerated depreciation schedule and flat tax proposal.
Santorum, a devout Catholic, has also received money from Catholic activists who have funded efforts to ban gay marriage, according to Yahoo Finance. Another large donor is Kansas City Chiefs owner Lamar Hunt, according to The Wall Street Journal. With his limited campaign chest, Santorum did not make a contribution or loan to his own campaign.
Democrats
The Democrats now have three candidates running for president, after another three had dropped out in 2015. The leading candidates are household names, with all three being experienced elected officials or appointees to cabinet posts — or both like Hillary Clinton.
In the current race, Clinton and Bernie Sanders are outpacing the Republicans in terms of dollars raised by their campaigns. By the end of the third quarter 2015, Clinton's campaign raised nearly $77.5 million, and Sanders nearly $41.5 million, according to the Federal Election Commission.
Hillary Clinton
Clinton raised almost $2 million from lawyers and law firm employees, making that her top source of contributions. She also received the most money of all candidates from educators and retirees, according to the Center for Responsive Politics. Given her campaign promise to curtail Wall Street excesses, the financial industry has sharply cut back contributions to Clinton and Sanders. However, to hedge their bets, Wall Street — comprised of commercial and investment banks and securities firms — has given Clinton about 7 percent of her total fundraising, primarily via super PACs, according to the Center for Responsive Politics.
As the most outspoken candidate in both parties on women's issues, she has the largest percentage of female contributors of all candidates, 50.2 percent, according to the Center for Responsive Politics. On the expenditure side, Clinton is using TV to boost her visibility in New Hampshire, and she spent millions to air 44 ads per day in August and September alone, according to the Center for Public Integrity. However, those ads did appear to help her ratings against Sanders during that period in New Hampshire, according to an NBC/Marist poll.
Bernie Sanders
Sanders reportedly rejects PAC money, has purchased no media time and has not paid for polling. However, he became the first candidate to reach the two-million individual donor mark in December, more than Clinton, according to The Washington Post. He raised $1.3 million in contributions from 650,000 donors, as of September 2015, for an average of around $30 per donation, according to Time.
In the third quarter of 2015, he raised $24 million, which is $4 million more than Obama did in the same quarter of his 2008 election cycle, according to Time. Sanders has also received $404,375 from education industry employees, primarily teachers or workers at the University of California, Columbia and other colleges, according to the Center for Responsive Politics. Sanders is expected to be on track to have the needed funds to mount a significant campaign until the nominating convention this year, according to Time.
Martin O'Malley
As the former two-term governor of Maryland and mayor of Baltimore, Martin O'Malley, at 53, is the youngest Democratic candidate. He plays in a Celtic rock band, and is a progressive who has criticized the Obama administration's detention and deportation policies.
Due to his limited national exposure, he has raised the least of his rivals: $3.87 million, as of November 2015, primarily from large individual contributors. His largest contributors are a Washington, D.C., law firm and beverage retailer Total Wine, according to VoteSmart.org. He also has a strong platform on campaign finance reform, and supports limiting campaign contributions.
Read: Bernie Sanders Live: 7 Ways the Presidential Candidate Wants to Reform Wall Street
About the Author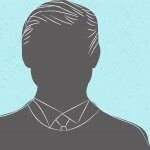 Chuck Epstein is an award-winning writer, who has held senior-level positions at the New York Futures Exchange, Chicago Mercantile Exchange, Lind-Waldock, Zacks Investment Research, Russell Investments and Principal Financial.