Meghan Markle and More Americans Made Royal by Marriage

6 min Read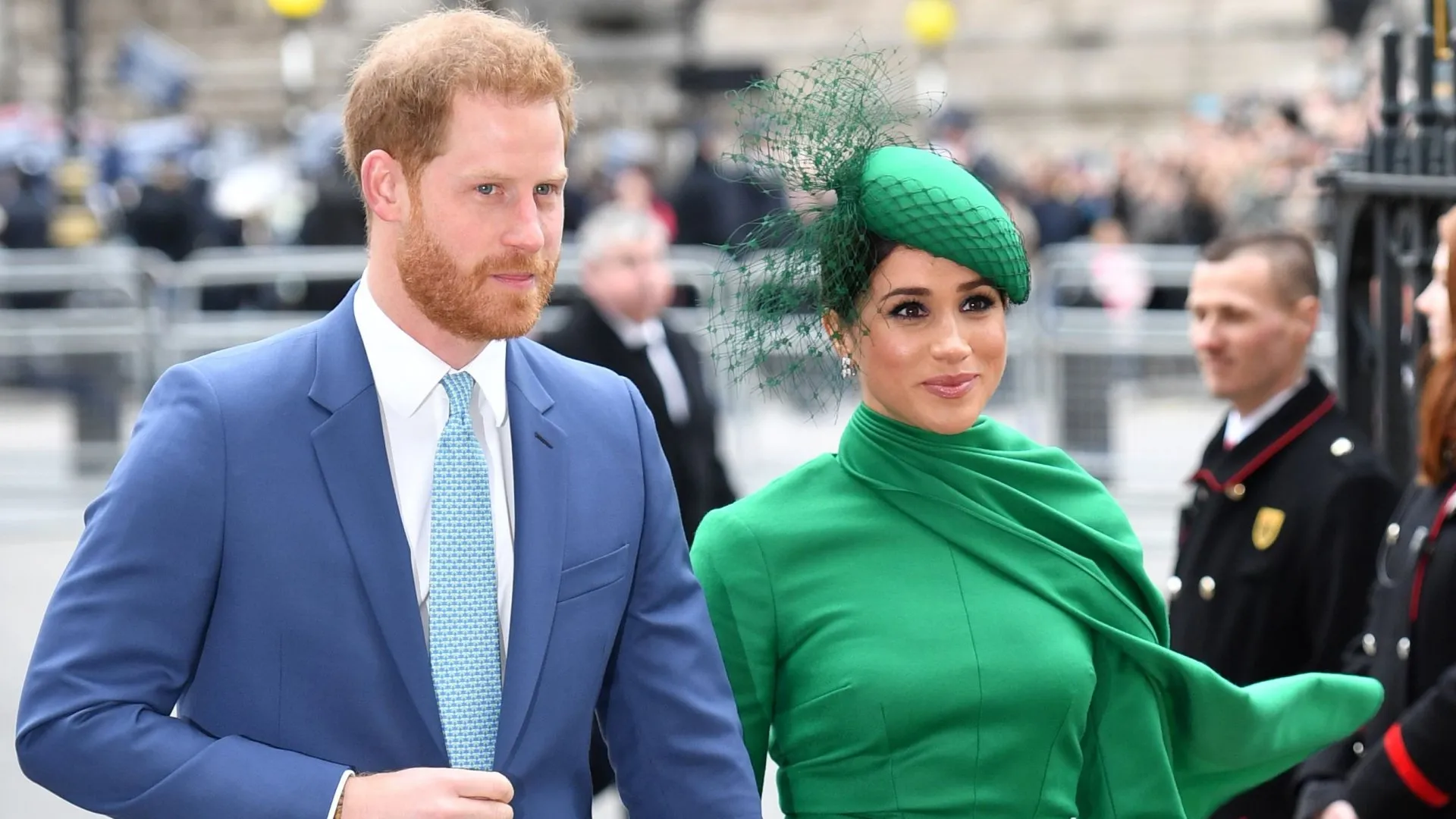 Make Your Money Work Better for You
1. Grace Kelly
Deemed the wedding of the century, Grace Kelly married Prince Rainier III of Monaco in April 1956. Previously a major Hollywood star, the Philadelphia native was known for films such as "Rear Window," "Dial M for Murder" and "To Catch a Thief."
Marriage ended Kelly's acting career, which meant she had to break the seven-year contract she signed with MGM in 1952 and its accompanying salary of $750 per week, according to The Hollywood Reporter. Tragically, she died in a car accident in September 1982. At the time of her death, Kelly's net worth was $40 million.
Find Out: 35 Reality Stars You Didn't Know Are Extremely Wealthy
2. Lee Radziwill
Her older sister Jaqueline Kennedy Onassis was royal by American standards, but Lee Radziwill married an actual prince. Born Caroline Lee Bouvier, the New York City-raised socialite married Polish Prince Stanislaw Albrecht Radziwill in 1959.
The couple lived among the British royal family at 4 Buckingham Palace in London, according to Forbes, but divorced in 1974. Her net worth is currently $50 million. It's unknown how much of her fortune came from her stint as a royal.
3. Rita Hayworth
Born in New York City, Rita Hayworth — aka Margarita Carmen Cansino — was a famous actress known for films such as "Gilda," "Cover Girl" and "The Lady From Shanghai" before she met Prince Aly Khan III in 1948. The prince had no political territories but was a direct descendant of Muhammad. The couple married in May 1949 and divorced in 1953.
Hayworth had a 20-year contract with Columbia Pictures, which ran from 1937 to 1957, according to Sony Pictures Entertainment. She continued acting until 1972 and had a net worth of $10 million when she died in May 1987. Most of her fortune is likely from her acting career, as her prenuptial agreement allotted her no money for a failed marriage, reported Vanity Fair.
Make Your Money Work Better for You
4. Marie-Chantal Miller
In 1992, 16-year-old duty-free shopping heiress Marie-Chantal Miller was working for Andy Warhol when she met Greece's exiled Crown Prince Pavlos on a blind date, reported Vanity Fair. She was born in London and raised in Hong Kong, but was American thanks to her father's heritage.
Miller married her prince on July 1, 1995, at the Cathedral of St. Sophia in London. Now a career woman, Princess Marie-Chantal launched her London-based children's clothing company in 2001.
The designer and lifestyle blogger moved to New York City with her family in 2017, according to the British newspaper The Times. Financial information for the princess is not available.
Learn: Steal Prince Harry's Most Humble Habits and Still Live Like Royalty
5. Meghan Markle
Before confirming her relationship with Prince Harry in November 2016, actress Meghan Markle was best known for her work as Rachel Zane on the USA Network television series "Suits." The couple announced their engagement on Nov. 27, 2017, and during a BBC interview with her husband-to-be that same day, Markle revealed she's retiring from acting.
A Los Angeles native, Markle will officially join the British royal family on May 19, 2018, when she marries Prince Harry at St. George's Chapel on the grounds of Windsor Castle — the country home of his grandmother, Queen Elizabeth. Markle's net worth is currently $5 million but will likely increase when she becomes royal.
And the extra money won't hurt considering what will likely be spent on the wedding.
6. Alexandra Von Furstenberg
Marie-Chantal Miller's younger sister Alexandra also has royal ties. In October 1995, Alexandra Miller married Prince Alexander von Furstenberg — son of German aristocrat Prince Egon von Furstenberg and fashion designer Diane von Furstenberg — in New York City.
That same year, Alexandra joined the design team of her then-mother-in-law's company and went on to serve as the brand's creative director and director of image. The couple divorced in 2002, and she married architectural designer Dax Miller in July 2015.
Von Furstenberg launched her own furniture and home accessories brand in 2007. Her net worth is unknown, but she purchased a $16 million Malibu, Calif., home in 2017, according to real estate site Yolanda's Little Black Book.
Make Your Money Work Better for You
7. Olivia Wilde
In 2003, then-19-year-old Olivia Wilde married Italian prince Tao Ruspoli in a secret ceremony on a school bus in Virginia, according to TMZ. The New York City-born actress and her prince divorced in 2011.
Wilde didn't seek spousal support, according to People Magazine, so her $20 million net worth likely came from starring roles in films such as the "Tron" franchise, "Drinking Buddies" and the HBO series "Vinyl." She's found love in her post-royal life with actor Jason Sudeikis, who she's been engaged to since January 2013. The couple's son Otis was born in April 2014, followed by daughter Daisy in October 2016.
8. Hope Cooke
New York socialite Hope Cooke's March 1963 wedding to King Palden Thondup Namgyal was major royal news. But the king and queen of Sikkim, a tiny Himalayan kingdom, failed to find their happily ever after and divorced in 1980.
After her divorce, Cooke detailed her life as a royal in the autobiography "Time Change," which was published in 1981. Financial information for the Sarah Lawrence debutante and former queen of Asia's smallest kingdom is not publicly available.
9. Queen Noor al Hussein
When Lisa Halaby married King Hussein, ruler of the Hashemite Kingdom of Jordan, in June 1968, she took the name Noor al Hussein. Born in Washington, D.C., the Princeton grad worked on development and coordination for Alia, the Jordanian national airline, before joining the royal family, according to The New York Times.
King Hussein passed in February 1999, but she remained in Jordan. Today, Queen Noor spends her time as an international public servant and advocate for cross-cultural understanding, conflict prevention and recovery issues, according to the King Hussein Foundation. No financial information has been publicly revealed for Queen Noor.
10. Christopher O'Neill
In June 2013, Princess Madeline of Sweden's wedding to Christopher O'Neill was major royal family news, because he is the only American male to marry into a royal family, according to People Magazine. British-born O'Neill has dual American-British citizenship and was working as a banker in New York City when he met his princess bride.
He passed up the chance for a royal title, because that would've required him to become a Swedish citizen, reported The Washington Post. O'Neill is still working as a banker, and the couple now lives in London. Financial details for O'Neill haven't been made public, but Princess Madeline's net worth is $10 million.
More From GOBankingRates
Net worth information was provided by CelebrityNetWorth.
About the Author