How Rich Are the Wealthiest Governors?

4 min Read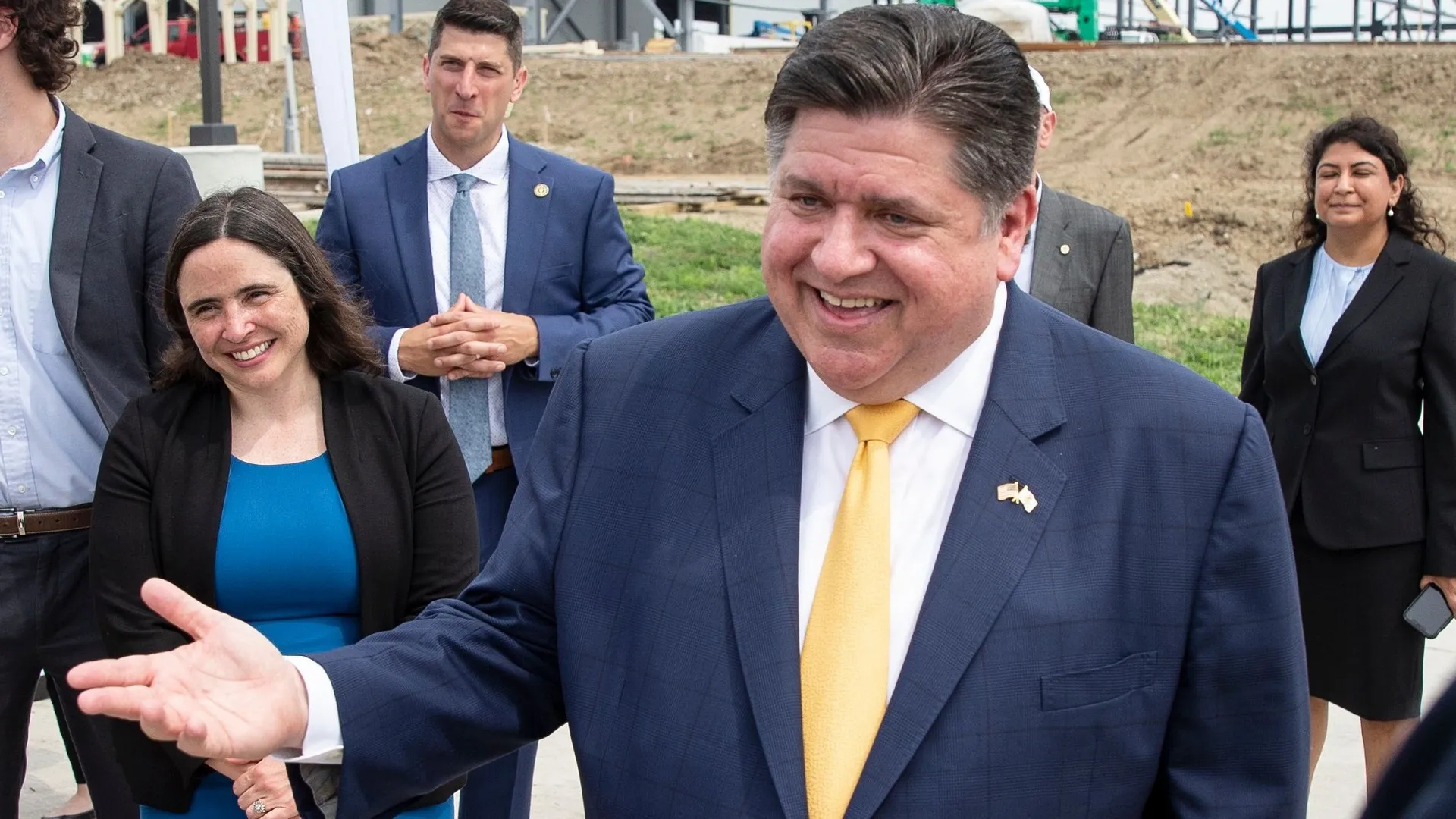 While we'd like to think of our politicians as humble civil servants who prioritize their constituents and their issues over material gains, the fact is that many politicians earn quite a lot of money from a variety of sources outside political office. In fact, the current governors of U.S. states on this list are quite wealthy, with three in the billionaires club, and one considered the wealthiest U.S. politician in 2022.
Take a look at just how rich these six governors are.
6. Gavin Newsom, Governor of California: $20 Million
California's Democratic Governor Gavin Newsom has made his millions through his business, PlumpJack Group, and business holdings that include wineries, hotels, clothing stores and restaurants, as we previously reported.
In 2002, his businesses were valued at $25 million, though his stake was only about $6.9 million. Before he took office as San Francisco's mayor in 2004, he sold his share in any San Francisco businesses, according to CelebrityNetWorth, which is where he made the rest of his money.
Take Our Poll: Do You Think Student Loan Debt Should Be Forgiven?
5. Jared Polis, Governor of Colorado: $400 Million
Colorado's Democratic Governor Jared Polis made his money in the unlikely arenas of greeting cards and online flowers. He and his parents co-founded Blue Mountain Arts, an online greeting card company in the 90s, and then sold it to Excite@Home for $780 million at the height of the dotcom bubble, according to CelebrityNetWorth.
Later, Polis also founded an online florist, ProFlowers.com, which he sold to Liberty Media for $500 million.
Make Your Money Work Better for You
4. Glenn Youngkin, Governor of Virginia: $470 Million
Virginia's Republican Governor Glenn Youngkin's net worth is largely linked to his 2% stake (as former co-CEO) in the Carlyle Group, a private equity firm. He worked there until not long before he was elected governor of Virginia in 2020, according to Forbes.
This stake is worth approximately $370 million and the remaining $100 million comes from a variety of dividends, stocks (he owns stock in Apple, Alphabet and Microsoft, to name a few), and personal real estate worth at least $18 million. Forbes determined his net worth at $470 million, as of November, 2021.
3. Jim Justice, Governor of West Virginia: $1.2 Billion*
West Virginia's Republican Governor Jim Justice II became a wealthy man in 2009 after selling Bluestone Resources, a collection of his West Virginia coal mines, to Russian company Mechel OAO for $500 million plus several hundred million dollars in stock.
Today, depending on how you calculate wealth, the governor of West Virginia either is worth $1.2 billion, or about $350 million.* That's because, after Forbes calculated his net worth at $1.2 billion in 2021, it was revealed that his business owes an estimated $850 million in outstanding loans. Justice has also been under fire numerous times for violating environmental laws in his mines, and has been sued by the federal government to collect millions in unpaid fines, according to ProPublica.
2. Doug Burgum, North Dakota: $1.1 Billion
North Dakota's Republican Governor Doug Burgum made his slightly more than one-billion-dollar net worth by selling his business, Great Plains Software, to Microsoft in 2002 for $1.1 billion after its initial public offering (IPO), according to Vox.
With more than a billion dollars in his coffers, Burgum became a successful tech investor, according to Forbes, and was one of the first to invest in a tech company called SuccessFactors, which sold for $3.4 billion in 2012. He also ran an Australian software tools company called Atlassian that went on to become publicly traded.
He didn't stop there. He founded Kilbourne Group, a real estate development firm, and co-founded a venture capital firm, Arthur Ventures, all before becoming governor of North Dakota.
1. J.B. Pritzker, Governor of Illinois: $3.6 Billion
Illinois' Democratic Governor J.B. Pritzker is not only the richest governor on this list, he's considered the richest U.S. politician by Forbes. He won the governorship in Illinois in 2018.
Before his political aspirations, however, he earned much of his money by running an equity firm, Pritzker Group, along with his brother Anthony. Money runs in the family, as it turns out; he's also an heir to the Hyatt Hotel fortune. His uncle Jay Pritzker founded Hyatt Hotels and his father Donald developed and managed the hotel chain.
More From GOBankingRates
About the Author