The Money Behind Donald Trump's Cabinet and Advisors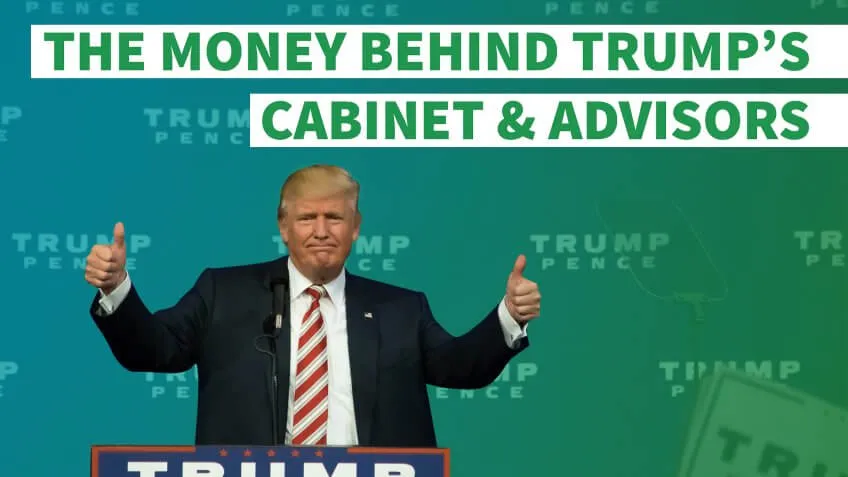 Evan El-Amin / Shutterstock.com
On Jan. 20, business mogul and President-elect Donald Trump will be sworn in as the 45th president of the United States. He enters the Oval Office as one of the richest presidents of all time — and plans to surround himself with people of similar wealth. In fact, his proposed cabinet members are worth more than President Obama's cabinet and that of George W. Bush.
Here's a look at Trump's nominated and confirmed cabinet members, and how they could change the U.S. economy under Trump.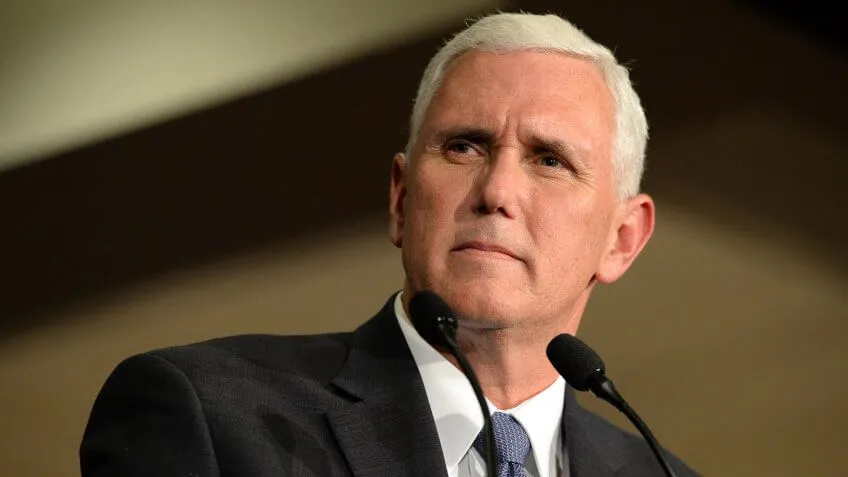 Gino Santa Maria / Shutterstock.com
Mike Pence, Vice President
Net Worth: $800,000
Among all of Trump's cabinet members, Vice President Mike Pence is among the least wealthy. He was the governor of Indiana and served as a congressman before that. Despite his limited wealth, Pence is one politician known to live modestly. Since he mostly avoids commercial deals, most of his money comes from state and federal pensions. As Vice President, he will earn an annual salary of $230,700.
See: Where Are They Now: What's Keeping Past Presidents and Vice Presidents Wealthy?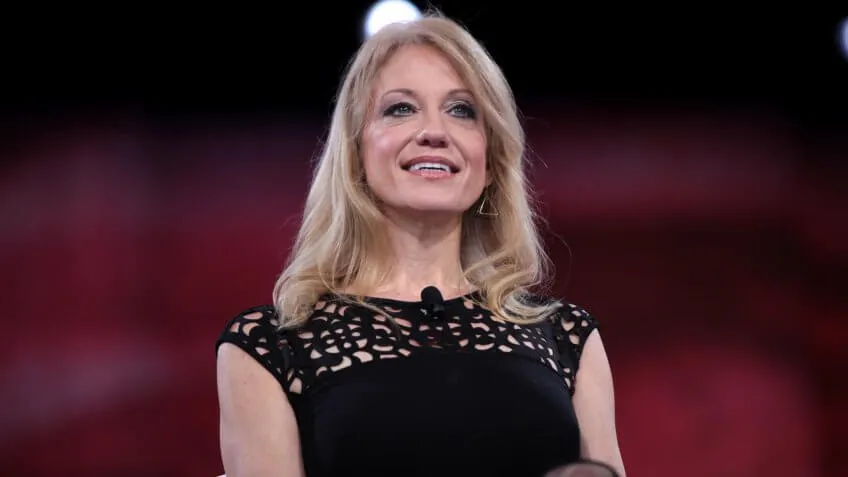 Gage Skidmore / Flickr.com
Kellyanne Conway, Counselor and Former Campaign Manager
Net Worth: Unknown
Kellyanne Conway has been a known player among Republican political circles since the '80s, and Trump's campaign couldn't have come together on Election Day if not for her. The pollster's firm had a lucrative 2016, earning nearly $2 million by October from political campaign committees, more than double from previous elections, reported Politico. As Assistant to the President and Senior Counselor, she will make an annual salary of $179,700. Her net worth is unknown.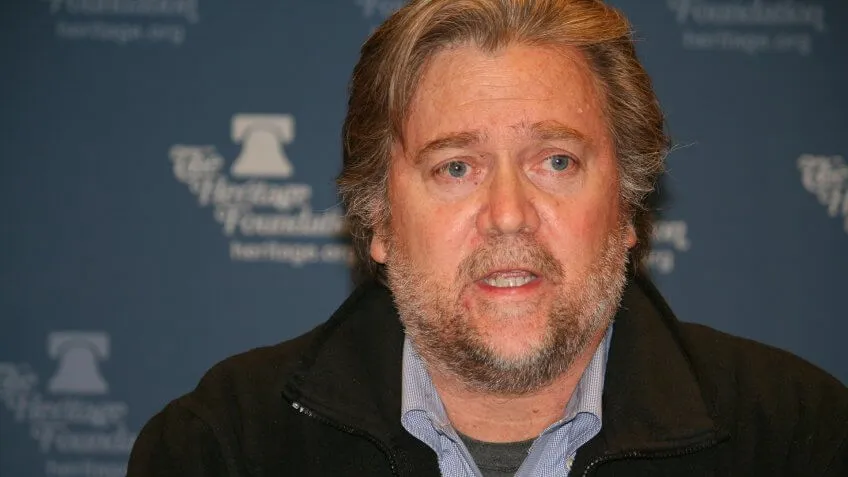 Don Irvine / Flickr.com
Steve Bannon, Chief Strategist
Net Worth: Unknown
Steve Bannon was among the most divisive of President-elect Trump's high-level appointments. The chief strategist headed alt-right media mainstay Breitbart News before he was named to Trump's campaign during a staff shakeup in August. He also holds a stake in the TV classic "Seinfeld" and was formerly an investment banker.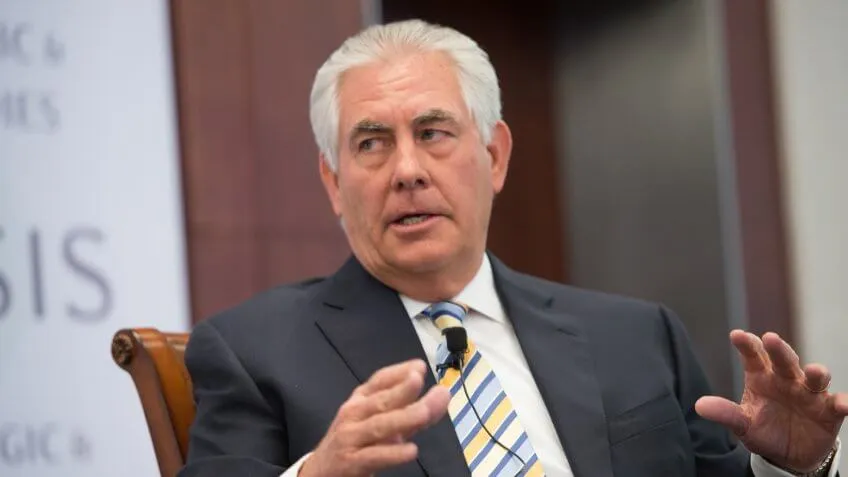 Center for Strategic & International Studies / Flickr.com
Rex Tillerson, Secretary of State
Net Worth: $325 million
Rex Tillerson was the president and chief executive of global energy giant ExxonMobil. Critics say Tillerson has close ties with Russia, and Exxon has a lot of money to gain if he can get sanctions against Russia lifted. His position at Exxon has earned him 2.6 million shares in company stock, while massive pay packages amounted to nearly $90 million in the last three years. As a member of the cabinet, he will earn $176,461 a year.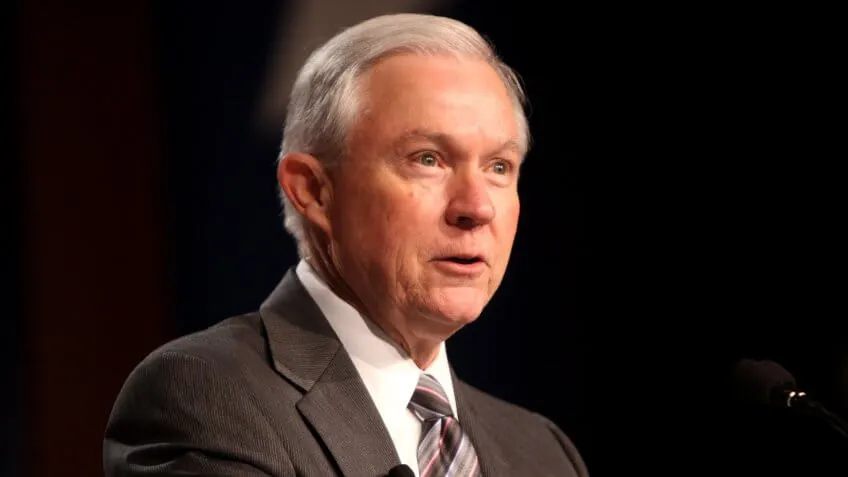 Gage Skidmore / Flickr.com
Jeff Sessions, Attorney General
Net Worth: $6 million
If confirmed as attorney general, Alabama Senator Jeff Sessions is the top law enforcement official in the country. Sessions is known as a proponent of strong immigration laws and is an apt fit for the president-elect's law-and-order platform.
His fortune includes 1,500 acres of land in Western Alabama worth an estimated $2.5 million. The majority of his wealth is reportedly tied to mutual funds and municipal bonds. As a member of the cabinet, he will earn $176,461 a year.
Gage Skidmore / Flickr.com
Rick Perry, Secretary of Energy
Net Worth: $2 million
Leading the Department of Energy, Rick Perry oversees nuclear weapons. The former governor of Texas has earned six-figure speaking and consulting salaries in recent years and has about 20 percent of his fortune in energy stocks, and oil and gas.As a member of the cabinet, he will earn $176,461 a year.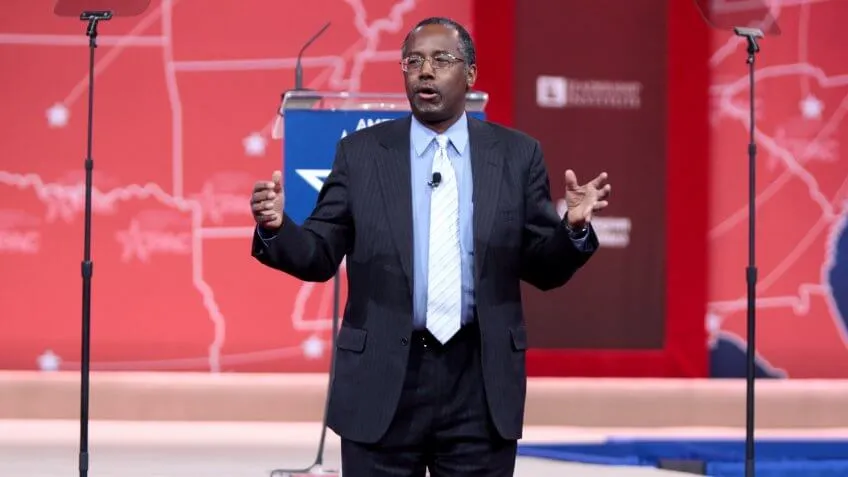 Gage Skidmore / Flickr.com
Ben Carson, Secretary of Housing and Urban Development
Net Worth: $29 million
Famed neurosurgeon Ben Carson was a former candidate for the GOP presidential nomination. Aside from his successful career in medicine, Carson has made millions off of speaking gigs, media roles and best-selling books, and earned more than $6 million worth of stock serving as director of Kellogg and Costco. As secretary, Carson will oversee access to mortgage insurance, affordable housing development and fair-housing laws.He will earn a salary of $176,461 a year.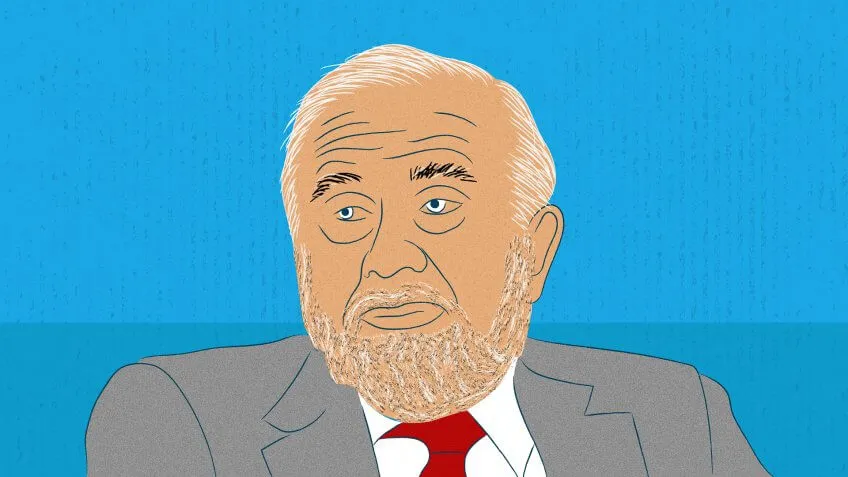 © GOBankingRates
Carl Icahn, Special Adviser on Regulatory Reform
Net Worth: $18 billion
Carl Icahn is the wealthiest member of Trump's cabinet. The business investor serves a critical role in supporting business growth through deregulation.
© GOBankingRates
Wilbur Ross, Secretary of Commerce
Net Worth: $2.5 billion
Investor Wilbur Ross is the secretary of commerce, overseeing the National Oceanic and Atmospheric Administration, the Bureau of Economic Analysis and the census.
Ross ran his own private equity firm until he sold it for $375 million in 2006. The deal allowed him to stay on as chief strategy officer and chairman. He is a harsh critic of trade agreements and America's economic relationship with China. As a member of the cabinet, Ross will earn $176,461 a year.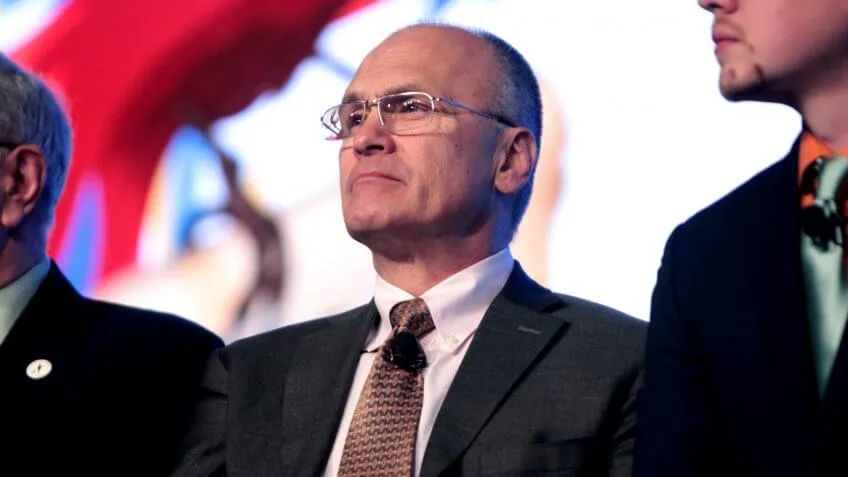 Gage Skidmore / Wikimedia Commons
Andy Puzder, Secretary of Labor
Net Worth: $45 million
Andy Puzder became CEO of CKE Restaurants, the parent company of Carl's Jr., after helping the founder of the fast-food chain dodge financial trouble in the '90s. Since 2000, the position has earned him at least $25 million. As a member of the cabinet, he will earn $176,461 a year. Puzder has been a vocal critic of labor policies set by the Obama administration. If confirmed, he'll be in a strong position to affect change in that arena.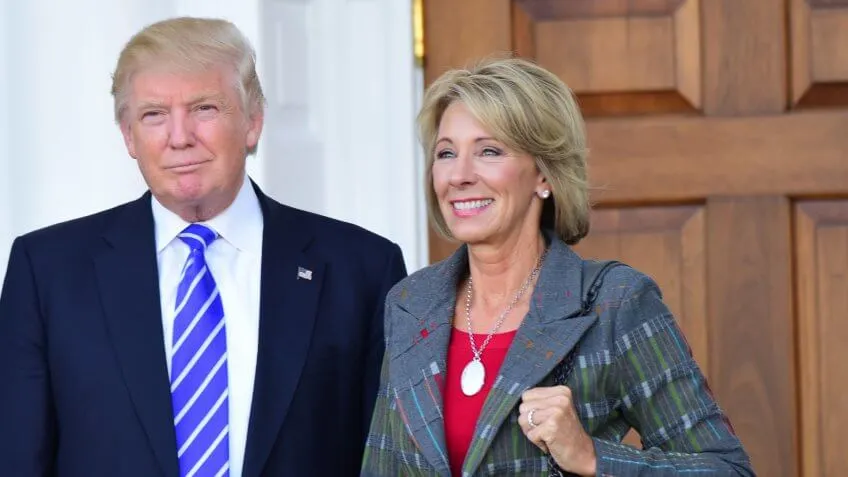 a katz / Shutterstock.com
Betsy DeVos, Secretary of Education
Net Worth: $1.25 billion
As secretary of education, Betsy DeVos supports Trump as he shrinks the Education Department and redirects responsibilities to the states. DeVos, who was once the chair of the Michigan GOP, is a longtime education activist and believer in school choice. She is the daughter-in-law of Amway co-founder Richard DeVos. She earns an annual salary of $176,461.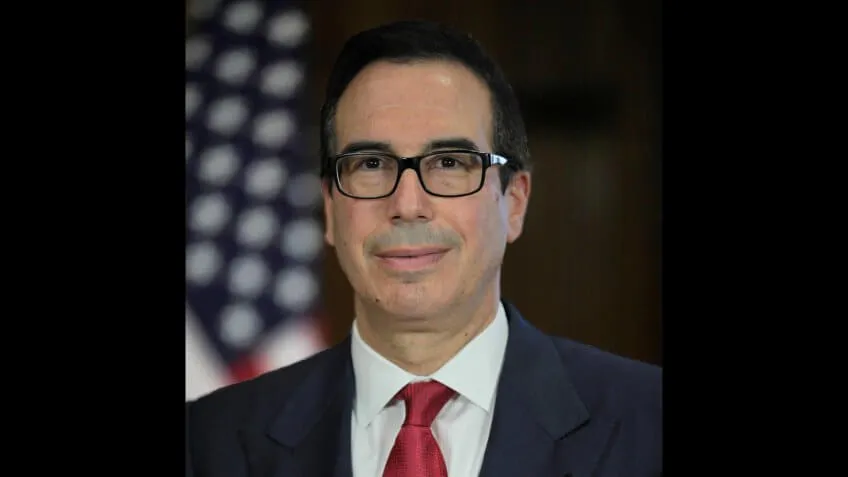 Office of the President-elect / Wikimedia Commons
Steve Mnuchin, Secretary of the Treasury
Net Worth: $300 million
Steve Mnuchin was Trump's campaign finance chairman before being tapped to lead the Treasury Department. Prior to that, he was a Goldman Sachs partner. He also had a hand in films like "American Sniper" and "Avatar." As secretary, his many responsibilities will include overseeing the IRS, helping revise tax codes and borrowing in financial markets. His department is also responsible for carrying out and lifting financial sanctions. As a member of the cabinet, he will earn $176,461 a year.
Don't Miss: The Richest and Poorest U.S. Presidents
Net worth figures are indicative of assets versus liabilities. All net worth figures and earnings estimates are according to CelebrityNetWorth.com, Forbes and the New York Times.