7 Things to Know About Presidential Candidate Pete Buttigieg
The mayor of South Bend, Indiana, is in the running for 2020.
1. Pete Buttigieg's Background and Education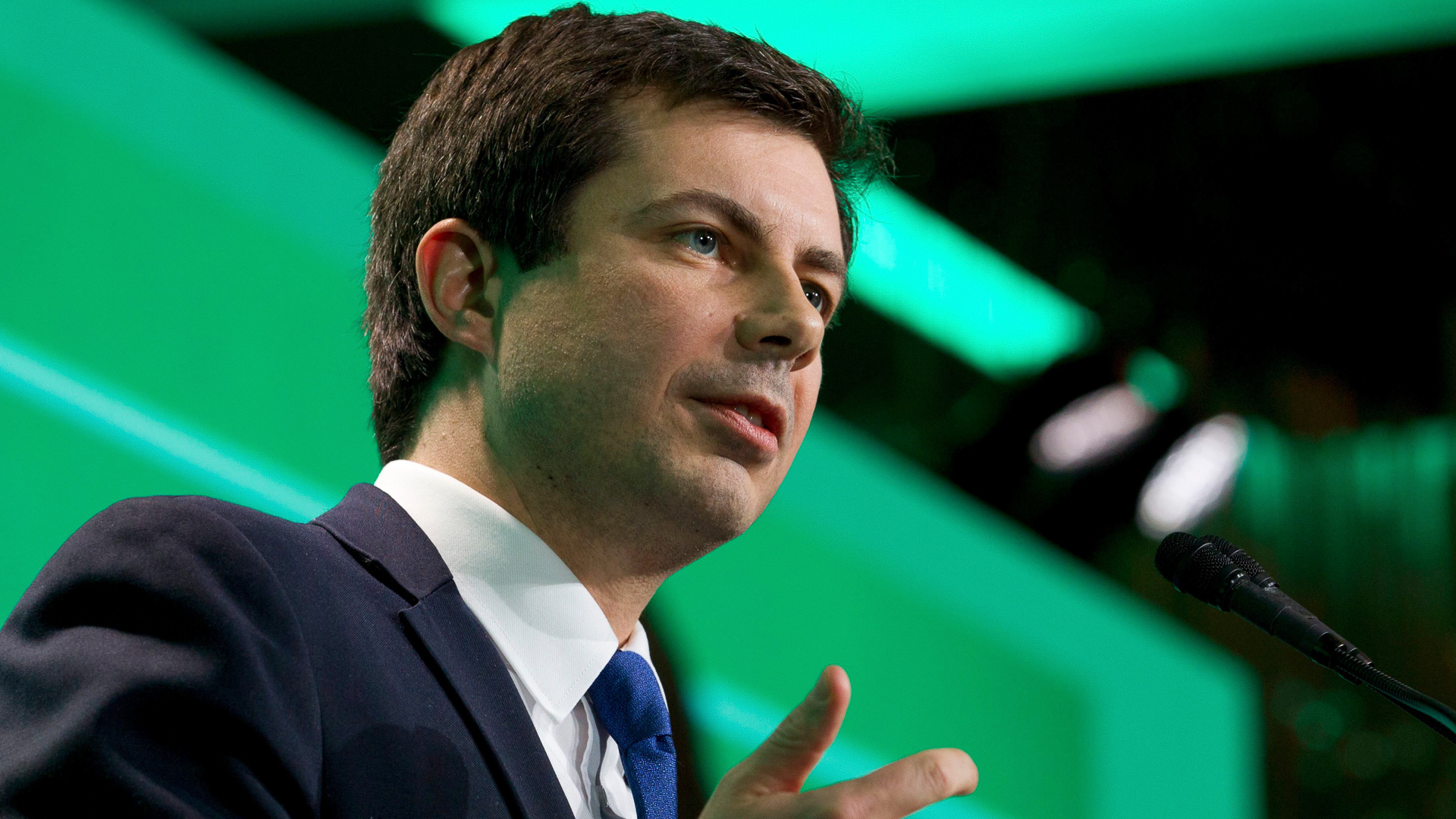 Buttigieg was born on Jan. 19, 1982 in South Bend, Indiana.
He graduated from Harvard University in 2004 with a bachelor's degree in history and literature. In 2015, he received the John F. Kennedy New Frontier Award.
He was a Rhodes scholar at Oxford University, where he studied philosophy, politics and economics.
2. Pete Buttigieg's Mayoral Career
Buttigieg is currently the mayor of South Bend. When he was elected at age 29, he was the youngest mayor of a U.S. city with a population over 100,000.
He was named mayor of the year by GovFresh in 2013. The Washington Post called him "the most interesting mayor you've never heard of."
3. Pete Buttigieg's Military Service
Buttigieg was in the Navy Reserve and was deployed to Afghanistan for seven months in 2014. He took a leave of absence from the mayor's office to serve.
Sponsors of
4. Pete Buttigieg's Husband
He married his husband, Chasten Glezman, on June 16, 2018. Glezman is a school teacher.
5. Pete Buttigieg's Salary
His salary as mayor of South Bend is $104,847 per year, according to IndyStar.
6. Pete Buttigieg's Fundraising Efforts
Buttigieg had his single biggest fundraising day on March 11 after a CNN town hall appearance. He raised $600,000 from over 22,000 donations within 24 hours of the town hall. Buttigieg is not accepting donations from corporate political action committees.
The town hall appearance will go a long way toward qualifying Buttigieg for the first two debates. To qualify, candidates need to take in donations from at least 65,000 unique donors, with at least 200 donors in each of 20 states, or get at least 1 percent in three separate polls approved by the Democratic National Committee.
7. How to Pronounce Pete Buttigieg
His name is pronounced "boot-edge-edge." Glezman helpfully tweeted out a pronunciation guide.
Options:

boot-edge-edge

or

Buddha-judge

or

Boot-a-judge

or

Boo-tuh-judge
— Chasten Buttigieg (@Chas10Buttigieg) December 17, 2018
The surname is Maltese and is loosely translated as "lord of the poultry."
More on Presidential Candidates
We make money easy. Get weekly email updates, including expert advice to help you Live Richer™.