16 Surprising Facts About the British Royal Family's Money
Find out how the Royal Family makes money.
Even though the British royal family holds only symbolic power, Queen Elizabeth II and her heirs still make millions.
The Queen, Prince Charles, Prince William and Prince Harry all make money from personal sources of wealth, as well as from government money and estates that have been passed down through royal families for generations.
Want to learn more about the British royal family? Click through to learn interesting facts about the royal family's wealth.
1/16
Zoran Karapancev / Shutterstock.com
The queen receives a Sovereign Grant from taxpayer money.
The Queen of England receives a Sovereign Grant, paid in two-year arrears, from the HM Treasury to pay for the salaries of her household staff, official travel expenses and the upkeep of the palaces, according to the BBC.
The grant comes from taxpayers' money. In 2016, Queen Elizabeth II received a grant of about £43 million, which translates to $57.5 million.
2/16
Lorna Roberts / Shutterstock.com
The amount the queen receives is expected to rise.
For 2018 and 2019, the Queen is estimated to receive £82.2 million, or $110 million, according to the BBC.
The Sovereign Grant is equal to 15 percent of the Crown Estate's total profits, so when profits rise, so does the size of the grant. Profits for 2016-2017 from the Crown Estate rose by £24 million, so the Queen is expected to receive a £6 million ($8 million) pay increase.
Did the Queen Make the List? Here Are the Richest Royals in the World
3/16
©Bruce Adams/Daily Mail/REX/Shutterstock
The queen gets additional Income from the Duchy of Lancaster.
The Duchy of Lancaster refers to the portfolio of land, property and assets held in trust for the king or queen of England, and it provides the head of the royal family with an independent source of income outside of the Sovereign Grant. This income is called the "Privy Purse," and is "used to meet both official and private expenditure by the queen," according to the official royal family website.
In 2017, the Duchy of Lancaster delivered a net income of £19.2 million ($25.7 million).
4/16
LizCoughlan / Shutterstock.com
The queen also has her own personal wealth and income.
Other sources of money for Queen Elizabeth II are her personal investment portfolio and private estates, which include the Balmoral and Sandringham Estates she inherited from her father. The royal palaces and Crown Jewels are not part of the Queen's personal wealth, as they must be passed on to her successor and are not hers to sell.
The Queen has the highest British royal family net worth at $600 million and is by far the richest member of the royal family.
5/16
Frederic Legrand - COMEO / Shutterstock.com
Prince Charles gets his money from the Duchy of Cornwall.
While the Queen gets income from the Duchy of Lancaster, the Prince of Wales, Charles, gets his income from the Duchy of Cornwall.
The estate, which is one of the oldest and largest in Britain, is spread throughout England and contains agricultural, commercial and residential property. The Duchy also includes a financial investment portfolio.
Prince Charles receives the annual net surplus of the Duchy of Cornwall as his personal income. The Duchy of Cornwall brought in a surplus of £20.7 million ($27.7 million) for 2016-2017.
Prince William and Prince Harry also receive money from the Duchy of Cornwall.
Prince Charles uses part of the income from the Duchy of Cornwall to fund the living expenses of his wife -- Camilla, Duchess of Cornwall and his sons, Prince William and Prince Harry.
7/16
©Cassidy and Leigh/REX/Shutterstock
Prince William and Prince Harry each inherited $13.4M from Princess Diana's estate.
Princess Diana left £21 million in assets to her sons William and Harry, to be held in a trust until they turned 25, according to Forbes. By each of their 30th birthdays, they were believed to have received about £10 million in inheritance, which amounts to $13.4 million, plus accrued interest from their 25th until 30th birthdays.
They also received a collection of her personal items, including her wedding dress, jewelry, photographs, letters and more.
8/16
©Tracy Stressing/REX/Shutterstock
Prince William worked as a helicopter pilot.
Before officially retiring in July 2017, Prince William worked as a helicopter pilot for the East Anglian Air Ambulance service. He also previously worked as a military rescue helicopter pilot for seven years.
The average helicopter pilot salary is about $72,000, according to PayScale.
Can You Guess? The First Jobs of These Famous Billionaires
9/16
©LEFTERIS PITARAKIS/AP/REX/Shutterstock
Prince Harry had a 10-year military career.
Prince Harry joined the British Army in 2004 and officially retired in 2015 after two tours of Afghanistan. He rose to the rank of Captain of the Army Air Corps during his decade-long military career, which gave him an annual salary of $60,000, according to Discovery Finance.
Harry's Also Surprisingly Frugal: Steal Prince Harry's Most Humble Habits and Still Live Like Royalty
10/16
piotr adamski / Shutterstock.com
Princess Kate used to work for her parents' event planning company.
Kate Middleton's parents own the event planning company Party Pieces, and Middleton herself worked for the company for several years where she designed and produced catalogs, worked on marketing and took photos, CNN reports.
She also spearheaded the launch of First Birthdays, a division of the company that specializes in planning parties for babies.
The average salary of an event planner is $45,000, according to PayScale.
11/16
360b / Shutterstock.com
Prince Charles doesn't have to pay income taxes.
The Duchy of Cornwall is tax exempt, but Prince Charles voluntarily pays income taxes on it anyway.
Escape High Taxes: 7 States With No Income Tax
12/16
Shaun Jeffers / Shutterstock.com
But Queen Elizabeth does pay taxes.
According to the official royal family website, the queen volunteered to pay income tax and capital gains tax in 1992. Since 1993, her personal income has been taxable as it would be for any other taxpayer.
The queen also has always had to pay the Value Added Tax -- a consumption tax common in most countries outside the U.S.
13/16
Lorna Roberts / Shutterstock.com
The royal family's biggest expense is the staff.
If you're wondering how the British royal family spends their money, wonder no more -- it's actually all documented.
According to the royal family's official 2017 Sovereign Grant Summary, the largest royal expense is payroll costs, which cost £20.3 million ($27.2 million) for the year. The next largest expense was property maintenance, which cost $23.8 million. It also costs a lot to travel like a royal, which is why the family spent $6 million on travel this year.
14/16
©Terry Harris/REX/Shutterstock
The queen has helped raise billions for charity.
Research released by the Charities Aid Foundation in 2012 showed that Queen Elizabeth II's support of various charities has helped them raise £1.4 billion annually, or $1.9 billion.
Members of the royal family are patrons or presidents of over 3,000 charitable organizations, including the British Red Cross, the Reedham Children's Trust and the Armed Forces.
15/16
Chrislofotos / Shutterstock.com
The Crown Estate is worth $9.8 billion.
The Crown Estate includes beef farms, stone mines and Windsor Great Park. Although the estate is legally owned by the Sovereign, the Queen does not manage it nor does she receive direct profits from it.
16/16
David Steele / Shutterstock.com
The royal family generates $736M in tourism revenue annually.
A November 2017 report by Brand Finance estimated that the British monarchy brings in £550 million, or $736 million, in tourism dollars every year.
According to the report, over 2.7 million tourists visited Buckingham Palace, Windsor Castle, the Palace of Holyroodhouse and other royal attractions in 2016. Additional revenue comes from merchandise sales.
Up Next: Here's How the British Royal Family Spends Their Money
About the Author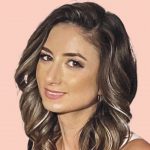 Gabrielle joined GOBankingRates in 2017 and brings with her a decade of experience in the journalism industry. Before joining the team, she was a staff writer-reporter for People Magazine and People.com. Her work has also appeared on E! Online, Us Weekly, Patch, Sweety High and Discover Los Angeles, and she has been featured on "Good Morning America" as a celebrity news expert.