How D.C. Turned Biden's Team into Millionaires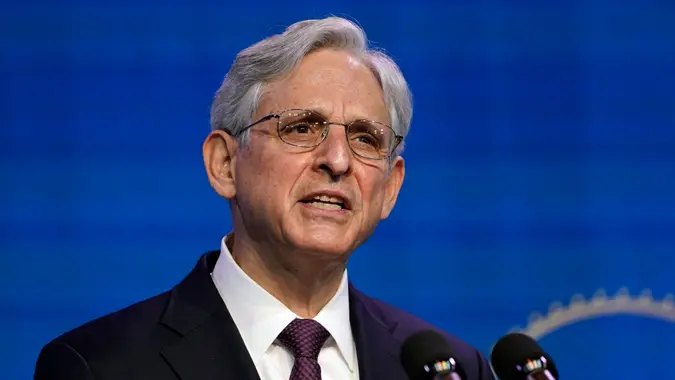 Susan Walsh/AP/Shutterstock / Susan Walsh/AP/Shutterstock
Before Democrats swept the special Senate runoff elections in Georgia on Jan. 5, it was unclear whether GOP Sen. Majority Leader Mitch McConnell would simply block President Joe Biden's Cabinet nominations the way he had blocked Barack Obama's nomination of Merrick Garland to the Supreme Court. That, however, is no longer part of the equation. President Biden will get confirmation hearings for the top leaders of the executive branch. 
Find Out: How Much is Vice President Kamala Harris Worth?
Some of the most powerful and influential leaders in the country, Biden's Cabinet officials will run enormous departments and agencies with budgets in the billions. Naturally, they — and their finances — will be under intense scrutiny. Special attention is sure to be paid to their financial holdings, wealth, assets, income and business relationships. Several of those who will serve in the president's inner circle have done very, very well for themselves. 
Make Your Money Work Better for You
Jennifer Granholm: Energy Secretary
Net worth: $1 million-plus
Celebrity Net Worth lists two-term Michigan Gov. Jennifer Granholm's net worth at $1 million, but it's likely much, much higher. On Jan. 18, ABC reported on several of Granholm's investments that are sure to attract close scrutiny, considering her new position. She reported owning, along with her husband, between $4.4 million and $16.8 million in investments, holdings, properties, stocks and other assets, many of which are directly tied to the energy industry.
In the News: It's Biden's Turn to Run the Economy — and the Dow Just Rose 100 Points
Tom Vilsack: Agriculture Secretary
Net worth: Undisclosed millions
Tom Vilsack's exact net worth is unknown, but in 2019, the Milwaukee Journal Sentinel reported that he was one of the top-paid dairy executives in the country. If confirmed, Vilsack will be in a familiar position — the former Iowa governor and president and CEO of the U.S. Dairy Export Council served as ag secretary under President Obama. He was paid just shy of $1 million a year as recently as 2018, when he was the highest-paid executive at Dairy Management Inc., which counts the U.S. Dairy Export Council as one of its subsidiaries.
Make Your Money Work Better for You
Janet Yellen: Treasury Secretary 
Janet Yellen was the first woman ever to chair the Federal Reserve and would be the first woman ever confirmed as Treasury secretary. She's also the former director of the National Economic Council and a Distinguished Fellow at the Brookings Institution. Like Granholm and Vilsack, the source of her fortune is a bone of contention among many Democrats. She made millions of dollars in speaking fees from the same Wall Street firms and major financial corporations that she'll be responsible for regulating in her new position. 
The Latest: Trump Pardons Dozens of Financial Criminals on His Exit from Office
Merrick Garland: Attorney General 
Net worth: As much as $25 million 
Longtime D.C. Circuit Court of Appeals Judge Merrick Garland became a household name in 2016. That year, Mitch McConnel stonewalled his nomination by Barack Obama to the Supreme Court after Justice Antonin Scalia died. Although updated information is scant, the Center for Public Integrity reported during Garland's nomination fight that he was worth between $7.6 million and $25 million.
Make Your Money Work Better for You
Find Out: Just How Rich Are President Joe Biden and These Other Big Names?
John Kerry: Special Presidential Climate Envoy 
A fixture in Democratic politics since his activism following his service in the Vietnam War, John Kerry was a longtime senator from Massachusetts. He also served as the Democratic presidential nominee in 2004 and Secretary of State under President Obama. He married into his massive fortune. His wife, Teresa Heinz, inherited hundreds of millions of dollars from her first husband, Sen. John Heinz.
All net worth information is from CelebrityNetWorth.com unless otherwise noted.
More From GOBankingRates:
Make Your Money Work Better for You