How to Save $100 on Your Next Trip to Costco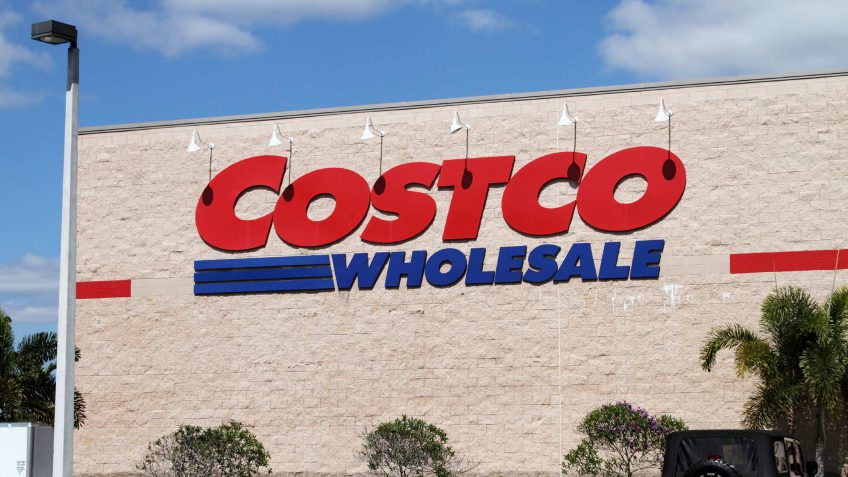 Americans love to shop and save money at Costco — and the data proves it. On average, shoppers spent $136 per trip to Costco from May to June 2015, according to a recent study by Perfect Price.
But not all Costco customers are the same. Nearly 20 percent of trips to the warehouse store cost $200 or more. "You go in intending just to get a roast chicken, and it always costs you at least $300," said Costco shopper Lisa Johnson Mandell.
If you tend to go over budget when shopping at this retailer, click through for some of the best money-saving strategies that could help you slash $100 off your next bill.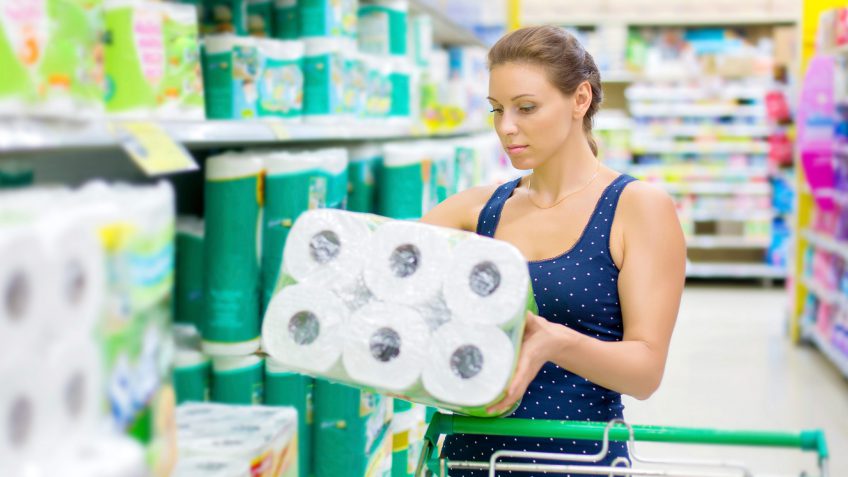 1. Split bulk items with a friend
If you're single or live in a small space, it's probably hard to justify purchasing and storing a package of 30 rolls of toilet paper — even if it is only $19.50. But listen: That stuff can be more expensive at regular grocery or big-box stores.
You can save money at Costco with a friend by splitting up bulk packages of essentials and even non-essentials, like snacks. If you split a $12.99, 36-pack of Chex Mix with three friends, for example, you'll only pay $3.25 and save $9.74.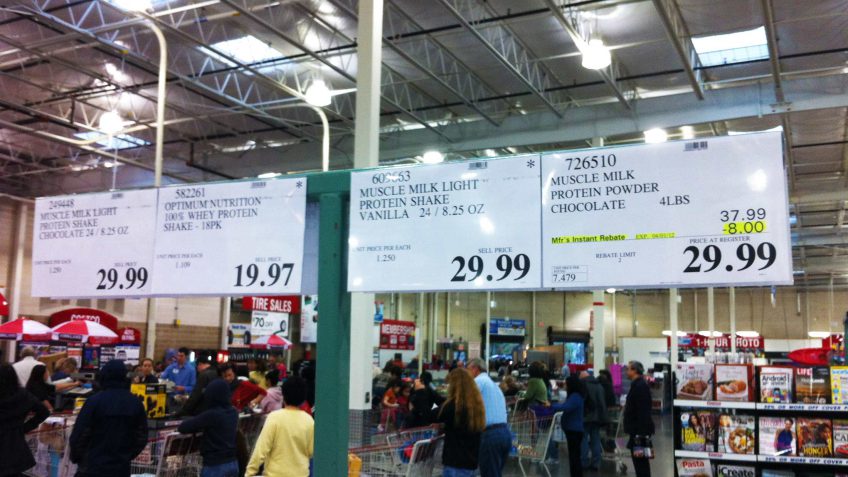 2. Know the secret Costco pricing codes
Costco's pricing codes indicate whether an item is specially priced, discounted or will not be restocked. Here is a general breakdown of the codes, according to ToughNickel.com:
Prices that end in $0.97 have been marked down from their original prices, which usually always end in $0.99.
Other odd pricing, like $0.49, $0.79 or $0.89, typically means the product is regular-priced merchandise.
An asterisk (*) in the upper-right corner of the pricing sign means the item won't be restocked. So if it's a favorite, you should stock up.
Prices ending in $0.88 or 0.00 could mean the store's manager marked on returned merchandise that is still in good condition.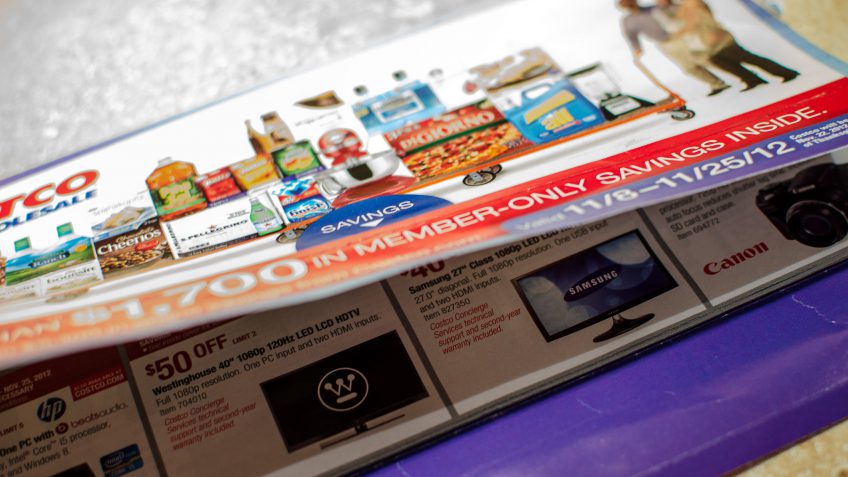 3. Look for Costco coupons
You can find a number of Costco coupons and discounts for various items in Costco's coupon book. Just remember that you must present the paper coupon to the cashier to redeem the offer or deal.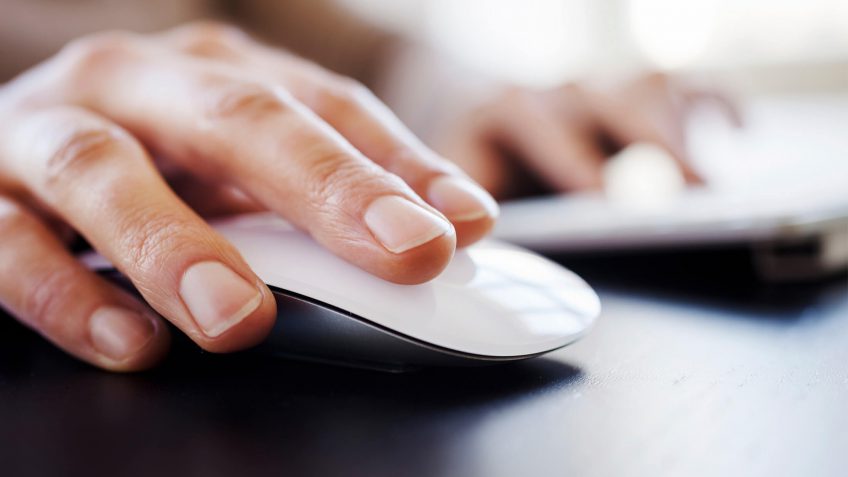 4. One-Click Ordering
Amazon actually owns the patent for 1-Click ordering, which has generated billions in revenue for the retail giant. Once customers' credit card payment and shipping information are stored on servers, they can simply click once to place orders without going through the checkout process.
This frictionless ordering system is another way in which Amazon disconnects customers from how much they are actually spending and encourages impulse buying.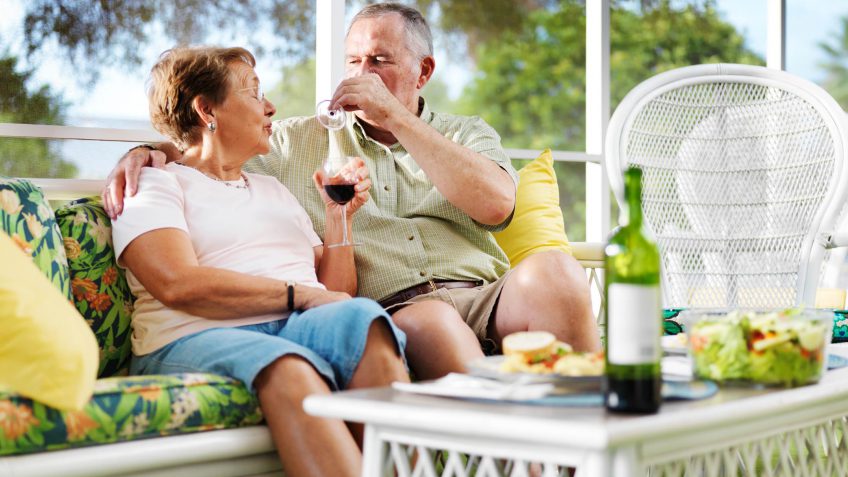 5. Shop summer closeouts before the season is over
Costco tends to mark down on large summer items like patio furniture and pool toys before the season is over because stores need to free up room for the next season's merchandise. You might get great deals on merchandise like barbecues, beach chairs and camping equipment that can be used right away. End-of-seasons deals might also be found year-round, however, including after Christmas.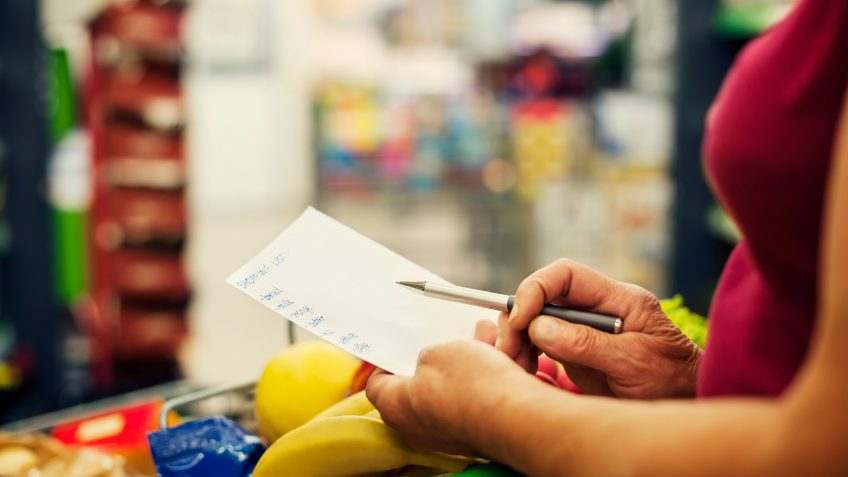 6. Make a list — and stick to it
This isn't really top-secret information, but everyone knows that running into Costco for "just a few things" can turn into multi-cart shopping overkill. Save money at Costco by practicing a little discipline and research.
"I routinely save $100 or more each visit when I shop at Costco," said Thomas Miller of Keller Williams Capital Properties. "I attribute my ability to do this because I am very selective on what I purchase, making sure to only purchase the items that I know offer the most savings." Make a list to keep your spending under control and on track.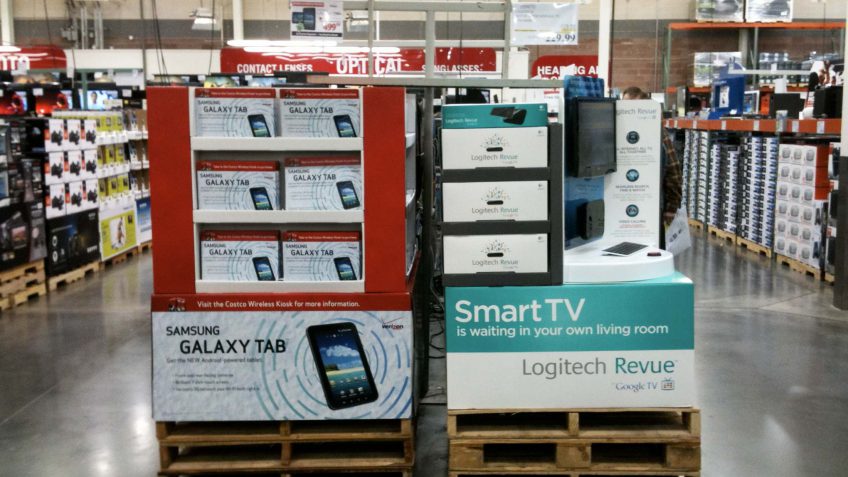 7. Put on your blinders
When you walk into Costco, you usually see a path lined with shiny new things looking to find a forever home with you. If you really want to save at Costco, put your head down and stick to your list. If you really just have to buy something, at least make it a Tommy Bahama beach chair — best impulse buy ever.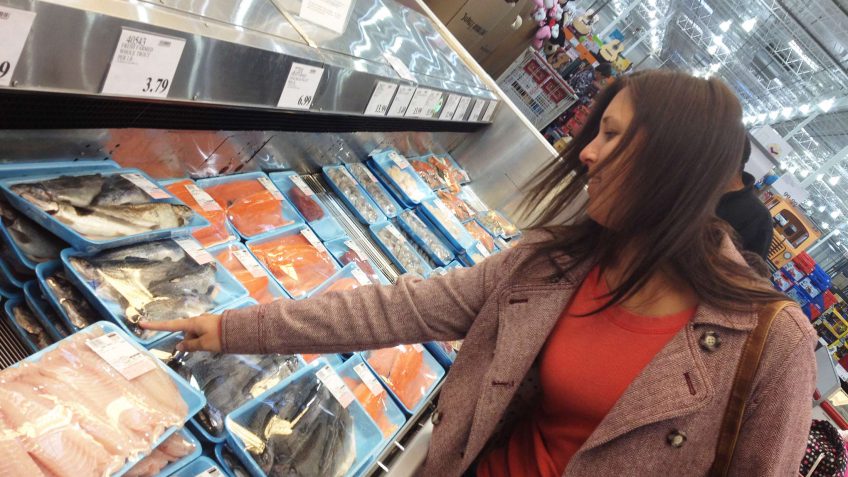 8. Compare Costco's per-unit prices against other stores
Costco discounts seem to be everywhere when you walk into the superstore, but not everything there is a steal. For example, my Costco store's tilapia is about three times the price of that at my local grocery store. Also, some grocery stores might offer coupons and discounts on name-brand items that Costco sells in bulk but doesn't mark down.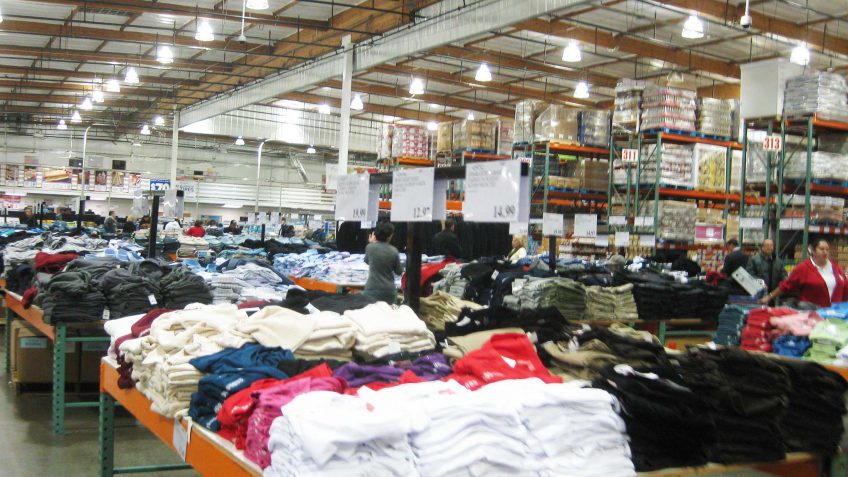 9. Be careful in Costco's middle aisles
The middle area in a discount store can have "aggressive" pricing, reported Lifehacker. The site also reports that at membership stores, you might actually find good deals on pallets in the middle of the store.
Still, be careful when shopping in Costco's middle aisles. Ignore the enticing, flashy advertisements, and take your time to uncover the best deals — and skip the bad ones.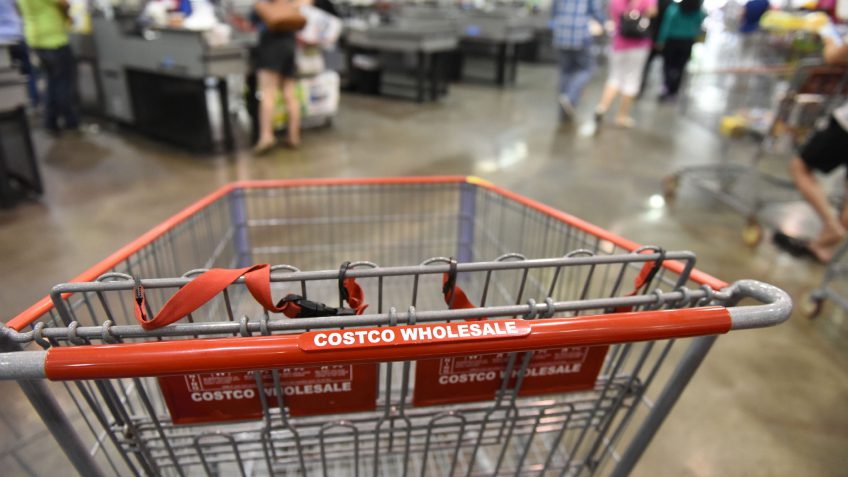 10. Start at the back of Costco
Here's an interesting tip to save money at Costco: The best bargains at Costco might actually be located the back of the store or hidden at the end of aisles. Start your shopping trip from the back of the store, see if you can find deals. Then, work your way up to the front where the cash registers are.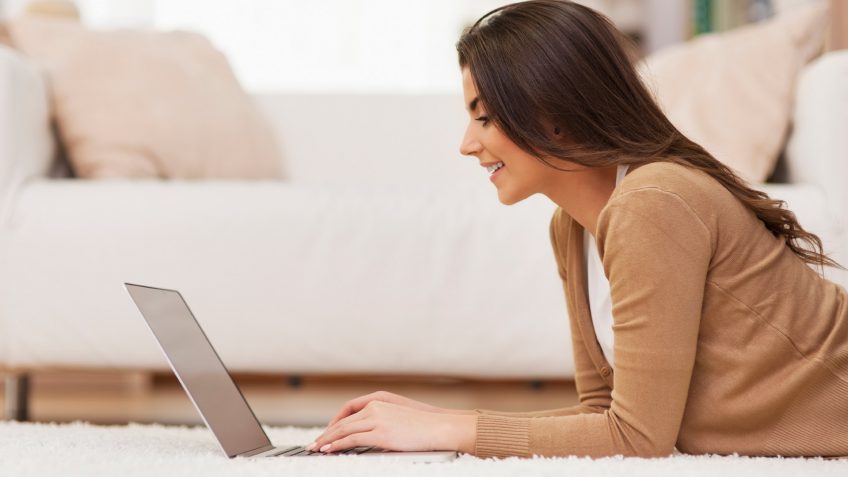 11. Shop Costco online
Going to Costco doesn't top everyone's list of favorite things to do. Skip the crowds, and avoid the hassle by shopping the Costco website — you can even find online-only Costco deals that aren't offered in the stores.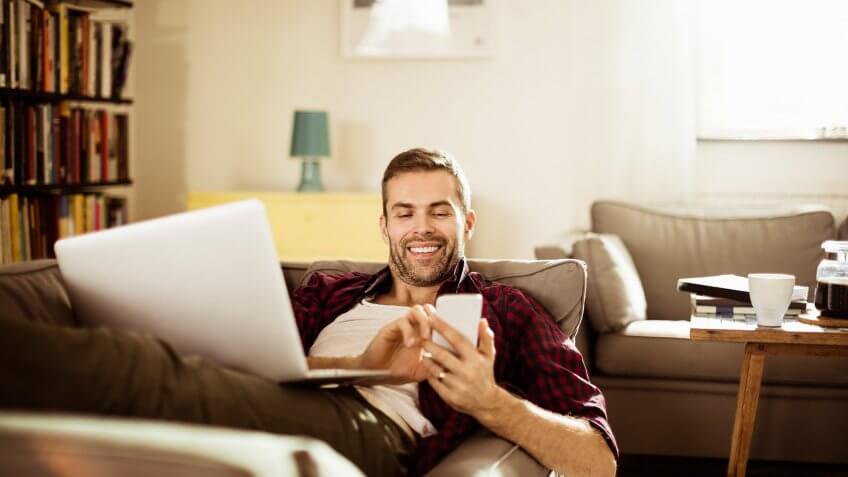 12. Use the Costco app
The Costco app is also a great resource that highlights current deals and offers, so checking it before heading to your Costco location can help you pre-plan and have a smoother trip while still hitting the best deals. Plus, if you despise clipping coupons, you can use the app. Just show the cashier the Costco app on your smartphone to redeem your offers and save money.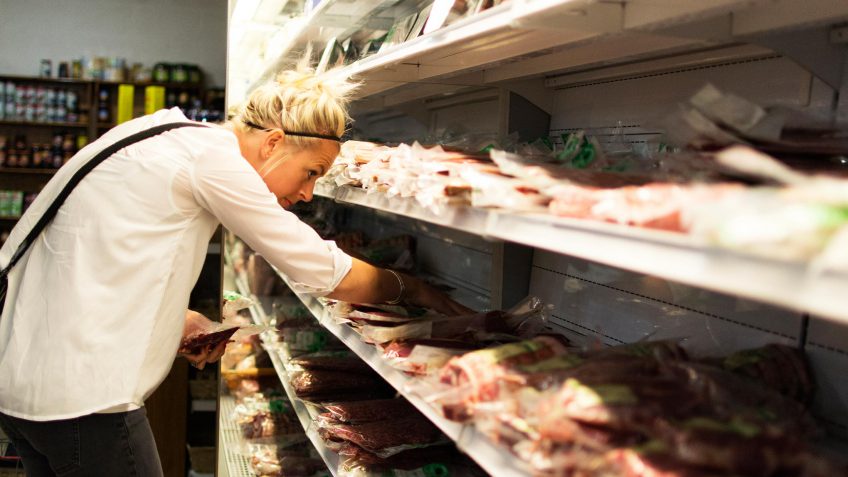 13. Buy meat in bulk and freeze
One of the best ways to save money on groceries when shopping at Costco is to buy meat in bulk. You can portion it out and freeze it for later use. So the next time you shop at the retailer, you'll save money on food. Rumor has it that even the late, great Julia Child was a fan of buying meat from Costco and was especially fond of the hot dogs.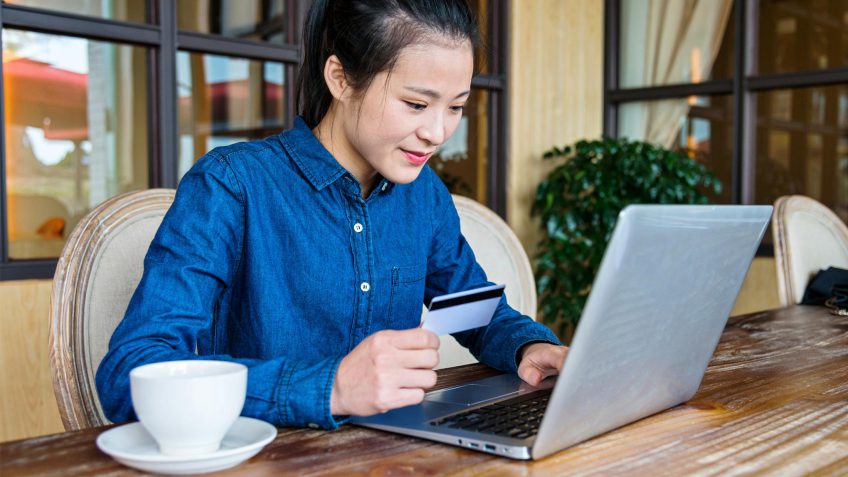 15. Use Rewards Credit Cards Wisely
You can make many of the items on this list more affordable by using credit card rewards for travel or cash back. Just make sure you are using your credit card wisely; you don't want to end up in debt to afford your big lifestyle.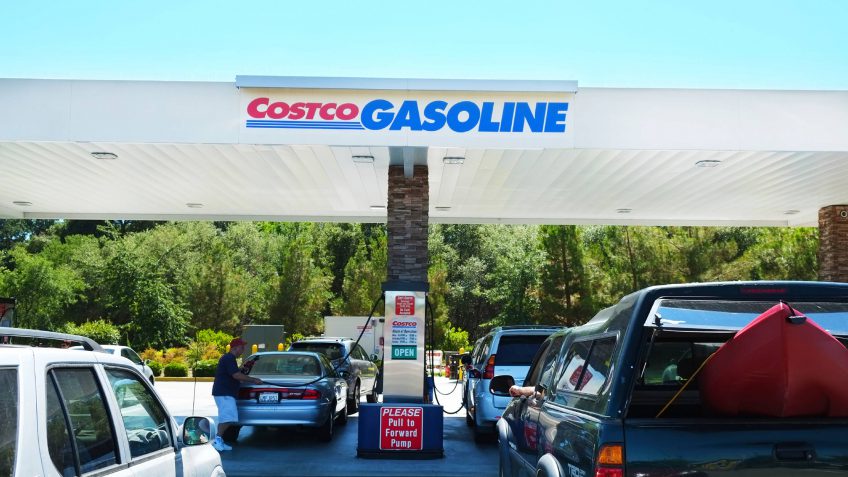 16. Use your Costco Anywhere Visa Card at the pump
Some Costco stores also have gas stations on their lots and offer members competitive per-gallon prices. Plus, with the Costco Anywhere Visa Card, you'll get 4 percent cash back on gas at Costco for the first $7,000 per year in gas purchases and then 1 percent thereafter.
17. Don't shop alone
If you need a little help staying within your budget when shopping at Costco, bring a friend on your next trip. Tell your friend you're trying to save $100, and ask him or her to encourage you to buy only what you need. If your friend also happens to overspend regularly at Costco, make it a game: Whoever saves the most money on your next Costco trip has to do the other one a favor.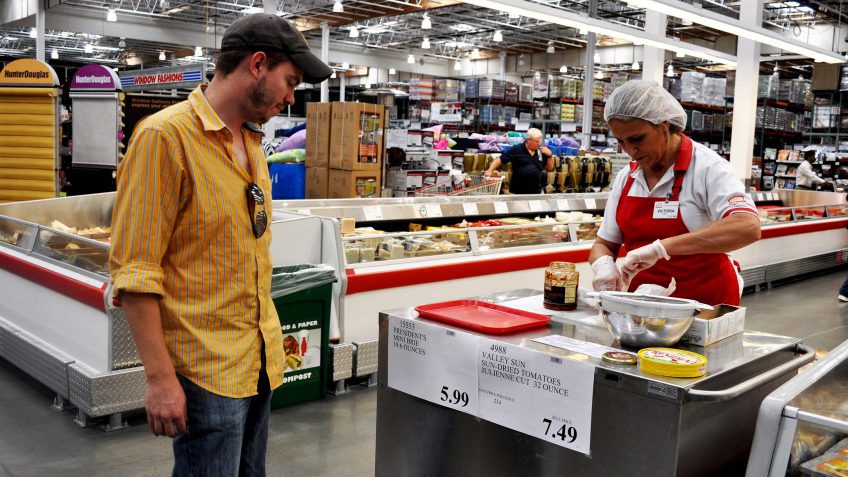 18. Fill up on free samples
Shopping hungry at Costco might make you want to buy every delicious thing in sight — even if it means going over your grocery budget. To prevent hunger from influencing your shopping decisions, take advantage of Costco's samples and eat up. That way, you're letting your brain do the shopping instead of your stomach.
But be careful: Don't let a yummy sample encourage you to buy a food item in bulk if you're not going to eat it when you get home.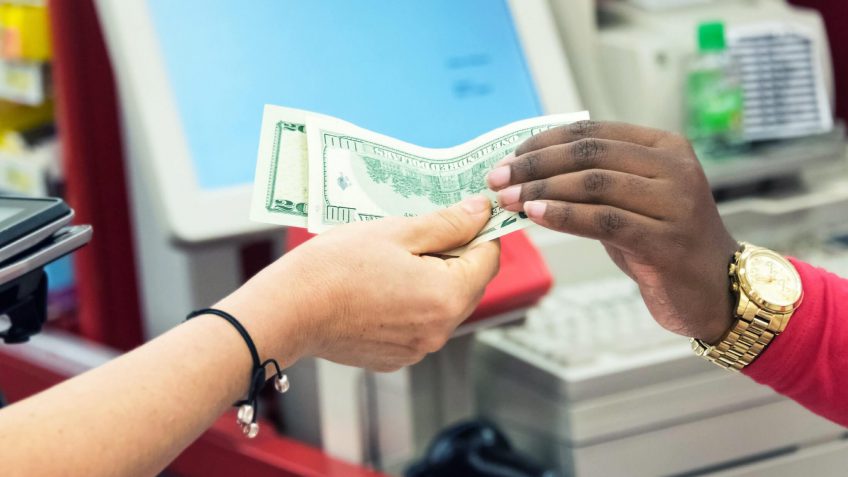 19. Pay with cash only
If all else fails, just leave your credit card at home and only bring cash to Costco. If you tend to spend, say, $400 with your credit card on every Costco trip, the easiest way to save $100 is to bring only $300 in cash. By paying with cash only, you'll stay within your budget and reap the savings.
Watch: 9 Secrets Big Retailers Don't Want You to Know
Sydney Champion contributed to the reporting for this article.