'Empire' Cast Showdown: Taraji P. Henson Net Worth vs. Terrence Howard Net Worth and More

Learn about the show's dramatic twists and turns, and how much the main cast members are worth.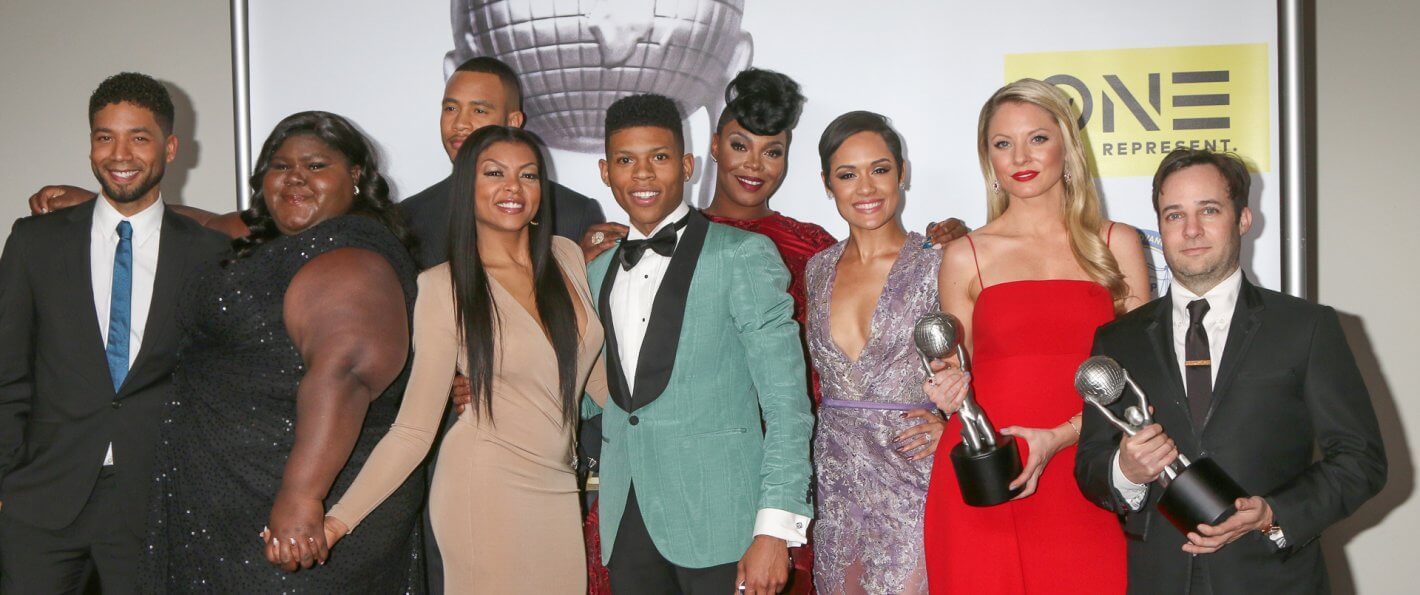 The hit Fox drama "Empire" returns to TV with its fourth season premiere on March 22, 2017. In anticipation of the return of the fierce showdown between Cookie and Lucious Lyon, take a look at how the "Empire" actors' net worths compare in real life.
Joe Seer / Shutterstock.com
The 'Empire' Lowdown
For readers who have yet to catch an episode of "Empire," the show is a drama that centers on a family business, the hip-hop music label Empire Entertainment.
Founder and CEO Lucious Lyon (Terrence Howard) was diagnosed with a serious disease in the first season and sought an heir to his empire among his three sons — college-educated executive Andre Lyon (Trai Byers), gay singer-songwriter and second son Jamal Lyon (Jussie Smollett) and the talented rapper and feisty youngest son Hakeem Lyon (Bryshere Gray).
Complicating matters, Lucious' ex-wife Cookie (Taraji P. Henson) returned from prison after serving 17 years and fought to reclaim her place in the music business and as the family's matriarch.
"Empire" Season 3 began and ended in dramatic fashion, with one permanent character exit and two significant death threats that left viewers hanging as the episode ended. But soon, "Empire" Season 4 will debut.
Find Out: The Best Shows About Money on Netflix, Hulu and Amazon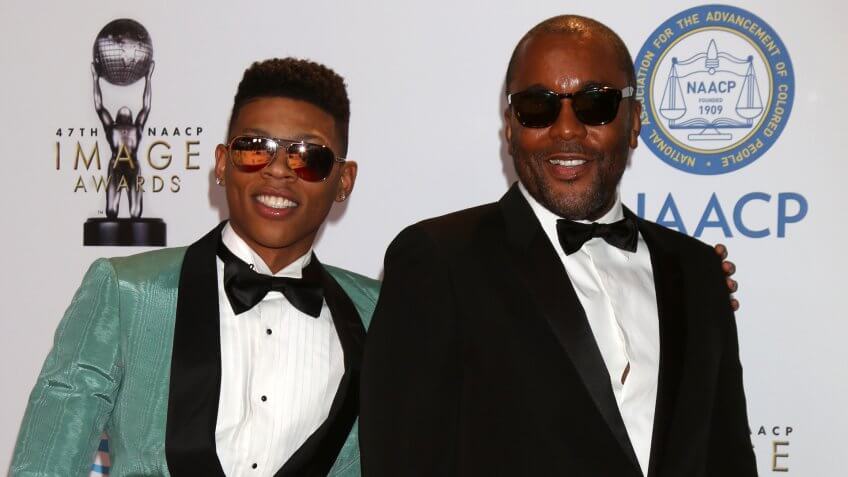 Helga Esteb / Shutterstock.com
'Empire' Viewership and Production Costs
"Empire" was created by Lee Daniels and Danny Strong, the director and writer behind the 2013 film "The Butler." The first episode premiered to 9.9 million viewers, numbers which jumped to over 16.7 million by the Season 1 finale, reports The Wrap. In fact, "Empire" Season 1 beat the CBS show "The Big Bang Theory" in the adult demographic, reported Entertainment Weekly.
"Empire" Season 2 got off to a similarly impressive start with 16.2 million viewers during its premiere, though viewership declined markedly compared to the first season as the series progressed. By the Season 2 finale, the Lyon family and crew pulled 10.8 million viewers — a 38 percent drop in ratings in adults 18-49 from the Season 1 finale, reports Deadline.
The Los Angeles Times estimates "Empire" costs more than $3 million per episode to produce, which is in line with network drama budgets. Executive producer Brian Grazer told the LA Times that "the show has been made at a very smart price" and that "it's not expensive."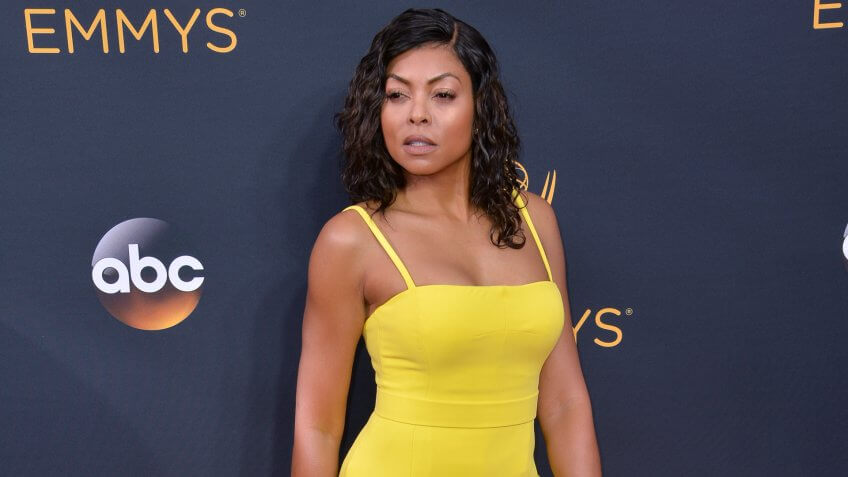 Featureflash Photo Agency / Shutterstock.com
Taraji P. Henson Net Worth: $16 Million
"Empire" matriarch Cookie Lyon, played by Taraji P. Henson, is a formidable force in the family known for her razor-sharp comebacks, not to mention the fierce right hook she threw in the Season 1 finale.
Henson is no featherweight when it comes to earnings, with TV and film credits including "Person of Interest," "Hustle & Flow" and "The Curious Case of Benjamin Button," — the latter even scored her a 2009 Oscar nomination for best supporting actress. Most recently, she earned a best actress Oscar nomination in 2017 for her starring role in "Hidden Figures."
Henson's role as Cookie has earned her two Emmy nominations: one in 2015 and one in 2016 for outstanding lead actress in a drama series. She also won the 2016 Golden Globes Award for best performance by an actress in a drama television series, as well as the 2017 People's Choice Award for favorite dramatic TV actress. Her net worth is $16 million, according to CelebrityNetWorth.com.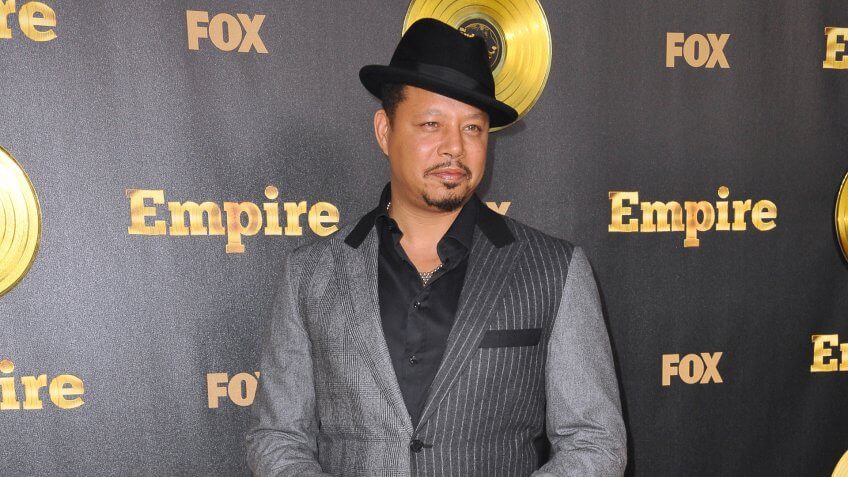 Jaguar PS / Shutterstock.com
Terrence Howard Net Worth: $5 Million
Terrence Howard plays "Empire" patriarch Lucious Lyon, a devious character who pits his sons against each other while doing anything to maintain the status of the record company he founded. Terrence Howard reportedly makes $125,000 per episode, according to Celebrity Net Worth.
Howard has had a lengthy and successful acting career, with more than 80 TV and film credits to his name. Howard is well-known for his roles in the "Law & Order" franchise, 2008's "Iron Man" and "Hustle & Flow," for which he received a best actor Oscar nomination in 2006.
Howard continues his work in film and is set to star in the upcoming film "Thirty Eight" later in 2017.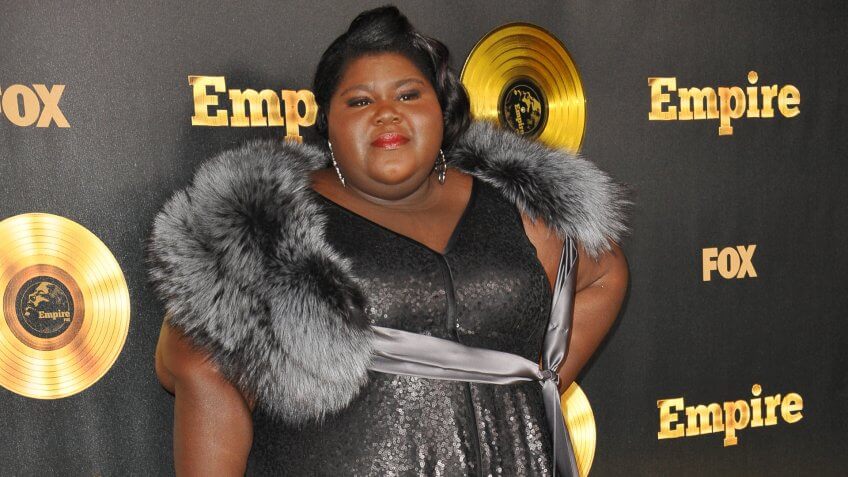 Jaguar PS / Shutterstock.com
Gabourey Sidibe Net Worth: $6 Million
Gabourey Sidibe rose to fame after playing the lead role in the film "Precious," a breakout success that made over four times its $10 million budget following the 2009 release, according to BoxOfficeMojo.com figures. In "Empire," Sidibe plays Lucious' hard-working assistant Becky, until she was eventually promoted to A&R.
She has also held recurring roles in "American Horror Story" and recently appeared in the 2016 comedy "The Brothers Grimsby" alongside Sacha Baron Cohen, though it disappointed at the box office, grossing less than $7 million domestically. Sidibe has amassed a net worth of $6 million, while gaining critical acclaim in the meantime with a best actress Oscar nomination for "Precious."
Ever Wondered: Grammy Nominees Vs. Oscar Nominees: Who's Richer?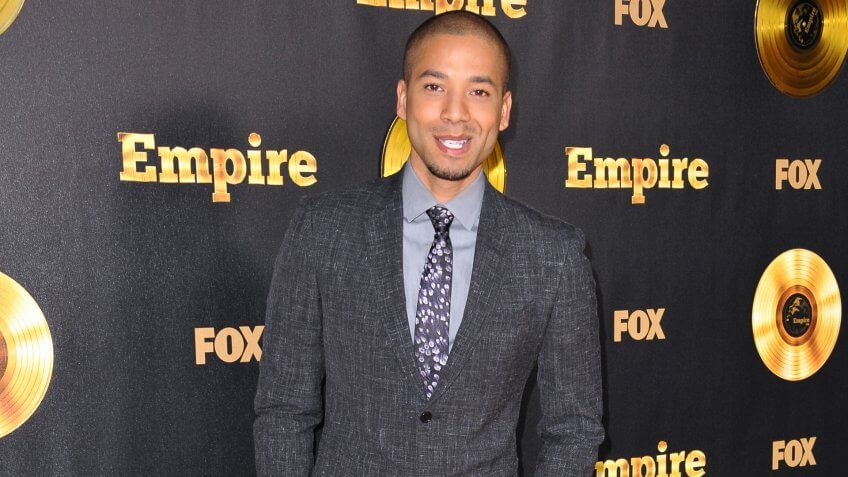 Featureflash Photo Agency / Shutterstock.com
Jussie Smollett Net Worth: $500,000
Smollett plays Jamal Lyon. Besides "Empire," he starred in "North" and "The Skinny" and has made appearances on TV shows "Coach," "The Mindy Project" and "Revenge." But Smollett's portrayal as Jamal is the breakout role of his career — although he can boast "The Mighty Ducks" as well on his resume. Smollett's net worth is $500,000.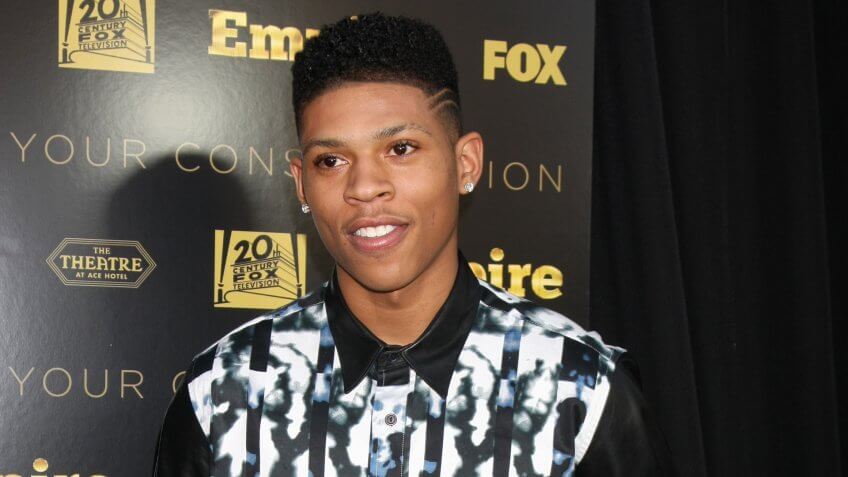 Helga Esteb / Shutterstock.com
Bryshere Gray Net Worth: $2 Million
Gray plays youngest son Hakeem Lyon, a hip-hop artist who's initially more interested in his rich-kid lifestyle than learning how to run a music empire. In the "Empire" Season 2 finale, Hakeem and his love Laura are set to marry, but the grand ceremony is ruined when Anika gets served a court order in the middle of it. The season ends with Hakeem alone after his bride-to-be leaves him at the altar.
Much of Gray's net worth might come from his own music career in addition to his role on "Empire." He has performed under the stage name Yazz the Greatest at music festivals, including Jay Z's Made in America Festival. According to Celebrity Net Worth, Gray is currently worth $2 million.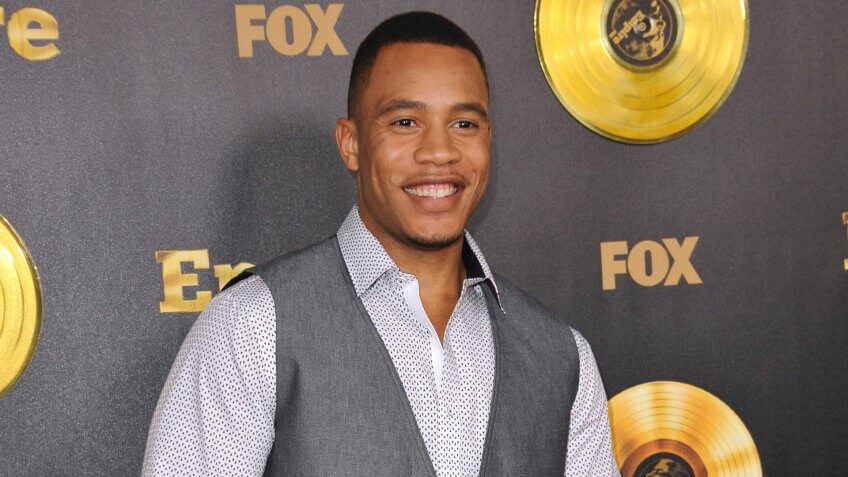 Jaguar PS / Shutterstock.com
Trai Byers Net Worth: $1.5 Million
Before "Empire," Byers landed roles on "All My Children" and "90210." And he's recently nabbed parts in major projects like the Oscar-nominated "Selma."
In "Empire," Byers plays Lyon's eldest son Andre, a college-educated businessman who's determined to head up the family business. Byers' net worth is $1.5 million.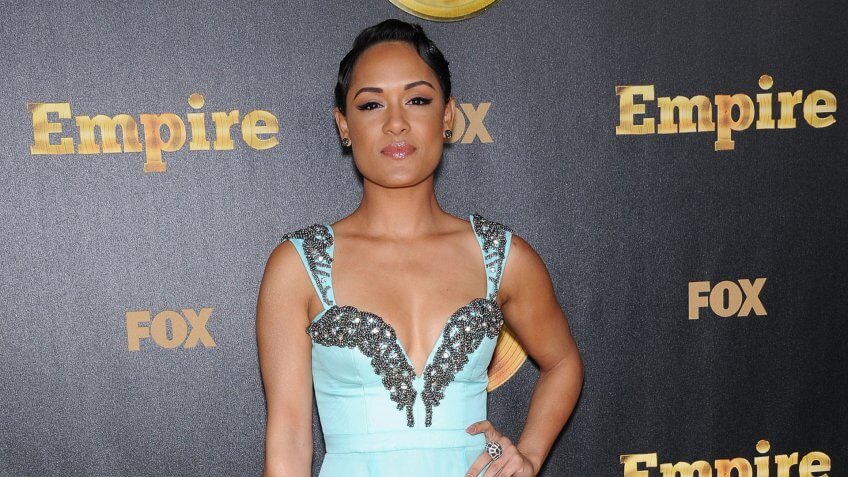 DFree / Shutterstock.com
Grace Gealey Net Worth: $2 Million
Grace Gealey plays Anika Calhoun in a breakout role for the actress. In "Empire" Season 1, Anika was Empire's Head of A&R and Lucious Lyon's fiancé, but her character's fate took a dramatic turn in Season 2 when she lost her top spot. When it is revealed that Anika secretly attacked Rhonda, their rivalry explodes into a melee in the Season 2 finale that ultimately leads to Rhonda's death.
Although Gealey's character married Howard's character on the show, she got engaged to co-star Trai Byers in 2015 and married in April 2016. Grace Gealey's net worth totals $2 million.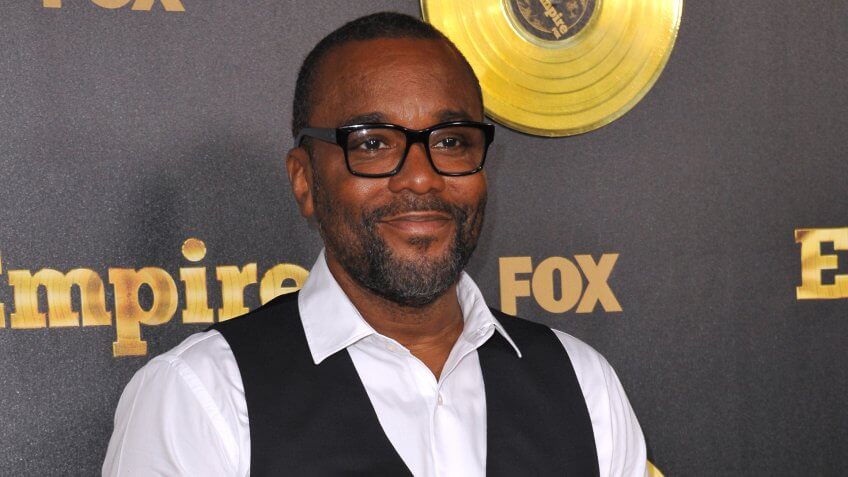 Jaguar PS / Shutterstock.com
Lee Daniels Net Worth: $5 Million
Directing the hit series is Lee Daniels, whose net worth is $5 million. Much of his net worth is probably due to his success on previous projects, including "Shadowboxer," "Precious" and "The Butler." Along with his financial rewards, Daniels has received an Oscar nomination for best director.
Daniels is on a roll thanks to the success of "Empire." In 2017, Fox premiered a new show from Daniels called "Star." The new Fox program chronicles the lives and exploits of three singers trying to make it in the industry. If "Empire" and "Star" aren't enough, Daniels got the go-ahead from Fox for another show, which will star standup comedian Ms. Pat, reported Deadline in August.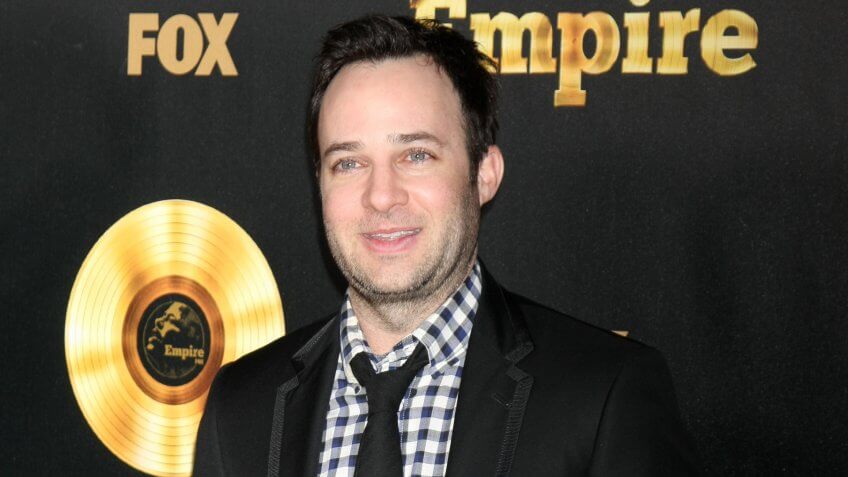 Helga Esteb / Shutterstock.com
Danny Strong Net Worth: $5 Million
Not to be outdone, "Empire" co-creator Danny Strong's net worth is also $5 million. Strong has had success as an actor, writer and producer. Most recently, he played recurring roles on TV series such as "Mad Men" and "Justified" and appeared in films such as "Dangerous Minds," "Pleasantville" and "The Butler." He helped write the screenplay for "The Hunger Games: Mockingjay" Parts 1 and 2.
The success of "Empire" helped Strong land an overall deal with 20th Century Fox Television, reported Deadline in June. Per the deal, Strong continues his role as executive producer, as well as frequent writer and director for "Empire." At the same time, the deal ensures Strong gets the opportunity to create and develop new TV shows for 20th Century Fox.
Where Are They Now: TV Stars Who Now Have Big Screen Paychecks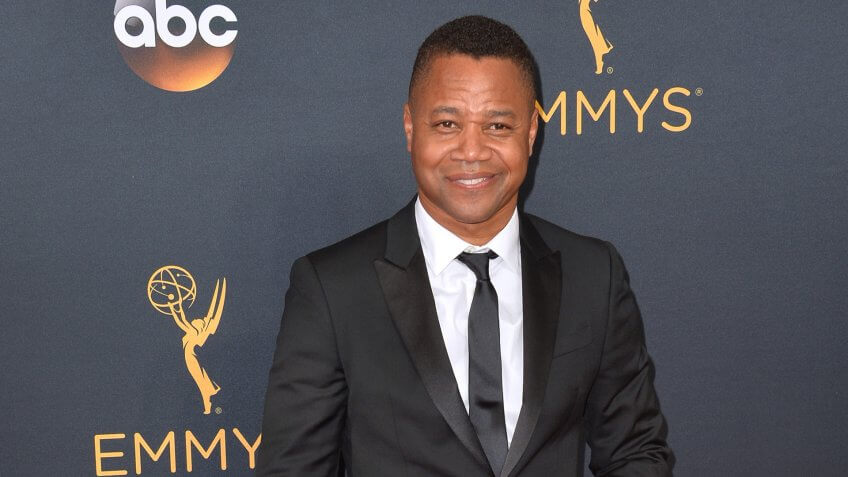 Featureflash Photo Agency / Shutterstock.com
'Empire' Season 1 Guest Stars
Season 1 of "Empire" featured a number of guest stars, and with the success of the program, including:
Cuba Gooding Jr.
Gladys Knight
Anthony Hamilton
Sway Calloway
Raven-Symoné
Estelle
Mary J. Blige
Snoop Dogg
Rita Ora
Juicy J
Patti LaBelle
Courtney Love
Fabolous
Judd Nelson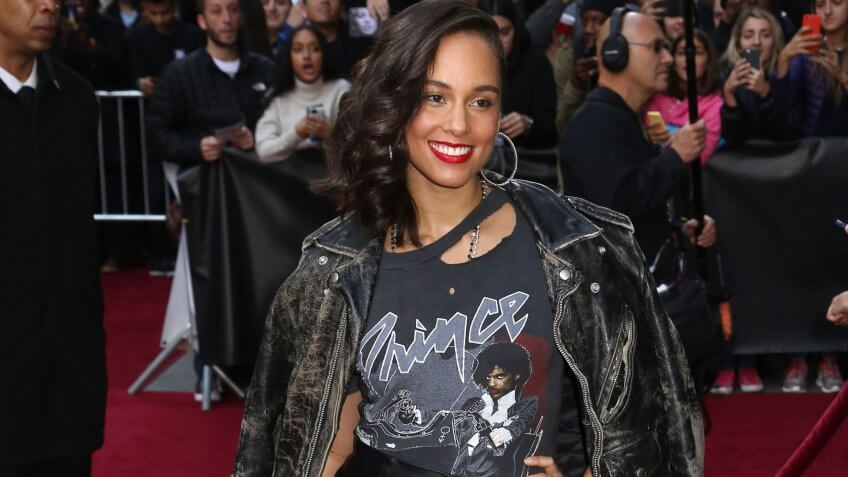 JStone / Shutterstock.com
'Empire' Season 2 Guest Stars
While the producers are conscious of not having the guest stars overshadow the "Empire" story, there were still some pretty big names that joined the cast during Season 2:
Alicia Keys
Rosie O'Donnell
Becky G
Chris Rock
Kelly Rowland
Lenny Kravitz
Ludacris
Ne-Yo
Pitbull
Vivica A. Fox
William Fichtner
Timbaland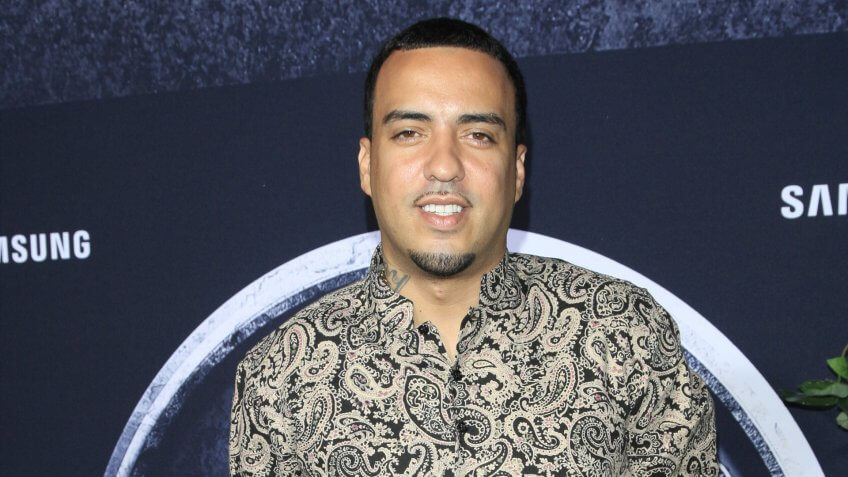 Helga Esteb / Shutterstock.com
'Empire' Season 3 Guest Stars
In true "Empire" fashion, Season 3 saw some prominent names in the music and acting communities:
French Montana
Birdman
Mariah Carey
Eva Longoria
Alicia Keys
Estelle
"Empire" viewing parties gained popularity in Season 1, with one of the largest events featuring a Cookie makeover station and impersonation contest, according to NPR. With the Season 4 premiere just around the corner, you might want to start planning your own viewing party.
Elyssa Kirkham and Andrew DePietro contributed to this article. All net worth figures are according to CelebrityNetWorth.com.