Everything You Need To Know About Paying Cash for Your Car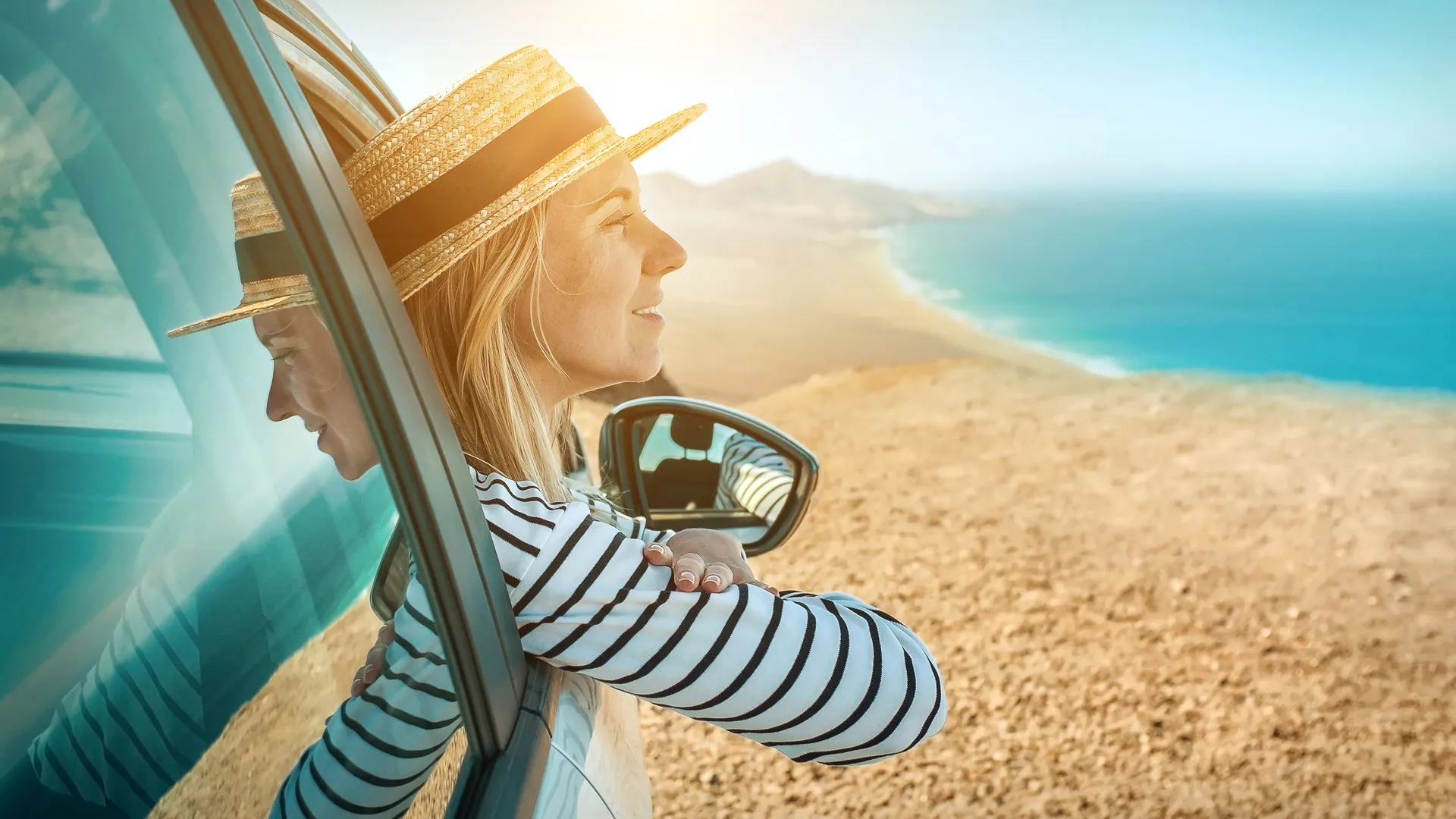 Financing is such a large part of American car culture that some commercials show you the monthly payments without even telling you the actual cost of the car. But if you're among the medium-to-high rollers with enough cash to write a check for a new set of wheels, you have options and a degree of control that you otherwise wouldn't if you were looking to finance. On the other hand, paying cash isn't always the right move even if you can. Here's a look at the pros and cons of car-for-cash transactions and a few tips to help you make smart decisions when you're purchasing your next car.
Last updated: Dec. 9, 2019
Make Your Money Work for You
The Good
First, the pros. Buying a car with cash makes the transaction much simpler by cutting out the entire financing portion of the process. If you do it right, you can save money both upfront and over the long term. Here's a look at the many benefits of paying for a car with cash.
You Avoid Paying For Money
When you finance a car — or a home, boat or any other large possession — you essentially rent money to make a purchase that you can't afford to pay for all at once. There is, of course, a fee for that service. For example, let's say you buy a car that costs $34,000 plus $2,200 in fees and taxes. You make a 20% down payment on that total, or $7,240, and finance the rest at 4% interest for 60 months. You'll end up spending $3,080 in interest payments over the loan's lifetime. On the other hand, if you pay in cash you don't have to worry about the $3,080 in interest payments and can keep that money in your bank account instead.
You're Not Saddled With Monthly Payments
Although it can be daunting to write a check with five numbers in it, monthly finance payments slap you with a softened version of that pain every single month for five, six or seven years. The average monthly car payment is now $554 for new cars and $391 for used cars. If you own more than one vehicle, those payments add up quickly. When you pay cash, you don't have to worry about the recurring stress of a monthly car payment.
You Own It Outright
When you finance a car you drive away with the car only. But when you pay cash, you drive away with both the car and its title — the all-important piece of paper that proves ownership. Owning a car outright means that it's an asset, albeit a depreciating one. However, owning the car still means no one can leverage it against you, you can sell it anytime you like and it's not a factor in your credit standing.
Make Your Money Work for You
You Avoid Loan Fees
Lenders charge a kind of commission to the loans they issue called origination fees. They or the dealer might also charge a separate application fee. When you pay cash, you dodge those expenses.
You're Less Likely To Overbuy
Money can feel abstract when it's strung out into installments. But when it's all stacked up in a pile — or, more likely, written out in a cashier's check — it's suddenly very real. According to Kelley Blue Book, it's much easier for dealers to sell accessories and add-ons to customers who finance. That's because they tend to focus on the fact that upgrades will only add around $20 or $30 to the monthly payments. When the tally of that sum tacks an extra $2,000 onto an already large cash payment, however, buyers tend to reconsider just how badly they want the upgrades.
Make Smart Money Moves: The Ultimate Financial Planning Guide
Money Buys You More Leverage With Used Cars
It's almost always harder to secure financing for used cars than new ones. That, along with a bunch of other factors, puts cash buyers in a strong position when buying previously owned cars from dealers. One of those factors is that used car dealers are far more likely to be surrounded by cars they'd love to offload in a quick, easy sale, even if it means slashing the sticker price.
You're Wide Open to Private Sellers
Buying from a private seller comes with a whole heap of risks, potential drawbacks and extra legwork, including the fact that you might not know exactly what you're getting unless you ask a ton of questions about the car's history, usage and mileage. You can avoid that when you buy used at a dealership because all of that information is readily available. The tradeoff is that the process of buying from a private seller cuts out the middleman, so you can often get the same car for much less in a private transaction. Private sales require cash. If you have the money and you're confident you won't get swindled, you can usually get the car you want for less.
Make Your Money Work for You
You'll Never Need Gap Insurance 
Cars depreciate rapidly in their first year, and there's a window where it's likely you owe more on the loan than the car is worth. If you total your car while that window is open, your insurance will give you enough money to replace the car but not enough to cover your loan, leaving you to make up the difference. Guaranteed asset protection (gap) insurance was designed to protect drivers with underwater loans. When you pay cash, you'll never need to cover the gap between the car's value and the amount of the loan because there is no loan.
The Bad
Just because you can pay in cash doesn't necessarily mean you should. In some cases, you could actually end up paying more, either directly, indirectly or both. You could also wind up tying up money that might be better spent elsewhere. Here are a few of the cons that, while fewer than the pros, are certainly worth considering.
It's a Lot of Money That You're Not Investing 
According to investment guru Dave Ramsey, you can pretty much count on getting a 12% average annual return on mutual fund investments, based on the S&P 500's average annual return of 12.25% from 1923 to 2016. Even during volatile stock market stretches like 1992-2016 — a period that included both the dot-com bust and the Great Recession — the average yearly return for the S&P 500 was a healthy 10.72%. Meanwhile, the average interest rate for a new car loan for drivers with good credit is 5.01%. If you took the cash you were about to give the dealer and invested it in an index fund for a return of 10% to 12% — and then financed the car with a five-year loan at 5.01% — you would make more from the investment than you would have saved by not paying interest on a loan. That scenario, of course, depends on the whims of the market. Car payments are guaranteed; stock market returns are not. 
Make Your Money Work for You
You Might Miss Out on Incentives
By paying cash, you could forfeit lucrative financing deals that let you keep your cash while still paying little or no interest. Buyers with the best credit can often land deals where interest is waived. If you're one of the highly qualified buyers who command zero-percent financing, it might pay to make the interest-free payments and invest your cash instead, even if only in a high-yield savings account.
You'll Miss the Chance To Build Credit
It's counterintuitive to think that someone with enough cash to pay for a car would have shaky credit, but it happens. Adding a new and different kind of loan to your account mix can be good for your credit. A loan might temporarily lower your score at first because it adds debt, but it eventually becomes another account in good standing as long as you make your payments on time, which can also lower your rate. With a string of on-time payments, a new loan can improve your credit score.
Your Options Are Limited by Your Bank Account
When you pay cash, you can afford to pay exactly as much as you have on hand to spend. But when financing, it's fairly easy to add options, upgrades and accessories over the life of a loan without getting in over your head financially. When you're hemmed into a cash-only budget, you can't use payments to create any financial wiggle room that lets you spend a little more on a nicer car or a few choice extras.
Don't Overspend Everywhere: How To Save Money on All Your Monthly Expenses and Bills
A Few Suggestions
If you've decided that you're ready to part with enough cold, hard cash to pay for a vehicle, there are some things you should consider before you pull the trigger. Here's a look at what to do, what not to do and what to keep in mind before you sign that check.
Make Your Money Work for You
Make Sure You Can Actually Afford It
Having $25,000 in the bank does not mean you can afford to buy a $25,000 car — or even a $20,000 car, for that matter. It's hard to imagine that a single credible financial expert would recommend paying cash for a car if that purchase leaves you with depleted emergency savings and no financial cushion. If you can only afford to pay cash by putting yourself in a situation where you're a paycheck or two away from financial catastrophe, you're better off financing the car with payments you can handle.
Don't Overlook Additional Costs
When you pay with cash, you dodge long-term interest charges, some immediate fees — and nothing else. You're still responsible for taxes, registration, title fees and the rest. Also, your cash payment doesn't include things like insurance premiums, gas or maintenance. Your cash payment is big enough to smother only one of the many costs associated with owning a car.
Don't Mention Your Big Pile of Cash…
Conventional wisdom says that if you do plan on paying cash, you should not inform the dealer — and it's sound logic. Dealers will negotiate the price of a car if they believe they're going to make up for it in the finance office, either through their own financing arm or through partnerships with outside lenders. When you tip your hand, you take away the dealer's incentive to give you the best deal possible. Negotiate as if you're considering financing but prefer to iron out the price of the car first.
…Or Do Tell the Dealer
Eventually, every car salesperson will spend all afternoon closing a deal only to have it fall apart during financing. Your experience might go much more smoothly if you're ready to buy, you know which car you want, and you state upfront that you'll be paying cash and you're there to see what the dealer has to offer. The sales agent might be thrilled to work with a customer who has the money upfront and won't have to scramble to find a co-signer. The best dealers will use this as an opportunity to build a relationship with a future repeat customer by offering you a good deal.
Make Your Money Work for You
Understand That Cash Isn't Always King
In most situations, cash buys you leverage. But buying a car isn't a part of "most situations." Not a lot of people buy cars with cash, but many do secure outside financing before they walk into the dealership. The dealer benefits when the transaction is financed in-house. To the dealer, any buyer with outside money is a cash buyer, whether they walk in with a cashier's check or a check from a third-party lender. With some dealers, your cash won't be enough to help you negotiate a better deal.
Look For Cash-Back Deals
Good cash-back incentives might persuade you to consider a loan even if you don't need one. Cash-back offers are rebates from the manufacturer rather than the dealer. When manufacturers want to move certain models, they let dealers advertise cash-back programs. When you agree to finance the full price of the car, you'll then receive the advertised amount of cash-back as a rebate. Once you have the cash, you can then pay off the balance of the car and win on both ends. Just make sure there aren't any penalties for early payment.
Consider a Hybrid Strategy
If you're still not sure that plunking down a stack of cash is the right move, keep in mind that you can hedge your bets with a hybrid strategy that involves some financing and a supersized down payment. The boilerplate answer for how much to put down is around 20%, according to Capital One. But the average is probably closer to 12%. Let's say that you went way above and beyond and put 50% down — $20,000 on a $40,000 car instead of $4,800 (12%), for example. You'd go home with $20,000 worth of peace of mind and a much better loan. Not only would your payments be much lower, but bigger down payments typically earn more favorable interest rates, too. When finding your own sweet spot, keep in mind that Capital One says the general rule is that every $1,000 you put down lowers your monthly payment by $20 based on a 5% interest rate.
Listen To What the Dealer Has To Offer
Dealers make most of their money through the finance office. For them, it might be worth it to give you a break on the price of the car if you're willing to enter into a loan agreement. If you can save a few thousand on a vehicle that wasn't too expensive in the first place, it could certainly be worth it to agree to the terms and pay the loan off as soon as possible to dodge the interest — on two conditions. First, make sure you have the cash to pay off the balance in a few payments. Second, make sure the loan doesn't include a penalty for early payment.
If You Have the Line, Use a Rewards Credit Card
It might be tempting to walk into a dealership "Scarface"-style with a big duffel bag stuffed with cash. Don't. The dealer likely won't or can't take paper money. Many won't take personal checks, either. Cashier's checks are probably the most common option, but there's another, much more strategic choice: buying the car with a credit card. Not all dealers will let you do this, so make sure the dealer you visit accepts credit card purchases. If you find a dealer that will let you charge the full price of the car — and you have a big enough line of credit to put a car on plastic — there are several benefits. One, you avoid paying financing charges for a car loan. You can also scoop up a car's worth of points or other rewards, and avoid interest on your credit card if you pay it off within the first billing cycle. This leaves you walking away with the car, a mountain of credit card rewards and no finance charges. The key is using the cash you would have paid the dealer to pay the card off right away. If not, you'll quickly wish you had just financed the car because credit card interest rates are typically much higher than car loan rates.

Start Saving For Your Next Car Right Away
One of the great things about paying with cash is that you're not saddled with monthly payments. If you choose this route, make payments anyway — but make them to yourself in a separate, designated account. This way you'll save money you would have put toward a monthly car payment. When it's time to buy a new car, you'll once again have the option of paying cash.
More From GOBankingRates
About the Author