Best Stadiums in Every State To Watch a Baseball Game
Take yourself out to the ballgame at these great venues.
Eugene Garcia/EPA-EFE/REX / Shutterstock.com
You might be forgiven for only thinking of Major League Baseball when you think baseball. It's the most popular league by far, and the vast majority of baseball's most memorable moments took place there. However, it would be a mistake to think America's best MLB stadiums must, by definition, also be the best baseball stadiums. The incredibly diverse baseball culture that has existed in this country since the Civil War has always taken on a wide variety of forms. After all, a massive network of minor league affiliates play games across the country, many in beloved home stadiums that provide a fan experience that blows some of the big league clubs out of the water.
It's with that in mind that GOBankingRates has compiled this list of the best ballparks in every state. The study takes the largest stadiums in each state up to six and then found the one that has the highest average rating among reviews on Google. And while some are less than surprising — spoiler alert, Fenway Park wins out for Massachusetts — in other cases, you'll find some of those minor league gems that have all of the fun of the show if not the reputation. So, without further ado, here are the best ballparks in every state.
1/51
Jcl1995 / Wikimedia Commons CC-BY-SA 4
Alabama: Sewell-Thomas Stadium
City: Tuscaloosa
Occupant: University of Alabama Crimson Tide
Google rating: 4.8
Originally opening in 1948, the first iteration of the home stadium for Crimson Tide baseball only seated 2,000 fans. Today, capacity has grown to 8,500 and is affectionately referred to as "The Joe" by Alabama baseball fans, a reference to one of its namesakes, former coach Joe Sewell. The Tide actually spent the 2015 season playing elsewhere as their longtime home underwent major renovations. A ticket to a game here will roughly cost you around $7.50, depending on the game you attend and type of ticket you buy.
2/51
Anchorage Bucs Military Appreciation Baseball Game / Wikimedia Commons Public Domain
Alaska: Mulcahy Baseball Stadium
City: Anchorage
Occupant: Anchorage Bucs/Anchorage Glacier Pilots
Google rating: 4.1
Alaska's top-rated baseball stadium is actually shared between two primary tenants. The Anchorage Bucs and the Anchorage Glacier Pilots are both members of the Alaska Baseball League, which touts itself as an opportunity for NCAA players to transition into playing pro ball. And with a seating capacity over 5,000 now, this could be your Alaska home for baseball action.
3/51
Cygnusloop99 / Wikimedia Commons CC-BY-SA 3
Arizona: Chase Field
City: Phoenix
Occupant: Arizona Diamondbacks
Google rating: 4.6
While Chase Field might have difficulty matching its top moment in future seasons — an incredible win over the Yankees in Game 7 of the 2001 World Series that many rank as one of the greatest World Series ever — that doesn't mean you can't make a lot of new memories there in the coming years. With fans able to enjoy everything from a children's play place dubbed The Sandlot to a pool with a hot tub, the fan experience at Chase is to be envied. And you can enjoy all that for just over $20 a ticket.
4/51
Michael Barera / Wikimedia Commons CC-BY-SA 4
Arkansas: Arvest Ballpark
City: Springdale
Occupant: Northwest Arkansas Naturals
Google rating: 4.7
Arvest Ballpark in Springdale, Arkansas, is the home to the Northwest Arkansas Naturals, the double-A affiliate of the Kansas City Royals. The park seats 7,305 people, including the ability to accommodate groups of 50 to 1,500 on the four-tier Bud Light Home Run Porch — where you'll get service from the in-park catering staff while you take in the game. Tickets, on average, will cost about $11.75.
5/51
Joseph Sohm / Shutterstock.com
California: Dodger Stadium
City: Los Angeles
Occupant: Los Angeles Dodgers
Google rating: 4.7
No one state offers up more competition among MLB ballparks than California, home to the Padres, Angels, Dodgers, Giants and Athletics. But it's ultimately the oldest park still in use in the state — the famed Dodger Stadium in Chavez Ravine — that garners the top ratings from Google users. So, if you're interested in getting California's premier baseball experience, perhaps you should pay the $42.62 ticket price, grab a Dodger dog and settle in for an evening in the mild Southern California weather.
6/51
Michael-John Wolfe / Shutterstock.com
Colorado: Coors Field
City: Denver
Occupant: Colorado Rockies
Google rating: 4.7
Coors Field has been notorious since it opened for producing prodigious numbers of homes runs. In the higher altitude, the ball carries further in the thin air — a fact that even led the team to start putting its baseballs in humidors pregame hoping to keep them from flying out so often. So, if you're the sort of fan who prefers a back-and-forth slugfest over tight pitching and good defense, this Denver locale is going to be right up your power alley. However, parking runs a little high — it will cost you $19.50.
7/51
Waz8 / Wikimedia Commons CC0
Connecticut: Dunkin' Donuts Park
City: Hartford
Occupant: Hartford Yard Goats
Google rating: 4.7
While Hartford's contributions to professional sports have been limited, they might win out for mascot names. The Carolina Hurricanes certainly failed to improve on the team's original name — the Hartford Whalers — and "the Yard Goats" just seems to say all the right things about a minor league baseball stadium. Those Goats call Dunkin' Donuts Park home, a $60 million, 6,121-seat ballpark that got a pretty rough start before reaching its current status as the top park in Connecticut. The team ended up spending the entire 2016 season on the road after a contentious construction process ran over schedule. If you want to catch the Yard Goats in action, tickets to this stadium cost $14.50, on average.
8/51
Gregory Koch / Wikimedia Commons CC-BY-SA 4
Delaware: Daniel S. Frawley Stadium
City: Wilmington
Occupant: Wilmington Blue Rocks
Google rating: 4.6
Say what you will about the farm system for the Kansas City Royals and how many top prospects it's sending up to the show, the stadiums it's using are winning over fans. Delaware's top-rated stadium hosts the Wilmington Blue Rocks, the single-A affiliate of the Kansas City Royals. The Wilmington venue seats just over 6,500 people and has a second life hosting concerts, with Steve Miller Band, Creedence Clearwater Revisited and the Beach Boys all playing shows there. And with free parking, it's hard to pass on a game here.
9/51
UkrNole 485 / Wikimedia Commons CC-BY-SA 3
Florida: Mike Martin Field at Dick Howser Stadium
City: Tallahassee
Occupant: Florida State University
Google rating: 4.8
It doesn't exactly say a lot about either Marlins Park or Tropicana Field that there are two MLB teams in Florida and neither managed to take the top spot for ballparks in the state. That honor goes to Mike Martin Field at Dick Howser Stadium, where the Florida State University Seminoles play home games. It now has a seating capacity of 6,700 people and houses all of the baseball programs offices. The field was named for Mike Martin who spent 39 years managing the team.
10/51
Thomson200 / Wikimedia Commons CC0
Georgia: SunTrust Park
City: Atlanta
Occupant: Atlanta Braves
Google rating: 4.7
While the Atlanta Braves haven't made a lot of memories in their new ballpark, which opened in 2017, the new wave of young talent that includes Ronald Acuña Jr. and Ozzie Albies is giving Braves fans plenty of reasons to check out the relatively new park. With a capacity of over 40,000 fans, the stadium took almost three years to complete. To see the new spot, you'll need to pay $29.44 for a ticket.
11/51
Eric Broder Van Dyke / Shutterstock.com
Hawaii: Les Murakami Stadium
City: Honolulu
Occupant: University of Hawaii at Manoa
Google rating: 4.4
While former University of Hawaii baseball manager Les Murakami is more than worthy of being memorialized like this, it's hard not to miss the old name — Rainbow Stadium — at least a bit. But a visit there should include fun times from across the spectrum, with a state-of-the-art Daktronics video scoreboard and high-tech astro turf that holds up under the Hawaiian sun. And with ticket prices ranging from $10-$12, watching a game here won't break the bank.
Idaho: Halliwell Park
City: Pocatello
Occupant: Gate City Grays
Google rating: 4.7
Halliwell Park serves as the home stadium for the Idaho State Bengals and the Gate City Grays, though it's notably the Idaho State University club team that's missing here as the official baseball program was dropping in 1974 when the Big Sky conference eliminated the sport. The Gate City Grays, however, are a semi-professional club playing in the Northern Utah League. Parking here is free.
13/51
Mike Liu / Shutterstock.com
Illinois: Wrigley Field
City: Chicago
Occupant: Chicago Cubs
Google rating: 4.7
Wow, shocker. The beloved and ancient home of the Cubs with its ivied walls and homey charm wins out in a ranking of ballparks. Again. But, the fact that this has become something of a cliche speaks to just how wonderful Wrigley really is for watching a baseball game. After all, its decades of fame clearly aren't coming from the quality of baseball being played there — the Cubs called the park home for over a century before they fielded a World Series winner there — nor for its prices as Wrigley has the highest average ticket price in this study at $59.49.
14/51
Yonikasz / Wikimedia Commons CC-BY-SA 4
Indiana: Victory Field
City: Indianapolis
Occupant: Indianapolis Indians
Google rating: 4.8
As names for sports venues go, it's hard to argue with working "victory" in there. However, the victory in question in Indianapolis might be for the park, which was named the best minor league park in America by Baseball America, Sports Illustrated and MinorLeagueNews.com within a few years of opening in the 1996 season. Since then, over 10 million fans have enjoyed visiting the stadium where they watch the Indianapolis Indians — the triple-A affiliate of the Pittsburgh Pirates. And they don't pay a lot to go; on average a ticket is just over $13.
15/51
Farragutful / Wikimedia Commons CC-BY-SA 4
Iowa: Modern Woodmen Park
City: Davenport
Occupant: Quad Cities River Bandits
Google rating: 4.7
The profession of "woodmen" seems inherently not modern, but that's hardly a reason to skip catching the Quad Cities River Bandits — a single-A affiliate of the Houston Astros — play a game. Catching a game here means being able to take in the Jumer's Casino Rock Hot Tub Deck, the Tiki Village and even a cornfield that are among the modern upgrades to a stadium that's been in use since 1971. A ticket here will only cost you about $13, depending on your seat.
16/51
EMcCutchan / Wikimedia Commons Public Domain
Kansas: Eck Stadium
City: Wichita
Occupant: Wichita State University
Google rating: 4.6
If you were expecting to see Kaufman Stadium here — home of the Kansas City Royals — think again. That's in Missouri. However, Eck Stadium — home to the Wichita State University Shockers — means Kansas baseball fans won't have to cross the river to get what they're looking for. The 7,851-seat stadium underwent a $7.8 million renovation in March 2000, and it now includes a new AstroTurf playing surface in the climate-controlled facility. And ticket prices are nice an low, coming in at $10, on average.
17/51
Censusdata / Wikimedia Commons CC-BY-SA 3
Kentucky: Jim Patterson Stadium
City: Louisville
Occupant: University of Louisville
Google rating: 4.7
The $8.5 million Jim Patterson stadium — home of the University of Louisville Cardinals — initially opened in 2005 with a seating capacity of 2,500 only to undergo an expansion in 2013 that boosted it to 4,000. Named for the benefactor who provided its funding, it has since hosted seven NCAA regionals and five Super Regionals. But, perhaps best of all for fans, Louisville has won nearly 80% of its home games at home since they moved to the field. And if you want to see them win, it won't cost you a lot. Many games here are free and others have tickets for about $10.
18/51
Shoshanah / Flickr.com
Louisiana: Alex Box Stadium, Skip Bertman Field
City: Baton Rouge
Occupant: Louisiana State University Tigers
Google rating: 4.9
Home to the Louisiana State Tigers since February 2009, the Skip Bertman Field is likely popular with other players in the Southeastern Conference for its nearly 10,000 square feet of locker room and meeting space. And, with a capacity in excess of 10,000 people, it's clearly popular with fans, too. The 23-year streak of leading the NCAA in attendance has continued with the relatively new venue, drawing nearly 400,000 fans to the 2018 baseball season. And with free parking, this venue just about has it all.
Maine: Larry Mahaney Diamond
City: Orono
Occupant: University of Maine Black Bears, Saint Joseph's College Monks
Google rating: 4.9
Although the University of Maine Black Bears might be the most notable residents of Mahaney Diamond, it was originally built to house the baseball team for the Saint Joseph's College of Maine Monks. Of course, that also speaks to just how much use the top-rated baseball park in Maine is getting. It's also played host to a variety of baseball tournaments from the Maine State High School Tournament to the New England Babe Ruth Baseball Tournament. It also offers free parking to attendees.
20/51
Joseph Sohm / Shutterstock.com
Maryland: Oriole Park at Camden Yards
City: Baltimore
Occupant: Baltimore Orioles
Google rating: 4.8
Camden Yards is often credited with launching the current throwback-building trends in baseball stadiums, with its old-school aesthetics opening to rave reviews in 1992. The Orioles' home park has since been a favorite stop for traveling baseball fans, who can also make the pilgrimage to Babe Ruth's birthplace and even see the fort referred to in the national anthem they hear before every game. And ticket prices — at $29.95 — don't run too high for such a major stadium.
21/51
Israel Pabon / Shutterstock.com
Massachusetts: Fenway Park
City: Boston
Occupant: Boston Red Sox
Google rating: 4.7
Not that anyone had any real question, but yes, the oldest and arguably most iconic MLB ballpark still in use did score the highest ranking on Google for Massachusetts. Stop the presses. But like Wrigley, it's hard to make the argument that the charm of the Green Monster, Pesky's Pole and the rest has been overinflated. This building remains a gem of American sports architecture. But, unfortunately, the Red Sox, just like the Cubs, know that. The team charges the second-highest average ticket price — a mere $0.17 cheaper than Wrigley at $59.32 — of any stadium listed here.
22/51
Keya5 / Shutterstock.com
Michigan: Comerica Park
City: Detroit
Occupant: Detroit Tigers
Google rating: 4.7
Though in the minds of Tigers fans nothing is likely to replace the beloved Tiger Stadium — which opened the same day as Fenway Park — the qualities of Comerica Park have gone a long way to help forge new memories. The view of the Detroit skyline on a clear day is simply lovely, and with Ford Field and Little Caesar's Arena going up next door in subsequent years, it's become part of a rebirth for the downtown area. Ticket prices run $28.31 here.
23/51
Frank Romeo / Shutterstock.com
Minnesota: Target Field
City: Minneapolis
Occupant: Minnesota Twins
Google rating: 4.7
Gone are the days of the horrifying Metrodome, the multiuse arena that played host to University of Minnesota football, the Minnesota Vikings and the Minnesota Twins. And while some baseball fans might miss an indoor park during April in Minnesota, by midsummer, the open air field begins to really show its value. The 38,544-seat stadium in Minneapolis has helped give Twins fans their own, dedicated baseball stadium. Featuring one of the league's closest seating bowls and a Daktronics scoreboard, the stadium was also given the award for green project of the year in 2010 by the Recycling Association of Minnesota. Tickets for a baseball game here will cost you $32.68.
24/51
Conceptdawg / Wikimedia Commons CC-BY-SA 3
Mississippi: Dudy Noble Field at Polk-Dement Stadium
City: Starkville
Occupant: Mississippi State University Bulldogs
Google rating: 4.8
If you're a big fan of college baseball, you might see it as your duty to get down to this ballpark. Home to the Mississippi State Bulldogs, Dudy Noble Field has been the envy of most college baseball programs since it opened in the mid-1980s. And tickets here only cost $5-$10. Now, a new expansion is promising a double-tiered seating bowl, an elevated concourse with a 360-degree view of the field and an array of new restrooms and concessions options.
25/51
R. Gino Santa Maria / Shutterstock.com
Missouri: Busch Stadium
City: St. Louis
Occupant: St. Louis Cardinals
Google rating: 4.7
For those of you expecting to see Kaufman Stadium here, well, you've got the right state this time but you've been outvoted by Cardinals fans. Sorry. Although the Royals organization has two stadiums on this list, neither are where the big league club plays its home games. However, Busch Stadium hasn't been home to the Cardinals for long, but it's safe to say the fans are already in love. While the Cardinals have called St. Louis home since they were still the Browns in 1892, the current Busch Stadium — better known as Busch Stadium III — has only been in use since 2006. That was a big year, though as the Cardinals would go on to become the first team in over a century to win the World Series in their inaugural season of a new stadium. Tickets for a game will run you about $35.54 and parking will add another $17.30 to your bill.
26/51
Missoulian / Wikimedia Commons CC-BY-SA 3
Montana: Ogren Park at Allegiance Field
City: Missoula
Occupant: Missoula Osprey
Google rating: 4.6
The Missoula Osprey — a rookie-league affiliate of the Arizona Diamondbacks — play their home games in Ogren Park at Allegiance Field. But, in addition to minor-league baseball, it's also a major home for concerts in Montana. Featuring concert-seating for 10,000, this little gem on the Clark Fork River in downtown Missoula is a fun spot for sports and music. And parking here only costs $4.
27/51
Thundrplaya / Wikimedia Commons CC-BY-SA 3
Nebraska: Haymarket Park
City: Lincoln
Occupant: University of Nebraska Cornhuskers
Google rating: 4.7
With a capacity of 8,500, Haymarket Park hosts home games for amateur and professional sports alike between the Nebraska Cornhuskers and the Lincoln Saltdogs of the Independent Professional Baseball league. Of course, that makes for a pretty busy schedule as it's also a premier concert venue that has seen shows from the likes of Bob Dylan, John Mellencamp and Willie Nelson. Tickets for a ballgame here run $10.75, on average.
28/51
Ken Lund / Flickr.com
Nevada: Greater Nevada Field
City: Reno
Occupant: Reno Aces
Google rating: 4.6
At a mere eight letters, the full name of the Reno Aces — the triple-A affiliate of the Arizona Diamondbacks — has to be the shortest in baseball. But, their appearance here also means that there's no better baseball organization in the country for the quality of its facilities than the Diamondbacks, at least according to this study. This is the third Diamondbacks team to put its home stadium on this list, including the big-league team with Chase Field. Maybe that's why tickets here cost a little more at $21.63, on average.
29/51
Waz8 / Wikimedia Commons CC0
New Hampshire: Northeast Delta Dental Stadium
City: Manchester
Occupant: New Hampshire Fisher Cats
Google rating: 4.5
The need for good dental insurance in baseball has declined considerably since the advent of the catcher's mask, but that hasn't stopped Delta Dental from slapping its name on the home arena for the Toronto Blue Jays double-A affiliate the New Hampshire Fisher Cats. The stadium's location in Manchester is such that you can walk to a number of local landmarks from there, including the mill district and the campus for the University of New Hampshire at Manchester. To watch a game, you'll have to pay $14, on average.
30/51
KOknockout920 / Wikimedia Commons CC-BY-SA 3
New Jersey: FirstEnergy Park
City: Lakewood
Occupant: Lakewood BlueClaws
Google rating: 4.6
With 6,588 seats and 16 luxury suites, FirstEnergy Park provides the highest-rated baseball experience in the state of New Jersey for its home games of the Lakewood BlueClaws, single-A affiliate of the Philadelphia Phillies. It's hard to say for sure what drove user reviews up higher than the competition, but one has to assume it was the two Party Decks, two picnic areas and 1,859-square-foot video scoreboard that was put up prior to the 2015 season. All that for the average ticket price of $15 isn't too bad.
31/51
Ryan Poplin / Flickr.com
New Mexico: Isotopes Park
City: Albuquerque
Occupant: Albuquerque Isotopes
Google rating: 4.7
One place where you can definitely find the sort of bold flavors that they like in Albuquerque is at Isotopes Park. The team is actually named for the Springfield Isotopes from "The Simpsons." A famous episode depicts the beloved team leaving Springfield for Albuquerque, and when the Albuquerque Dukes were looking to make a change, the Isotopes was ultimately selected for this team that's now a triple-A affiliate for the Colorado Rockies. If you want to see this famous team play, it'll cost just over $17, on average.
32/51
Joseph Sohm / Shutterstock.com
New York: Yankee Stadium
City: New York City
Occupant: New York Yankees
Google rating: 4.6
This would not be THE Yankee Stadium, as in "the house that Ruth built." However, the new Yankee Stadium — built right next door to the one it replaced — continues to have most of what its predecessor did from the statues in monument park to, well, the Yankees. And though there has been some serious griping about the high ticket prices, the average cost is $47.62, the transition has otherwise been a positive one for the tradition-steeped Yankees organization.
33/51
William Yeung / Flickr.com
North Carolina: Boshamer Stadium
City: Chapel Hill
Occupant: University of North Carolina Tar Heels
Google rating: 4.9
The current Boshamer Stadium was opened in 2009, but it's built in the same location as the old Boshamer Stadium that it replaced, meaning the Tar Heels have been playing games there since 1972. However, even in its one decade of action, the new Boshamer has proven a busy locale for baseball fans. It has hosted six NCAA regional and four super regionals in that time. And since the most recent renovation, it's been that much easier to keep track of the action due to a video board that's nearly 15 feet tall and almost 50 feet across. To catch that action, you only have to pay $5-$10 for a ticket.
34/51
Fargo-Moorhead CVB / Flickr.com
North Dakota: Newman Outdoor Field
City: Fargo
Occupant: North Dakota State Bison
Google rating: 4.7
Newman Outdoor Field is, get this, not a dome. But this field — home to the North Dakota State Bison since 1997 and the Fargo-Moorhead RedHawks of the independent American Association — is doing plenty to give everyone a fun time in this $5.5 million, 4,419-seat stadium. In addition to an indoor batting cage for the players, there's a two-tiered press box for the press and a 26-by-13-foot LED video digital scoreboard in left field for the fans. And those fans only have to pay $8 to see a game.
35/51
David Wilson / Flickr.com
Ohio: Progressive Field
City: Cleveland
Occupant: Cleveland Indians
Google rating: 4.7
Progressive Field came very close to seeing the Indians win their first World Series since 1948 in 2016, instead seeing the Cubs win their first title since 1908 in an epic Game 7. Progressive Field, though, has been home to the Indians since 1994 when it became part of the Gateway Sports and Entertainment Complex that also includes Quicken Loans Arena, home of the Cavaliers. A truly urban ballpark, Progressive features an exposed steel design that's a solid architectural fit for the cityscape. To catch this team in action, it'll cost you about $31, on average.
36/51
Kelly / Wikimedia Commons Public Domain
Oklahoma: Chickasaw Bricktown Ballpark
City: Oklahoma City
Occupant: Oklahoma City Dodgers
Google rating: 4.7
The Oklahoma City Dodgers are a triple-A affiliate for the Los Angeles Dodgers, and their games at Chickasaw Bricktown Ballpark in Oklahoma City offer up another throwback to 1950s-era baseball in the form of the street the stadium is on — Mickey Mantle Drive. The Mick, of course, was an Oklahoma native despite finding fame as a Yankee. The $35 million, 13,066-seat venue opened in 1998 and has since hosted everything from minor league baseball to the Big XII Baseball Tournament in addition to being named one of the top two minor league parks in the country by Baseball America. Tickets here cost $19, on average.
37/51
Scobel Wiggins/Oregon State University / Flickr.com
Oregon: Goss Stadium at Coleman Field
City: Corvallis
Occupant: Oregon State Beavers
Google rating: 4.7
Fenway Park might revel in being the oldest MLB stadium, but it's actually a good five years younger than Goss Stadium which has sat in its current location on Oregon State campus since 1907. While it was renovated in 1999, 2009 and 2015, it's still the oldest continuous ballpark in the entire United States. Plus, its location in the center of campus makes for a truly unique experience, so whether it's baseball history or just baseball that's piquing your interest, you should enjoy a trip to Goss Stadium.
38/51
Joseph Sohm / Flickr.com
Pennsylvania: Citizens Bank Park
City: Philadelphia
Occupant: Philadelphia Phillies
Google rating: 4.7
The stadium experience for visiting teams at Citizens Bank Park is not going to be a positive one. That's due to, well, Phillies fans. However, the infamous lack of a welcoming atmosphere from Philadelphia sports fans aside, the park that replaced Veterans Stadium has proven to be a popular one since it opened in 2004 — a period that saw the Phillies capture just their second World Series title in their 136-year existence. Today, fans can enjoy The Yard, a 13,000-square-foot interactive baseball experience for kids, as well as the left field plaza section that houses the team's retired numbers and championship banners. To do all this, it'll cost about $36 for a ticket.
39/51
Doug Kerr / Flickr.com
Rhode Island: McCoy Stadium
City: Pawtucket
Occupant: Pawtucket Red Socks
Google rating: 4.6
The trip up to the show for Red Sox prospects isn't exactly a long one when the big-league club is at home — the triple-A affiliate is just over in nearby Rhode Island. Not to mention, in addition to being located in the same region, they have the same mascot, so the period of adjustment should be pretty limited. And while McCoy Stadium is no Fenway Park, it is one that boasts a long history. Whereas the current McCoy Stadium on Ben Mondor Way only dates back to 1999, the old location on Columbus was in use as early as 1946. And as far as baseball in Pawtucket, teams have been at it since the Secrets played games there in 1892. Tickets for a game here are definitely much less than at Fenway, coming in at $12, on average.
40/51
Senoreida / Wikimedia Commons CC-BY-SA 4
South Carolina: Springs Brooks Stadium
City: Conway
Occupant: Coastal Carolina Chanticleer
Google rating: 4.9
A Chanticleer, incidentally, is a proud and fierce rooster that rules over the barnyard. It was mentioned in the "Nun's Priest Tale" in Chaucer's "Canterbury Tales" so, naturally, a university in South Carolina uses it as a mascot. But, however odd the name, the recent history for the Chanticleers is much more positive, winning the College World Series in 2016. Spring Brooks Stadium — home to the team since 2015 — is right next to the $1.2 million Boni Belle Hitting and Practice Facility, so it's possible that the team's on-field performance has benefitted. To sweeten your visit here, parking is free.
41/51
Catholic United Financial / Flickr.com
South Dakota: Sioux Falls Stadium
City: Sioux Falls
Occupant: Sioux Falls Canaries
Google rating: 4.3
Among the oldest stadiums in the independent American Association at 51, Sioux Falls Stadium might need something to warn you when the fun has gotten a little too concentrated in the air to be safe. Attendees of home games of the Sioux Falls Canaries will benefit from 1990s-era renovations that include luxury boxes, an expanded picnic area, a grass berm down the third base line and a gorgeous brick wall surrounding the venue. And tickets remain low, at $9-$11.
42/51
NatureBoyMD / Wikimedia Commons CC-BY-SA 4
Tennessee: First Tennessee Park
City: Nashville
Occupant: Nashville Sounds
Google rating: 4.7
The triple-A affiliate of the Texas Rangers — the Nashville Sounds — make their home in First Tennessee Park. Opening in 2015 and located in Music City's Germantown, it's also a venue for concerts, festivals and even private events. With seating for over 10,000 fans, it welcomed over 565,000 fans during its first season, the best attendance figures for the Sounds since the mid-1990s. Ticket prices cost $25.71, on average.
43/51
Elsapo / Wikimedia Commons CC-BY-SA 3
Texas: Minute Maid Park
City: Houston
Occupant: Houston Astros
Google rating: 4.7
Astros fans are likely still reveling in the team's first World Series Title in 2017, and they're likely having a fun time doing so at Minute Maid Park. Affectionately known as "the Juice Box," it's well-suited for the difficult climate in Houston with a retractable roof to protect fans from the sun and heat and is, nonetheless, made from hurricane-resistant glass. That dome meant that MLB games were played on natural grass starting in 2000 for the first time since 1964 after the long tenure at the Astrodome. Tickets here cost a bit more at $49.85, on average.
44/51
Ben P L / Wikimedia Commons CC-BY-SA 2
Utah: Larry H. Miller Field
City: Provo
Occupant: Bringham Young University Cougars
Google rating: 4.7
There are two stadiums on this list named "Miller," though it should be noted that beer is a lot less popular in Utah than it is in Wisconsin. The Miller, in this case, refers to Larry H. Miller — Utah owner of car dealerships and former owner of the Utah Jazz who passed in 2009. Home to the BYU Cougars baseball team, this Provo venue features a heated press box, 56-foot outfield scoreboard, seating for 4,400 and indoor batting cages for baseball and softball. And tickets come in at the low price of $6, on average.
45/51
Stevoto / Wikimedia Commons CC-BY-SA 3
Vermont: Centennial Field
City: Burlington
Occupant: Vermont Lake Monsters
Google rating: 4.6
The name is pretty fitting: The site has played host to a baseball field since 1904. The current concrete and steel grandstand was built in 1922, and the Vermont Lake Monsters — a single-A affiliate of the Oakland As — currently play their home games there. And while you might not know Centennial Field well, it's played host to some of baseball's biggest names over the years, including Ken Griffey Jr., Rob Dibble, Barry Larkin, Omar Vizquel and Larry Gardner. Tickets for a game here only cost $12.25, on average.
46/51
Billcasey905 / Wikimedia Commons CC-BY-SA 3
Virginia: Davenport Field at Disharoon Park
City: Charlottesville
Occupant: University of Virginia Cavaliers
Google rating: 4.7
The UVA Cavaliers have played home games at the 5,500-seat Davenport Field since 2002, the third-largest on-campus stadium in the ACC. And while the canopied grandstand with 3,000 chairback seats might be popular with fans, players might be more likely to rave about the $1 million Bermuda grass playing surface installed in 2012. A ticket to a game here will cost you about $10.
47/51
Joe Mabel / Wikimedia Commons CC-BY-SA 3
Washington: Husky Ballpark
City: Seattle
Occupant: University of Washington Huskies
Google rating: 4.8
Don't worry, this isn't a field that someone's taunting about its weight. It's a reference to the mascot. This 2,200-seat park should actually feel pretty good about how it looks, undergoing a renovation in 2014 to update a facility that's played host to the University of Washington baseball team since 1998. That update meant additions like the Team Performance Center, an improved scoreboard, new field turf and plenty of restrooms and concessions options. And with it beating out the other ballpark in Seattle — the Mariners' T-Mobile Park — you have to believe this might be among your better options for baseball in the Pacific Northwest. Tickets can cost $10-$15 here.
48/51
Gregory Koch / Wikimedia Commons CC-BY-SA 4
West Virginia: Monongalia County Ballpark
City: Granville
Occupant: West Virginia University Mountaineers/West Virginia Black Bears
Google rating: 4.7
Monongalia County Ballpark provides seating for 3,500 baseball fans, whether they're there to see college ball in the form of the West Virginia Mountaineers or pro ball with the West Virginia Black Bears — a single-A Pirates affiliate. That, of course, means the Pirates have matched the Royals for getting two different minor-league stadiums into this list while losing out with their big-league park. But Monongalia County Park is a fine place to take in a game, winning the title of ballpark of the year for 2015 from BaseballParks.com.
49/51
Frank Romeo / Shutterstock.com
Wisconsin: Miller Park
City: Milwaukee
Occupant: Milwaukee Brewers
Google rating: 4.7
One would think that the concessions stands at Miller Park could do a little better than $5 a beer given that the team is called the Brewers and they're named after the second-largest beer maker in the country. Free, for instance, would really be a popular rate with the fans. But, all told, that's still among the better prices in Major League Baseball, so perhaps it isn't worth making a stink over.
Wyoming: Mike Lansing Field
City: Casper
Occupant: Casper Horseheads
Google rating: 4.5
The Casper Horseheads of the Expedition League were not named by a major "Godfather" fan. It's actually a reference to an oil pumpjack as the oil and gas industry has long been active in Wyoming. The name of their home stadium — Mike Lansing Field — can be traced to the MLB infielder who played for the Expos, Rockies and Red Sox. With a friendly, cozy atmosphere, Wyoming baseball fans are likely to find this a great place to catch a game for just about $9.50 per ticket.
51/51
Nam Y Huh/AP/REX / Shutterstock.com
The Best Baseball Stadiums Aren't Just in the MLB
While the most prominent names among baseball's greatest stadiums are well-known to fans across the country, this study should make it clear that getting the best possible game experience might mean venturing off the beaten track and taking in games at various levels of play. Whether it's college, independent or affiliated minor leagues, the charm of a baseball game on a summer evening doesn't necessarily have to mean paying high prices and battling to find parking. In fact, some of the best ballparks of America are going to be the smaller, regional spots that can often have a better atmosphere at a lower price.
More on Entertainment
Methodology: GOBankingRates analyzed American baseball stadiums from all 50 states in the United States to find the best baseball stadium in each state. GOBankingRates ranked the stadiums for each state by finding the Google rating for each state's stadiums in terms of capacity for each state with a limit of six. GOBankingRates only ranked MLB and NCAA Division I stadiums. Supplemental information included 1) average ticket price sourced from the 2019 MLB Fan Cost Index from Team Marketing Report for the MLB and each team's website for the NCAA (where available); 2) capacity for each stadium sourced from each stadium's website; 3) cost of parking sourced from stadium websites; and 4) snacks, drinks, etc. sourced from the 2019 MLB Fan Cost Index from Team Marketing Report for the MLB. All data is from 2019 data unless noted. Only the Google rating for each stadium was factored into the final rankings.
About the Author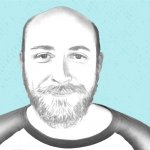 Joel Anderson is a business and finance writer with over a decade of experience writing about the wide world of finance. Based in Los Angeles, he specializes in writing about the financial markets, stocks, macroeconomic concepts and focuses on helping make complex financial concepts digestible for the retail investor.