Best Stadiums To Watch a College Football Game in Every Conference
These are some of the top college football stadiums in the U.S.
Artazum / Shutterstock.com
With exciting rivalries and storied histories, college football is a favorite pastime for many Americans. The truly dedicated fans don't just root for their beloved team but travel around the country to see the most high-profile squads play in some of the country's best stadiums. If you're planning on catching a game this season, these are some bucket-list sports venues you need to consider.
GOBankingRates analyzed all 130 Division I Football Subdivision (FBS) teams' stadiums based on the stadium's Google rating, capacity and average attendance to determine the top venue in each conference.
1/22
elisfkc / Wikimedia Commons
American Athletic Conference
The AAC doesn't get a ton of media attention — it isn't nationally recognized as one of college football's "Power Five" conferences — but that hasn't stopped its teams from finding major success. The University of Central Florida has been dominant in recent years, boasting a perfect season in 2017 and claiming a national title that same year despite being snubbed from the College Football Playoff.
2/22
Scott Taetsch/CSM / Shutterstock.com
Navy-Marine Corps Memorial Stadium
College: United States Naval Academy
Stadium capacity: 34,000
Google rating: 4.6
Average attendance: 31,464
Percent of total capacity at the average game: 92.54%
The Naval Academy is located in historic downtown Annapolis, Maryland — also known as "America's Sailing Capital." Navy-Marine Corps Memorial Stadium is decorated in plaques and statues memorializing countless American war heroes. The stadium has hosted a variety of athletic events beyond football, including soccer games for the 1984 Summer Olympics and an outdoor NHL game.
3/22
John Trainor / Wikimedia Commons
Atlantic Coast Conference
Despite having more success in basketball, the ACC is still plenty competitive in college football. Powerhouse programs like Clemson are regular contenders for national championship titles — the school holds the current crown after dominating Alabama in the 2019 national championship game — while Florida State (28 bowl wins and three national championships) and Miami (19 bowl wins and five national championships) are also storied programs.
4/22
Action Sports Photography / Shutterstock.com
Clemson Memorial Stadium
College: Clemson University
Stadium capacity: 81,500
Google rating: 4.9
Average attendance: 80,400
Percent of total capacity at the average game: 98.65%
Notoriously one of the hardest stadiums to play at, Frank Howard Field at Memorial Stadium is nicknamed Death Valley for its deafening fans. A powerhouse in recent years, Clemson has won 18 ACC titles, three national championships, has featured more than 100 All-American players and has sent more than 200 players to the NFL.
5/22
Ken Lund / Flickr.com
Big 12 Conference
The Big 12 is home to some of the largest universities in America — as well as schools that are truly known for their football legacy — meaning it has plenty of talent to pull from. Despite some recent realignments, the conference has seen 39 of its players win major individual awards over the past nine seasons, and 70% of its teams played in a bowl game in 2018. If that doesn't show you just how competitive the Big 12 is, records of schools like Oklahoma and Texas surely will.
6/22
Toniklemm / Wikimedia Commons
Gaylord Family — Oklahoma Memorial Stadium
College: University of Oklahoma
Stadium capacity: 86,112
Google rating: 4.8
Average attendance: 86,735
Percent of total capacity at the average game: 100.72%
Thanks to a movement started by the student union, games once played at a grandstand with just 500 seats now take place in one of the largest stadiums in the country. Always community-focused, Oklahoma Memorial Stadium was temporarily converted into a dorm during the Great Depression and Dust Bowl to help struggling students stay in school. The field was named Owen Field after Bennie Owen, head coach of the Sooners from 1905 to 1926 and one of the charter members of the College Football Hall of Fame.
7/22
Jonathan Weiss / Shutterstock.com
Big Ten Conference
Despite being renamed a few times, the Big Ten remains the oldest football conference in America still active today. Founded in 1896, it has traditionally been one of the most competitive in the country with intense rivalries between Ohio State and Michigan and filled with high performers like Wisconsin, one of the winningest programs in the past decade.
8/22
Bobak Ha'Eri / Wikimedia Commons
Memorial Stadium
College: University of Nebraska
Stadium capacity: 90,000
Google rating: 4.8
Average attendance: 89,034
Percent of total capacity at the average game: 98.93%
Ever since joining the Big Ten in 2011, Nebraska hasn't exactly shaken up the competition but the team's devout fans and rich traditions still make Memorial Stadium a bucket-list venue for nearly every college football fan. Nebraska holds the NCAA record for most consecutive home game sellouts at 368 — a streak dating back to 1962 — and the team's energetic tunnel walk into the sea of red is one of the most recognizable entrances in all of sports. In fact, it was named one of the "Best Football Traditions" by ESPN in 2019.
9/22
Doctorindy / Wikimedia Commons
Conference USA
Now celebrating its 25th season, C-USA is comprised of 14 teams in the South. Collectively, the conference has contributed to 106 bowl appearances with teams like Marshall and Southern Mississippi often performing well but generally flying under the national radar.
10/22
Davebanner12 / Wikimedia Commons
Joan C. Edwards Stadium
College: Marshall University
Stadium capacity: 30,000
Google rating: 4.6
Average attendance: 24,063
Percent of total capacity at the average game: 80.21%
Since playing its inaugural game in 1991 at Joan C. Edwards Stadium, the Marshall football team has recorded one of the highest home winning percentages among all FBS teams at its current home venue. While on campus, fans should also be sure to check out the Memorial Fountain, a site dedicated to the players and staff who lost their lives in the tragic 1970 plane crash.
11/22
Ken Lund / Wikimedia Commons
Independents
There are six DI football teams across the country not part of any conference. Whereas most teams choose to join a conference for TV and bowl revenue and ease of scheduling, these outliers have unique circumstances as to why they've remained solitary. For example, Army is funded by the U.S. government and already has guaranteed games against rivals Navy and Air Force. Meanwhile, Notre Dame has tried to join, only to be turned down. Despite having no affiliation to a specific conference, a few of these teams remain wildly popular and thus teams want to play them. Their strength of schedule generally isn't an issue and they still earn broadcasting revenue with exclusive network deals.
12/22
HunterMatthew / Shutterstock.com
Notre Dame Stadium
College: University of Notre Dame
Stadium capacity: 80,795
Google rating: 4.7
Average attendance: 77,622
Percent of total capacity at the average game: 96.07%
The Fighting Irish are one of the most popular teams in the country despite being independent. Every home game since 1966 has been a sellout minus one on Thanksgiving Day in 1973 when the students were away. Gameday traditions like the kilt-clad Bagpipe Band and the feisty leprechaun mascot, including the first female leprechaun this year, make the stadium experience unlike anything else.
Mid-American Conference
Another conference that largely flies under the radar, the MAC has had six different programs compete in the division championship game the past three years, with each receiving a bowl invitation. Without one true dominant program, the uncertainty makes it all the more exciting. Teams to watch generally include Miami (Ohio) and Toledo.
14/22
JP Waldron/CSM / Shutterstock.com
Glass Bowl
College: University of Toledo
Stadium capacity: 26,248
Google rating: 4.6
Average attendance: 21,352
Percent of total capacity at the average game: 81.35%
Originally built by hand, the Glass Bowl was a true labor of love that took 300 men over one year to complete as part of a public works project. The stadium has been remodeled countless times to increase seating and modernize facilities but remains dedicated to Toledo's primary industry. During each home game, a Civil War-era cannon is shot to end each quarter and after every Rockets score.
Mountain West Conference
Despite not being overly competitive, the Mountain West still has some crowning achievements under its belt. It was the first conference to establish a sports television network dedicated solely to an intercollegiate athletic conference and the first to experiment with the coaches' challenge. Boise State has generally been the dominant team this decade.
16/22
melissamn / Shutterstock.com
Albertsons Stadium
College: Boise State University
Stadium capacity: 36,387
Google rating: 4.6
Average attendance: 33,068
Percent of total capacity at the average game: 90.88% 
Boise State claims a unique home-field advantage by coating the field in one of its school colors. The only Division I stadium to be outfitted with blue AstroTurf, the field is lovingly referred to as "Smurf Turf" and a major tourist attraction. To date, more than 12,000 visitors from all 50 states have come to see the peculiar design.
Pacific-12 Conference
Deemed the conference of champions, the Pacific-12 — or Pac-12 as it's more commonly referred to — has had the most NCAA titles of any conference and is the only conference to win more than 500 championships collectively through its sports programs. The conference has had a long legacy of success on the football field with USC, Stanford, UCLA, Oregon and, most recently, Washington typically dominating the competition.
18/22
cpaulfell / Shutterstock.com
Husky Stadium
College: University of Washington
Stadium capacity: 70,138
Google rating: 4.7
Average attendance: 69,068
Percent of total capacity at the average game: 98.47%
Annually voted the most scenic football stadium in the country, Husky Stadium, set right on Union Bay in Seattle, has created the unique tradition of "sailgating," or arriving at the game via charter boat. Inside the stadium, nearly 70% of the seats are located between the end zones, making it one of the loudest places to play and cheer.
Southeastern Conference
One of the premier conferences in the collegiate sports, the SEC is synonymous with football. Widely considered to be the strongest DI conference in the country, Alabama, LSU, Auburn and Georgia have devout fanbases and frequently find themselves at the top of the national rankings come end of season.
20/22
Action Sports Photography / Shutterstock.com
Sanford Stadium
College: University of Georgia
Stadium capacity: 92,746
Google rating: 4.8
Average attendance: 92,746
Percent of total capacity at the average game: 100%
Home of the Bulldogs, the team's much-adored pooch, Uga, is one of the most recognizable mascots in the county. So beloved and integral to the program, the school buries the past mascots in marble vaults in the stadium. Sanford Stadium is also known for the tall green hedges that surround the stadium, symbolically protecting and shielding the sacred space.
21/22
Brad McPherson / Shutterstock.com
Sun Belt Conference
The youngest conference in the country, the Sun Belt has only been around since 2001 but is getting progressively better as time goes on. What started as a laughable "one-bowl league" has had as many as six invitations in recent years.
22/22
Kreeder13 / Wikimedia Commons
Veterans Memorial Stadium
College: Troy University
Stadium capacity: 30,000
Google rating: 4.6
Average attendance: 24,527
Percent of total capacity at the average game: 81.76%
Veterans Memorial Stadium at Larry Blakeney Field has seen tremendous growth and change during its 64-year history. It has more than tripled in seating capacity and was one of the first schools in the Deep South to install AstroTurf. In true southern fashion, the players wear bow ties for the walk-on because football is a sport worth dressing up for.
More on Saving Money
Methodology: GOBankingRates analyzed all 130 NCAA Division I Football Subdivision (FBS) stadiums across each of the 10 conferences and independent teams to find the best college football stadium for each conference. GOBankingRates ranked each stadium by its (1) Google rating, and then took the capacity for the stadium sourced from the college's official website and the 2018 average attendance numbers sourced from the NCAA's 2018 team-by-team attendance report to give (2) the percent of full capacity at an average game. These two factors were scored and then combined — with the lower score being best — to produce a final ranking. All data was collected and accurate as of Aug. 6, 2019.
About the Author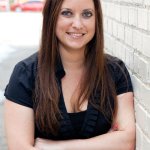 Lauren Monitz is a travel writer and social media influencer specializing in approachable adventures and offbeat explorations. With a BS in Advertising from the University of Colorado and an MS in E-business from Depaul, she has over 10 years of experience in content and social strategy for leading tourism destinations, publications, and hospitality clients. She has bylines around the web from Fodor's and Huffington Post to MSN and AOL, has done Snapchat diaries for the Food Network, and Instagram takeovers for Forbes. From becoming a certified Viking in Iceland to blackwater rafting in New Zealand, she is on a perpetual mission to seek out the most insane adventures she can find and introduce you to things you never even knew you wanted — or needed — on your bucket list. With a goal of visiting all 50 states and at least 50 countries by 50, she is an expert at experiential travel across the globe and close to home. A Chicago native, a Denverite by choice, and perpetually on the go, her mantra is, "Life is short and the world is Wide, Eat, sleep, travel, repeat." You can follow her (mis)adventures on http://thedownlo.com or on Instagram (@lmonitz @anadventurestory and @onetastytrip).