Check Out These 7 Cheap and Wacky Festivals
You don't have to spend a lot to have a wild time.
On weekends, we're always looking for fun things to do with our kids that won't cost us a ton. Our area has a lot of farmer's markets but they are usually just a bunch of tents with people selling stuff — the opposite of what you want if you're looking to avoid spending money. When the kids are a little older, we hope to look towards hiking as an option. For now, we check our local event calendar for various festivals, and as the weather improves, we'll have a chance to see more. One event we always enjoy is a local arts festival, Columbia Festival of the Arts, that takes place on the edge of a lake and features works from local artists. It's a blast.
If you're looking for a fun trip to brag to the folks back home about, but you're operating on a small budget, not to worry. As it turns out, America is full of surprises, including some fun and unique events that won't break the bank. For those who like the weird and zany, or even those just looking to discover a new side of the good ol' USA, these cheap, wacky festivals are sure to be right up your alley.
Read: Oddest Small Town Traditions in the US
Texas SandFest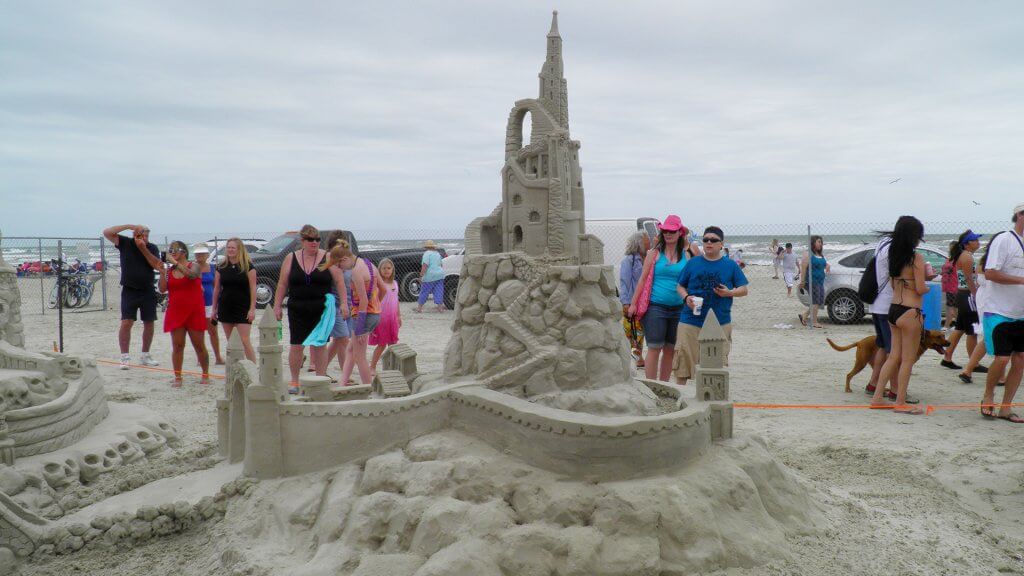 For a mere $10, you can get a wristband for three days of non-stop beachy fun. What's more, it's free for kids under 12, so bringing along the little ones won't put a dent in any savings challenges you might be doing. There are not only sandy beaches along the Gulf of Mexico at Port Aransas, Texas, but also tons of music tents so you can dance your heart away. If you're feeling adventurous, go ahead and enter the sand sculpting contest as an amateur. Registration fees start at $35 for a solo entry and get up to $100 for a team of six or fewer people.
Otherwise, go ahead and walk along the beach and check out the cool designs from amateurs and pros alike.
NOLA Pyrate Week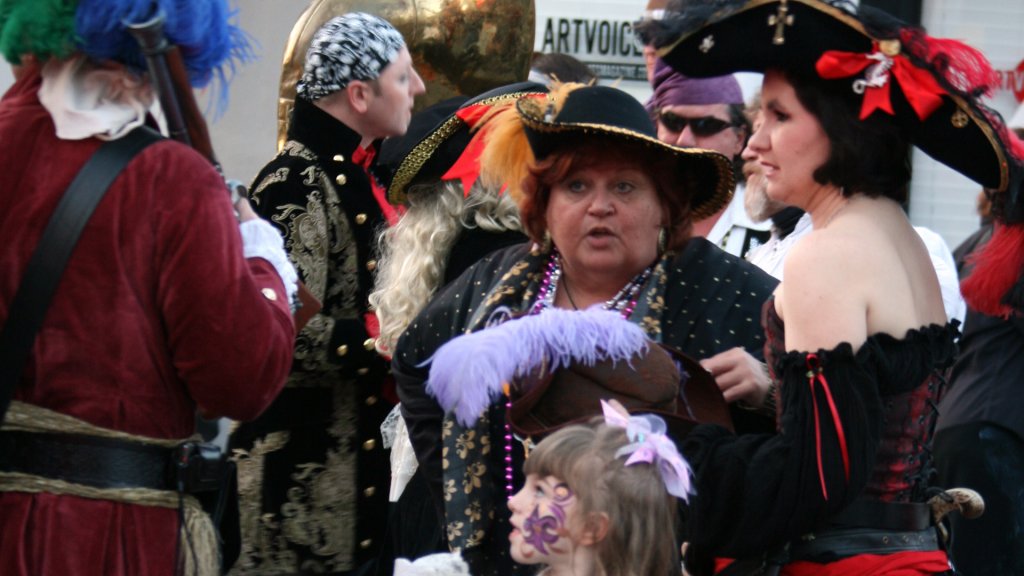 Yup, New Orleanians aren't solely known for their Mardi Gras. NOLA Pyrate Week celebrates Louisiana's culture, history and community with a full 10 days of food, art, music, events and pirate shenanigans. There are also tours of places of interest, and historical sites to visit nearby. According to organizers, this festival isn't so much an event as it is a gathering of like-minded folks who want to help the community and experience some of the city's heritage.
Remember, although some of the activities are cheap, partaking in beverages at the local bars can add up, so be careful.
Olean Testicle Festival
Are you an adventurous foodie in Missouri? Like really adventurous?
Then check out this testicle festival, an event held in Olean, Missouri. The main feature — you guessed it — is the cooked testicles from a variety of animals served up to eat. Apparently, the fried turkey testicles (which they like to call turkey fries) are usually sold out by the time afternoon rolls around.
This festival is hosted by the non-profit organization Jaycees and is free to attend. There are live bands, carnival games and other menu options for those who feel nervous about eating "unique" dishes. Feel good knowing that the money you spend all goes toward charitable causes, such as Project Prom and donations to families who are in need during the holidays.
Doo Dah Parade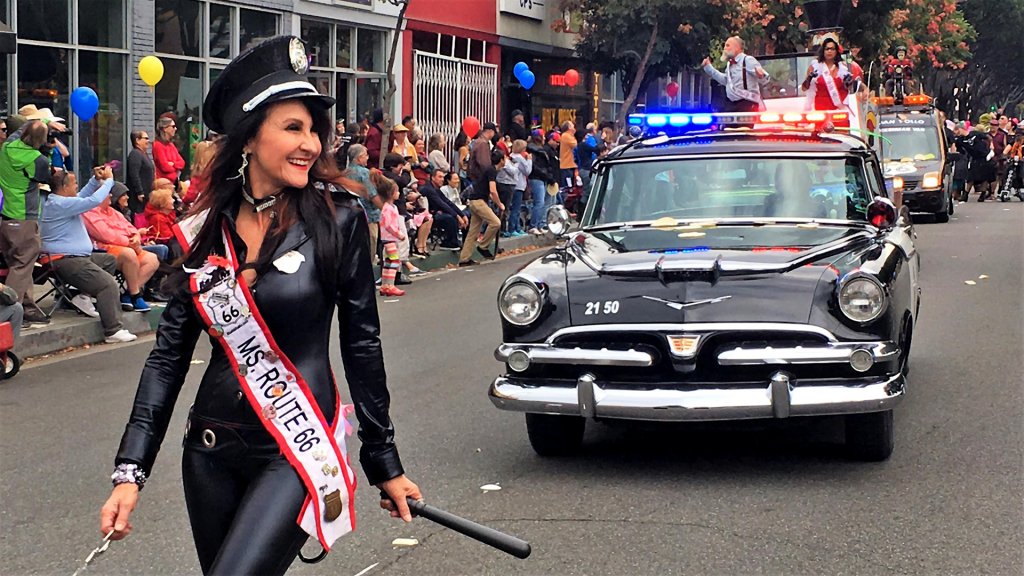 Hosted in Pasadena, Calif., the Doo Dah Parade is a lighthearted parody of the Rose Parade. For those who aren't familiar, it's a tradition that's been going strong for more than three decades. The event follows pretty much the same route as the Rose Parade and features wacky and wild floats, ridden by vikings and other interesting characters. There are some raunchy floats, as well as satirical ones. It's known as the "twisted sister" of the perhaps more mellow (but still fun) Rose Parade.
FoolMoon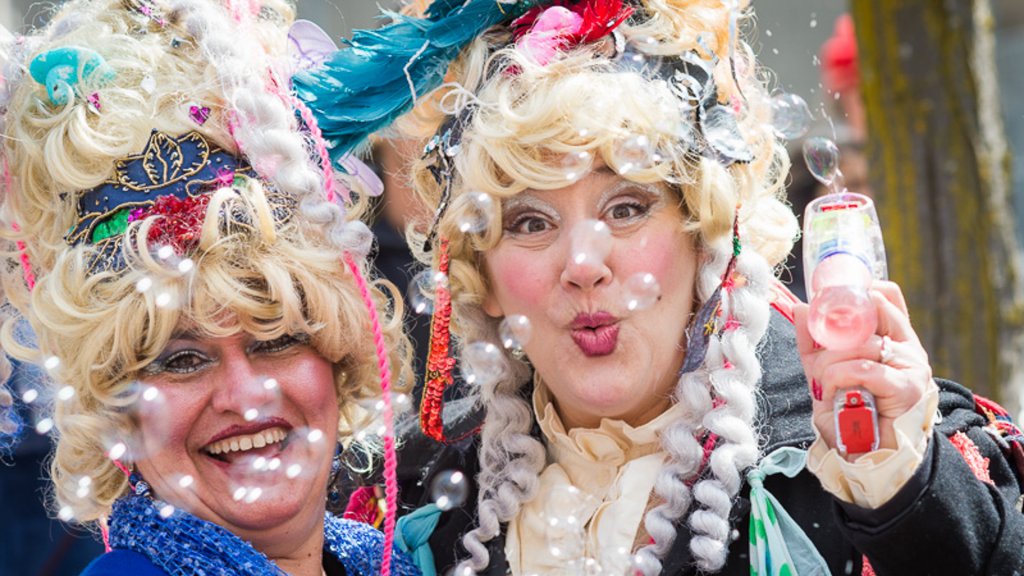 Based in Ann Arbor, Mich., this festival begins on a Friday evening, marking the "foolish weekend." Attendees are invited to make fun creations ranging from lanterns to costumes, and gather for an evening full of family-friendly activities, laser shows and cool interactive installations. Of course, you can check out others' innovative creations while you're at it.
Though you're welcome to put together your own, there are also many luminary building workshops that you can stop by for free before the festivities begin.
Tucson Juggling Festival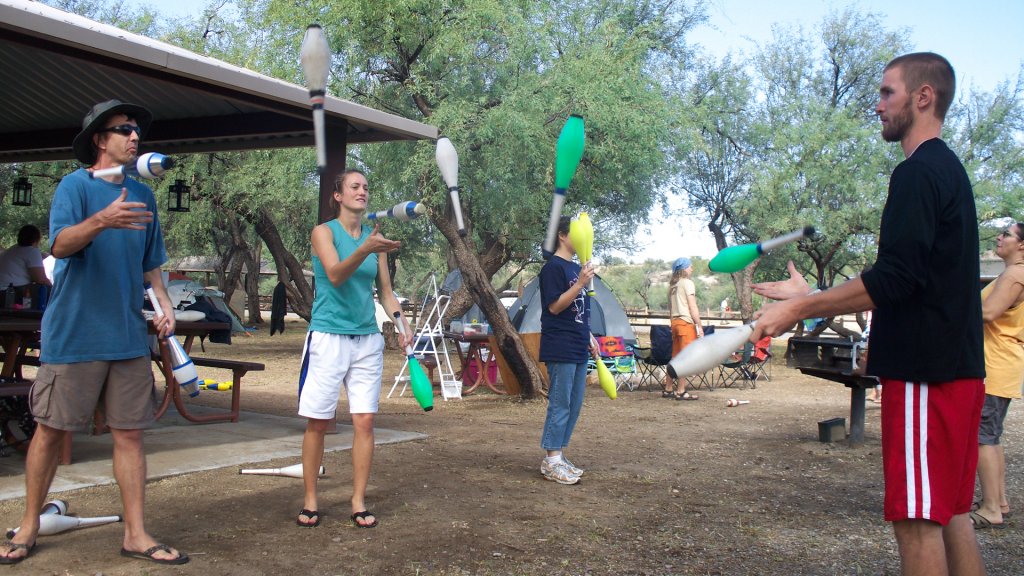 Celebrating its 10th anniversary this year, the Tucson Juggling Festival is held at Catalina State Park, just north of Tucson, Ariz., and goes on for three days. Bring your juggling equipment and be prepared to hike, juggle and eat potluck food. They have other activities other than juggling, too, such as sewing juggling bags and stenciling items likes shirts or bags. You can decide for yourself if you want to decorate with a juggling motif.
The festival is by donation only, though you'll need to pay for accommodations. It's primarily camping, but you can spring for a hotel nearby and maybe get a deal.
Eeyore's Birthday Party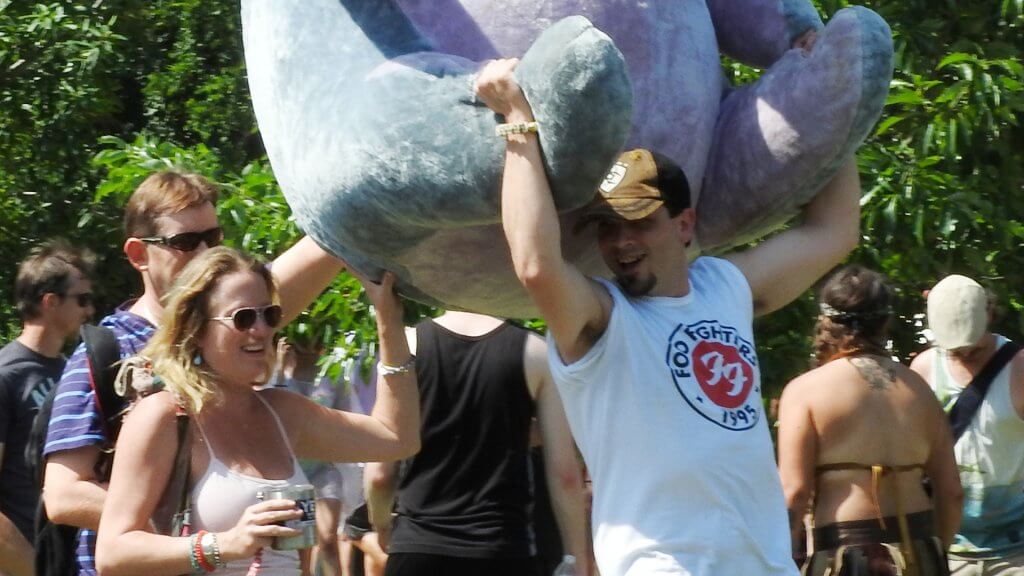 Eeyore's Birthday Party has been celebrated for over 50 years in Austin, Texas. Held at Pease District Park, this is a fundraiser held in the name of the lovable yet melancholy donkey featured in the Winnie-the-Pooh stories by A.A. Milne. The day-long party is free to attend and has free children's events. You can enjoy live music, costume contests and Maypoles for the young (or young at heart).
Not only are costumes encouraged, but artists will also do things such as henna and temporary tattoos to help you get more into character. If you fancy yourself some music, bring your instrument — there are always drum circles you can join. If you stick around long enough, you can even meet Eeyore and wish him a happy birthday.
If you don't live near any of these locations, it never hurts to turn to the internet to find local events and festivals. Most community events are cheap, or even free, and one of the most popular things we look for whenever we try to find fun, frugal things to do each weekend with our kids.
Click here to read more about life-changing festivals around the world and the cost to visit them.