MLB World Series: 11 Most Expensive Baseball Memorabilia
The most expensive baseball memorabilia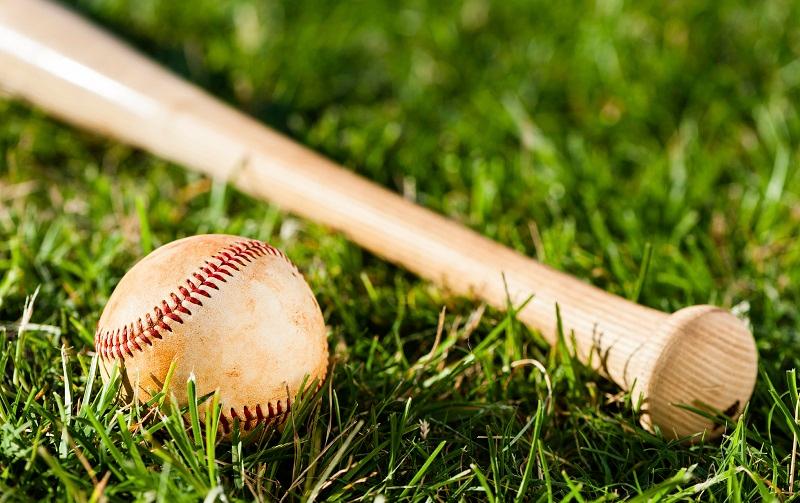 No sport is more American than baseball. Because the game dates as far back as the late 1700s, it evokes feelings of nostalgia and joy in many. Known as America's national pastime, baseball has produced a rich body of lore and superstitions, like the Curse of the Bambino.
It's not surprising that some baseball players have become legends, due to the sport's universal popularity. An offshoot of the growth of these legendary baseball players is the growth of the baseball memorabilia industry. As more people want to get their hands on something to remember their favorite stars by, the increasing value of certain collectibles has reached stratospheric levels.
With the MLB World Series upon us, here's a look at 11 of the most expensive collector's items and memorabilia in baseball history.
11.
Barry Bond's 756th Home Run Ball:
$752,467
Marc Ecko, a manufacturer of urban-inspired clothing, bought Barry Bond's 756th home run ball for exactly $752,467.20 at an auction in 2007. He then set up a website to get people to vote on what he should do with the ball. People were given three choices;
Make Your Money Work for You
Give it to the Hall of Fame in Cooperstown
Give it to the Hall of Fame defaced with an asterisk representing Bond's tarnished record
Send it into space
The result was that 47 percent of ten million votes wanted it marked with an asterisk and sent to Cooperstown Hall of Fame, which is what Marc Ecko apparently did.
10.
Don Larsen's Jersey

From H

is Perfect Game:

$756,000

Don Larsen was the first and only player to throw a no-hitter in a World Series game. It was game five of the 1956 World Series when Larsen threw Dale Mitchell a high fastball. Even though Larsen went on to have a mostly unspectacular career, his perfect game is a record which has never been broken.

In 2012, Larsen, seeking to raise money for his grandchildren's college funds, sold the jersey he wore while pitching his perfect game. Steiner Sports conducted the auction and even though executives at the firm said bidding could reach as high as $2 million, the jersey was sold for $756,000. Though not a record, three-quarters of a million is nothing to sneeze at and puts him at number 10 on this list.

Make Your Money Work for You
9.
Babe Ruth's 1934 Full Uniform:

$771,000

A baseball uniform consisting of a gray wool jersey with a red "3" stitched on the back, gray pants and dirt-stained stirrup socks is perhaps the only complete uniform still around that was worn by Babe Ruth. It was sold at an auction in 2005 for around $771,000 and is likely worth much more now.

Recently on display at the World of Little League Museum in South Williamsport, Pa., its owner was never disclosed.
8.
Babe Ruth's 1933 Home Run Ball:

$805,000

Babe Ruth hit the first MLB All-Star Game home run in 1933. Earl Brown, watching the game from the bleachers of Chicago's Chomiskey Park, caught the ball and two weeks later he was able to get Ruth to sign it. William Brown inherited the ball from his father, Earl, who died in 1965. William held onto it until 2006 when his wife was in ailing health. The family, including William's two grown sons, then decided that the time had come to sell.

The ball was put up for auction by Hunt Auctions, and a private, unidentified buyer paid $805,000 — which included $105,000 in commissions — for the ball.

Make Your Money Work for You
7.
Babe Ruth's 1932 "Called Shot" Jersey:
$940,000
It was Oct. 1, 1932 and game three of the MLB World Series. Babe Ruth had already hit a home run. The Cubs were taunting him mercilessly as he stepped up to the plate. Babe yelled and gestured, appearing to point to where he was going to hit the next pitch and then proceeded to do just that. Eighty years later, fans and sports historians alike are still divided as to whether Babe Ruth actually called his home run shot.
Despite the controversy, the jersey he wore at the game sold in 2005 for a staggering $940,000. It was sold by a Long Island memorabilia company, Grey Flannel Auctions, to an undisclosed buyer.
Infographic: The 9 Highest-Paid MLB Players by Position
6. Babe Ruth's 1919 New York Yankees Contract: $996,000
The contract selling Babe Ruth to the New York Yankees in December 1919 fetched $996,000 at auction in 2005. When Pres Frazee announced the sale of Babe Ruth to the New York Yankees, he said, "No other club could afford to give the amount the Yankees have paid for him, and I do not mind saying I think they are taking a gamble." After the sale, the Red Sox's did not win another Championship for 86 years, until 2004. This became famously known as The Curse of the Bambino.
Make Your Money Work for You
5.
Babe Ruth's 1918 Contract With the Boston Red Sox:

$1,020,000

Though the initial contract between Babe Ruth and the Boston Red Sox was only worth $5,000, the document itself sold at an auction in 2014 for $1.02 million. The person who purchased the contract wished to remain anonymous.
4.
Babe Ruth Bat F

rom First Home Run at Yankee Stadium in 1923: $1,265,000

The bat that Babe Ruth used to hit the first home run against the Boston Red Sox at the opening of Yankee Stadium on April 18, 1923 was sold in 2004 by SCP Auctions in California.

Babe Ruth gave the bat to the Los Angeles Evening Herald. The newspaper later sponsored a high school home run hitting contest, which Victor Orsatti won. His prize was the bat. When Orsatti died in 1980, he left the bat to his caretaker. Twenty-four years later, the caretaker gave SCP the bat to auction, and it sold for $1.265 million.

Babe Ruth had inscribed on the bat, "To the Boy Home Run King of Los Angeles 'Babe' Ruth, N.Y. May 7, 1923." David Kohler, president of SCP Auctions said, "Virtually everyone who sees it is simply blown away, not only by the mere existence of the bat, but also by its incredible beauty. It has a definite aura about it."

Related: 5 Famous MLB Players Who Went Broke
3. Honus Wagner
Pittsburgh Pirate Shortstop

1909 Baseball Card: $2,105,770

Known as the Holy Grail of baseball cards, the 1909 tobacco card of Pittsburgh Pirate shortstop Honus Wagner was sold by Goldin Auctions in New Jersey for exactly $2,105,770.50 on Feb. 25, 2013. These cards were made by the American Tobacco Company without Wagner's permission. When he discovered the cards' existence, Wagner made the company recall them all.

According to the auction house, Wagner had said at the time that he did not want kids buying cigarettes. As a result, there are only about 50 cards in existence. They were released as Wagner was preparing to win his seventh batting title and lead the Pirates to their first World Series win. The buyer has chosen to remain private.
2.
Mark McGwires 70th Home Run Ball:

$3,005,000

Phil Ozersky caught Mark McGwire's 70th home run ball after it bounced out of the hands of two co-workers. Phil sold it at auction in 1999 where it was bought by Todd McFarlane for over $3 million. The baseball, so-called the "crown jewel of sports memorabilia," was bought by the creator of the Spawn comic books.

Even though there were those who thought McFarlane was crazy for spending so much on a slightly smudged baseball, McFarlane credits his baseball memorabilia collection with helping him open doors that allowed him to snag a contract that made him the official distributor of action figures for all four major American sports.

Phil Ozersky was able to put the $2.7 million he received from the sale of the ball — after commissions — to good use. He built his father a handicapped-accessible home in Florida.
1.
Babe Ruth's Yankees Jersey:

$4,415,658

It's not surprising that the most famous baseball player of all time, George Herman Ruth — Babe, The Bambino, The Sultan of Swat — tops the list. In 2012, the earliest known Yankees jersey, which was worn by Babe Ruth in about 1920 during his first season with the New York Yankees, was sold by SCP Auctions for $4.4 million.

The jersey, which comes complete with dried underarm sweat stains and dirt marks, is the most expensive piece of sports memorabilia ever purchased to date. SCP Auctions president David Kohler said in a statement, "This proves again that Babe Ruth is 'king' in the sports memorabilia world." Mike Heffner, president of Lelands, the memorabilia auction house, said at the time that "such a spectacular piece will find a home with one of our private clients who truly appreciates its historic significance."