The 10 Dumbest Money-Related Yahoo! Answer Fails
Sure, we all have trouble managing our finances from time to time. Some more than others. Thanks to YahooAnswerFail.com and Yahoo! Answers, we've rounded up ten of the dumbest money-related questions you've ever heard of.
1. Ball and Chain Fail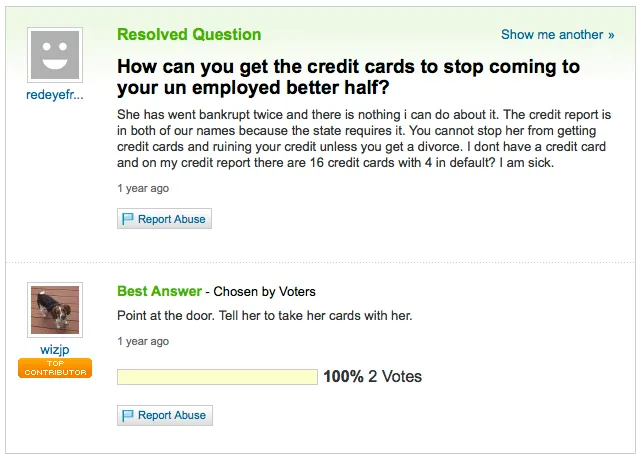 2. Halfsies Fail

3. Change Fail

4. Fiery Fail

5. Modest Fail

6. Robber Fail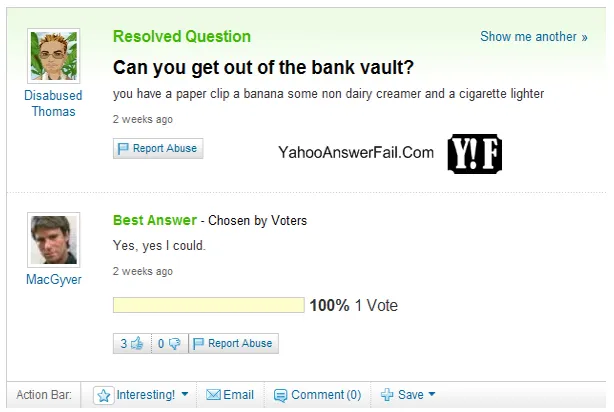 7. Bum Fail

8. Millionaire Fail

9. Tax Fail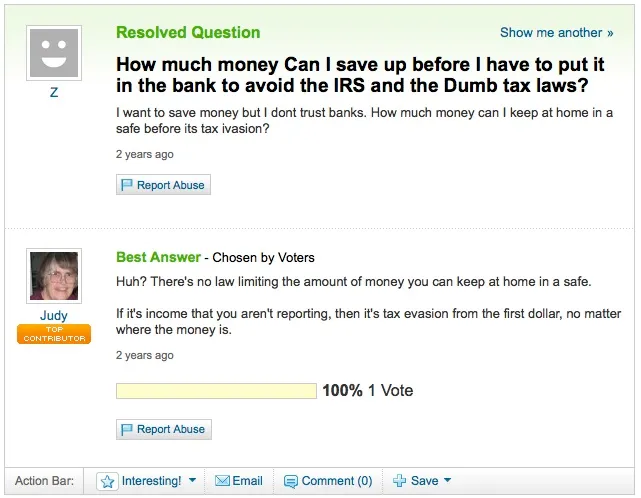 10. Purse Snatcher Fail
Moral of the story: don't get your finance advice from Yahoo! Answers.