Food Stamps: Low-Income Shoppers on SNAP EBT Can Now Use Benefits for DoorDash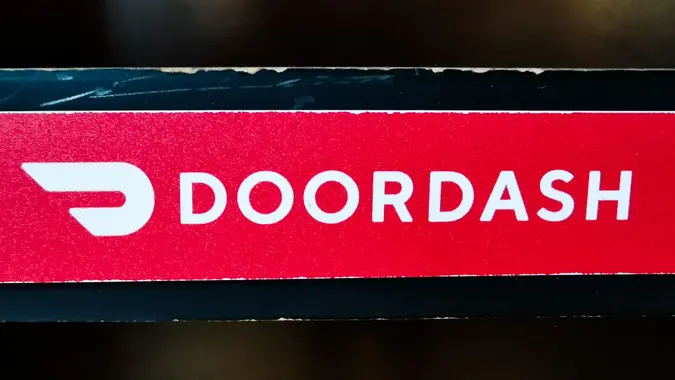 Beata Zawrzel / NurPhoto / Shutterstock.com
DoorDash, an online food ordering and food delivery platform, announced it will begin accepting SNAP and EBT payments with multiple grocery partners, including ALDI, Albertsons, Safeway, Meijer and participating 7-Eleven stores. These partnerships now give SNAP recipients access to on-demand delivery of eligible grocery items from 4,000 grocery and convenience locations nationwide.
"The rise of on-demand grocery delivery has had a transformational impact on food access. This is especially true for vulnerable populations, including seniors, people living in food deserts, and those facing disability or transportation barriers," said Fuad Hannon, VP of new verticals at DoorDash.
DoorDash isn't the only company integrating SNAP/EBT payments into their ordering channels, PYMNTS reported. Walmart and Kroger have been adding or improving EBT payment options, and Instacart has been working with the U.S. Department of Agriculture (USDA) to expand SNAP/EBT access to grocery partners nationwide next year.
Companies that don't add these payments may lose these customers to competitors. The latest USDA data showed there were 41.4 million SNAP participants as of March.
In an interview with PYMNTS, Ofek Lavian, CEO of third-party payment processor Forage, explained that many SNAP/EBT participants live in areas where the nearest stores don't offer healthy foods, and grocery delivery may be the only way to get the ingredients they need. Many of these consumers are also likely to have disabilities, Lavian noted, and having delivery options is key to accessibility.
Doordash will also offer SNAP recipients a DashPass membership with $0 delivery fees on eligible orders, free for two months. Once SNAP recipients add an EBT card to the payment method section on the DoorDash app under Program Cards, they'll receive an email with a link to redeem their free DashPass membership.
Make Your Money Work for You
More From GOBankingRates