Food Stamps Schedule: Access Oklahoma SNAP Benefits for March 2023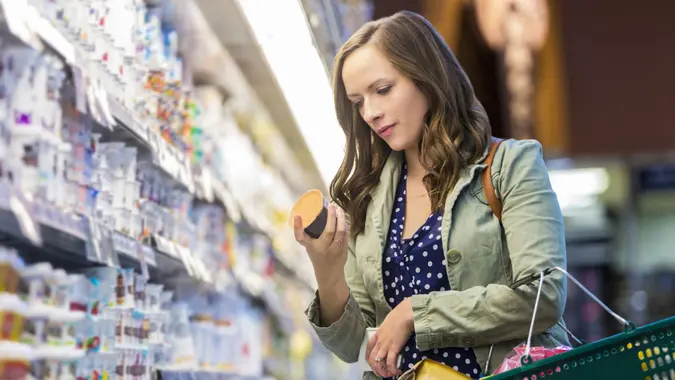 SDI Productions / Getty Images
The Oklahoma Supplemental Nutrition Assistance Program (SNAP), previously called food stamps, distributes benefits over the same three days every month depending on the last digit of your case number. SNAP provides monthly nutrition benefits to households that meet eligibility guidelines.
Food Stamps: How Ending Enhanced SNAP Could Hurt Walmart, Dollar Stores
More: SNAP Debate Has Politicians Facing Off Over Cuts
In Oklahoma, SNAP is administered by the Oklahoma Department of Human Services (OKDHS). To receive SNAP benefits in Oklahoma, the OKDHS says your household must meet income standards and work requirements. You can apply online at OKDHSLive.org or submit a completed paper application to your local DHS Human Services Center. Forms are available online and in local offices. Once approved, the agency will send you the Access Oklahoma Card, the state's version of the EBT card.
Oklahoma SNAP benefits are sent out over three days — the 1st, 5th and 10th — based on the last digit of your case number. Here's the March 2023 Oklahoma SNAP schedule:
| | |
| --- | --- |
| Case number ends in: | Benefits available: |
| 0 -3 | March 1st |
| 4 -6 | March 5th |
| 7 -9 | March 10th |
SNAP benefits are used to purchase most food items at authorized locations, like grocery stores, some retail locations and even online. Use the USDA's SNAP Retail Locator to locate nearby SNAP-authorized retailers or check for approved online retailers.
Make Your Money Work for You
Your Access Oklahoma Card can be used at farmers' markets participating in the Double Up Oklahoma program. This state program matches the value of SNAP dollars up to $20 per day whenever you spend your benefits at farmers' markets and grocery stores. You can check the Double Up Oklahoma website to find participating locations near you.
SNAP benefits can be used to purchase most foods and seeds and plants, which produce food for the household to eat. However, the U.S. Department of Agriculture does have restrictions on how your SNAP dollars are spent. Among the items you can't buy with SNAP benefits are alcoholic beverages, tobacco products, vitamins, medicines, supplements, live animals and nonfood items.
SNAP Benefits: Can You Use EBT Card To Purchase Hot Food?
Learn: Social Security's Latest Rule Could Mean Bigger Payments – If It Passes
Access Oklahoma Cards come with other perks, including discounts on certain products and services. Oklahoma SNAP recipients can sign up for an Amazon Prime EBT discounted subscription for 50% off, which is $6.99 per month. Your EBT card can also be used for free or discounted admission to hundreds of museums, aquariums and zoos nationwide. In addition, the Federal Lifeline Program provides free or low-cost landline or cell phone service to all EBT cardholders.
Make Your Money Work for You
For more information, look online for discounts or free services available to SNAP recipients in Oklahoma.
More From GOBankingRates
Make Your Money Work for You