How to Save Money on Comics for National Comic Book Day
Here's how to get discounted and free comics on National Comic Book Day 2016.
Comic books have been at the forefront of American pop culture since they first emerged at the end of the 19th century. Today, more than a century later, four of the eight highest grossing movie franchises of all time were derived from comic book franchises.
National Comic Book Day is Sept. 25, and collectors, enthusiasts and aficionados across the country can celebrate their hobby without spending too much. Here are seven ways to save money on comics — and even get some free comic books.
Check Out: The 9 Richest Superheroes and Villains
Buy Trade Paperbacks
Trade paperbacks — also called TPB or simply "trade" — are collections of comics that were originally printed individually, but were later grouped together and packaged into book form — unlike graphic novels, which are sold individually. Not only are they conveniently packaged, but they can lead to bigger savings.
"Trade paperbacks can have the comics you want collected together for a cheaper price than going out and buying each single issue," said Omar Spahi, publisher and founder of OSSM Comics. "However, it's important to note that trades aren't as collectible as buying the single issues."
Make Your Money Work for You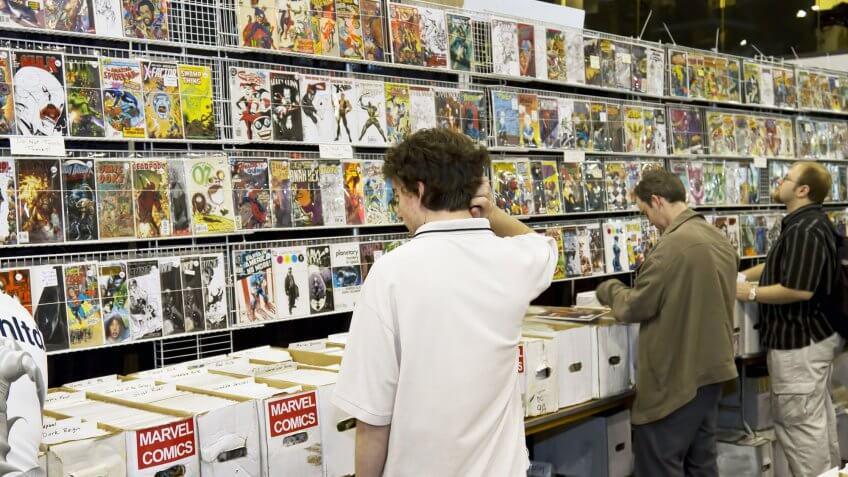 Wait Until the Novelty Wears Off
Like everything else, new, eagerly awaited comics cost the most when they first come out and demand is high. Patience is a virtue that could pay dividends for those who are willing to wait.
"Wait a few weeks after the initial release and check the discount section," Spahi said. "So if you can wait a month or two for that comic you want, and if your retailer orders enough of them, you'll probably find it cheaper in two to three months. Keep in mind, though, that you may risk the comic you want being sold out."
"Buy back issues — those comics that are not new, perhaps a few weeks or months old — and ask your retailer for a discount," said Stacey A. Giulianti, owner of Lauderdale Comics in Fort Lauderdale, Fla. "Often owners will give you a quick 10 percent off of issues that are no longer fresh."
See: The Top Video Game Franchises of All Time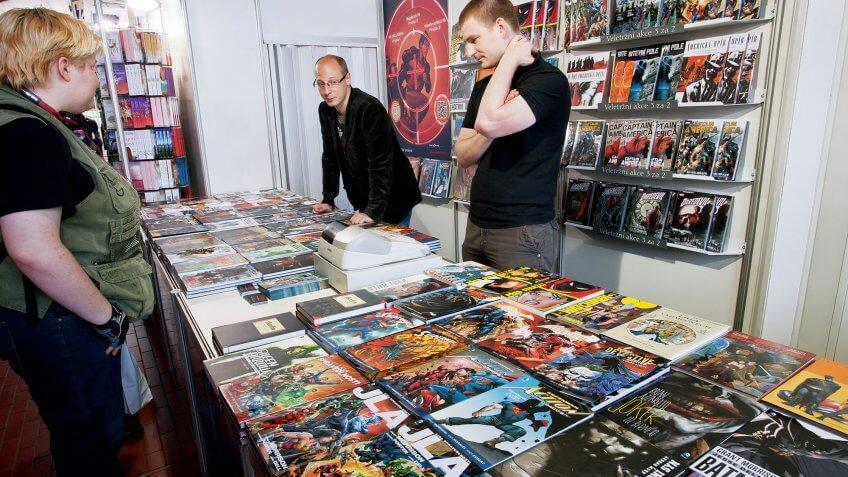 Negotiate Comic Book Prices
The value of comics, especially used comics, is often subjective. Good negotiators can get good deals. Simply being polite and reasonable, doing your homework and looking on eBay for a few comics you want can make all the difference, according to Shortboxed, a blog devoted to comics. The logic being, if you can prove to a dealer that you can get it for a certain amount on eBay, he or she is more likely to match that price on the spot.
Make Your Money Work for You
Also, you have to know which issues have more potential to be haggled down. "Old comics like Variants and Silver Age you should [be] able to haggle with the seller," Spahi said. "Try not to pay asking price for those and you could save mega bucks."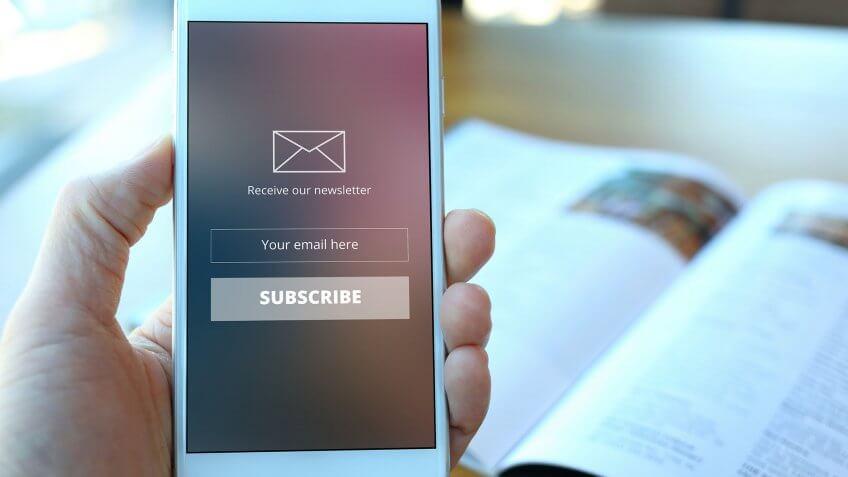 Subscribe Through Your Local Store
"The easiest way to save money on comic books is to subscribe through your local shop," Giulianti said.
Subscribing is simple: Participating stores allow customers to fill out a document that indicates which series they want to reserve, such as DC Comics Bombshells or Deadpool. Since all comics are delivered to stores across the country on Tuesday night, Wednesday is universal "New Comic Day." When the delivery arrives, the store takes the subscriber's comic and tucks it away, so when the customer comes in on Wednesday, the new comic will be waiting.
"There are no minimums to buy," Giulianti said, "and you can usually save 15 to 20 percent off the cover price — and be guaranteed the titles that you want." Basically, store owners might give you a discount to reward you for being a loyal customer. And you'll be supporting local comic book stores, which are the backbone of the hobby and a critical part of the community.
Make Your Money Work for You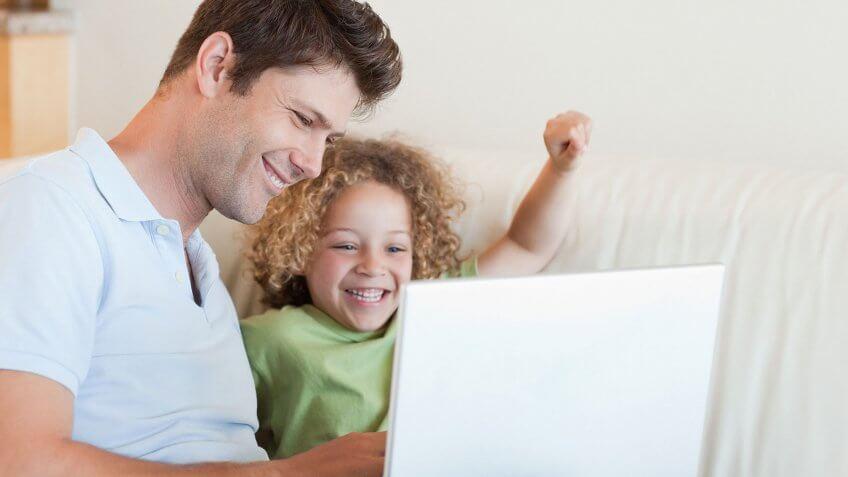 Check Out the Netflix of Comics
Like virtually every other niche in media and the arts, comic books have a corner of the internet that readers and collectors can check out to get a version of their hobby for less.
"Marvel comics has a service called Marvel Unlimited," said Brannon Garrett, owner of TechU4ria. "It's a really great service where you can have access to over 17,000 Marvel comics for only $9.99 a month. Think of Marvel Unlimited as the Netflix of comics. Most people could not possibly afford all the movies and television shows that Netflix currently holds. The same goes with comics. There are just far too many comic books to buy nowadays. With Marvel Unlimited I just log in to my account and browse through the digital comics I want to read. You can view the comics on mobile devices, computers and tablets."
For Garrett, who has been a Marvel Unlimited member since Aug. 13, 2011, it's not an either/or between digital and traditional. You can still buy all of the print comics you want, he said, but digital comics can save you a lot of money over the year.
Make Your Money Work for You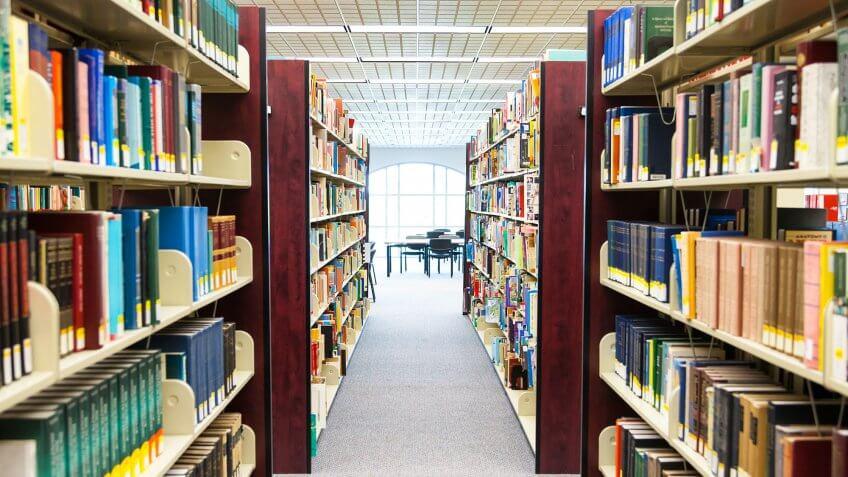 Borrow Comics From Your Local Library
With just a library card, you can borrow free ebooks, movies, music — and comic books. Hoopla Digital, for example, is an app that partners with more than 4,500 public libraries across the U.S. and Canada. Among the app's creative partners are DC Comics, Dark Horse Comics and Image Comics.
"[Hoopla] allows comic fans to discover and enjoy digital comics from their smartphones, tablets and PCs," said Jeff Jankowski, owner and founder of Hoopla Digital. "With no late fees or waiting periods, this service is a cost-effective way for people to access their favorite comics 24/7 — and for free, thanks to their local library."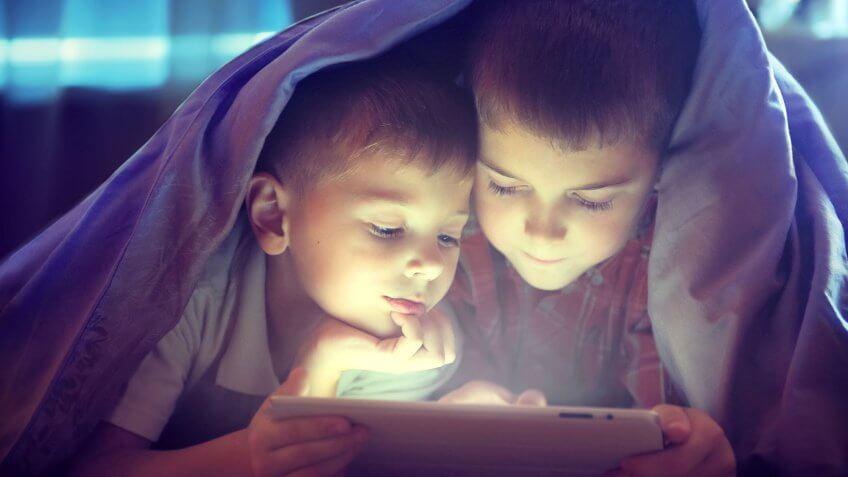 Explore the World of Webcomics
Comic book creator Kathleen Kralowec — who conceived "KerBop," "Electricity Is Her Element" and "The Lion and the Roc" — suggested broadening your horizons beyond Spider-Man and Batman by exploring the world of web comics. Web comics are exactly what the name implies: comics that were published on the web, like the ones created by Kralowec.
"For those looking to get fresh comics for less, I'd recommend web comics, which are often free," Kralowec said. "Hundreds of excellent new comics are available on Tapastic.com, LineWebtoon, and on countless individual websites." And if you're looking for bigger name comics, you can try apps like ComiXology, which offer an even bigger selection of digital comics to download, she said.
You can enjoy your favorite comic books for less on National Comic Book Day. But you can use these tips and tricks the other 364 days of the year as well. After all, there is never a bad day to get a free comic book.