How To Request a Refund for Apple or iTunes Subscriptions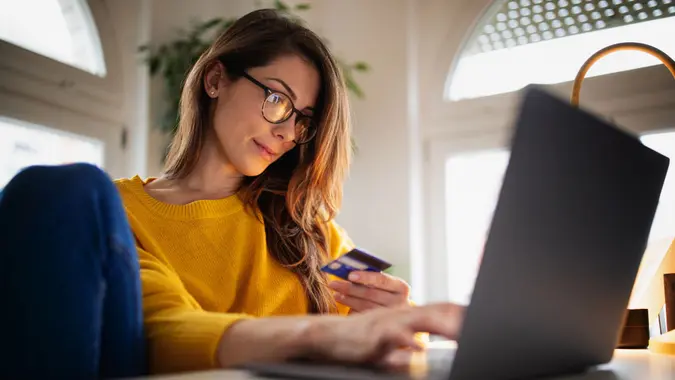 Dusan Atlagic / Getty Images
Did you forget to cancel an iTunes or Apple subscription before the automatic renewal, or were you erroneously charged for one? You're probably wondering, "Can Apple refund my money?" Yes, you may request an Apple refund on a subscription. This quick guide explains how to request one and how long it might take.
See: How To Get Cash Back on Your Everyday Purchases
How Do I Request a Refund From Apple?
You can easily dispute Apple charges and request a subscription refund on the Apple website using Report a Problem, Apple's tool for requesting refunds and reporting issues. Report a Problem can be accessed using any web browser. 
To make an Apple refund request:
Go to reportaproblem.apple.com and sign in using your Apple ID.
Select "Request a refund" from the "I'd like to…" drop-down list.
Select the reason for the refund request from the "Tell us more…" drop-down list.
Click "Next."
Select the subscription payment you'd like refunded from the displayed purchase history.
Click "Submit."
Why Am I Unable To Request a Refund on My Apple Subscription?
If you can't make a refund request via Apple's Report a Problem tool, it may be because of one of the following reasons:
Apple can't refund a pending payment. Once the payment goes through, you can submit your refund request.
Apple doesn't grant refunds on unpaid orders. Verify that your payment information is up to date if payment has failed, and then request your refund once the payment posts.
You can't make a second refund request for the same order. Check your refund status on the Report a Problem page to determine your refund status.
Make Your Money Work for You
How Can I Check the Status of an Apple Refund Request?
To check the status of an Apple refund request:
Use your Apple ID to sign in to reportaproblem.apple.com.
Select "Check Status of Claims" to view any pending refund requests. If this option is unavailable, you don't have any pending refund requests.
Click "Pending" to view a claim's status.
It can take up to 48 hours after filing a claim to receive a status update.
How Long Does an Apple Refund Take?
An Apple refund can take up to 60 days to appear on an account statement, depending on the payment method used for the purchase. All refunds are credited to the original payment method. Apple provides the following timetable for refunds to appear on various account statements:
| Original Payment Method | Refund Time |
| --- | --- |
| Apple account balance | Up to 48 hours |
| Mobile phone billing | Up to 60 days |
| All other payment methods | Up to 30 days |
What Is Eligible for an Apple Refund?
The Apple website doesn't provide a specific list of Apple services and products eligible for a refund. However, it does indicate that you may be able to get refunds on purchases from the iTunes Store, App Store and other Apple services.
Takeaway
Whether you forgot to cancel your iTunes or other Apple subscription or accidentally signed up for one, submitting an Apple refund request takes only a few minutes with the Report a Problem tool. Make sure you also confirm the cancellation of the subscription to avoid future billings. If you need additional help requesting a refund for an Apple subscription, contact Apple support.
Make Your Money Work for You
Editorial Note: This content is not provided by any entity covered in this article. Any opinions, analyses, reviews, ratings or recommendations expressed in this article are those of the author alone and have not been reviewed, approved or otherwise endorsed by any entity named in this article.