The Best Money-Saving Products You Can Buy on Amazon
Put money back in your pocket by buying these deals on Amazon.
You should always be on the lookout for products that will help you save money. Be more frugal and shop for those money-saving products at Amazon — and how much you could save compared with paying regular retail prices. The company uses a state-of-the-art algorithm that automatically matches or beats competitors' prices, which means there are numerous ways to save money on Amazon year-round.
GOBankingRates found 11 items that will save you money over time and can be conveniently purchased from Amazon for quick delivery. Check out these money-saving items — you might be surprised by what you can buy on Amazon that will help you save money.
Philips Sonicare E-Series Brush Heads
Save yourself from shelling out money at the dentist for dental work by keeping your teeth extra clean with an electric toothbrush. The Sonicare heads remove twice the plaque as a manual toothbrush, according to the manufacturer. But like regular toothbrushes, you should replace them every three months.
Making this simple switch will save each person in your household more than $8 a year by buying the brush heads from Amazon — where they're $18.95 for a pack of two — rather than paying retail. You'll save even more, if you count all the dental corrections you'll avoid — and your budget and your dental hygienist will thank you.
Walmart vs. Amazon: Who Charges Less for Shipping?
Earth's Best Organic Baby Food Variety Pack
You could buy a fancy baby food processor for a couple hundred dollars, pay a premium for organic produce and protein, and take the time to make it into mush for your baby — but you can save money and time by ordering the organic food already prepared. Getting this quality baby food delivered can help you save time — you won't have to go to the store or prep raw ingredients — and money. At $10.15 for a 12-pack, you'll pay less than retail, and can save even more with subscribe-and-save coupons.
Panasonic Eneloop AA Rechargeable Batteries
Save lots of money — and landfill space — by investing in reusable batteries. Buy them from Amazon and save more than $85 a year, according to Slavik Boyechko, blogger for Gear Dads, a website designed for video producers.
"As a video producer and electronics gear blogger, I go through a ton of batteries, and Amazon is currently way more affordable for rechargeable batteries than anywhere else," said Boyechko. Get a pack of 8 Panasonic Eneloop AA Rechargeable Batteries for $20.10 and recharge them up to 2,100 times.
Dunkin' Donuts K-Cup Pods
You've probably heard that if you give up your coffee shop habit you'll save a bundle. True story. So, make your coffee at home, the Dunkin' Donuts way.
Dunkin' Donuts finally partnered with Keurig to deliver its signature coffee blend in an easy-to-brew, single-serve pod. Using the pods isn't as cheap as brewing regular coffee, but you can score them at a reasonable price: Brew yourself a brand-name cup of coffee for just 62 cents per pod.
Cascade Complete Dishwasher Packs
Using a dishwasher can save you money because it's more energy- and water-efficient than doing your dishes by hand. Buy Cascade Complete packs for your dishwasher at Amazon and you'll save even more.
"Amazon's prices can be significantly lower than low-price leaders like Walmart, Target and Costco — especially if the items you're buying are on sale that week or you have a digital coupon you can apply simply by clicking the clip coupon link," said Karen Hoxmeier, money-saving expert and founder of My Bargain Buddy, a website dedicated to helping people find the best deals.
You can get an extra $4 off your first delivery of these dishwasher packs, plus save up to an additional 15 percent by using the subscribe-and-save option.
Dr. Bronner's Pure-Castile Soap
Save money around the house by using Dr. Bronner's soap for a number of applications. This all-in-one product will help you avoid having to purchase specialized cleaning products that are full of chemicals, and from buying multiple single-purpose personal and household cleansers.
Use this gentle, certified organic liquid cleanser as a face and body wash, a laundry detergent, dishwashing liquid, hand soap and even as a pest spray. You'll pay under $16 for 32 ounces.
Nature Made Fish Oil
You might save money on doctor appointments and prescription medication if you start a fish oil regimen. Fish oil is the third most used supplement in the U.S., according to a 2016 report from the National Center for Complementary and Integrative Health.
From helping the brain stay young to warding off middle-age weight gain, millions of Americans rely on this supplement to maintain good health. But health-conscious shoppers don't need to make the choice between quality and cost — Nature Made fish oil might just be one of the best things to buy on Amazon. You can get a 200-count bottle of softgels for $16.39.
Freshware Meal Prep Lunch Boxes
You don't need to spend money buying lunches during the workweek if you invest in these helpful meal-prep containers. Save money and do it yourself with these containers — you can control your portions, follow a meal plan and eat healthy and frugally by bringing food you've cooked yourself.
You'll save a few bucks by purchasing the containers on Amazon, where they're just under $12 for a 15-pack of single-compartment containers. If you use a lot of them, you can save up to an additional 10 percent by subscribing to regular reorders and deliveries.
Niagara Conservation Energy Saving Smart Surge Protector
Stop wasting money and energy, and start using smart surge protectors around your home. An energy-efficient surge protector can also help you avoid electronic disasters in the event of power outages, saving the ruin of costly tech gear and electronic equipment.
Devices that are connected through the surge protector to the master outlet will be automatically switched on and off to save energy — and lower your utilities bill. You'll have plenty of sockets to plug into with this strip that features eight total outlets. Your investment for this smart energy-saving device: $26.08.
Hydro Flask Sports Water Bottle
A water bottle is an essential first tool for saving money — and the environment. Avoid purchasing bottled water when you're on the go by investing in and using a reusable water bottle. Amazon offers this Hydro Flask that's double-walled and vacuum-insulated. It won't leak, and it has a BPA-free flex cap.
You'll spend under $25 for a 12-ounce bottle you can reuse for years to come — probably less than you'd spend in a month buying bottled water when you're out and about.
Watch Out: Dumb Expenses You Need to Slash From Your Budget Now
CMYK Solar-Powered Globe String Lights
When you have an outdoor party, there's nothing prettier than having strings of lights as decorations. If you're paying for the electricity, however, you might have to cut down on the number of lights.
Instead of worrying about paying to power your evening lighting, buy solar-powered strings of lights. Sure, you'll make the initial investment of $12.99 per 20-foot string, but you'll turn them on for free for as long as you have them.
Up Next: 10 Features That Make Amazon Prime Worth the Money
Barri Segal contributed to the reporting for this article.
All prices are accurate as of Sept. 26, 2017. Website prices are subject to frequent changes.
About the Author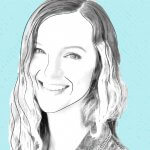 Morgan Quinn is an experienced personal finance writer and her work has appeared on WSJ.com, Huffington Post and Slate. She is also the former Managing Editor of Mint.com.