The Best Money-Saving Products You Can Buy on Amazon

6 min Read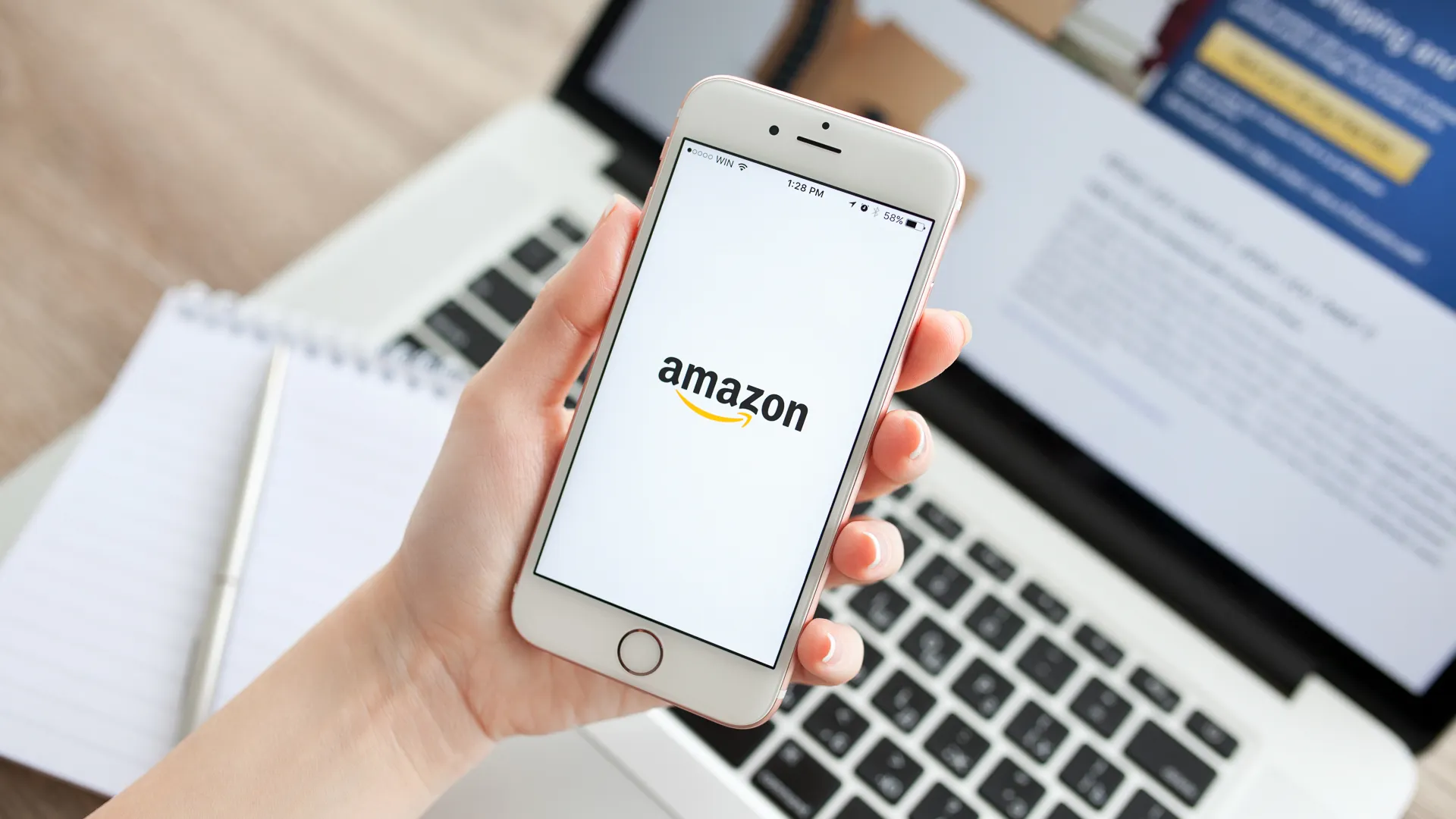 Make Your Money Work for You
Pampers Pure Protection Diapers
Pampers Pure Protection commands a cult following and a dynamite 4.9-star Amazon rating after more than 7,500 reviews. A 150-pack is on sale for $50, or about 33 cents per diaper. At Walmart, the exact same pack is $58.49, or 39 cents per diaper. The real savings, however, come over time with subscription buying. Prime members can save up to 20 percent on repeat deliveries of diapers through the Amazon Family program.
Walmart vs. Amazon: Who Charges Less for Shipping?
Gerber Puffs Cereal Snacks 
Like the Pure Protection diapers, Gerber Puffs Cereal Snacks hold a nearly flawless 4.9-star rating after more than 8,200 reviews. Also like the Pampers, they're good for up to 20 percent off on qualifying recurring purchases through Amazon Family, which includes baby food like Gerber Puffs in its discount program.
Panasonic Eneloop AA Rechargeable Batteries
Save lots of money — and landfill space — by investing in reusable batteries. Buy them from Amazon and save more than $85 a year, according to filmmaker and blogger Slavik Boyechko.
"As a video producer and electronics gear blogger, I go through a ton of batteries, and Amazon is currently way more affordable for rechargeable batteries than anywhere else," said Boyechko. Get a pack of four Panasonic Eneloop AA rechargeable batteries for $12.95 and recharge them up to 2,100 times.
Check It Out: 15 Times You Should Splurge, Settle or Skip When Shopping
LED Appliance Bulbs
By now, most people have probably replaced the bulk of their old incandescent light bulbs–which were hot and inefficient–with modern, long-lasting, energy-efficient bulbs. One of the big exceptions, however, is on appliances and under the microwave, where old-school Thomas Edison bulbs still reign supreme.
These Neanete LED under-microwave/over-stove lights last 10 times longer than 40-watt incandescents and cost just $11.80 for two.
Wait for It: 11 Things You Should Never Buy New
Make Your Money Work for You
Cascade Complete Dishwasher Packs
Using a dishwasher can save you money because it's more energy- and water-efficient than doing your dishes by hand. Buy Cascade Complete packs for your dishwasher at Amazon and you'll save even more.
"Amazon's prices can be significantly lower than low-price leaders like Walmart, Target and Costco — especially if the items you're buying are on sale that week or you have a digital coupon you can apply simply by clicking the clip coupon link," said Karen Hoxmeier, money-saving expert and founder of My Bargain Buddy, a website dedicated to helping people find the best deals.
You can get an extra $4 off your first delivery of these dishwasher packs, plus save up to an additional 15 percent by using the subscribe-and-save option.
Perfect Pod Cafe Reusable Coffee Pods 
The convenient pods made famous by Keurig K-Cups revolutionized the morning cup of joe–but coffee pods aren't cheap. Coffee itself, however, is perfectly affordable when it's not metered out into pre-measured portions, which is why making your own coffee is one of the most common money-saving personal finance tips. Openable, emptiable, and reusable coffee pods like these–which cost $7.99 for four–let you buy your own coffee at normal prices while still enjoying the simplicity of the pod experience.
Reusable Storage Bags
Another overlooked money waster is the consummately convenient but ultimately expensive Ziplock-style plastic storage bag. They're good for giving an airtight seal to just about everything, they're spill-proof and they can be tossed in the freezer with ease –but they're not cheap. Consider washable and reusable storage bags made from eco-friendly PVC-free PEVA material, instead. A variety pack of 22 reusable bags from Jagrom costs $22.99 to buy upfront but will pay dividends for a long time to come.
Think Twice: 50 Purchases Buyers Almost Always Regret
Make Your Money Work for You
Freshware Meal Prep Lunch Boxes
You don't need to spend money buying lunches during the workweek if you invest in these helpful meal-prep containers. Save money and do it yourself — you can control your portions, follow a meal plan and eat healthy and frugally by bringing food you've cooked yourself.
You'll save a few bucks by purchasing the containers on Amazon, where they're just under $12 for a 15-pack of single-compartment containers. If you use a lot of them, you can save up to an additional 10 percent by subscribing to regular reorders and deliveries.
Simple Modern Insulated Water Bottle 
With a rating of 4.8 stars after more than 26,000 reviews, Simple Modern can boast one of the most popular and beloved water bottles on Amazon. The one-liter stainless steel water bottle is vacuum insulated and comes with a straw for easy sipping, but no matter which vessel you choose, the point remains the same. By shelling out $19.99 upfront, you'll save big bucks on bottled water never bought for years to come–and reduce your plastic consumption along the way.
Brightech Solar String Lights
Throwback bare-bulb string lights offer just the right ambiance for backs yards, barbecues, porches, patios, and beyond. There's nothing pretty, however, about big electric bills. Instead of worrying about paying to power your evening mood lighting, buy solar-powered alternatives like this highly rated Amazon's Choice. Sure, you'll make the initial investment of $29.99 per 27-foot string, but you'll turn them on for free for as long as you have them.
More From GOBankingRates
Barri Segal  and Morgan Quinn contributed to the reporting for this article.
All prices are accurate as of Jan. 12, 2021. Website prices are subject to frequent changes.
Photo Disclaimer: Please note photos are for representational purposes only.
About the Author