The Best and Worst Things to Buy in August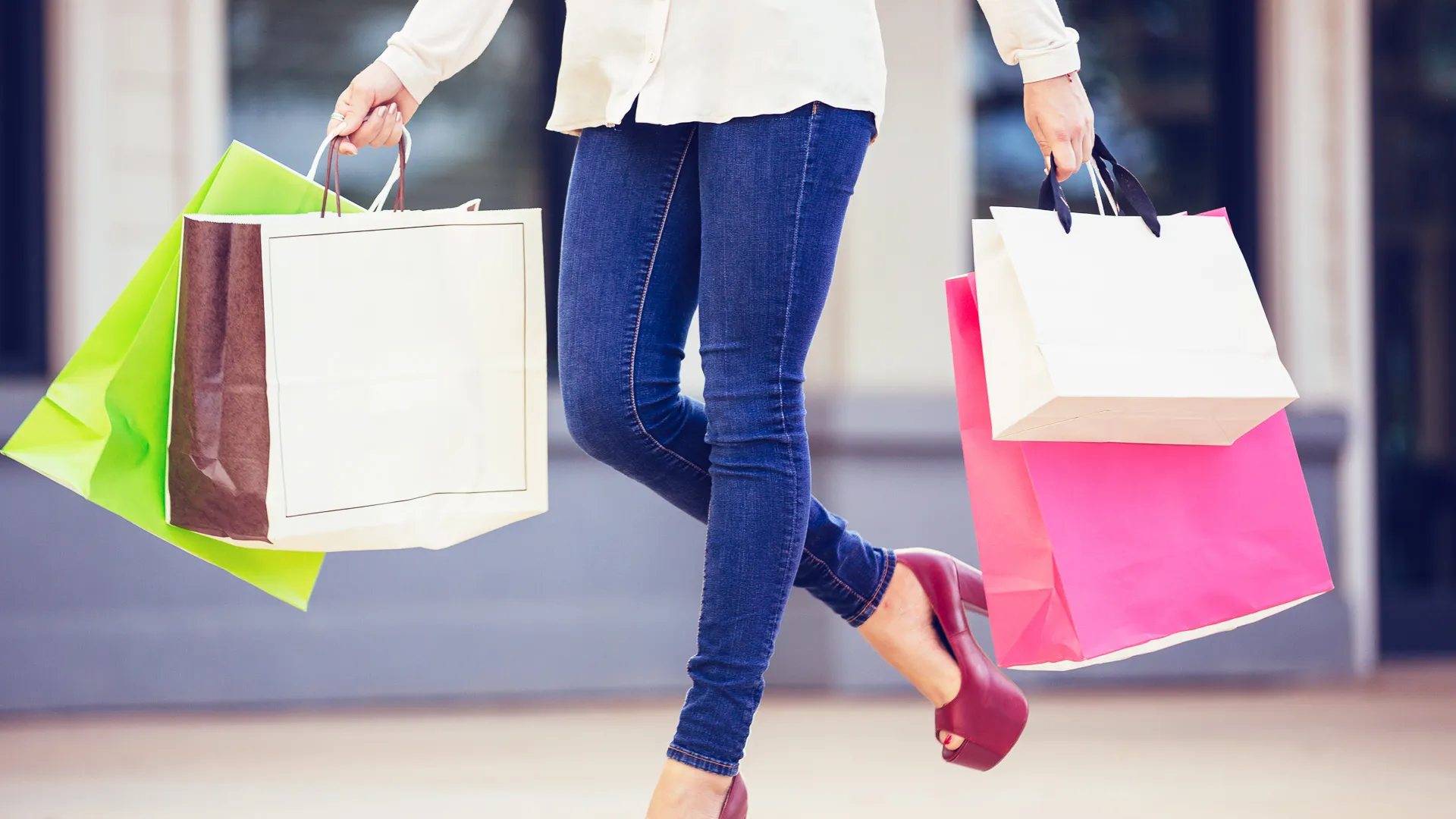 While the summer doesn't officially end until late September, August signifies the end of lazy afternoons by the pool and beach getaways for many people. Unlike June and July, August doesn't have any big barbecue or gift-giving holidays, but that doesn't mean stores aren't offering consumers great deals on a number of different items.
August is the second-highest consumer spending holiday period of the year — after the winter holidays — which could mean shoppers are taking advantage of some of the best sales of the year. Of course, not everything on store shelves this month is a good buy. Read on to discover the items you should and should not buy in August.
Make Your Money Work for You
Best: Back-to-School Supplies
If you have school-age children, are a student yourself or are teacher, you'll most likely purchase back-to-school supplies in August. Retailers like Walmart and Target roll out savings on back-to-school shopping throughout much of the month, but for even steeper discounts on back-to-school supplies, wait until the last week of August to buy. Look for essentials like lunch boxes, backpacks, crayons, binders, markers, glue sticks and more. You can also save big on home items like rugs, decor, bath towels and lighting that are great for the dorm or your home.
Don't know what back-to-school supplies you need to buy? Walmart posts a list from each local school at the front of the store indicating which supplies each grade level needs a few weeks before school begins. They also give teachers an opportunity to create an online wish list for extra items needed for the classroom so parents can contribute if they desire. Target's School List Assist is another online asset for teachers wishing to post classroom needs.
Even if you're not in school, you can take advantage of back-to-school sales on tech. According to market intelligence firm NPD Group, the first three weeks in August is the best time to buy notebooks or laptops. Sales on printers, computer paper, small appliances and storage solutions are some of the other sweet savings to capture this month.
Best: Travel
As families turn their attention to the upcoming school year, popular tourist destinations in the U.S. see far fewer crowds. The lull often coincides with a drop in pricing at attractions and hotels, as well as lower prices on gas and airfare during the second half of the month.
Here are a few ways you can take advantage of lower prices on travel in August.
Take a road trip: August gas prices should fall in the range of $2.45 to $2.65 per gallon, with a nationwide average of $2.55, according to GasBuddy's Fuel Price Outlook. By choosing a destination you can reach on a single tank of gas, the total travel transportation cost for your family vacation is less than $80 if you have an average sized tank of 15 gallons.
Think tropical: Hurricane season runs from June 1 through the end of November, but that doesn't mean you should avoid a trip to the tropics. August typically brings few hurricanes to destinations in the eastern Caribbean like Puerto Rico and the U.S. Virgin Islands. You won't even need a passport to travel to either destination, as they are U.S. territories.
Take a cruise: Last-minute cruise deals are a hotbed of savings at any time of year as cruise lines seek to fill ships. End-of-summer deals are especially sweet for destinations that include the Caribbean or Bermuda, where you can enjoy savings of 60 percent or more.
Go Disney: If the kids have been clamoring for a trip to Disneyland, August might be the time to go. The last two weeks of August see single day admission prices at the value price of $97 from Monday through Thursday. Save even more with the purchase of a Southern California CityPASS. The multi-attraction ticket includes a three-day Disney Park Hopper Ticket with one Magic Morning early admission (value approximately $300), one-day admission to LEGOLAND (value $98) and one-day admission to SeaWorld (value $88.99 to $94.99) all for the price of $353.
Plan Your Getaway: How to Book Last-Minute Travel Plans on the Cheap
Make Your Money Work for You
Best: Swimwear and Summer Clothing
While you're completing your back-to-school shopping, wander over to the sale sections of the store to explore clearance racks. Merchandise prices on swimwear and summer clothing are routinely slashed by 75 percent or more by month's end to make way for fall and winter items hitting the racks just behind the back-to-school sales.
Find women's swimsuits for as little as $14.99 at Target this month. The store carries a full line of one- and two-piece suits including tankinis, hipsters, racerbacks and string bikinis. In addition to Target, you can look for deep discounts just about anywhere you can buy swimwear.
August is when the retail industry gathers at UBM Fashion's Magic Las Vegas event to discover the latest apparel, accessories and footwear ready to hit store shelves. Expect to see deep discounts after the event — which takes place this year from Aug. 14-16 — as retailers seek to clear old inventory in anticipation for the new cold-weather inventory.
Shop 2017 Sales Tax Holidays in 13 states to save even more money on clothes this month. Clothing is included among the tax-free items in each of the participating states. Many states also include school supplies, computers or footwear among the tax-free items. Louisiana has the most generous tax-free weekend, with all personal property priced below $2,500.
Check out state tax-free clothes shopping on these dates:
August 4-5: Arkansas, Iowa and Louisiana
August 4-6: Florida, Missouri, New Mexico, Ohio, Oklahoma, South Carolina and Virginia
August 11-13: Texas
August 13-19: Maryland
August 20-26: Connecticut
Best: A New Car
August can be one of the best times of the year to buy a car, as many new model year cars start to hit the lots in the fall. According to TrueCar, vehicle transactions in August tend to have the lowest transaction cost of any time of year.
Save even more money on a new car by checking out what other people have paid in your area for the same make and model on sites like TrueCar, which partners with more than 14,000 dealers across the U.S. The TrueCar Price report is free to get and can give you an idea as to whether the price your local dealership offers is really a bargain.
After you've done your research, you might be able to save more money by carefully timing your purchase. The end of any time period is the best time to buy. For example, Aug. 31 was one of the best days of the year to buy, rolling out savings of 7.9 percent on average, according to U.S. News & World Report. Sept. 30 and Oct. 31 were other month-end dates where buyers enjoyed the steepest savings, thanks to salesmen striving to meet month-end bonuses. Another strategy that might save you money is to buy at the end of the day when weary sales people are willing to offer up better deals.
A local car dealer isn't the only option for saving big on a new car in August. Visit eBay to look for the best deals on new, used and certified pre-owned vehicles. Determine what people in your area paid for the vehicle you want on TrueCar before placing a bid, as a bid is legally binding. Keep in mind that you'll need to either pick up your eBay vehicle or pay to have it shipped, as well as pay your own license and registration fees at the Department of Motor Vehicles. If you're afraid of buying a vehicle without seeing it first, buy from a verified eBay seller with excellent buyer feedback, get an online vehicle check, and make sure the car qualifies for vehicle buy-back if you're not happy. You can even line up financing through the site.
Car-Buying Blunders: 5 Things to Never Tell a Car Salesman If You Want the Best Deal
Make Your Money Work for You
Worst: Fall Fashion
New Fall fashions are sometimes included in back-to-school sales, but you should buy only what you need and replace the bulk of your autumn wardrobe after Thanksgiving when fall clearance sales are in full swing. The money you'll save will let you buy quality pieces to add to a capsule wardrobe that will have you stepping out in classic style for years to come.
Before shopping, review your wardrobe. Pull everything in your closet out onto your bed and analyze it one piece at a time. If it doesn't make you feel confident or happy to wear, put it in the giveaway pile — even if you paid way too much for it. After all the clothes in your closet have made it either back on the rack or on the stack of giveaways, analyze each piece you're giving away to see what it is about it that left it lacking. Knowing what you don't like will help keep you from making the same mistake this time around.
Worst: A New TV
If your child needs a small TV for his dorm, you can find deals on TVs that won't leave your wallet wailing. But if you're in the market for a 50-inch model to catch all the action on your favorite sporting events or dramas, you're better off waiting to buy.
The best time of year to buy a TV is during Black Friday sales, according to Consumer Reports. The second best time is a week or two before the Super Bowl, which falls on Sunday, Feb. 4, 2018. Purchasing an "older" TV model is another way to save. A study conducted by Consumer Reports and Gap Intelligence, a retail and e-commerce market research company, found that the price of a particular Samsung television went from $1,100 when it was released in April to less than $900 five months later in anticipation of Labor Day sales. The price dropped to $780 for Black Friday. As the TV hit clearance racks 15 months after it made its debut, the price dropped to an all-time low of $650.
Beware before jumping on closeout prices on TVs that are being phased out, or you might be paying for technology that you won't be able to enjoy for years to come. For example, 3D TVs are no longer being produced by companies like Sony, Samsung, LG or Panasonic, although you'll still find some in your local electronics shop for as little as approximately $2,000. TV channels dedicated to 3D viewing have all but disappeared, and although you can find a couple dozen Blu-ray 3D new releases, that number is expected to dwindle in coming years.
There are other ways to keep the price of a set down when you're TV shopping. First, don't get upsold on extras like cables or an extended warranty. It might be tempting to have everything you need when you get home with the set, but you can pick up accessories for less on Amazon. You can also save by shopping at stores like Costco that automatically extend manufacturer's warranties, or by using a credit card that provides extra coverage.
Make Your Money Work for You
Worst: Luggage
If you're taking one of the last-minute vacations that are a good deal this month, don't spring for new luggage unless you absolutely need it. New luggage styles hit store shelves in March just before spring break and summer travel seasons. Look for the best deals beginning in January, as retailers seek to make room for the new models.
When you do finally buy luggage, don't settle for the cheapest price. Choosing luggage based on price alone can turn out to be more expensive in the long run if you end up having to replace it at the end of your trip. A 2017 Consumer Reports survey of the best luggage brands found that examining the zipper is often the best way to tell the quality of the entire bag. If the zipper is a coil zipper — usually constructed of two parallel polyester coils — the luggage is of lower quality. The coil zippers make it easy to break into your bag using a ballpoint pen or other pointed object and can break apart during rough handling. Chain zippers made from interlocking metal teeth provide more security and durability. The YKK zipper brand is the most reliable on the market, according to Consumer Reports.
Know the exact size limits of your favorite airline's requirements for carry-on baggage. Although some brands boast that they are "official carry-on luggage," each airline determines it's own carry-on sizes. Bring a tape measure with you while shopping and you'll save big when it comes to having to unexpectedly check your bag at the airport if it's too big.
Wheels are another consideration. Two-wheeled models only roll forward and back, but the wheels tend to be more durable, as they are recessed, which reduces the likelihood of them snapping off. Two-wheels are also easier if you'll be doing a significant amount of walking where you have to navigate curbs or uneven pavement, such as cobblestone or brick streets. By contrast, four wheel models are attached from the outside and are more likely to break off during rough handling. If you have your heart set on the four-wheel model, choose a bag that has wheels attached by screws rather than rivets — or opt for a brand that offers a lifetime warranty.
Make Your Money Work for You
Worst: A Mattress
Getting a good night's sleep is crucial to optimal physical and mental well-being. However, unless there are springs poking into your back every night, you're better off waiting for Labor Day sales before buying a new mattress.
The September sales are the last in a trifecta of holiday mattress sales that started Memorial Day weekend. The industry clears out older models to make room for new models, but that's not the only reason for the sales. Mattresses aren't impulse items; customers usually make more than one visit to the store to try the mattress out and take time to think over their buying decision. That's partly why three-day weekends like Labor Day, Memorial Day, Fourth of July and President's Day host the biggest mattress sales of the year.
Low price and comfort aren't the only factors in buying a mattress. Some inexpensive brands claim to possess the same construction as more expensive name brands but fall short when it comes to delivering both comfort and quality, according to Consumer Reports. When shopping, remember this is an item you'll use on a nightly basis for up to a decade. Wear comfortable shoes and clothing that makes it easy to lie down and try the mattress out. Consumer Reports advises spending a minimum of five minutes lying on each side — as well as on your back and stomach — on any mattress you're seriously considering.
Trying out a mattress isn't an option if you're buying online, however. Just make sure the online retailer offers a comfort guarantee that lets you return the product if you're not happy.
Keep the Savings Coming: 35 Secrets to Saving More Money in 2017
About the Author