How To Get CVS Cash Back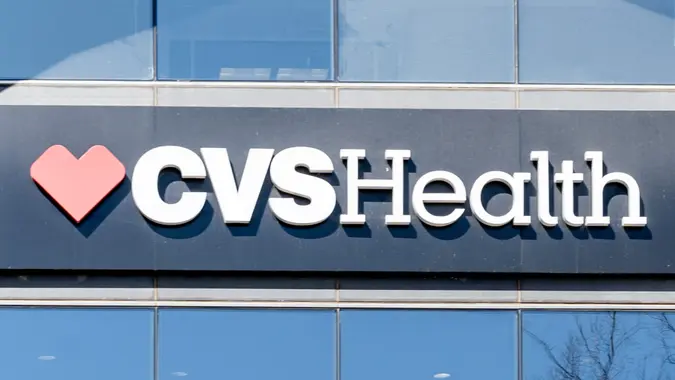 JHVEPhoto / iStock.com
Next time you're running errands, you can cross off going to the ATM if you are already heading to CVS — you can get up to $35 cash back from the register during your transaction at CVS. 
See: How To Get Free Gift Cards From Your Everyday Purchases
Steps To Get Cash Back at CVS
Getting cash back at CVS is easy. Shop and select items to purchase and scan them like normal, then follow these steps.
How To Get Cash Back at CVS

Insert, swipe or tap your debit card with the card reader.
Follow the on-screen prompts until the machine asks about cash back.
Select the amount you want to receive in cash and confirm. You can choose from amounts up to $35.
Advantages and Limits of Cash Back at CVS
Not only is it convenient to get cash back from retail stores like CVS, but it can also help you avoid ATM fees. CVS does not charge for this service. Any purchase will qualify you to be eligible for this service, whether that is a pack of gum or a whole week's worth of groceries. If you don't want to talk to someone, you can even get cash back from the self-checkout.
Make Your Money Work for You
Unfortunately, you cannot get cash back from gift cards or credit cards. You must use a debit card for this service, and it has to be the actual card, not Google Wallet or Apple Pay. 
Different Kinds of Cash Back at CVS
Cash back isn't a reward or something you earn. Cash back is a service where you can withdraw cash from your regular bank account during a transaction. The amount you select is added to the total of your transaction as if you were purchasing something for that amount, and then the cash is handed to you like change. For instance, if your purchase is $8.73 and you select $10 on the cash back screen, your total will be $18.73, and the cashier will hand you $10 in cash.
However, you can also earn different rewards by shopping at CVS.
ExtraBucks
CVS offers ExtraBucks as well as cash back. ExtraBucks is a store credit you can earn by being an ExtraCare member and scanning your ExtraCare card during your purchase. You can earn 2% ExtraBucks on most purchases, even through InstaCart and Shipt. There are special offers that let you earn an even higher rate of ExtraBucks.
Cash Back From Credit Cards
You can get cash-back rewards from many credit cards. You won't receive these rewards instantly, like cash back from retail stores like CVS. Instead, credit card cash-back rewards show up on your bill, and you can choose to redeem them for things like statement credits, purchases from online retailers like Amazon, gift cards or charity donations.
Make Your Money Work for You
Final Take
If you need cash from your bank account, using your debit card to take advantage of the cash back service at CVS is an easy and fee-free way to get it.
FAQ
Here are some quick answers to common questions about cash back at CVS.
Can you get cash back at CVS self checkout?

Yes, you can get cash back at CVS self checkout registers, according to a CVS customer service representative.

How much does CVS charge for cash back?

CVS does not charge a fee for cash back

– the amount you choose to get back is added to your total, and you receive the full amount.

Can you get $10 cash back at CVS?

Yes, you can select $10 on the cash back screen.
Editorial Note: This content is not provided by any entity covered in this article. Any opinions, analyses, reviews, ratings or recommendations expressed in this article are those of the author alone and have not been reviewed, approved or otherwise endorsed by any entity named in this article.
Make Your Money Work for You