Holiday Return Policies: Don't Be Discouraged From Saving — Learn New Rules and Deadlines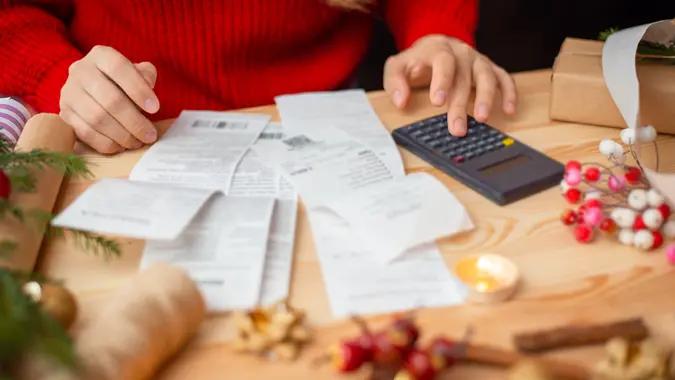 Vitalii Petrushenko / iStock.com
Retailers are cracking down on return policies to discourage billions of dollars worth of anticipated returns this year.
See: Barnes & Noble Offering 50% Off Select Items Post-Holiday
Explore: 5 Ways To Start Financially Fresh for the New Year
WRAL News reported that an estimated $135 billion worth of products will be returned this holiday season, and some retailers are making attempts to cut down on costs associated with shipping and return fraud by charging shipping or restocking fees. Anthropologie, Zara, H&M, Abercrombie & Fitch, Dillards, JCPenney and many more are charging up to $8.50 for returns while other retailers have shortened their return windows.
Shopping expert Trae Bodge explained to WCPO that in addition to closely monitoring returns for fraud, fewer stores are offering free returns and more are charging shipping or restocking fees. "Retailers are really trying to figure out how they can allow consumers to return but also not have to shoulder all the expense," she said.
However, WRAL noted that some retailers are extending their holiday return windows. At Apple, for instance, returns can be made until Jan. 8, while Amazon and Walmart are allowing returns until Jan. 31. Bed Bath & Beyond, Home Depot and Lowe's have 90-day return policies and Kohl's has a 180-day return policy.
Make Your Money Work for You
If you do need to make a return, WRAL recommended the following:
Keep products in original packaging
Keep the gift receipt
Bring your ID
Amazon items can be returned to Amazon Go stores, Whole Foods and Kohl's, while most other major retailers will allow you to make online returns at their stores. You can also print a return shipping label and package the item to be returned, schedule a pickup or take the package to the shipper.
Budget Hack: This Holiday Cleaning Trick Also Leaves Festive Aroma
Compare: Best Financial Resolutions for Your 20s, 30s, 40s, 50s, 60s & Beyond
Lastly, WRAL explained that if an item is broken or defective, most retailers will give you a refund or allow you to exchange it. If you have questions about a store's return policy, you can go to their website or call directly.
More From GOBankingRates
Make Your Money Work for You