5 Kohl's Brand Products Worth Buying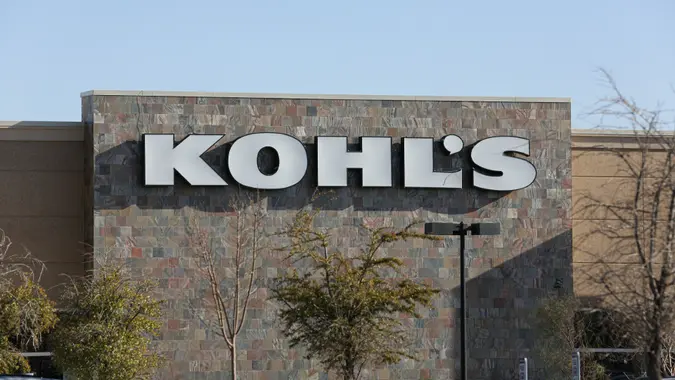 Gabe Ginsberg / SOPA Images/Shutterstock
Shopping at Kohl's is like embarking on a treasure hunt–you never know what incredible deals you'll uncover. Amidst the multitude of brands and options, Kohl's in-house products stand out for their blend of quality and value. Here are some Kohl's brand products that are not just worth every penny but are also loved by shoppers nationwide.
Simply Vera Vera Wang Collection  
Vera Wang's exclusive line at Kohl's, Simply Vera Vera Wang, is synonymous with sophistication. The collection extends from clothing to accessories and home goods, all showcasing Wang's signature style with a focus on modern elegance.
The Vera Wang clothing line, including dresses and sleepwear, is highly regarded for its comfortable fabrics and flattering fits. When it comes to bedding, the quality rivals that of luxury brands–think plush comforters and soft, durable sheets that transform your bedroom into a five-star retreat.
Sonoma Goods for Life
Sonoma Goods for Life is another Kohl's brand that should be on your radar. This brand specializes in casual wear that's both stylish and cozy. Their T-shirts and jeans are perfect for a relaxed weekend, and their home goods section offers a variety of décor items that can give your space a warm, inviting tone. Sonoma's candles are a particular hit with shoppers, providing soothing scents without the high-end price tag.
Make Your Money Work for You
Food Network Kitchenware
Kohl's might not be the first place you think of for kitchen gadgets, but their exclusive Food Network line is a hidden gem. From durable cookware sets to ergonomically designed kitchen tools, these products are designed with the home cook in mind. The prices are reasonable, but the quality is top-notch, rivaling some of the more expensive kitchen brands. Whether you're a seasoned chef or just starting to explore the culinary world, these items will make cooking a delight.
Apt. 9
For those who need to dress to impress at work without breaking the bank, Apt. 9 is your go-to brand. The workwear line offers a range of options for men and women, including sharply tailored suits, crisp shirts, and smart accessories. The materials used ensure durability and comfort during long workdays. Apt. 9 has managed to balance professional style with modern trends, all while maintaining an accessible price point.
The Big One
When it comes to home essentials, The Big One has it all–from bath towels to bedding and even small furniture pieces. The products are not only affordable but also have a reputation for longevity. The bath towels, for example, come in a variety of colors and are known for their softness and absorbency. The Big One's bedding selection is equally commendable, providing cozy options that don't fade or lose their softness after washing.
The Bottom Line
Kohl's brand products deliver a range of options for savvy shoppers looking for a balance of style, quality, and value. Whether you're revamping your wardrobe, sprucing up your living space, or upgrading your kitchen, Kohl's in-house brands have offerings that are both practical and on-trend. With these products, you can shop confidently, knowing you're getting great merchandise without emptying your wallet.
Make Your Money Work for You
Editor's note: This article was produced via automated technology and then fine-tuned and verified for accuracy by a member of GOBankingRates' editorial team.
More From GOBankingRates