9 Must-Buys at Costco That Will Keep Kids Entertained All Summer Long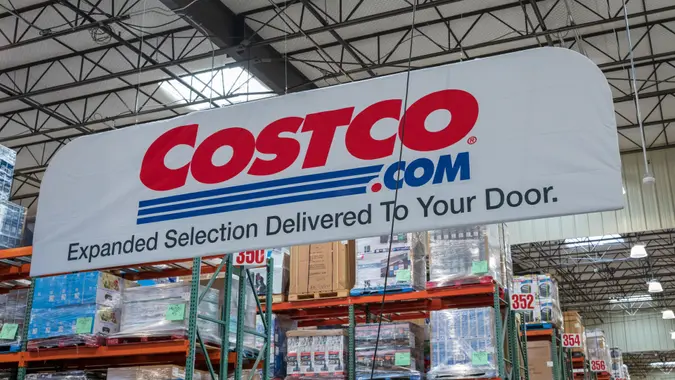 artran / Getty Images
Costco is popular for its affordable and quality shopping options and is a great place for your kids' summer finds. There are many options for indoor and outdoor entertainment for kids, ranging from books, toys, playsets and snacks.
Here are some items you can snag at great deals from your local Costco.
Pokémon Adventure Book Set
Price: $23.99
If your kids are between 7 and 10 years old, the Pokémon: Classic Adventure Collection is a great size for a great price to entertain your kids with for the summer. It is an eight-book set with 16 stories for nurturing adventurous minds. If your child likes Pokémon and is ready to transition to short chapter books, this is the way to go.
I Spy Book Set
Price: $22.99
I Spy is a 10-book box set for kids between 4 and 8 years old. It is an amazing bargain because the stories last a long time and can help kids with attention to detail. It also comes with a magnifying glass.
Don Michael, an elementary school volunteer who helps second graders learn to read, says, "One of the ways to give my student(s) a goal to concentrate on our lessons and keep them entertained is a reward. That's why I love the I Spy series. I purchased three sets. My wife uses her books in her volunteering with kindergarten students. We used them when raising our children as well. This Costco deal for the book as a set is ideal for gifts, teaching, children and grandchildren. I recommend this series to help children learn to read and find objects in plain sight."
Make Your Money Work for You
Platinum Multimedia Art Set
Price: $39.99
If your child is artistic or enjoys painting, this set is everything you need and more. This compact multimedia set has 151 products ranging from artistic tools, sketch papers, coloring pages, canvas panels and a comprehensive learning guide. It's unbeatable for summer-long entertainment and beyond. 
Grogu Bundle
Price: $14.97
Star Wars Grogu is an exciting toy for younger children, a cute version of the Star Wars Mandalorian character Grogu. It is a very lifelike toy with great accessories that your kids will appreciate if they're Star Wars fans. This bundle for kids contains an 11-inch Grogu, a frog, a soup bowl, a silver ball and a Mandalorian necklace.
Squishmallows
Price: $15.99
Squishmallows are literally the softest cuddle partner ever. For an adorable large-size toy, you can't beat Costco's price offer on it. It is easily washable and can also be used as a support pillow. It can accommodate kids aged from 2 to 16 and is also great for adults, and comes in different designs and colors.
Coolaro Shade Sail
Price: $42.99
What's summer without fun in the sun? This shade sail may not entertain your kids, but it can allow them to enjoy outside entertainment safely, as it creates shade anywhere and is easy to set up. It blocks 90% of UV rays, is lightweight but durable and easy to clean.
Orville Redenbacher's Popping Corn
Price: $15.39
Make Your Money Work for You
Popcorn is a snack every kid loves, so it's not surprising it's on this list. According to nutritionist Gayatri Dawda, "Popcorn is not unhealthy, and plain air-popped popcorn is a healthy snack for a child old enough to eat it."
What better way to make sure your kids enjoy popcorn this summer than with this original popping corn you can always make for them at home? It is 100% whole grain and has no sugar or saturated fat. It comes in a jug and weighs 8 pounds.
Honey Maid Crackers
Price: $8.99
This cracker has had a few different looks and names over the years but its quality remains unchanged. It contains 8 grams of whole fat, has 0 trans fat and is made with real honey. A pack contains four boxes and weighs 3 pounds. It's a tasty option for summer snacking and after the summer.
Kirkland Signature Soft and Chewy Granola Bars
Price: $11.99
This granola bar is a great snack to please the kids. It is made with real chocolate chips and has no artificial flavors or colors. One pack contains about 64 bars, and is loaded with nuts and whole grains.
Also note that you may be able to get these products at lower prices if you buy them directly from Costco's warehouse. 
More From GOBankingRates