Is My Sam's Club Membership Really Saving Me Money?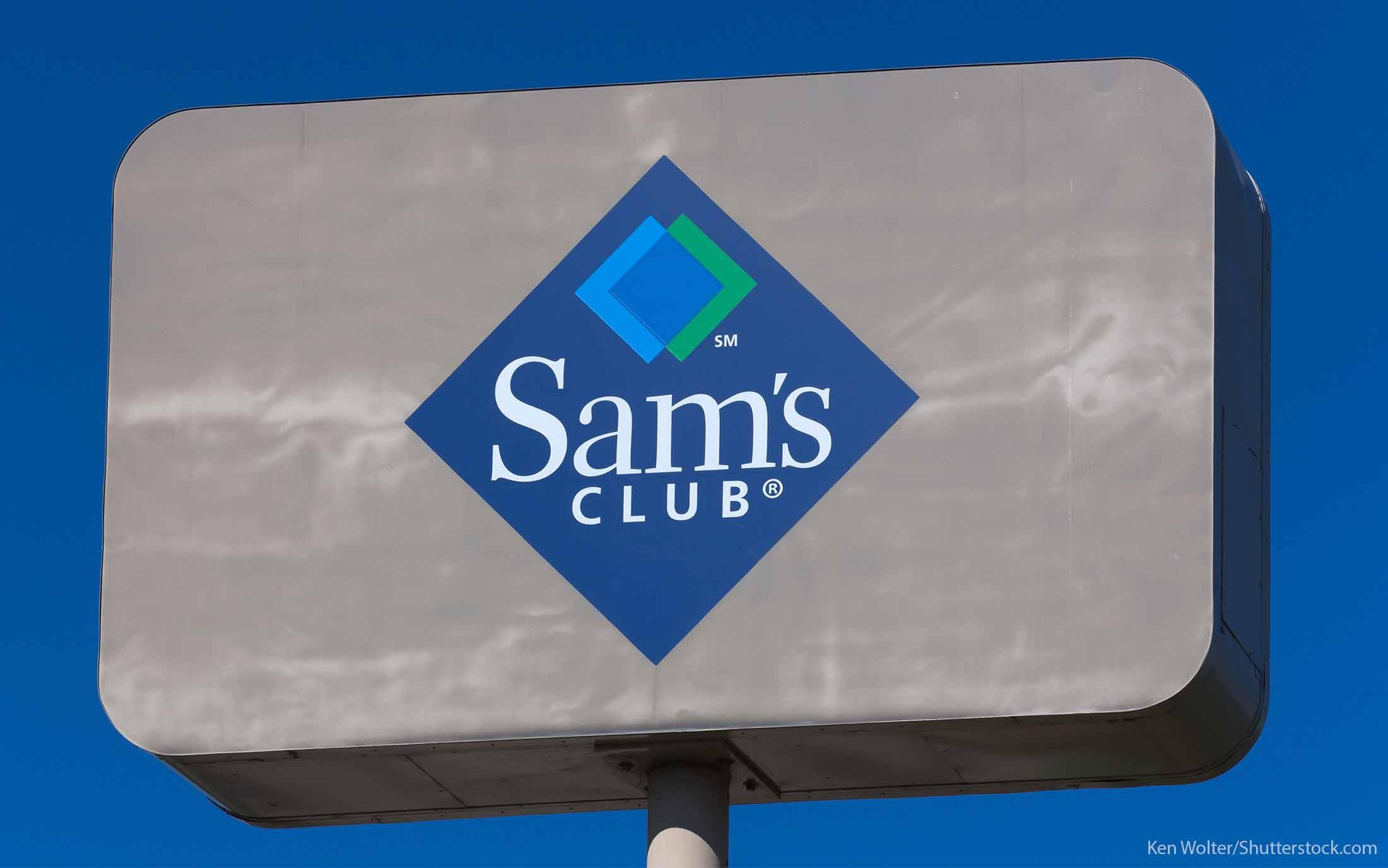 My husband and I had a membership at Sam's Club for years. But we dropped it two years ago because we didn't think we were shopping at the warehouse club enough and benefiting from savings by buying in bulk to justify the $45 annual fee.
A funny thing happened, though. I wrote an article for GOBankingRates earlier this year about secret ways to save money at Sam's Club. In doing research for the piece, I learned that Sam's had improved its merchandise and food items to compete better with Costco — which, unfortunately, doesn't have a store where I live. I discovered that it was offering deeply discounted products through limited-time deals and auctions on its website.
So I started wondering, "Did we make a mistake by dropping our membership? Should we give Sam's another try?"
You can probably guess what happened. We were lured back in. We decided to fork over $45 for a membership, thinking we'd get more out of it now that our kids are a little older and eating more, especially our 4-year-old son who is an eating machine.
Make Your Money Work for You
To see if our membership is actually saving us money, I did some comparison shopping — something I should've done before joining, but hindsight is 20/20. Be aware that I was not looking for the best and worst deals at Sam's Club. Here's what I found.
The Savings Were Bigger Than I Thought
I looked at prices on items I would buy at Sam's then compared them with the prices at Walmart — which is one of the supermarkets where I shop and under the same corporate ownership as Sam's Club. I did a per unit price comparison to figure out how much I would have to pay to get the same amount or size of an item at Walmart as is available at Sam's, which sells things in larger quantities.
I was skeptical that I was saving enough at Sam's to justify the annual cost. So I was surprised by what I found after adding up prices on the same item at both stores, adjusting for size and amount.
The winner: Sam's Club by $87.
Make Your Money Work for You
The total for item's purchased at Sam's would be $410.93, and the total at Walmart would be $498.09. I know what you're thinking: What in the world is she buying that costs so much?
Included in my sample basket of goods were several high-priced items, namely over-the-counter medication, personal grooming products, batteries, party supplies such as paper plates and cleaning products like detergent. These items likely would only have to be purchased once a year, but I wanted to find out whether they were actually a better deal when purchased in bulk. Removing those items, Sam's still came out ahead by about $30 — $189.92 versus $219.49 at Walmart.
Where I'm Saving
Medication: The biggest savings at Sam's, by far, were on over-the-counter medications. A bottle of generic Ibuprofen with 1,200 tablets cost $10.88 at the Sam's I checked. I would have to pay $15.56 for the same number of generic Ibuprofen tablets at Walmart. A three-pack of Flonaise nasal spray with 360 metered sprays is $49.98, but would cost $67.41 for the same amount at Walmart. And I'd save $8 by buying Allegra in bulk at Sam's — yes, I have allergies.
Make Your Money Work for You
Total savings on medicine by shopping at Sam's: $30.14. Also, I'd only need to buy these items once a year at Sam's because the large quantities would last a while.
See: 9 Secret Ways to Save Money at Sam's Club
Batteries: We go through batteries quickly with our kids' toys — and they are significantly cheaper at Sam's. A pack of 34 AAA Duracell batteries costs $16.98 at Sam's but would cost $23.21 for the same number of batteries at Walmart. And party supplies, such as heavy duty paper plates, are a much better deal at Sam's, costing $15.63 for a pack of 100 Chinet brand oval platters at Sam's versus $22 for the same number at Walmart.
Food: Even several everyday items were cheaper. For example, I would pay about $5 less in total to buy snack items such as granola bars, tortilla chips and Goldfish crackers in bulk at Sam's than for the same amount of those items at Walmart. And fruits and vegetables that my family eats lots of and wouldn't go bad if bought in bulk — including grapes, spinach, apples, strawberries, bananas, blueberries, tomatoes and potatoes — would cost me about $8 less at Sam's Club than buying the same amount at Walmart.
Make Your Money Work for You
Where I'm Not Saving
Although I would see big savings on some items, the price on other things are about the same or even less at Walmart. Soda — I occasionally drink Coke Zero — costs nearly twice as much per can at Sam's than at Walmart.
I also wouldn't save any by buying toilet paper at Sam's. In fact, I would pay about $1 more for the same number of rolls and same brand at Sam's than at Walmart. A 3-liter bottle of extra virgin olive oil costs the same at both stores. And there's only a 10-cent difference in price per pound for chicken breasts at the two stores.
Find Out: 10 Best and Worst Deals at Walmart
I'll Keep My Membership … for Now
If I actually make use of my membership by buying the products I found to be cheaper at Sam's, then it's worth it for me to pay the $45 annual fee. However, I can't do all of my shopping there because we couldn't eat some bulk items fast enough to avoid waste. And it doesn't carry all of the items my family enjoys.
That means I still have to make trips to the grocery store. As a working mom of three kids, I don't have a lot of time to shop at several stores throughout the month to get the best deals. So I'll just have to use my Sam's membership to buy items that will last longer and only make occasional trips to the warehouse club. Or my family might have to make some changes to what it eats so we can do all of our shopping at Sam's to maximize savings.
Keep Reading: 9 Secret Ways to Save Money at Walmart