Clever Ways To Save Thousands by Cutting Out the Middleman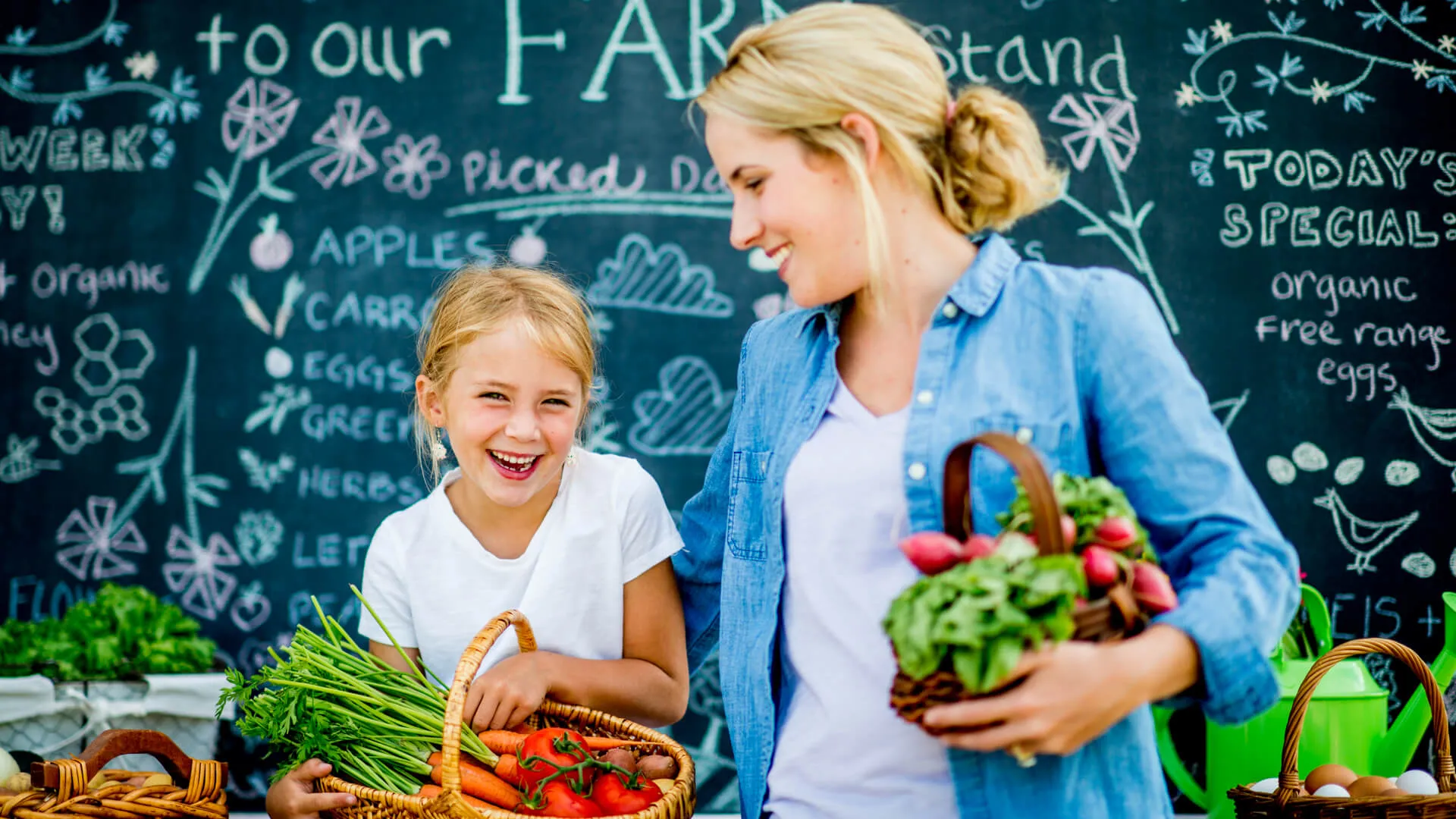 Brokers, salespeople, retailers, distributors and drop shippers — all of these words describe the sometimes necessary evil that is the middleman. For years, the middleman has played the important role of connecting the producer of goods to a consumer. Most of the time middlemen can and will mark something up as high as they want to make a profit, as long as what they are selling is in high demand. The traditional way of selling has since been disrupted by the rise of e-commerce, leading the way to more direct-to-consumer purchasing. 
Purchasing directly from a producer or wholesaler comes with numerous advantages such as a tailored shopping experience, direct customer service and reduced prices, just to name a few. Be aware of these tips and tricks if you're looking to save more on your expenses.
Last updated: Sept. 30, 2020
Don't Get Schemed by Drop Shippers
Drop shippers are online merchants who don't keep what they are selling in stock. Instead, once a sale is made, they will buy from another store and then ship the item directly to their customer. As a result, the drop shipper never sees or handles the product. Be on the lookout for drop shippers on eBay or other sites who are looking to make a quick buck by gouging prices of items produced by small businesses. NPR recently reported on a story where a couple invented and produced a new cat toy called the Ripple Rug that was being sold by drop shippers on eBay for $20 more than their asking price. When customers returned the products sold by the drop shippers, the items were returned to their original creators, not the drop shippers, making the merchants eat the cost of returned and broken merchandise.
Make Your Money Work for You
Instead, Be Vigilant When Buying Online
As consumers in the digital age, we have all of the tools in front of us to make educated purchases. With our smartphones, we can research the cheapest direct-to-consumer brands, while also researching wholesale options. You could be duping yourself and the makers of products by supporting drop-ship businesses that could be charging you more.
Don't Sell Your Home With a Real Estate Agent
Real estate agents are middlemen too, and you can easily cut them out of the equation to save thousands of dollars. Selling a home is a costly endeavor, and when you use a real estate agent, you'll have to pay them a 2.5% to 3% commission fee from the sale of your home. The median home price in the U.S. is $226,700, so if you do plan on using a real estate agent, you'll be handing over about $5,668 for the sale of your home. And then you have to pay another 2.5% to 3% commission for the buyer's agent. On top of that, in purchasing a new home, you also have to pay for closing costs, which will set you back even more — another 2% to 5%.
Instead, Sell Your House Yourself
Daniela Andreevska, a marketing director at Mashvisor, a real estate data analytics company, recommends selling your property on your own to save money. "To sell your property on your own, you will have to research similar houses in the neighborhood which sold in the past couple of months to see what price they sold for," said Andreevska. Use sites like Zillow, Redfin and Trulia to research these home prices to estimate what yours will sell for. You can also market your home on these sites as well to attract the most buyers. To act as your own realtor, Andreevska recommends you, "stage your house for viewings, organize open houses, and show your property to potential buyers." Once you've done the research and are ready to list your home, use MLS My Home to have your home listed on the multiple listing service for a flat rate.
Make Your Money Work for You
Don't Trade In Your Used Car
When it is finally time to level up your car, really think about your decision to trade in your car. Dealerships will charge you for the convenience of selling your car for you. Dealers will also only give you what your car will be worth at a wholesale auction price — which is usually the lowest price possible. If your car has held on to its value with low mileage and no accidents, you are sure to find better deals without a middleman.
Instead, Sell Your Car Yourself
Take control of your finances by putting your car up for sale yourself. Research the Kelley Blue Book value of your car to find the fair value of it, detail your car, have your maintenance records handy, take some photos and start posting your car to as many free classified ads as you wish. When selling your car, stick with cold hard cash and use a currency authentication pen to verify the bills are real. If you need to conduct the transaction using checks, stick to cashier's checks and have it verified at a local bank — never accept personal checks.
Don't Buy Expensive Produce at the Grocery Store
Grocery stores will mark up produce quite a bit, about 50% to 70% more on certain items. Fruit and vegetables do not have a long shelf life, and products that bruise or rot easily will have a higher markup. Grocery stores need to mark up these products to turn a profit, and most of these perishable items are thrown away before even making it to the produce aisle. According to Produce Price Index, when bought from farmers, retailers pay 35 cents for green leaf lettuce. But when bought from a retailer in New York, a consumer pays $2.07.
Instead, Shop Local at the Farmer's Market
If available, you should buy fresh produce that is in season at your local farmers market — direct from local farms. According to Consumer Reports, farmers markets get a bad rap for being expensive. In reality, farmers markets are likely to be selling what's in season which means they can sell their bounty for a bargain. Also, you're not paying for things like packaging, washing or prep which is included in the final price of your produce. Alexandra Tran, a digital marketing strategist for Hollingsworth LLC, a lead logistics provider for manufacturing and distribution communities, said that the other upsides to shopping local include, "supporting local farmers and reducing her carbon footprint."
Don't Shop on Amazon
Amazon acts as a middleman connecting wholesalers, retailers and manufacturers to consumers as third-party sellers, but the company has an advantage over small businesses simply because it is the world's second-largest retailer. And its selling platform uses an algorithm that puts its own products at the top of your page, then it will compete with small businesses by offering the same products at cheaper prices. On top of Amazon being accused of violating antitrust laws by selling the same item for cheaper, consumers may not know that Amazon charges sellers many different fees. Sellers will stomach referral fees, closing fees, account fees, shipping fees and fulfillment fees before they can realize the gains from an Amazon sale. This could even mean higher prices for you as a buyer.
Instead, Support Small Businesses and Buy Direct
Use Amazon as a tool to look up who makes the item you are searching for and then buy directly from the producer if you can. Tran recommends, "When shopping on Amazon, I research on Amazon but always try to buy direct from the seller when possible. I realize that Amazon takes a huge cut of many companies (around 30%). I want to support small businesses and shop with them instead. I leave reviews on Amazon when I can, even though I did not buy the product directly from Amazon." For example, you can purchase Glossier brand bubblewrap eye + lip cream on Amazon for $57, but on Glossier's site, you can purchase the same product for $26. 
Don't Shop Legacy Retail Businesses
You may have heard about the retail apocalypse, a mass closing of retail stores across America in recent years. For example, Payless is out of business, Sears has closed 1,300 locations since 2013 and overall retailers have closed more than 15,000 stores. Although you may initially be sad to see your favorite retailers go, maybe it was for the best.
Instead, Look For New Direct-to-Consumer Brands
There are plenty of people out there who are leveraging e-commerce to produce products and sell them directly to consumers — and you can benefit by saving due to various lower costs like shipping. Heather Hasson, the co-CEO and co-founder of FIGS, a direct-to-consumer premium scrubs brand, said, "90% of our industry currently buys from scrub retail stores," making her company the lone direct-to-consumer brand in the scrubs market. This model allows for a "direct line to the end user," Hasson said. "Instead of walking into a store, they can now go online and buy at two o'clock in the morning, after working a night shift." 
Don't Get Duped by Groupon
Groupon offers a platform for merchants to sell or advertise a product or service at a discounted rate for consumers. What you probably didn't know was that Groupon is also a middleman, and it takes about a 50% cut of the sales revenue as its service fee. So if a business offers a $50 yoga class package, the yoga studio only sees $25 in sales.
Instead, Talk To the Company Directly
Tran recommends calling the company directly and, "if you mention the Groupon deal, the business will usually honor it because they will get 100% of the revenue of the package or deal," instead of Groupon pocketing half of its sales.
And who knows, the company might appreciate you coming directly to them, so you could see about more perks or deals if you want to save more.
Don't Fall For the Gift Shop Trap
You're walking around town with nothing to do on a weekend when you stumble into a cute gift shop. There you can buy candles, mugs, magnets and other trinkets — all for marked-up prices. Although buying an expensive gift for a special occasion is sometimes necessary, spending an outrageous amount of money for every holiday or event isn't.
Instead, Try DIY To Get Simple Items for Less
How many times have you bought a gift for yourself or someone you know, and thought to yourself, "I could easily make this at home." Instead of buying a card that can go as high as $18 at Papyrus or a $16 mug from Zazzle that says "World's Best Dad" on it, try making it yourself. A retailer is likely marking up the item that cost only a few cents to purchase wholesale in the first place. Coffee mugs sell for only 61 cents wholesale, and greeting cards sell for about 25.5 cents wholesale. Try making your own card or crafting your dad something nice to show him that he is the best dad ever.
More From GOBankingRates

BEFORE YOU GO
See Today's Best
Banking Offers