17 Ways to Save Money on Shoes
Shop like the experts to save money on shoes.
From stylish summer sandals that won't give you blisters to the elusive winter boot that's both warm and trendy, the quest for the perfect pair of shoes can seem never-ending. And as the shoe boxes stack up in your closet, so too do the credit card bills.
Fortunately, you can keep your budget in check without giving up your shoe habit altogether. Here are 17 expert tips for saving money while staying fashionable from the ankle down.
1/17
Pinkypills / iStock.com
1. Get Free Shoes on Amazon
If you've found the perfect pair of shoes through an authorized reseller of your favorite brand on Amazon, you might be able to get it for free. Amazon issues a $50 gift card instantly upon credit approval when you apply for an Amazon Rewards Visa Card. So, if your dream shoes are under $50, you could pick them up for nothing.
Additionally, cardholders will earn 3 percent cash back on future Amazon purchases with the rewards card. Keep your eyes peeled for extra shoe savings with Amazon Gold Box Deals.
2/17
Yuri_Arcurs / iStock.com
2. Shop the Factory Outlets
If there's a factory outlet mall in your area, consider visiting for deep discounts on designer merchandise. Many shoe retailers, including Adidas, Aerosoles, Famous Footwear and Nike, have homes at these outlets, which means you can get those pricier pairs at a discount. Kimberly Kong of The Sensible Stylista recommended picking up a coupon book at the mall to get even more discounts on your purchase.
"For an extra $3 or so, you can purchase a coupon book to save more cash," said Kong. "Some will even give them to you for free if you have an AAA card."
3/17
anyaberkut / iStock.com
3. Take Advantage of Free Shipping Offers
Take your shopping adventures online for access to exclusive discounts, like free shipping and exchanges on purchases. Sites like Zappos give you a chance to try before you buy with hassle-free returns and exchanges with no-cost return shipping.
4. Snag Deals at the HSN Retail Outlet
If you find yourself admiring the shoes and accessories that appear on live shows at HSN Studios, then visit the HSN Retail Outlet in Largo, Fla., to pick up items at deep discounts.
The outlet is open Monday through Sunday, and the store receives new merchandise directly from the shows every week, according to an HSN Outlet associate. She went on to reveal that customers could find items for up to 75 percent off the regular prices. Some days, the store even runs its own sales for an additional discount.
5/17
Marco_Piunti / iStock.com
5. Shop at a Consignment Store
If you're a fan of vintage fashion, or just want to explore shoe styles and designs from past seasons, head to the consignment store to buy gently used items at a discount. The experts at My Sister's Closet consignment store recommend paying attention to details like construction, quality of leather, stitching and seams to make sure you are picking up authentic merchandise.
6. Get Rewarded
If you use a rewards credit card regularly, check the terms to see if apparel and shoe purchases qualify for points or cash back. Some card issuers send out limited-time promotional offers on certain types of purchases -- like apparel or entertainment -- that earn you extra points or bonuses.
For example, Citi Dividend cardholders can earn 5 percent cash back at department stores when shopping with their cards during the holiday season, but they have to activate the offer after Sept. 15 to cash in on the deal.
7/17
seewhatmitchsee / iStock.com
7. Get Shoe Deals on Groupon
In addition to posting the latest local deals and discounted vacation packages, Groupon sells merchandise at closeout prices from brand-name retailers and stores. Review the latest deals to take advantage of specials on rain boots, sandals, sneakers and more.
8/17
Eva Katalin Kondoros / iStock.com
8. Shop Sample Sales
If you live in or near New York City, be sure to stay in the loop about upcoming sample sales, in which designers and boutiques sell off extra merchandise at deep discounts. Racked New York compiles a list of upcoming events around the city each week, so you can find out which boutiques and stores are hosting the next great shoe sales.
9/17
Squaredpixels / iStock.com
9. Subscribe to a Deals Feed
If you want regular updates on the latest shoe deals from major retailers and sites like Amazon, subscribe to DealNews to receive daily alerts by email. You can filter by shoe deals for a rundown of the latest offerings. It's possible to score 50 percent off regular prices, plus free shipping.
10/17
shapecharge / iStock.com
10. Use Promo Codes
If you're ready to make a multi-shoe purchase from an online retailer, check to see if there are any promo codes available that day. Head to Slickdeals for the latest offers on all types of shoes from different retailers. Plus, you can score promo codes for various brands and stores.
11/17
Dean Mitchell / iStock.com
11. Shop Overstock's Clearance Section
You might already know that Overstock is an online outlet store selling goods from various brand-name retailers. However, if you really want to cash in on a great deal, be sure to check out the site's clearance section. You'll find everything from boots to wedge heels marked down up to 50 percent. Plus, you can earn 5 percent rewards on every order if you sign up as a Club O member.
12/17
Alfonso de Tomas / Shutterstock.com
12. Shop the Warehouse Clubs
You might already venture to Sam's Club, Costco or other warehouse clubs for groceries, household supplies and furniture. However, don't forget to scope out the clothing department. These clubs bring in all sorts of apparel and shoes from top brands each season. As a result, there are plenty of opportunities to pick up sandals, boots or sneakers at wholesale prices.
Costco Secrets Revealed: Shop Smarter With These Savings Tips
13/17
opolja / iStock.com
13. Buy Like-New Items From Online Consignment Stores
If you already know your shoe size for certain brands, browse the collection of shoes available at online consignment stores. Sites like thredUP feature a large selection of like-new shoes from their own customers and claim you can find brands discounted by up to 90 percent year round. You'll also find brand names, including Avia, Nike, Michael Kors and Crocs, priced well below normal store rates.
14/17
Yuri_Arcurs / iStock.com
14. Get Your Kicks From a Sneaker Marketplace
If you're in the market for new or vintage sneakers, shop Kixify for authentic products at a discount. Save 50 percent or more on retail prices while buying direct from an authorized retailer or independent seller. Recently, Kixify offered a pair of brand-new, authentic Nike Air Jordan sneakers for $159 instead of the $299 found in stores. Shipping was $39.
15/17
Anatolii Babii / iStock.com
15. Check Out the Selection on eBay
If you're an avid eBay shopper, you know how important it is to check the star ratings and histories of sellers -- especially when buying brand-name merchandise. Not only can you buy used and new shoes directly from independent sellers, but you can also find sales and events on eBay from official shoe retailers. For example, you can buy discounted Crocs clogs and sandals directly from the Crocs eBay store.
16/17
diego_cervo / iStock.com
16. Buy Higher-Quality Shoes
Buying cheap shoes can help you save money in the short term, but you might end up having to replace those pairs more frequently, because they get worn down quickly. Instead, consider buying higher-quality shoes for work and everyday wear so your initial investment lasts longer.
Also Read: These 52 Brands Have Lifetime Warranties
17/17
AzmanL / iStock.com
17. Shop in the Right Season
The best time to buy shoes depends on the type of shoe you're in the market for, according to research by shoe accessory company Solemates. If you're buying running shoes, it's a good idea to shop in April or May, when stores are clearing out winter merchandise. March is your best bet for buying sandals, and if you're looking to stock up on winter boots, plan on getting the best deals in the spring and summer by shopping the clearance section.
Next Up: Inexpensive Beauty Hacks Everyone Should Know
About the Author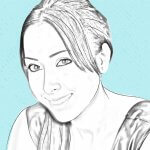 Sabah Karimi is an award-winning writer with more than 10 years of experience writing about personal finance, lifestyle topics, and consumer trends. Her work has appeared on U.S. News & World Report, Business Insider, Yahoo!, AOL Daily Finance, MSN, and other mainstream publications. She was interviewed by The Wall Street Journal and CBS News about her work as a freelance writer early in her career and now works with a variety of clients.