8 Seasonal Scams You Need to Know Before 2016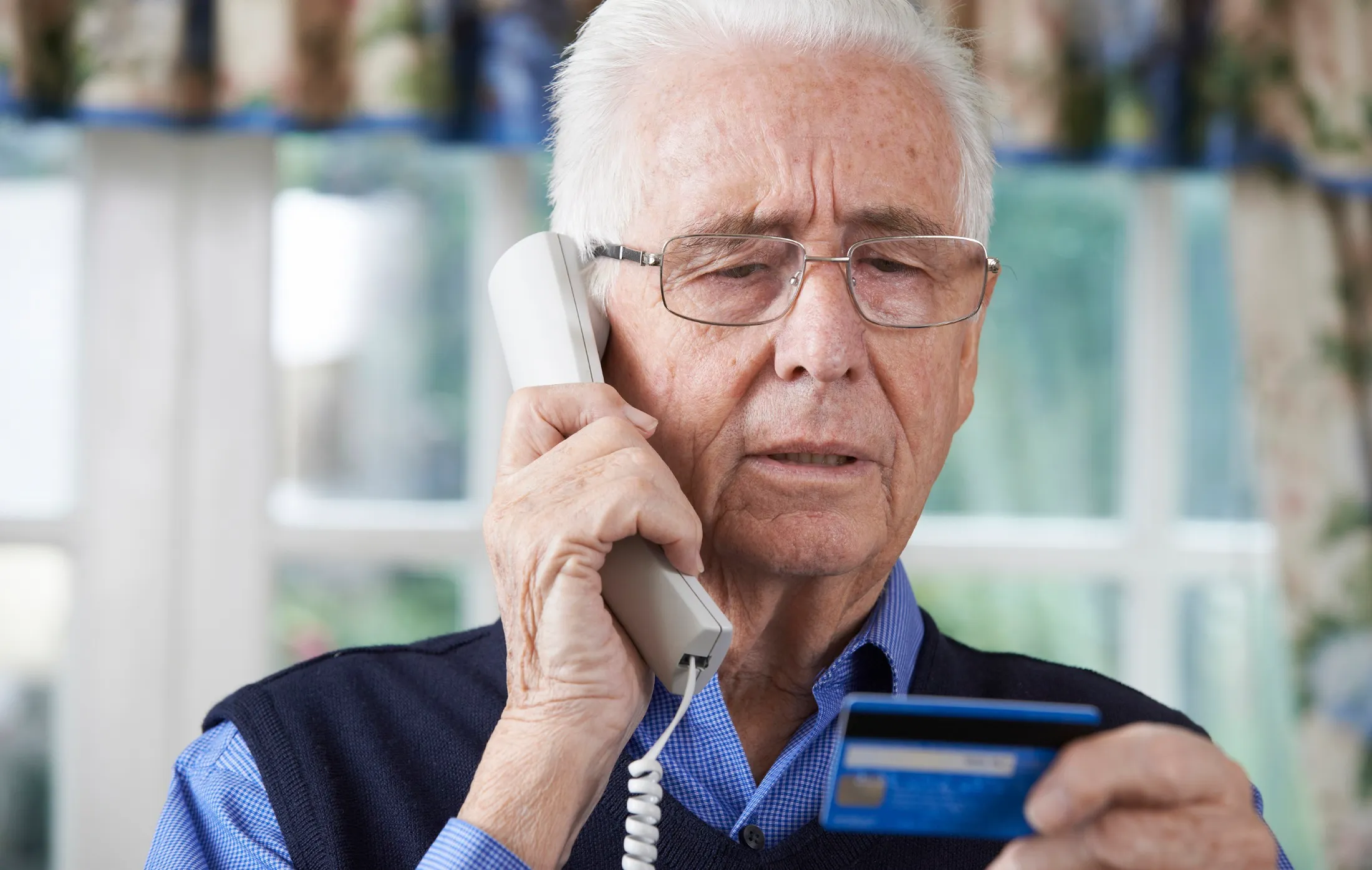 Criminals are looking to scam you out of your money any time of the year. Yet many criminals take advantage of specific seasons to get you to open your doors, pockets and purses. Here are the top seasonal scams you should avoid going into 2016.
Related: How to Avoid These 12 Scary Money Scams
Winter Tax Scams
The IRS is not out to scam you; they take your money legally. Yet there are many scammers operating under the guise of being a part of this government office. During the winter, these scammers understand what your tax fears are and prey on them.
1. Tax Advisor Scams
Social media manager at Experian, Michael Delgado, warned of this dire scam. Most consumers understand how precious their Social Security number is, but people using this scam attempt to get it from you anyway. Consumers should be on the look out for an email that asks tax professionals to update their IRS e-services portal information and Electronic Filing Identification Numbers, Delgado advised. The update links take you to a website that intends to capture your user name and password. This scam is so prevalent that the IRS lists a consumer warning on their IRS scam page.
It's important to guard your Social Security number and personal information. Don't fall victim to unverified attempts to steal this personal information. The IRS normally sends communication letters by U.S. mail, not email.
2. Fake IRS Agent Scams
The IRS is not going to call you and threaten you with arrest if you don't pay back taxes immediately with a credit card. Yet, according to Scott Goble, certified public accountant, financial planner and founder of Sound Accounting in Georgia, that is exactly how the fake IRS agent scam works. The fake IRS agent phones and informs you that you owe back taxes, and you must pay them immediately in attempt to scam your credit card number.
But the IRS doesn't operate that way. If you owe back taxes, the IRS will send you an official letter with a clearly stated reason for the letter. It will include ways to contact the IRS, how to resolve the matter and methods to dispute the allegations. If an IRS agent calls you demanding payment, just hang up on them — it's a scam.
Spring Scams
Spring and summer are prime time for certain unscrupulous workers to trick you. The weather's warm, you're outside more and your home needs some fixing up from the harsh winter. These types of scams take many forms, from roofing repair men to all-purpose handy men available for low cost home repairs.
3. Spring Roofing and Repair Scams
After a harsh and snowy winter, travelling roofing scammers go door-to-door offering free "roof checks." These scammers offer to fix any loose shingles or damaged gutters for a great price. After a quick check and surprisingly fair estimate, they request a 50 percent partial payment. Then, they either start the work — or say they'll start the next day — and never come back with your deposit.
This particular scam is easy to avoid. Don't buy repair services from a stranger who comes knocking on your door, unless they've been referred to you by a reliable friend or have a stellar rating with the Better Business Bureau.
Read: How to Protect Your Grandparents From Financial Predators
Summer Scams
As you spend more time outdoors, don't forget basic safety rules: Always lock your doors, and don't invite strangers into your home.
4. Summer Distraction Scams
Distraction scams happen once the weather is warmer. Theresa Mears, writer for U.S. News and World Report and OnTheCheap.com, said her neighbor fell victim to this scam. A stranger approached Mears' neighbor and offered to examine her backyard fence. While the neighbor and stranger were in the backyard, the crook's accomplices cleaned out her home. They took her jewelry, computer and other high-priced items.
If you didn't call for a repair person, send them away. Also, lock your doors, even if you're just in the yard. You have to be wary of the friendly, helpful stranger nowadays — typically they're not helpful or friendly.
5. Tourist Trap Scams
On a recent trip to Thailand, my husband and I were certain we were too smart to get scammed, yet this one blindsided us. A well dressed, well-spoken Thai dentist engaged us by sharing that his son was studying at Cornell in the U.S. He immediately gained our trust through affiliation.
After explaining that the park we expected to visit was closed due to street cleaning, he guided us to a friendly taxi cab driver who took us to a local — and far too expensive — riverboat cruise. Not only did we overpay for the cruise, we ended up being taken to high-priced tourist shops to spend the day, as they hoped we would waste even more money.
Here's the lesson from the scam: Be wary of all strangers offering foreigners friendly advice. Be aware of the costs of local attractions so you don't overpay for a pre-arranged hustle, like we did. Fortunately, although we over-paid for the boat trip, it was a lovely ride.
Fall Scams
Holidays such as Veterans Day are perfect opportunities for scammers to prey upon consumers. Take a look at these scams aimed at veterans, and be sure to avoid them.
6. Fall Veteran Scams
This is another type of sympathy scam that Chip Hollingsworth, founder of the Federal Employee Benefits Assistance Agency based in Alabama, explained. This scam utilizes social media to catch unsuspecting veterans. Typically it works like this: The scammer offers special deals just for veterans like discounts on loans, auto rental and other services. The problem is, in order to qualify for the deal, the veteran must give their bank and credit card information.
Do not give out your personal information without 100 percent certainty that you're dealing with a legitimate organization. If something seems off to you, it probably is. You're better off having a distrustful attitude in order to protect your identity and personal information from fraud, than falling victim to this scam and losing your money.
7. Veterans Association Scams
This Veterans Association (VA) scam involves a scammer pretending to represent the VA. The financial scam artist will call unsuspecting veterans asking for their personal information in order to update their records. These fraudsters are actually fishing for personal information to use for their own purposes, though.
Always ask for identifying information and a verification phone number from the caller. Hollingsworth suggested that you call the VA and verify the caller's information.
Winter Holiday Scams
These types of scams cross many lines. After a disaster, fake charities come out of the woodwork collecting relief for "disaster victims." When, in reality, they're collecting the money for themselves.
8. Holiday and Disaster Charity Scams
Another charity scam involves soliciting for homeless veterans. The holidays are a popular time for charity scams since they capitalize on your charitable holiday spirit. Phone solicitors call for every variety of "charity" in order to get money for their scams.
To avoid phone charity scams, give directly to the causes that you choose to support; don't give based on a story someone on the phone tells you. Even if the scam sounds legit, be wary. Research and investigate charities, and use Charity Navigator or other organizations that monitor the legitimacy of individual charities.
Keep Reading: 5 Ways to Make a Better Plan for Your Money in 2016
Criminals work hard to create clever and believable scams. Don't fall prey to a sad story or a threatening phone call. Be proactive when giving to charity and scheduling home repairs, and keep your doors locked all year long. Always use your own common sense, and avoid falling prey to these scams.