Bank of America Bank Near Me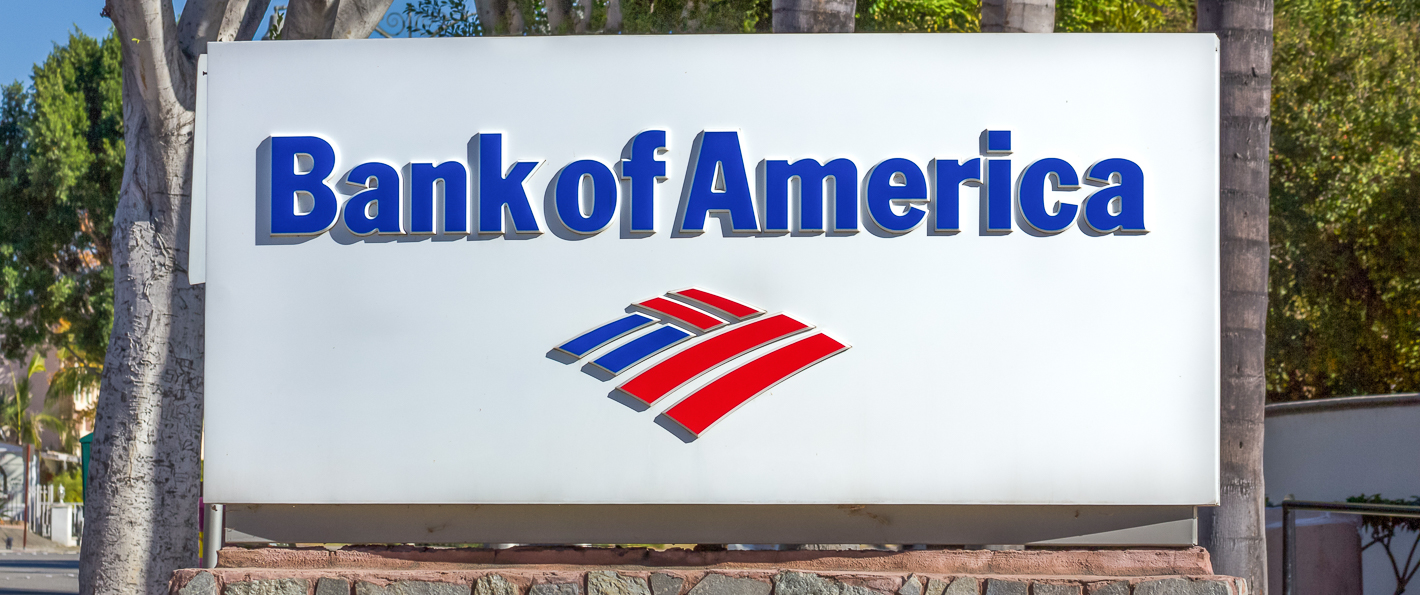 Ken Wolter / Shutterstock.com
Recognized as one of the largest banking establishments in the U.S., and headquartered in Charlotte, N.C., Bank of America Corporation was established in 1998. It began in 1904 in San Francisco as the Bank of Italy, later became Bank of America and was ranked as the world's largest commercial bank by the 1930s. Today, you can find thousands of Bank of America locations across the country. Here's more information on how to find banks near you.
Bank of America Branches
The total number of Bank of America locations throughout the U.S. is 2,508. Thirty-seven states in the U.S. plus Washington, D.C. have branches.
States with one to 10 locations include:
Delaware
Idaho
Indiana
Iowa
Kentucky
New Mexico
Ohio
Utah
Washington, D.C.
States with 11 to 20 locations are:
Arkansas
Colorado
Kansas
Maine
Minnesota
Nevada
Oklahoma
States with 21-50 Bank of America locations are:
Arizona
Missouri
New Hampshire
Oregon
Pennsylvania
Rhode Island
Tennessee
Fifty to 100 locations are found in the following states:
Connecticut
Georgia
Illinois
Maryland
Michigan
North Carolina
South Carolina
Virginia
Washington
Finally, the states in this table have more than 100 Bank of America locations:
States With More Than 100 Bank of America Locations
State
Number of Locations
California
460
Florida
223
Massachusetts
214
New Jersey
250
New York
180
Texas
130
Sponsors of
How to Find the Closest Bank of America to Me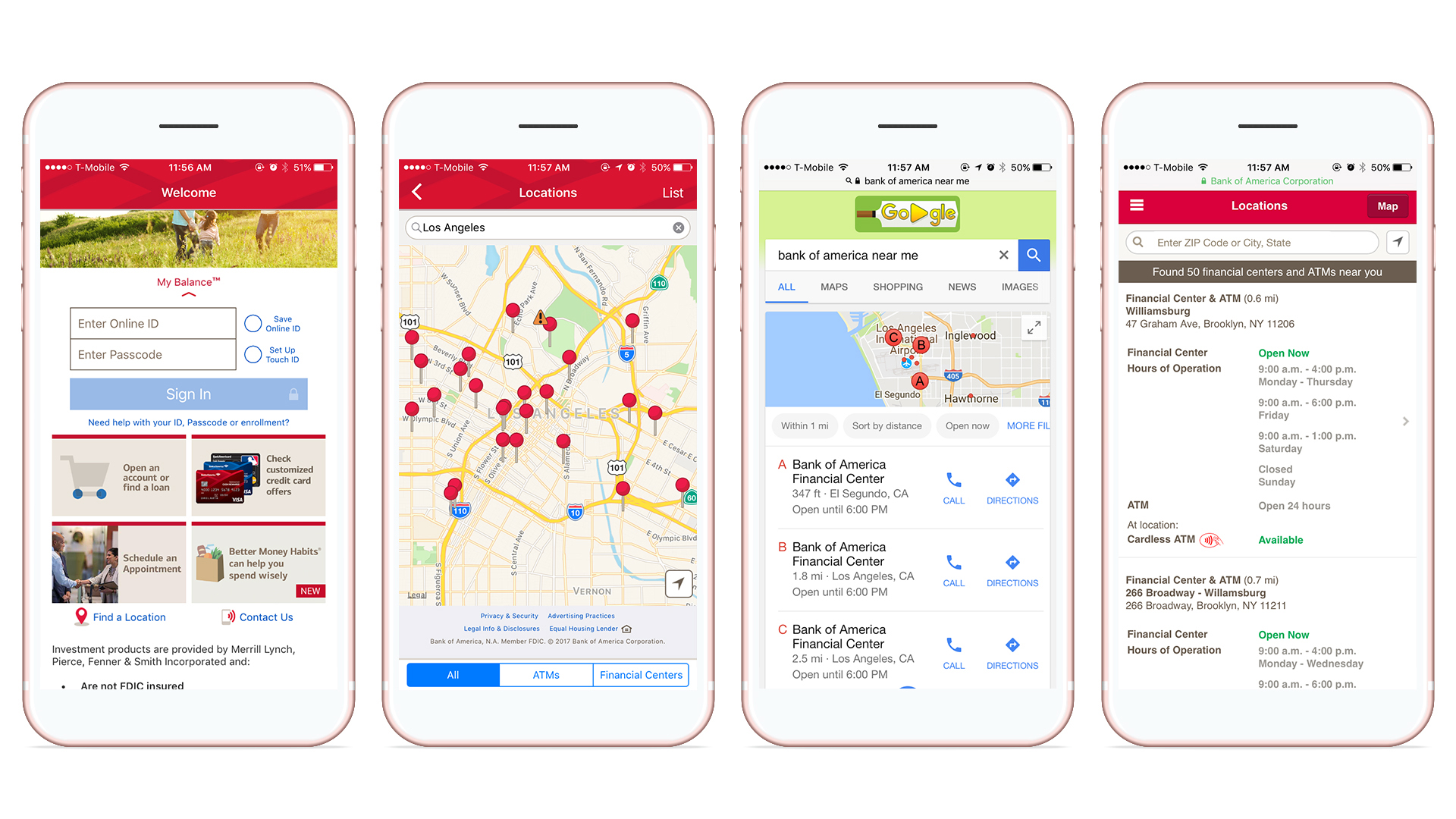 All you need is an internet connection to find the nearest Bank of America location. In addition, you can find hours and driving directions for the location you are interested in visiting. So the answer to "Are there any Bank of America banks near me?" is always just a few clicks away.
Here's how to find the nearest Bank of America:
Go to the Bank of America website.
Hover over the "Locations" tab so the drop-down menu will open with a search box.
Place your cursor in the box and enter the address, ZIP code or landmark, if you know it. Or you can simply enter a state name. Click "Go."
At the top of the "Locations" page, you'll see a blue tab underneath the Bank of America symbol that says, "Find locations with…" Click it to get to a drop-down menu with various options to refine your search results. Options you can check include "Express financial center," "Accepts appointments," "Night deposits accepted," "ATM Services Available" and more.
Once you've checked your desired options, click "Done" to receive your new results.
To get directions to the location of your choice, click on "Directions," which is located at the bottom of each Bank of America branch listing in the results. Once you click it, you'll receive a notice that states that you're leaving the Bank of America website. Click "Continue" to go to Google maps where you can find driving directions to your desired location.
Sponsors of
Additional Bank of America Information
Bank of America is FDIC-insured, which means that deposits in checking, savings, money market savings accounts and CDs are insured for up to $250,000 per depositor. Individual retirement accounts — IRAs — have a separate insurance rate of up to $250,000 per owner.
Bank of America operates approximately 16,000 ATMs for user convenience. It also provides digital banking services to approximately 34 million people, including 23 million who use mobile banking services.
Next time you're in need of a Bank of America location, it's likely there's one near you if you're in or close to one of the 37 states listed (or Washington, D.C.). If finding one online isn't an option, you can always contact Bank of America customer service at 844-401-8500 and follow the automated prompts to get the information you need.