Newest KeyBank Promotions, Bonuses, Offers and Coupons: May 2021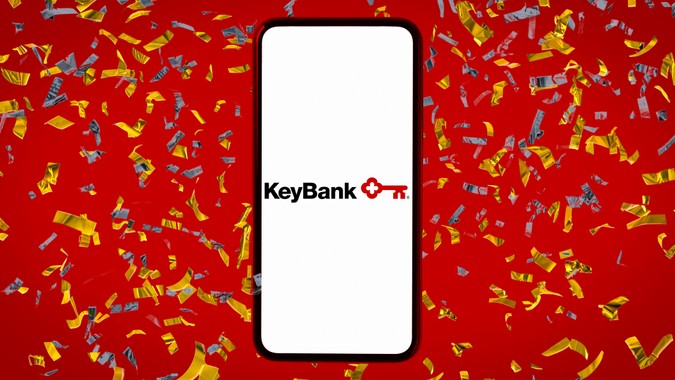 Headquartered in Cleveland, Ohio, KeyBank offers a host of community banking services in 15 states throughout the country. Like many banks, KeyBank regularly runs promotions to attract new customers. Banks are willing to pay you for your business, and you can potentially earn hundreds just by opening an account.
It's worth the time to check out the latest KeyBank bonuses. Having some money in savings is important during the current economic downturn. These promotions were chosen because they highlight some of the best KeyBank promotions available for new customers.
KeyBank Checking Account Promotions
Review KeyBank's current checking offers and see if one is right for you.
Key Smart Checking: $200 Bonus
KeySmart Checking gives you what you want and skips what you don't want in a checking account. No minimum balance requirements or monthly service fees apply. Open an account for as little as $10, and use the code ONAS0421 to earn a $200 bonus. Here's how:
Sponsors of
KeyBank Checking Account (Key@Work Members Only): $250 Bonus
Key@Work is a financial wellness program that gives employees access to banking discounts and financial education. When you enroll in Key@Work and open a qualifying checking account, you can earn a $250 bonus after meeting certain requirements. Here's more:
KeyBank Referral Bonuses
Referral bonuses can be an easy way to make some extra cash, and KeyBank has a potentially lucrative program at $50 per successful referral, up to 10 per year. Plus, they also offer a business referral bonus. Read on for the details:
KeyBank Refer a Friend: Up to $500 Bonus
Getting a friend to sign up for a new KeyBank account is worth a cool $50 for both of you, and you can repeat the experience up to 10 times per year. So, if you're the persuasive type or just a serious KeyBank evangelist, you could be in line for $500 in 2021.
Sponsors of
Key Merchant Services Refer a Friend: $100 Bonus
KeyBank's current business customers can earn a bonus when they refer another business to Key Merchant Services. These services include payment processing, integrated payment solutions and industry insights. If you like the services you're using, tell other business owners and get some free cash. Here's how:
Are KeyBank Promotions Right for You?
If you're in the market for a new checking account and are in KeyBank's service area, the KeySmart Checking account may be a good choice. There's plenty to like about KeyBank. It offers a full suite of banking products for personal and business customers. Plus, a $200 bonus is better than many promotions being offered by other banks.
Getting a bonus is a great incentive, but it shouldn't be the only deciding factor when you're choosing a new bank. You need a bank that offers the products and services you need to reach your financial goals. To learn more about what KeyBank offers, check out a review of the bank.
Information on promotions is accurate as of April 22, 2021. Additional requirements may apply. Offers and terms are subject to change.
This content is not provided by KeyBank. Any opinions, analyses, reviews or recommendations expressed in this article are those of the author alone and have not been reviewed, approved or otherwise endorsed by KeyBank.
This article has been updated with additional reporting since its original publication. Julia Gordon also contributed to the reporting for this article.