Wells Fargo's November 2023 Highlights: Fresh Promo Codes, Bonuses & Exclusive Offers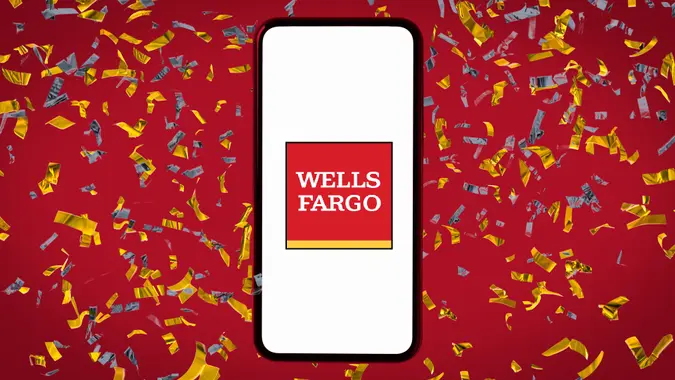 13-Smile / Getty Images/iStockphoto
All banks want your business, and they're willing to pay you money for opening a bank account, often with special incentives for new customers. Wells Fargo promotions are no exception. In some cases, you can earn hundreds of dollars in received bonuses in Wells Fargo bonus offers to start or boost your savings.
Wells Fargo New Bank Account Promotions
If you are looking for a new checking account it may be a good idea to find one in a trusted bank where you can get rewarded for your effort. Wells Fargo is often running offers and promotions to try and support loyal customers as well as entice new ones. For example, there is the Wells Fargo sign-up bonus, Wells Fargo Checking account bonus, Wells Fargo new account bonus or even a Wells Fargo open account bonus.
Wells Fargo Everyday Checking Account: $300 Checking Account Bonus
Wouldn't it be nice if the next time you went to the bank or hit a Wells Fargo campus ATM, there was some extra cash just waiting in your bank account? There are many checking accounts out there, but signing up for one with a $300 bonus might just be a reason to become a Wells Fargo customer.
Wells Fargo Premier Checking Account: $2,500 Bonus
If you are looking to up your checking account game, now would be the time to see if you are eligible for this offer. For this type of account, make sure to consult your tax advisor as it may affect your state or local taxes due when it comes time for your tax forms. Other than that, be sure to take advantage of this bonus offer code while you can.
Best Wells Fargo Promotions: Credit Card Offers
When it comes to credit card bonus offers, there might be a list of restrictions that you should know before trying to qualify. Make sure to always read the fine print, and take advantage of the offers on the table. 
Wells Fargo Active Cash® Card: $200 Bonus
With the new Wells Fargo Active Cash® Card, you can enjoy unlimited 2% cash back on all purchases, with no restrictive spending categories or annual fees. New cardholders will also receive an introductory APR. Here are the details:
How To Open a Wells Fargo Account
To take advantage of Wells Fargo promotions and bonuses, you need a Wells Fargo checking account or credit card account. Fortunately, the bank makes opening a new credit card or deposit account easy and convenient. Here are three ways to open a Wells Fargo account:
Final Take To GO: Is Wells Fargo Right for You?
With the potential to earn cash back if you open a credit card or pad your checking account with a sign-up bonus, it's worth looking into becoming a Wells Fargo customer. Wells Fargo is an ideal bank for customers who want nationwide access to brick-and-mortar branches in addition to online and mobile banking options. Plus, it offers a full suite of banking products and services. All in all, Wells Fargo qualifies as a one-stop shop for banking needs.
FAQ
Here are the answers to some of the most frequently asked questions about Wells Fargo Bank promotions.
Does Wells Fargo have a $400 checking bonus?

Though it has had $400 checking bonuses in the past, Wells Fargo is currently offering a $300 checking bonus when you sign up for an Everyday Checking account as a new customer through the offer webpage.
It also is offering a $2,500 bonus if you open a new Premier Checking account at a Wells Fargo branch and provide the bonus offer code to the banker in person.
You will have to meet the deposit requirements for both. You can take advantage of either offer through Jan. 9, 2024.

Does Wells Fargo have a savings account bonus of $500?

No, Wells Fargo is not currently offering a $500 savings account bonus. However, it is offering a $300 checking account bonus when you sign up for an Everyday Checking account as a new customer through the offer webpage. You will have to meet specific deposit requirements after opening. This offer is good through Jan. 9, 2024.

Does Wells Fargo do referral bonuses?

Wells Fargo does not have a refer-a-friend program. It does not let cardholders refer friends to earn bonus rewards. The only way to earn a bonus on a Wells Fargo credit card is to meet the spending requirements of cards. Other ways to earn bonuses can include current sign-up bonuses for Everyday Checking or Premium Checking accounts.
Caitlyn Moorhead contributed to the reporting for this article.
Data is accurate as of Nov. 3, 2023, and is subject to change.