How To Find Your Fidelity Routing Number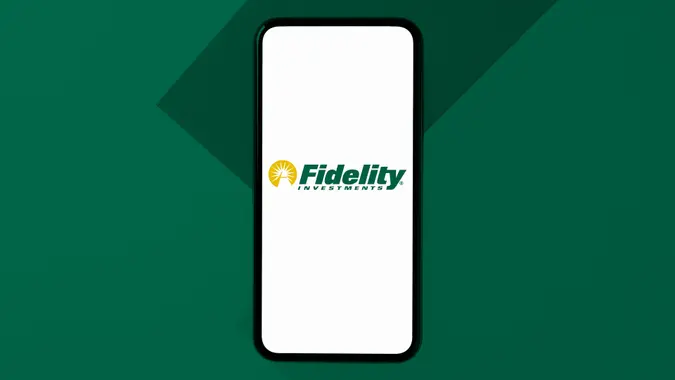 Banks and brokers use routing numbers to identify where funds are coming from and where they're going. Although you might not think of them much outside of making transfers, they're an essential part of the financial ecosystem. Use this chart to instantly find your routing number for your Fidelity account.
Fidelity Routing Number
101205681
What Is Fidelity's Routing Number?
Want to fund your Fidelity 401k or perhaps another Fidelity retirement account? You'll probably want to know which routing numbers to use. Always double-check to make sure you're taking down the right information. A single incorrect digit means the funds will go elsewhere, failing the transaction.
Routing numbers are usually well within your reach for a quick look-up. Aside from here, you can also find Fidelity routing numbers on the financial institution's website, with live chat support available. Or, if you have your Fidelity checks handy, just look for your routing number there.
What Is a Routing Number?
You'll find your bank routing number on the lower left-hand corner of your checks, right next to your account number. The first two digits in the routing numbers represent one of the 12 Federal Reserve Bank districts the bank is located in. The next two digits are the Federal Reserve Bank district branch that covers your bank.
Banks Can Have Multiple Routing Numbers
Banks and brokers have different routing numbers depending on a variety of factors. One factor is the size. For example, a major bank such as Wells Fargo has different routing numbers in each state. Smaller banks and online-only financial institutions usually only use one routing number nationwide.
An institution might also have different routing numbers to fulfill different functions. For example, Fidelity has different routing numbers used for its brokerage and mutual fund accounts.
Fidelity Routing Numbers
Brokerage accounts
021000021
Mutual Funds accounts
021001033
Note that Fidelity wires through J.P. Morgan Chase and the Deutsche Bank Trust Company.
Different Routing Numbers for International Wire Transfers
International wire transfers use the same principles as domestic transfers: Using a set of numbers to tell the banks where to send and receive money. However, international wire transfers use SWIFT codes, which are necessary for international transfer. Whereas domestic transfers are generally done same-day, wire transfers can take up to 10 business days or longer.
Here are Fidelity's SWIFT codes:
Fidelity SWIFT Codes
Brokerage accounts
CHASUS33
Mutual Funds accounts

BKTRUS33
More on Fidelity
Information accurate as of Jan. 24, 2023.
Editorial Note: This content is not provided by any entity covered in this article. Any opinions, analyses, reviews, ratings or recommendations expressed in this article are those of the author alone and have not been reviewed, approved or otherwise endorsed by any entity named in this article.