Here's Your Comerica Bank Routing Number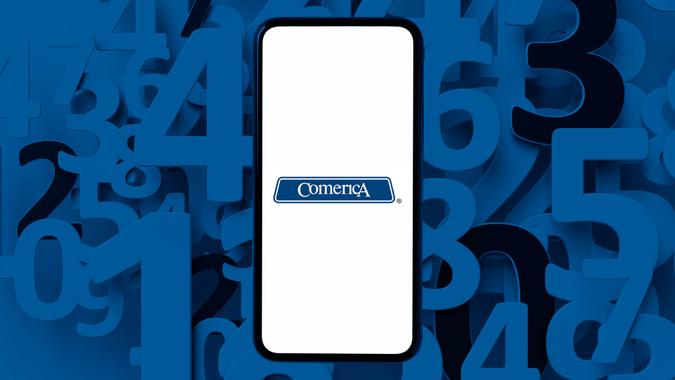 If you're a Comerica Bank customer, you'll probably need to know your routing number at some point. Routing numbers are an important element of banking because they're used to identify different banks in different types of transactions. Because Comerica has locations in multiple states, not every customer at the bank will have the same routing number. Keep reading to learn which Comerica Bank routing number you'll need to use, and how it can come in handy.
Comerica Bank Routing Numbers
The Comerica Bank routing number you'll use depends on the state you opened your account in. Here's what you need to know:
Comerica Bank Routing Numbers
State
Number
Arizona, California
121137522
Florida
067012099
Michigan
072000096
Texas
111000753
Comerica also operates in other states, but those routing numbers aren't listed on its website. For states not listed above, contact Comerica to find out the right routing number.
What Is a Routing Number?
Routing numbers are nine-digit identification codes used by banks during transactions such as wire transfers and online payments. The American Bankers Association established the routing number system back in 1910. Routing numbers were originally designed to identify one processing point for checks, but today they're also used in automated clearinghouses, electronic funds transfers and online banking transactions.
Read More: What Is A Routing Number: What They Are and How To Find Them
Can Banks Have Multiple Routing Numbers?
As Comerica shows, banks can have more than one routing number. Large national banks such as Wells Fargo, Citibank and Bank of America have dozens of routing numbers between them. Banks might have multiple routing numbers due to size, geographic reach and mergers.
How Do You Find a Routing Number on a Check?
You can find your routing number on the lower-left corner of your check. It will be the first number you see, followed by the account number and individual check number.
Now Learn: How To Write a Check in 6 Easy Steps
What Is the Routing Number for International Transfers?
When you transfer funds using a bank outside the U.S., you'll use a SWIFT code instead of a routing number. Here's the SWIFT code for Comerica:
Comerica Bank SWIFT Code
MNBDUS33
SWIFT codes basically function the same as routing numbers, but for international wire transfers.
Demystifying Swift Codes: What They Are and How To Find Them
More on Comerica Bank
More Routing Numbers
Information is accurate as of Feb. 9, 2022.